Looking for "Greener Pastures?"
Our Green Horse Keeping Guide can help you get there.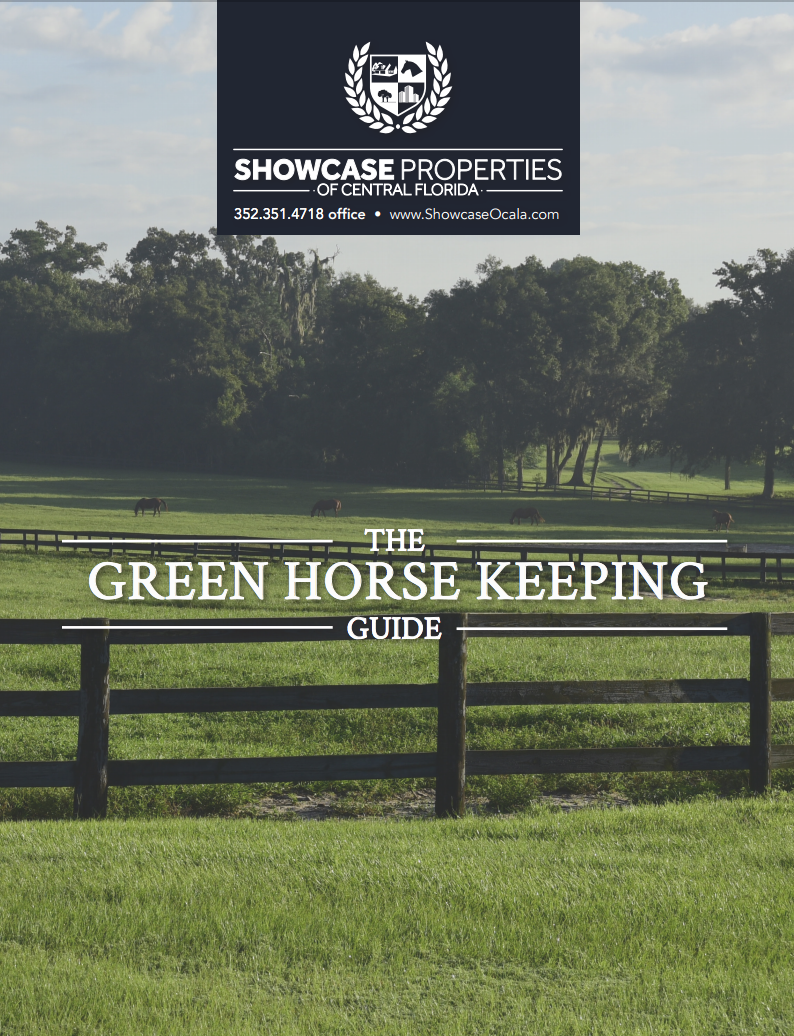 Reducing your carbon hoof-print. 
The Green Horse Keeping Guide is your go-to resource for sustainable facilities, eco-friendly alternatives, and much, much more to get you pointed in a greener direction.
---
We at Showcase Properties of Central Florida are pleased to release The Green Horse Keeping Guide, now available to you for digital download. This guide comes loaded with efficient and easy methods to reduce your farm's carbon footprint, as well as protect the land that supports the local animal and human communities. Our Green Horse Keeping Guide provides educational resources for our clients and community so that the land we love will be preserved for generations of horse and nature lovers to come. Whether you live on a one-acre lot or a 1,000-acre horse farm, this resource is perfect for those looking for sustainable stables. And who knows, it might just save you money in the process.
Economical and ethical. A win-win for everyone.
---
Sign Up to Receive Your FREE Copy of The Green Horse Keeping Guide.