Passionate about good wine and looking for something new? Ocala has tons of unique wine experiences just waiting to be discovered. Here's our list of awesome wineries and bistros you've got to check out!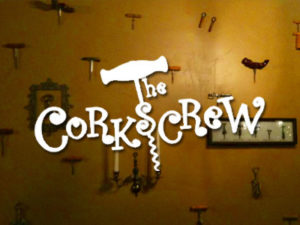 1. The Corkscrew– If you've always wanted to make your own wine, but didn't want to invest all the time and money in a personal vineyard, the good people at The Corkscrew can hook you up. The Corkscrew provides a do-it-yourself winemaking experience where you can choose your own varietal and ingredients–and then let someone else do all the work! You can even custom-design your own labels. Keep all that delicious vino to yourself (each session yields 30 bottles!) or design the perfect wine with your friends and share the results.
16 SW Broadway St. Ocala, Fl. 34471
2. Ocala Wine Experience– This quirky little spot is perfect for the person who wants to enjoy good wine, good food, and good music. They have an impressive selection of wines, including an eight-wine flight with accompanying cheese plate. At The Ocala Wine Experience, you can enjoy wine and cigars in the Mediterranean-themed courtyard, or buy your own wine at the bar and have it uncorked with dinner.
36 SW 1st Ave. Ocala, Fl. 34471
3. La Cuisine- It's no surprise that an excellent French restaurant also has excellent wine. La Cuisine offers an extensive wine list that includes every conceivable French wine you could possibly ask for, from Rosé to Merlot to Chardonnay. Their selection of French and Portuguese ports is also enticing. They offer lunch and dinner, as well as a special brunch every Sunday from 11 AM to 2 PM.
48 SW 1st Ave. Ocala, Fl. 34471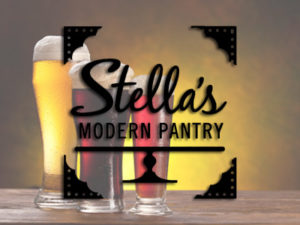 4. Stella's Modern Pantry- Stella's has a little bit of everything! They are well-known for their delicious lunches and tempting confections, but they also offer a wonderful selection of unique wines. The next time you're in shopping for special ingredients to wow your dinner guests, don't forget to grab a wine to pair it with!
20 SW Broadway St. Ocala, Fl. 34471
5. Cuvée Wine & Bistro– Home to one of the largest wine-dispensing systems in the Ocala area, Cuvée has a massive selection of wines to try and choose from. Just step up to the bottle of your choice, select how much you want, and enjoy! They also offer private dining, and catering for special events.
2237 SW 19th Ave. Rd. 102 Ocala, Fl. 34471
6. Island Grove Winery– This new local Ocala winery offers a rustic twist on your favorite wines. Their pride and joy is their pure blueberry selection of wines: no grapes, no added flavors, just straight blueberry wine. Kinda dry and sorta sweet (their words!) are available, and both are delicious. They also offer fruit-infused grape wines including blackberry Merlot, raspberry Zinfandel, and strawberry Riesling. Stop in for a tasting!
24703 SE 193rd Ave. Hawthorne, Fl. 32640
Comments
comments