Looking for a specific property? Not quite sure what you're looking for, but know the area you're interested in? We've created all of the searches you could possibly need. Not finding what you're looking for? Contact an agent here at Showcase Properties of Central Florida for a comprehensive look at the local real estate market.
Below you can search by…
Welcome to Showcase Properties, your source for Ocala, Marion County and Central Florida real estate services! Whether you're buying or selling a home, farm, or land, we've got the resources you need. We are committed to offering extensive real estate listings for every lifestyle, including luxury homes, country club living, equestrian, waterfront, farms, and more.  Our comprehensive services include listing your property, marketing, staging your home for maximum curb appeal, pricing your property to sell, and guiding you from the contract stage through closing. At Showcase, our commitment is to you. Our staff are energized to use their industry acumen and love of horse country living in service of your buying and selling needs. Marion County is home to many internationally renowned horsemen and horsewomen, and Showcase Property's real estate agents are long-time active members of the equine community. Browse our local real estate listings or use our search tools to find the property that's right for you. We also have extensive information to help you familiarize yourself with the vibrant Ocala area. If you have any questions we'd love for you to contact us here or call 352-351-4718. Our passion for real estate is our commitment to you!
By Jochen Schleese, CMS, CSFT, CSE ©2017 Saddlefit 4 Life® All Rights Reserved We're down to the last tip in the 9 Points Of Saddle Fit: tree width. Tree angle, which we discussed in the last segment, and and tree width work very much together. You can't have one...
read more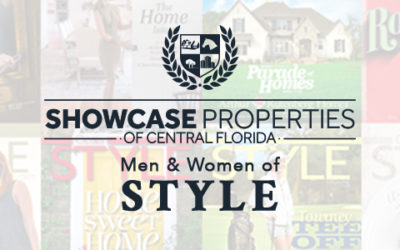 Ocala isn't just a place; it's a way of life. No local publication embodies this better than Marion County's premiere community magazine, Ocala Style, and no local brokerage believes this more strongly than Showcase. Last month, we teamed up with Ocala Style for...
read more
Florida has a famous and well-deserved reputation as The Sunshine State—our long, warm summers are the envy of residents in the North and Midwest. However, fun in the sun can have serious consequences if you're not prepared. If you're relocating, buying a second home,...
read more
Marion County has always occupied a special place in Florida history, even before it was officially formed. Celebrate the "Kingdom of the Sun" and its rich history with facts and trivia all about our favorite Florida county. 1. The original inhabitants of Central...
read more