The team here at Showcase Properties of Central Florida are passionate advocates for both our clients and our area. The reason behind this is simple– we love where we live, and we believe in inspiring our customers to do the same. Our Agent Stories series focuses on our talented REALTORs® and their unique stories, while sharing the magic that inspires them to do what they do with passion, dedication, and integrity. You can find new additions to this series at the Agent Series category on the side-bar, or by following us on social media for the latest updates.
In the first story of the Agent Stories series, we highlight Liz Page, one of the newest additions to Showcase Properties of Central Florida's talented team. When Liz and her husband began dreaming of the warm Florida sun, Showcase helped them find not only a new home, and a new lifestyle that fit what they were looking for.
Question: You recently moved to Ocala from Michigan. What drew you to Ocala, and what part did Showcase play in helping you call Central Florida home?
Liz: Our wholes lives, we lived in areas of the country with long warm weather seasons and we approached the move to Michigan as an opportunity to experience living in cold, snowy conditions; I mean we used to love our snow skiing vacations in the Rockies every year. After 6 years, we were desperately seeking warm weather again and we found we had lost all desire to play in the snow! We were drawn to Ocala for several reasons. First, we are horse people and we found a huge equestrian community in Ocala. Second, most of our family is in the southeast US so it brought us closer to them. Third, Ocala offered almost year-round sun, warm weather, a laid-back style and very friendly people.
We started looking for homes in the area and were fortunate to have Cindy Wojciechowski as our agent. She was so patient and showed us a variety of properties until we were able to home in on exactly the right fit for us.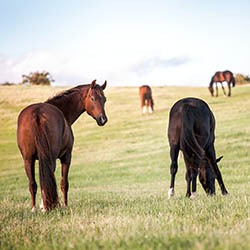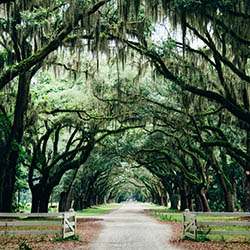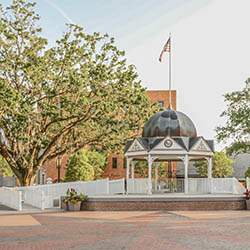 Q: What do you love most about living in Ocala?
L: I love the beauty of the horse country, the fact that I can be in downtown Ocala and within just a few minutes' drive arrive at a huge farm. I love the warm weather, but not to the extreme that you might get in southern Florida. I love the feeling of a small community but with large city aspects.
Q: Before getting into real estate, you were a hydrogeologist for 35 years. What exactly does a hydrogeologist do?
L: We do a lot of different things! But it is all centered around water – specifically groundwater (water below the surface of the ground). Most of my career was spent monitoring and cleaning up contaminated groundwater. Human activities can often impact the quality of our groundwater and we may not learn about it for decades. The whole industry is constantly changing, growing, learning. A hydrogeologist will use their skills in the earth sciences to determine the nature and extent of the contamination, then evaluate the best solution, or solutions, to remove the contamination. This action in many cases takes multiple years of effort and the application of many successive remedies to bring the groundwater back to a condition where there is no longer risk to human health or the environment.
Q: What was your favorite aspect of being a hydrogeologist?
L: I love nature and the outdoors. I also love helping others solve problems they may not be equipped to solve. My work as a hydrogeologist brought me joy in all of this.
Q: What helped you decide to become a REALTOR®? Is this something you had considered for awhile?
L: I started thinking about it several years ago. I have moved multiple times in my life and especially in career as a hyrdogeologist, so I got to watch many Realtors work. They were problem solvers, thinking three steps ahead, working outside of a traditional office setting and seemed to always enjoy what they were doing. It really intrigued me…and when I met Cindy, I knew it was for me. Especially when she offered to mentor me.
Q: In your earlier answers, it's really easy to draw a parallel with the qualities you enjoyed about hydrogeology, and what drew you to become a REALTOR®: you have patience and persistence, you like challenges and problem solving, and you like helping people. Do you find that your background has helped you out in more surprising ways as a REALTOR®?
L: I confess – HGTV has been burned into my TV screen. I love watching homes go from ugly and non-functional to beautiful and just right for the homeowner. I could see in my mind's eye the final work before the project was completed. I think it requires the same kind of 3-D imagination that being a hydrogeologist requires. You can't see the groundwater but you have to know what to do to fix it. I think it's the same for homes. You have to be able to picture the final result to fit the buyer to the right home. The two lines of work seem very different but at the most basic levels, I think they are quite similar.
Q: I think there's a lot of misconceptions out there on becoming a REALTOR® or using a REALTOR®. Is there one that you may have had before becoming a realtor, or that you've come across since becoming one? What's the reality of that situation?
L: I have heard so many people who are not in the real estate business talk about how easy it is to be a Realtor and how anyone could do it. I never thought that way, but now that I am a Realtor, I know just how wrong those folks were. The business is not for everyone and many people fail – I think I heard a statistic that 80% fail in the first 2 years. What I do know now is that people only see the surface, the part that looks easy. That's intentional because we don't want to stress out our clients during what is a very stressful time for them. They rarely see what is happening underneath, we are working like crazy to do the best job we can for our clients.
Q: What do you find is the most rewarding part of being in real estate? 
L: When my clients say: "thank you, you really helped us out and we appreciate the work you did for us." That sounds corny but it is what it's about for me.
Q: On your hardest day as a real estate agent (so far), what was the lesson you learned?
L: I learned to keep breathing! People will be people and I cannot control what they do, only how I react. So just breathe, stay positive, and don't forget why I got into this work – for the joy of helping others with a problem.
Q: According to your bio, you've visited all but two US states. Which states are those, and do you plan on ever visiting them?
L: I have never been to the Dakotas (North Dakota and South Dakota). I would love to one day take a driving tour around the US to see our nation's National Parks. That would include those in the Dakotas – but it must be during the warm weather! I think it will take me a long time before I look forward to experiencing cold weather again.
We want to extend a warm thank you to Liz for taking the time to sit down with us and answer our questions!
For more information or to get in touch with Liz Page, follow this link to her agent page. If you, like Liz and her husband, are ready to relocate to sunny Central Florida, or simply have some questions about the local market, inventory, or the area, contact our office today. For more Agent Stories, follow us on facebook and instagram, or check back on the Agent Stories category in our blog section!