When the country shut down in March 2020 due to the threat of the global COVID-19 pandemic, the real estate industry faced a new challenge.  Would potential buyers and sellers wait-it-out to list their property or purchase a new home?  How would agents adapt to stringent new policies put in place to protect the clients they serve? The following is a true account that illustrates the power of compassion and determination in the real estate industry during this trying time.
Unique Family, Unique Needs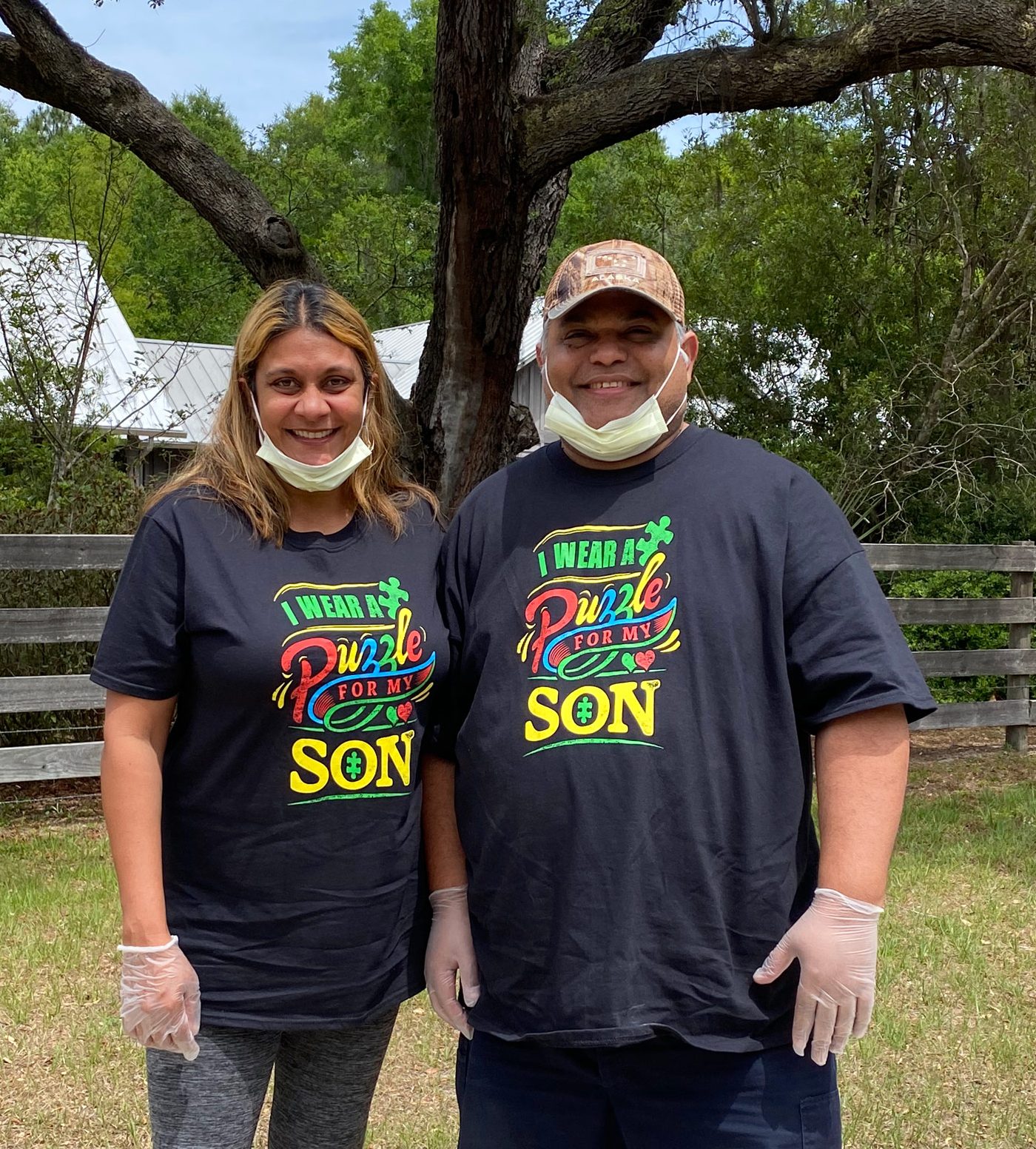 Roseann and Lenny Lalgie moved from Guyana to New York when they were both in their teens. They met shortly thereafter, dated, then married, and continued living in Brooklyn for 15 years.  In 2005, they wanted to escape the big city life and moved to Marion Oaks in Ocala.
They have two daughters, Hannah and Rachel, and one son, Josh. Their daughters attend the University of Florida and Josh, 17, attends Hilcrest, a school for students with special needs. In order to provide better care for Josh, who is autistic, Roseann and Lenny decided in late 2019 they needed a larger home base for their family. Josh requires his mother's full-time care and attention, and it would be emotionally difficult  for him  if his sisters moved out of the house to attend college. A large property close to both Hilcrest and UF seemed to be the perfect solution.
"Every decision is made around our son and our two daughters," Roseann explained.  After hopscotching through realtors who didn't seem to understand their needs, the mother of three walked into the Showcase office and connected with Carol Krokel, who immediately began the process of finding the right place for them.
"I've never met a more honest person. I believe God sent her to us.  She understood our tight-knit culture and our need to stay together," Roseann said.
According to the Lalgies, Carol  advocated on their  behalf right from the beginning.  Their unique needs meant that finding the perfect property might present a challenge. First, the property needed to be large enough to accommodate the family living together now. Secondly, it would need room to expand for the future when new homes for extended family would be built.
Another consideration was the need to move in immediately and then sell their previous home. Josh's needs meant the family could not be in limbo between two properties for any length of time.  Roseann truly believes her new home is an answer to prayer.
"

It's my dream home, my farm, my everything

,"
Roseann declared.
Her agent Carol has been with Showcase Properties for years and partnered with the Lalgies to find the right place to call home. Together they searched, toured, investigated, and inquired about numerous listings.  Roseann even points out Carol would be the first the say 'this isn't the right house' or 'the price isn't right.'  But that all changed in April 2020.
While the family was vacationing in Alaska, Carol heard of a new listing from another Showcase agent that sounded ideal.  It was a beautiful home on 36 acres in Cross Creek. She immediately contacted the Lalgies with the prospect. There was only one problem – the economic engine of this country was shut down.  Due to the coronavirus pandemic, most states, including Florida, began issuing stay-at-home orders. Travel was restricted, most businesses were closed, and the new term 'social distancing' became part of our vocabulary and daily lives.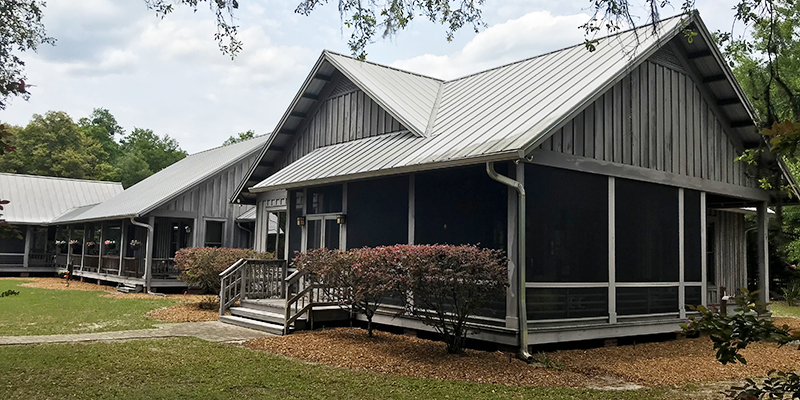 A Dream Fulfilled
After returning from the Alaska trip, the Lalgies were quarantined in Virginia. Since real estate was considered an essential business, Carol went to the listing and personally videoed the entire home and property. She sent the 20-minute production to Roseann for a first look. Roseann watched the video over and over, hopeful it was an answer to her prayer, and yet still skeptical until she was able to see it in person for herself.
On April 10, as federal and state warnings to  stay home became more dire, the seller was faced with their own dilemma to allow potential buyers into their home.  Showcase also represented the seller, and had implemented a safety checklist of procedures for showing  homes. The following protocols were posted for visitors and helped clients feel confident:
• Agents were to wipe down door handles, faucet handles, light switches, and kitchen/bathroom counters prior to and after each showing.
• Masks, gloves, shoe covers, and disinfectant sprays were highly recommended.
• Digital-only showings were made available.
• No open houses were scheduled.
• No overlapping showings were scheduled to ensure time to clean.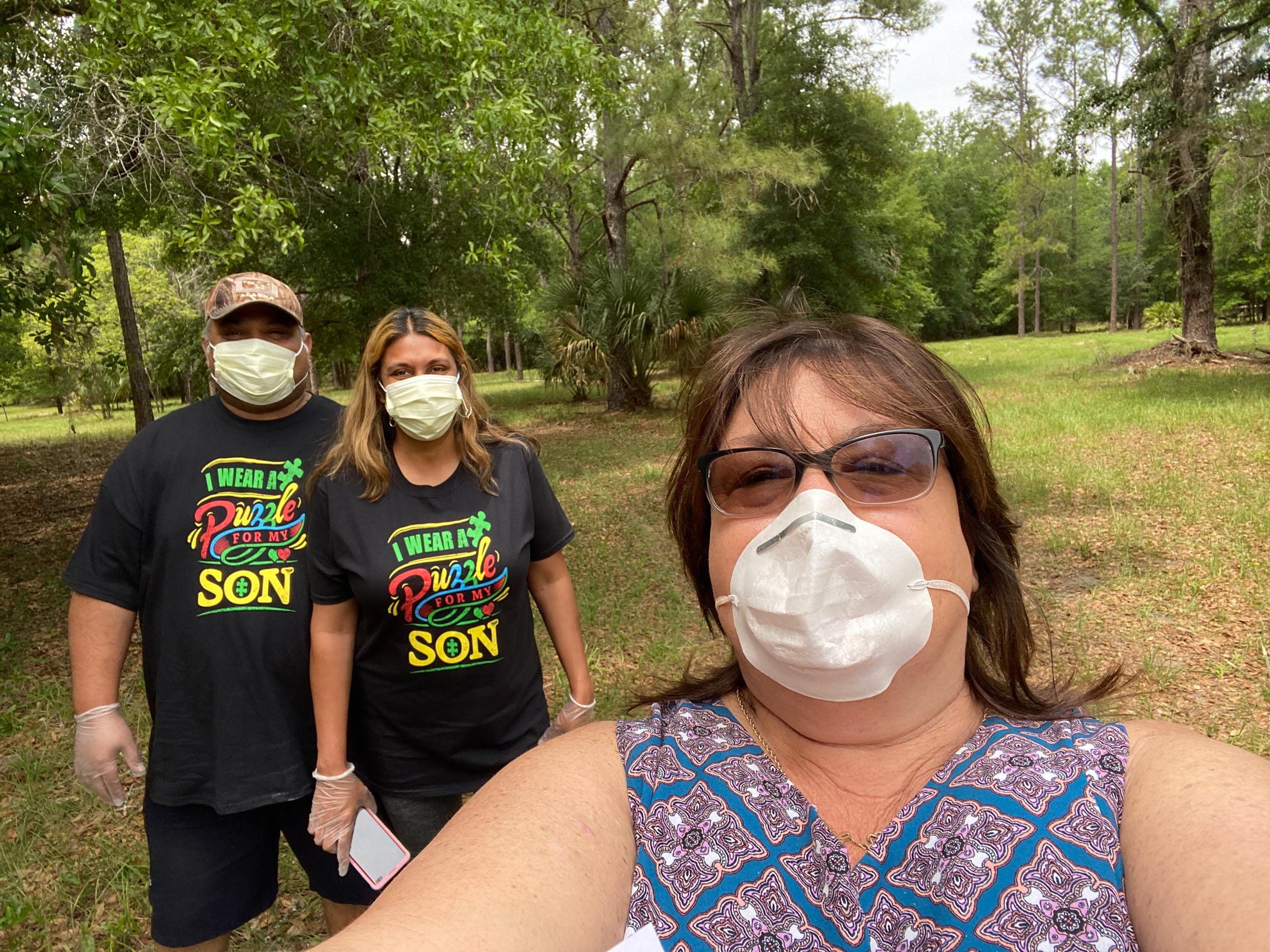 Everyone in the Lalgie family wore masks and gloves, and Carol wore them, too. As a former nurse, Roseann knew especially the need to take all precautions and used hand sanitizer. The Lalgies were determined not to let their  dream home slip through their hands due to unforeseen and difficult circumstances.
In May, the couple will close on the spacious property. It is the forever home they were in search of, and although COVID-19 changed the process somewhat, it did not hinder either the buyer or seller from accomplishing their goal. Showcase Properties is privileged to have been able to help the Lalgies in their search with all the necessary health protocols in place to ensure their safety.
Roseann reflects on the long journey they have traveled. "We started looking two years ago, waiting for God to give us the perfect place," she said. "We prayed in the driveway before we went in."
She said they knew instantly. No more looking: they were home. The couple who left the big city for Ocala 15 years ago found their forever home. They feed deer in the back yard and enjoy the encompassing view of the creek from their home. The girls now have a short commute to UF and the property is platted for the addition of more homes.
Roseann said the long wait was worth it. "We were faithful to God and he saw our need."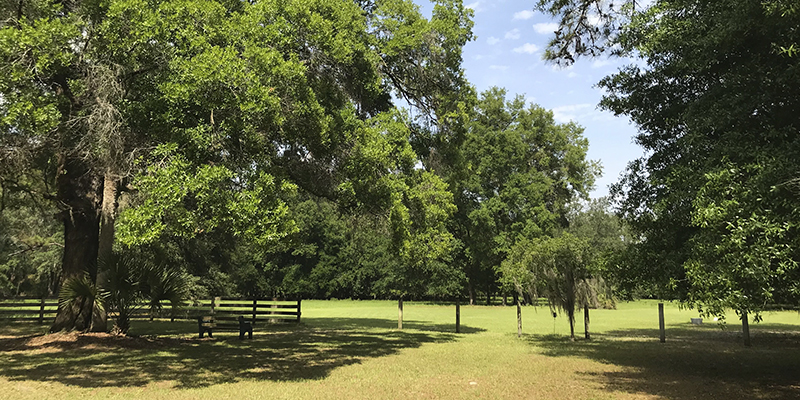 Ready to schedule a showing? Need more information?
Contact Carol Krokel today!
Carol moved to Marion County in 1998 from New York. She owns a horse farm and is very active in the local equestrian community. Carol's passion within real estate covers a variety of property types and price points, and she enjoys working with buyers and sellers alike. Her specialities include representing equestrian properties, residential properties, vacant land, and more. For more information, or to get in contact with Carol, click the links below.
Broker Associate, REALTOR®
352.216.9322