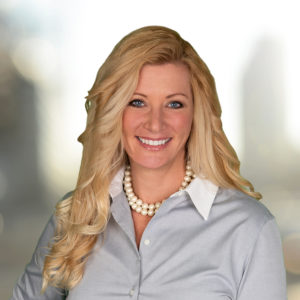 The team here at Showcase Properties of Central Florida are passionate advocates for both our clients and our area. The reason behind this is simple– we love where we live, and we believe in inspiring our customers to do the same. Our Agent Stories series focuses on our talented REALTORs® and their unique stories, while sharing the magic that inspires them to do what they do with passion, dedication, and integrity. You can find new additions to this series at the Agent Series category on the side-bar, or by following us on social media for the latest updates!
In this edition of our Agent Stories series, we focus on Showcase team member Erin Freel  a Broker Associate and REALTOR® with Showcase Properties of Central Florida. She has a history written right here in Marion County, growing up in Weirsdale among the citrus trees and orange blossoms. As a real estate agent, Erin's interests lie in farms and ranches because she understands how strong a connection to the land can be. She's also passionate about commercial property, being a business owner herself, and she's excited to help business owners advance their dreams and profits. We sit down with Erin to learn more about a commercial property sale that she facilitated, keeping industry and jobs right here in Marion County.
Signature Brands was running out of space for popcorn.
That might seem like a joke, as you imagine kernels of butter, toffee, and caramel goodness bursting through windows like a runaway avalanche. It didn't get quite to that point, but their existing warehouse facility on 20th was no longer big enough to sustain their production scale and workforce. They were outgrowing it fast, and they needed a bigger one. There was just one problem.
"There was no commercial space the size they needed," explains Showcase agent Erin Freel. "So they said, 'Well…can we build one?"
Back in 2008, the United States economy was just beginning to wrestle with a recession, and it hit Ocala exceptionally hard. Marion County had one of the highest unemployment rates in the country, with the major sources of local jobs dependent on retail, tourism, and hospitality industries which generally tend to suffer the hardest most quickly. When people aren't working, they're trying to save every penny to pay the bills and can't afford a lot of leisure travel and recreation. So it was a particularly swift kick to the region.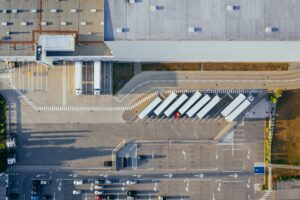 But Marion County has rallied in the intervening thirteen years to become one of Florida's top distribution and manufacturing hubs, on track to expand warehouse space by five million (yes, that's with an M) square feet in 2021. Geographically positioned halfway between Atlanta and Miami, Ocala itself is an attractive location for businesses to plant themselves, while Marion County's position near major turnpike arteries makes it easier to transport product all over the state. That means a lot more new construction.
"I love working with business owners, because I can get a pretty good feel for what they're looking for. I just try to be as responsive to the client as possible and give them the best information I can."
— Erin Freel, Broker Associate with Showcase Properties 

Which brings us back to the popcorn.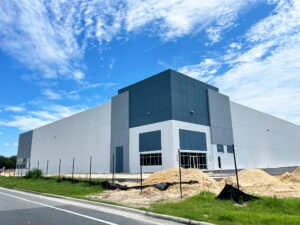 Signature needed more space, but the problem was that there wasn't a building in the area big enough. "They needed to be logistically where they could make their business model work," Erin explains.
It was starting to look like they might have to pull up stakes and relocate to somewhere that did, which would result in a loss of jobs and a hit to the local economy. That wasn't what anyone wanted to happen. So Erin got to work looking around for places that might have potential for expansion to an existing property, and with the CEP's help brought in three companies to pitch proposals for the build-out. Whitley Capital, represented by JLL, won the bid primarily on the old real estate adage "location, location, location" — as they secured an adjoining piece of property near Signature's existing facility. Kelsey Builders out of Orlando handled the construction phase.
"It all just became a perfect match," Erin smiles. "We were able to find a place here so they could stay here and continue And they're hiring now!"
The new construction will tack on an additional 200,00 square feet in addition to the current facility, and Erin helped negotiate a 20-year lease; which is extremely rare in commercial properties — most commercial leasing agreements are a maximum of ten years.
Best of all, it keeps jobs and industry growing in the area.
"People probably don't instantly think of Showcase for the commercial market, but we have resources where we can get farm deals done as well as commercial deals," Erin points out. "I love working with business owners, because I can get a pretty good feel for what they're looking for. I just try to be as responsive to the client as possible and give them the best information I can."