Our Showcase team has deep roots here in Marion County, and cherished connections to the region's major industries and communities. We know what it means to love where we live—and how to help you do the same. Our Case Studies blog series highlights the importance of having a realtor who not only knows the ins and outs of real estate, but what it means to be a part of the local community. As these stories and our experience prove, it can often be the difference between a miserable or a memorable client experience!
Ask almost anyone in Ocala about their animals, and they'll talk about them warmly as their pets—no matter if they're the tiniest, fluffiest puppy or the most hulking black angus steer. Animals of all shapes, sizes, and breeds hold a special place in the hearts of Marion County residents, blurring the distinction between "livestock" and "beloved four-legged member of the family." This close relationship with our non-human friends is part of what makes living in Marion County so special—but it can create some unexpected obstacles too.
Showcase agent Barb Stanley and her client found this out the hard way when trying to purchase a home in a residential equestrian neighborhood. The neighborhood's deed restrictions covered pets and of course, horses, but not animals more traditionally considered "livestock." This posed a thorny problem for Barb's client because their pet happened to be a small goat named Tidbit—and Tidbit was much more the neighborhood HOA's idea of livestock than traditional pet. To make matters worse, Tidbit and one of the client's thoroughbreds were inseparable companions. Hard training early on in the horse's life had left him nervous and easily distressed, and Tidbit provided necessary emotional support, as smaller animals like goats and miniature ponies often do for both humans and highly-strung horse breeds. For Barb's client, being unable to house Tidbit on their property would have been a dealbreaker.
But Barb wasn't willing to give up that easily. After some extensive research on deed restrictions and what legally makes one animal "livestock" and another "pet," she convinced the HOA President that her clients—Tidbit included—would be great additions to the community. The President won over other board members and finally called a meeting of the neighborhood to settle the issue. Neighbors met at the end of the seller's driveway to listen to Barb present her clients' case, and it was finally agreed that Tidbit could stay (provided he wasn't allowed to roam around and snack on the neighbors' grass). Barb's clients gained a wonderful new home, and their community gained valued new neighbors—a classic win-win for everyone!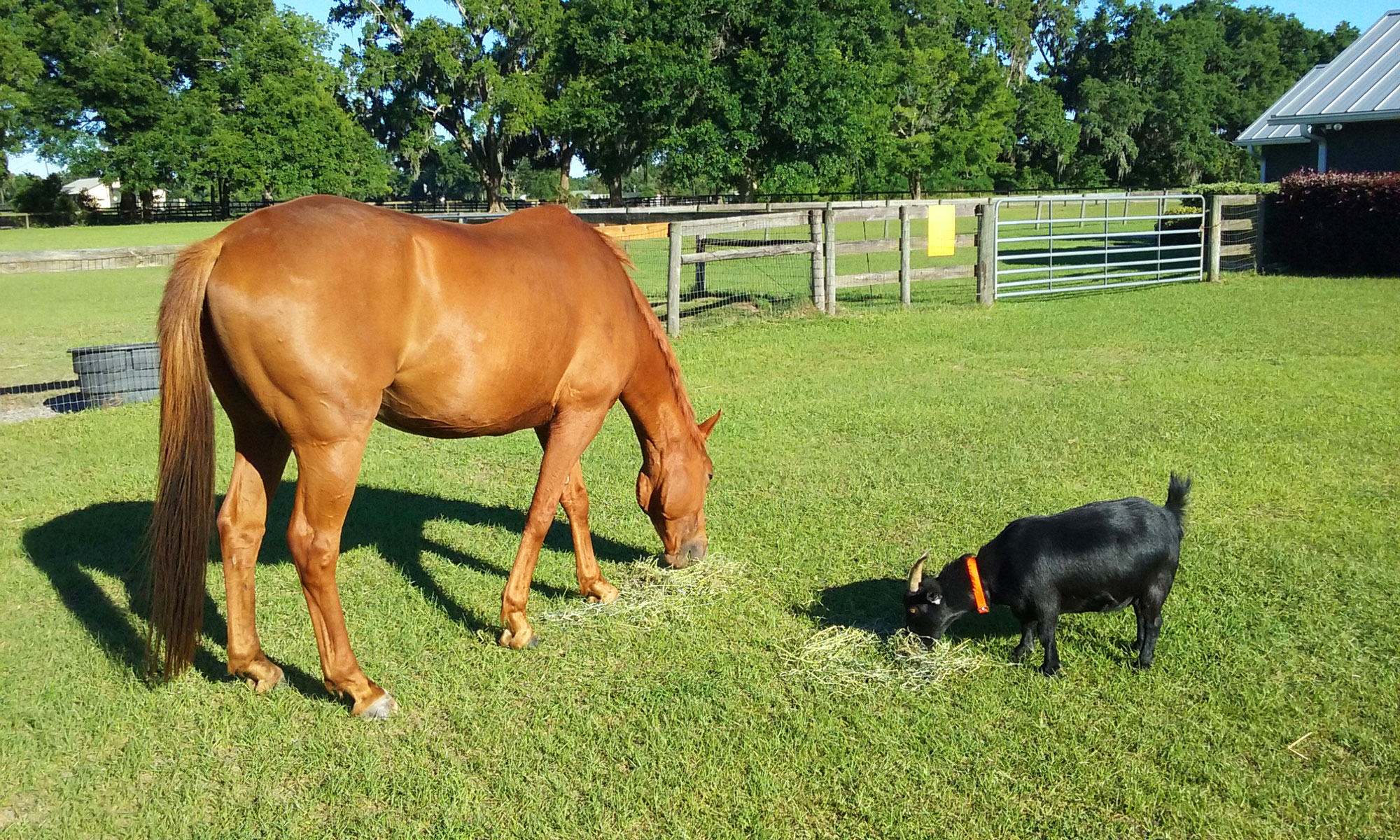 Tidbit and her charge enjoying some hay together. 
Barb Stanley has been an active member of Showcase Properties of Central Florida since 2016, specializing in equestrian properties. Her expertise covers a variety of property types, including horse properties of all sizes, residential properties, and vacant land pieces. A life-long equestrian and co-owner of WKZE Radio in the Hudson River Valley, Barb understands first-hand the importance of partnership, communication, and doing the right thing. You can find out more information on Barb Stanley here. 
Our team is always ready to advocate for our customer's real estate needs. If you're ready to Buy and Sell with Confidence, contact us today and speak to a member of our team. Our agents have a variety of specialties, and handle all different price points and property types. We're ready to use our expertise to help you fall in love with where you live!