Experience the finest of Ocala's horse country in one of the best locations the area has to offer.
Acadia Acres is a state-of-the-art facility resting on 10+ acres with multiple homes, barns, and paddocks for those looking for a turnkey, income-producing farm. The World Equestrian Center is just around the corner, less than 1/2 mile from Acadia Acres, while HITS Post Time Farm and Ocala Breeders Sales are both less than 15 minutes away.
Currently, the property welcomes seasonal and short-term guests including vacation use with or without horses. There are several residences on the acreage, all of which have been tastefully renovated. All the homes and barns are booked for the entirety of Ocala's Winter competition season from January to the end of March.
Holly House is a contemporary-styled home that offers multiple stories with a total of 2-bedrooms with lofts and 2-baths, plus an additional 1-bed / 1-bath sidekick apartment. In total, this space sleeps up to 10 individuals.
Nearby is Blueberry Bramble, which features an open floor plan, brick construction, and a total of 3-bedrooms and 2-baths. You can enjoy views of the Baxter Barn and a paddock from the patio.
Lupine Lodge is a cozy 3-bedroom, 2-bath residence that provides plenty of space and a view of the Baxter Barn.
Acadia Acres was designed with equestrians of all disciplines and skill sets in mind. Finished in 2019, the large Baxter Barn sits centrally on the property and is equipped with a total of ten 12 x 12' stalls, two wash racks, a washer/dryer, and bathroom. Baxter Barn also includes three private, air-conditioned tack rooms as well as three separate rooms for hay and grain storage with delivery access. Attached to the north end of the barn, the Chickadee Nest is a 2-bedroom / 2-bath apartment that offers nearly 1,000 sq.ft. of space for additional income potential. A 100' x 200' GGT footing arena provides plenty of flexibility in disciplines to enjoy Central Florida's year-round sunshine.
The arena is lighted and irrigated with a drainage system. Also included is a PVC jump course. 8 paddocks are conveniently located to the barns. The paddocks are three board construction with automatic waterers gently shaded by large, mature oaks. An additional 3-stall, shed-row style barn is also on the property as is a well shaded RV spot with water and 50 amp electric.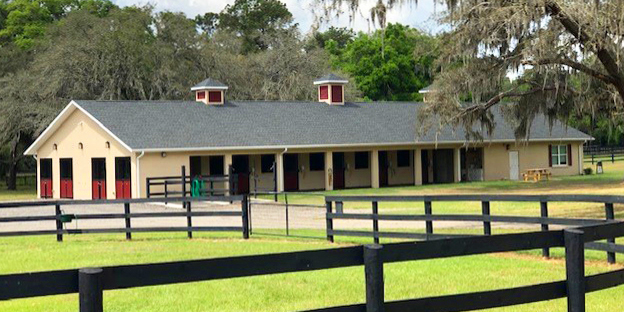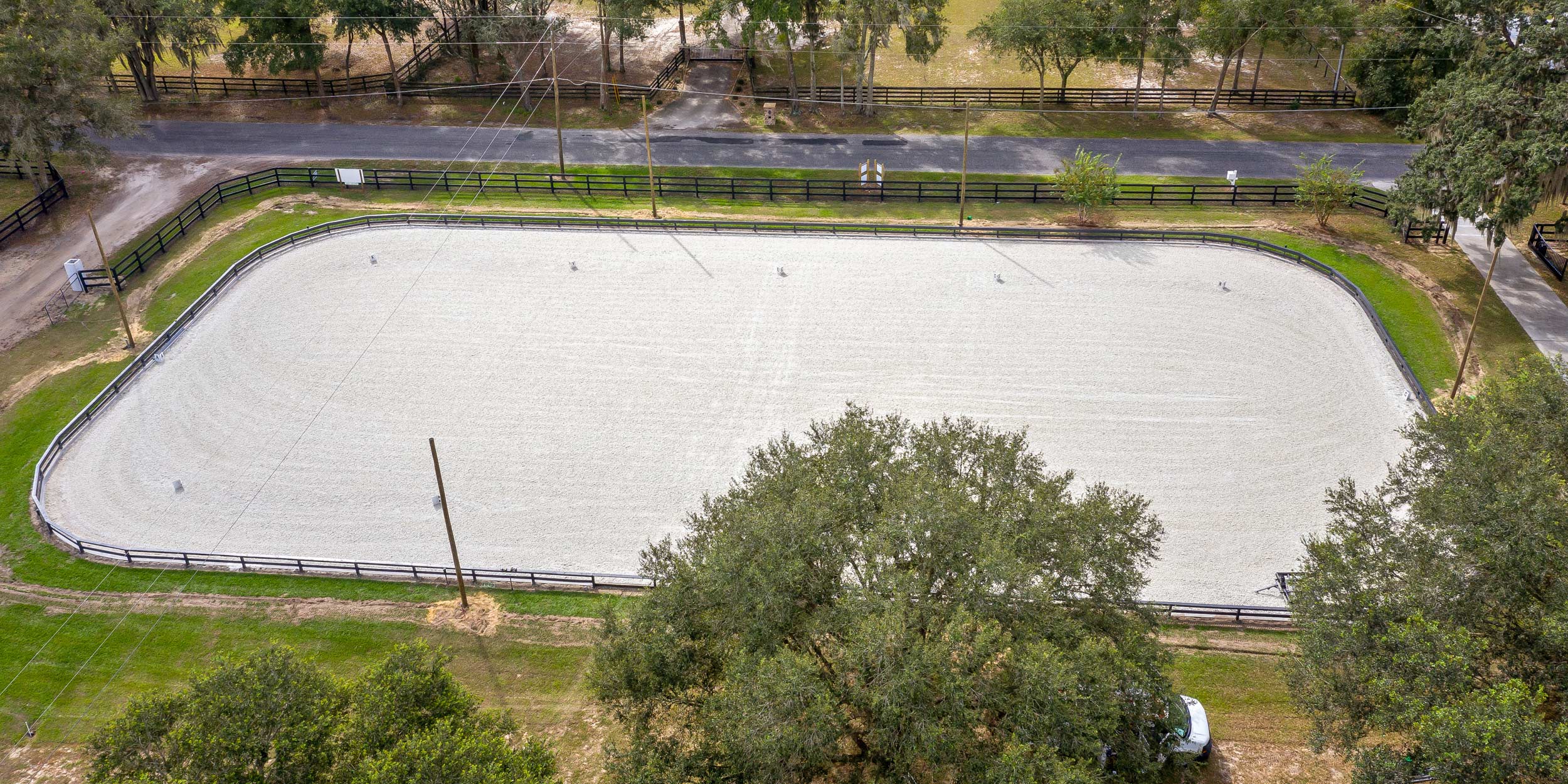 The homes at Acadia Acres are offered as fully furnished. The barns include all basic equipment including buckets, wheelbarrows, etc. meaning the new owner could continue to provide rental opportunities and collect a passive income with little-to-no downtime.
If you're looking for a wonderful investment opportunity at the heart of Ocala's growing Horse Country, this farm is a true gem with lots to offer the potential buyer!
For more information, or to schedule a showing, contact :