Ocala has earned its reputation as Horse Capital of the World not only by its legacy of exceptional equestrian sport, but also by the impressive array of equine resources that support horse people throughout the entire region. For your convenience, we've compiled a roster of fine tack and feed retailers in the Marion County area who serve our legendary horse industry with pride and distinction.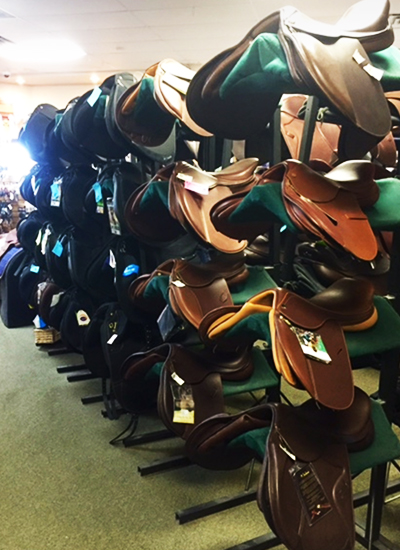 Tack Shack of Ocala Inc.,
Owned by Marti Haught, and located in Ocala, Florida near the Ocala International Airport, OBS, and Showcase Properties of Central Florida, Tack Shack of Ocala is renowned for exceptional customer service, attention to detail, custom work, and special orders. Racing, English, and Western tack are available on-site, as well as a host of different services such as custom embroidery, tack repair, blanket wash and repair, and so much more!
"Truly Your First and Only Stop for Equine Shopping….The Horse Lovers Candy Store!"
Tack Shack of Ocala Inc
352.873.3599
481 SW 60th Ave #100, Ocala, FL 34474

STORE HOURS 
MON-FRI 9:00 am – 6:00pm
SAT 10:00 am – 5:00pm