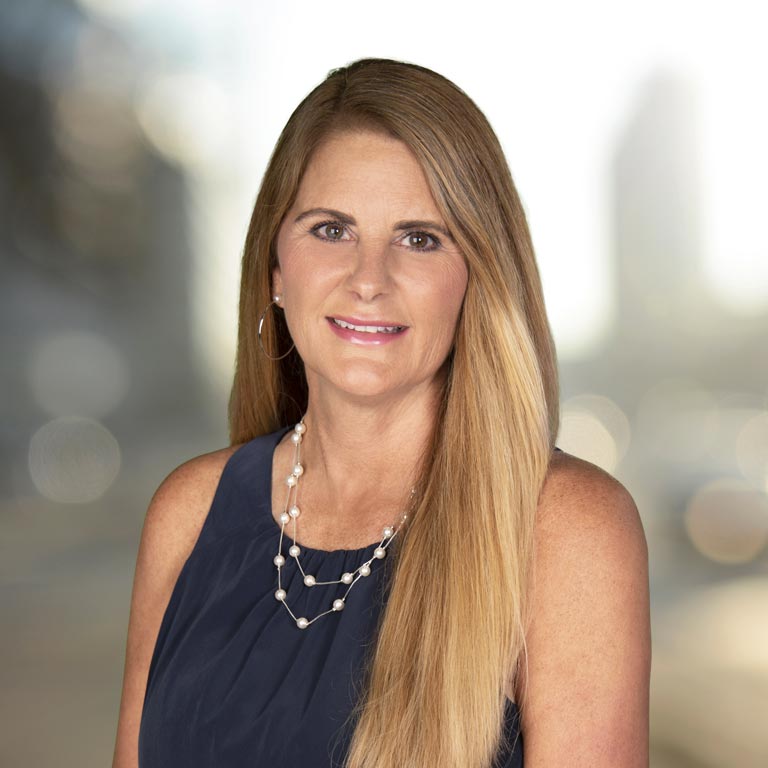 •Graduated from UF in 1992 with a degree in Agriculture and The Florida School of Banking in 2005
•Commercial lender for 17+ years –  specializing in Thoroughbred related loans of all types (including real estate)
•Co-owner with husband of a small thoroughbred farm for almost 25 years
•Executive Board member of the Southeastern Youth Fair
•President of the Marion County 4-H Foundation
•Local board member of Truist Bank Advisory Board
•Member of FTBOA
Beckie Cantrell was brought up in Deland, Florida where her parents and twin sister still live, and although it's still her hometown, she's called Ocala home for almost thirty years.
"This area is all about agriculture and the connection with horses. The equine industry is in the DNA here," she observes. "I love that and I wanted to be part of it."
A University of Florida alum, Beckie holds a degree in Agriculture Education and started her career in commercial lending for thoroughbred farms and properties, building solid relationships with surveyors, title agents, and REALTORS®. The seventeen years she worked in the commercial lending industry gave her a foundation and wealth of knowledge that informed her experience in other areas of her life.
"The interesting thing about it is that I worked on loans everywhere, and if you know the lay of the land and what it has to offer, you're better able to offer people something they might not have considered before. That's why they come to you for help."
She had been considering a new career in real estate for a number of years, but first wanted to spend time with her daughter and see her off to college – and she also had a thoroughbred business of her own she'd been running for a decade. That needed to be reorganized to a more manageable level so that she could continue to be involved and at the same time pursue her real estate license, which she earned in 2022.
Showcase was her first choice for a brokerage, having known Valerie and Hugh Dailey for years through her work, and she had become familiar with the brokerage over the years. With her background in lending and as a breeder, she wanted to work with a brokerage that was as invested in the community as she was.
"So much has changed in Ocala's equestrian industry in just the past five years. The infrastructure has made a huge impact on how much it's grown, and facilities like WEC have really changed the dynamics," she says.
"It draws people to the region, and I'm excited to help people find the best possible places to live."