Tom Ventura:
From Fan to Industry Influencer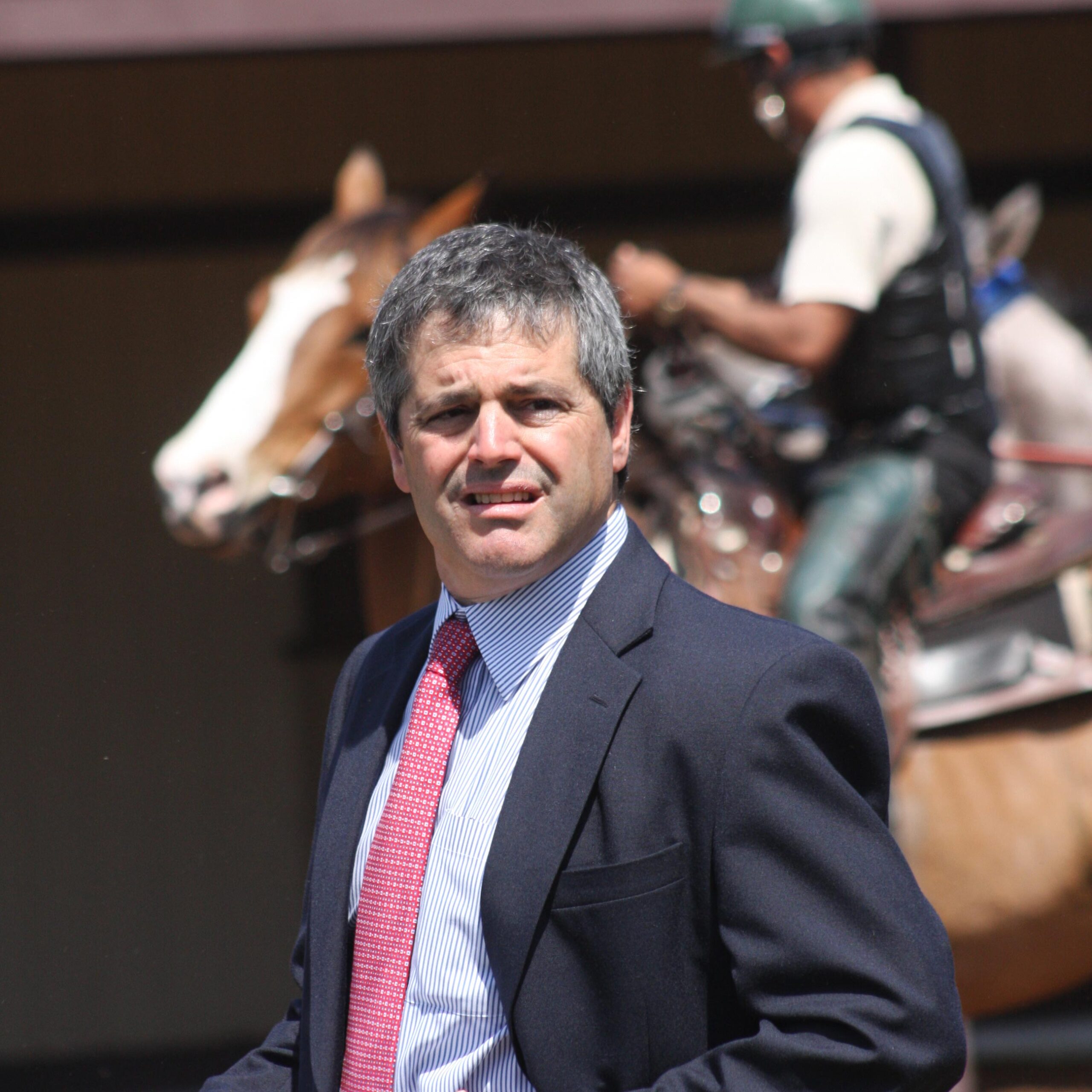 In the world of Thoroughbred racing, it is through public auction that many horses are launched into their careers.
With only a handful of sales companies specializing in Thoroughbreds, Ocala Breeders' Sales Company has built a well-deserved reputation as the 2-year-old sales venue in the country. Among stand out OBS grads are Kentucky Derby winners Lil E. Tee, Silver Charm and I'll Have Another, Horses of the Year Skip Away and Favorite Trick, and well over two dozen additional Eclipse Award winners.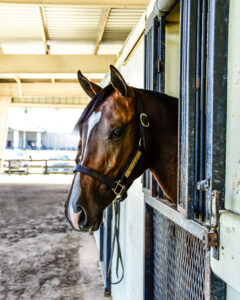 Since holding its first 2-year-olds-in-training sale in January 1975, OBS has far surpassed the hopes of its founders. The facility recently underwent a multi-million-dollar renovation of its sales pavilion, and today OBS is home to 29 barns and two racetracks, including a one-mile training track with an all-weather surface.
Tom Ventura has been with OBS since 1994 and it has been during his tenure that the company rose to prominence at the international level.
"The founders of this company were pioneers and were certainly instrumental in putting the 2-year-old sales concept on the map. It's obviously expanded and now we're dominant in that market," says Ventura, who became OBS president in 2012.
"The initial concept was to have a facility for local horsemen to buy and sell horses. Over the years, we grew from a regional sales company to a sales company that sells horses to buyers from 43 different countries and every state but Alaska," he adds. 
Sales make up an important division of a company with multiple branches. Another highly successful division of the company that has flourished through the decades is Ocala Feed & Supply with a feed mill and two retail locations in Ocala. 
"We've been producing feed since 1982 in our equine-only feed mill. Ty Springer is the general manager of the feed mill and Kevin Smith is the operation manager who has been running the mill since it started," notes Ventura. "This part of our company doesn't get headlines when we sell a million dollar horse, but it's a big part of our business and we are proud that many of those horses are raised and trained on OBS Feed."
Two additional sectors of the company include the inter-track wagering facility on the sales grounds and the jai alai fronton north of Ocala.
"The initial concept was to have a facility for local horsemen to buy and sell horses. Over the years, we grew from a regional sales company to a sales company that sells horses to buyers from 43 different countries and every state but Alaska."
—Tom Ventura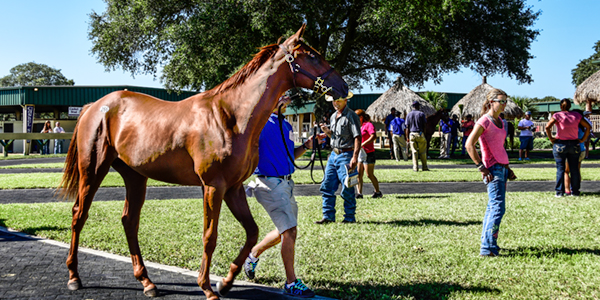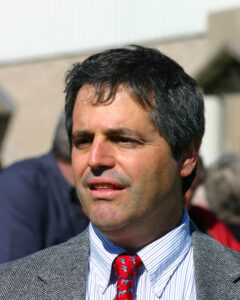 Unlike many of Ocala's key players in the Thoroughbred industry, Tom Ventura didn't grow up horseback. But the story of how he found himself at the helm of one of the country's major sales companies testifies to the innate appeal of Thoroughbred racing
Growing up in the New Jersey suburbs, Ventura wasn't raised around horses. Through the years, he's owned a variety of Thoroughbreds–a broodmare, a yearling, a racehorse–but his involvement as an owner has been on a very small scale. His initial attraction to the Sport of Kings was purely as a fan, happily accompanying his father, brother and uncles to the track since childhood. Those early trips to Aqueduct, Belmont Park, Saratoga and Monmouth Park made an indelible impression, and his passion for racing has only intensified through the decades.
Ventura was 15 when Secretariat won the Triple Crown in 1973, and although he didn't attend any of those classic races in person, Ventura cherishes the fact that he got to see "Big Red" run at Belmont earlier.
"Secretariat was certainly one of my favorite horses and the greatest horse I ever saw. He was an iconic sports figure in general and became a super star in the horse racing world," says Ventura, who was also a huge fan of Florida-bred Affirmed, winner of the 1978 Triple Crown.
Indeed, with Secretariat, Seattle Slew and Affirmed winning three Triple Crowns in a decade, those "Seventies Thoroughbreds" made winning the biggest races look easy.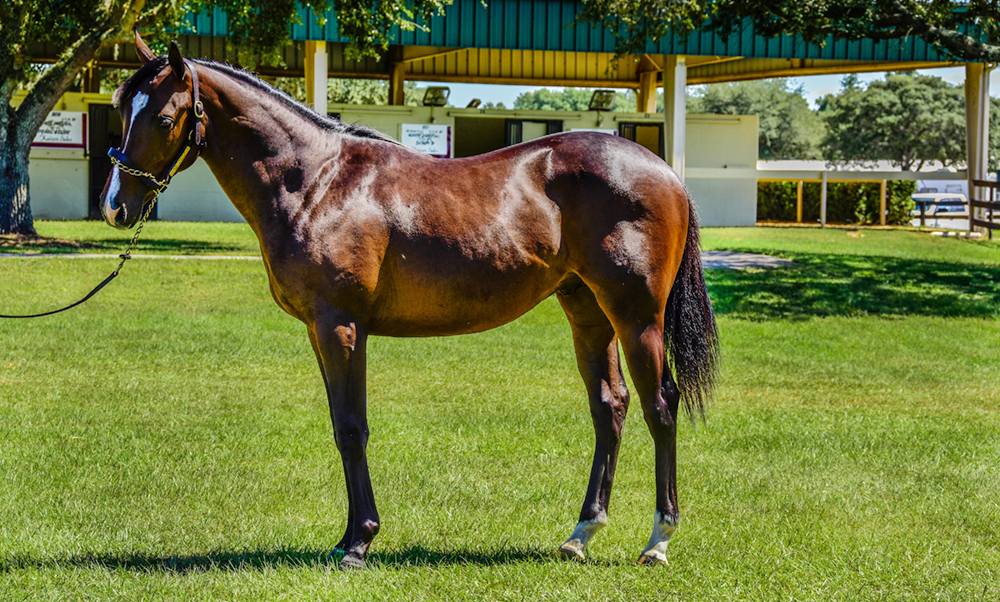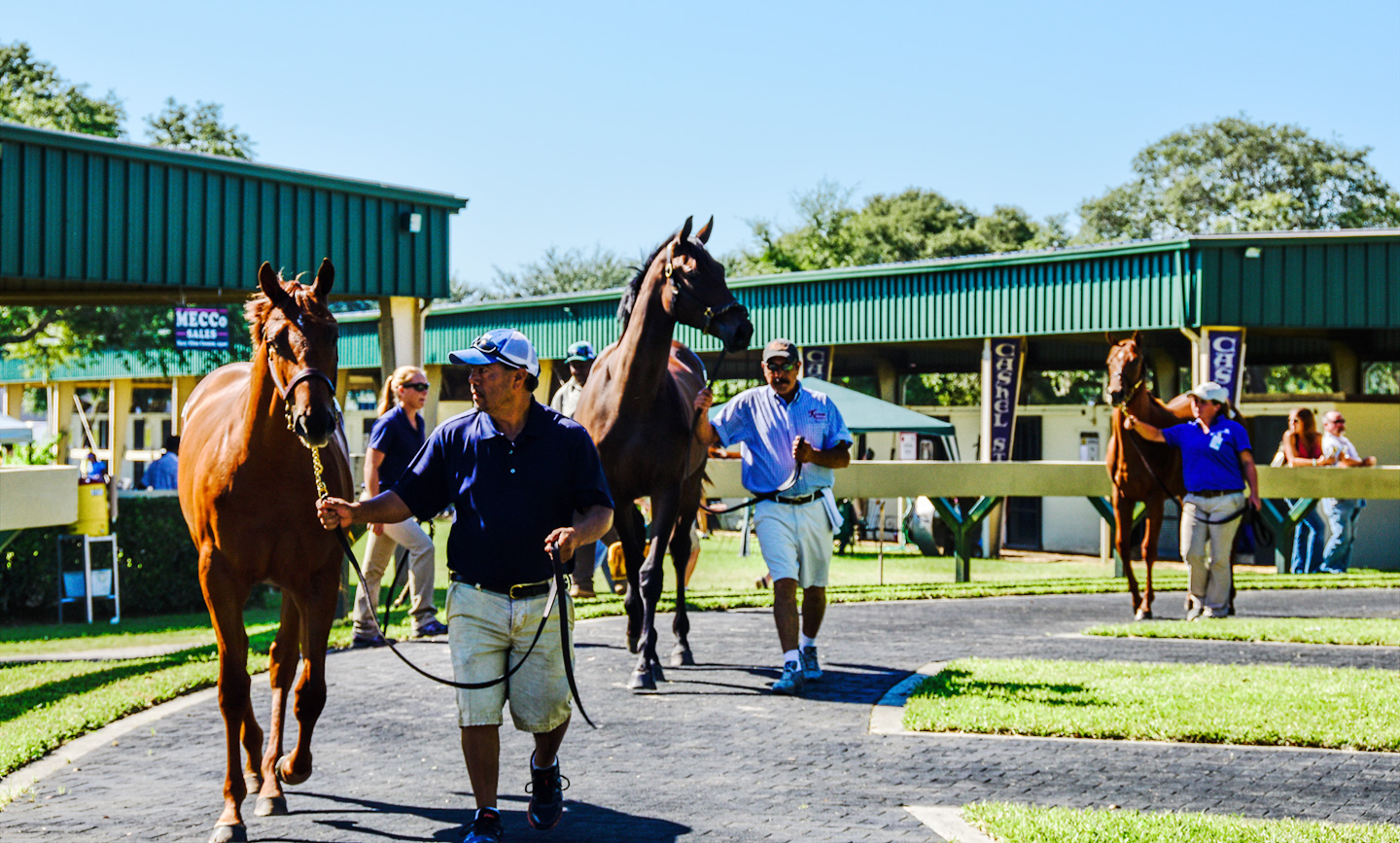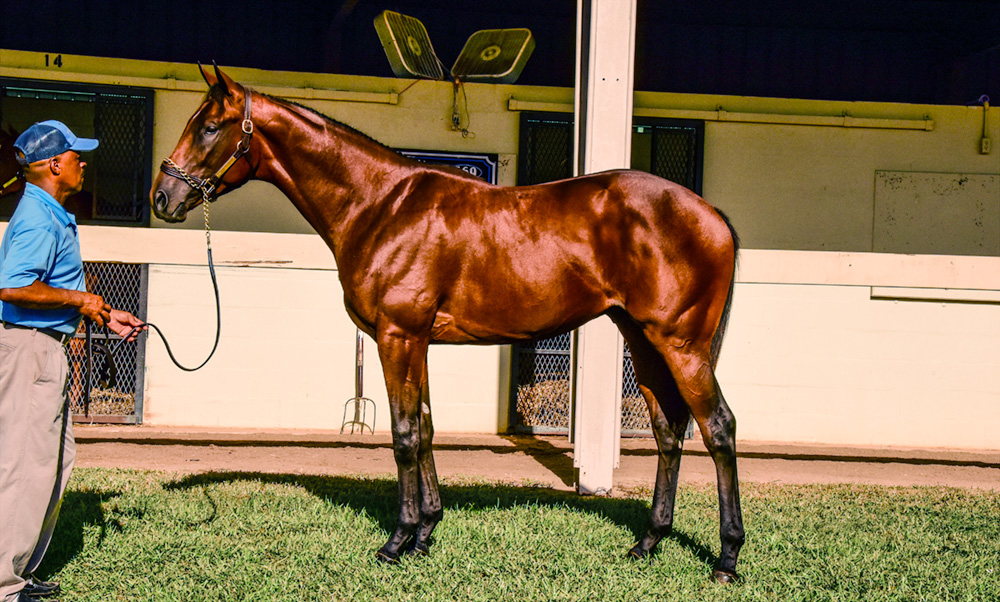 After spending his freshman year at Rutgers University as an engineering student, Ventura gave in to his fascination with Thoroughbred racing and transferred to the University of Arizona Race Track Industry Program. He was 20 at the time and optimistic to learn if he could find a potential career in the business he'd become so enamored with.
"It was in the program's early stages, but one of the key components was that you had both animal science classes and business management. Two things that really helped establish the program was the annual symposium that attracted industry leaders, and also the internship program," recalls Ventura.
"The internship program was instrumental in getting your foot in the door; I took mine at the Jockey Club and New York Racing Association (NYRA)," says Ventura who split his time between the New York City offices and the racetrack (Belmont and Saratoga). "The internship was great for me; I was exposed to the front side, backside and a lot of different things in the industry."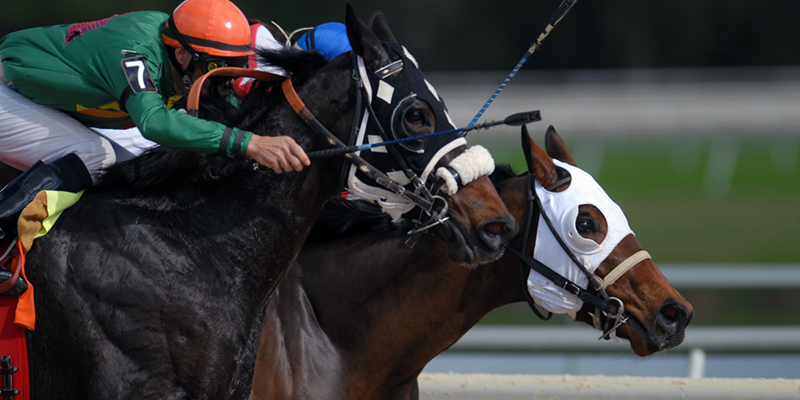 Ventura graduated in 1980 and accepted a position at NYRA in the racing secretary's office where he worked for two years. His connection with the Race Track Industry Program was influential in his next career move, as a fellow U of A graduate was working at Tampa Bay Downs and told him about a job opening with George Steinbrenner's operation.
 In 1981, Ventura took a job with Steinbrenner's Kinsman Farm in Tampa, serving as business manager and liaison for the racing stable and Ocala farm. At the time, the Steinbrenner family owned 50 percent of Tampa Bay Downs, which allowed Ventura to gain even more knowledge about the racing side of the industry. Over the next four years, Ventura worked alongside Hank Steinbrenner and the two men developed a long-lasting friendship. Ventura admits that he was raised a New York Yankees fan and that this was true long before he worked with the Steinbrenners.
 "George Steinbrenner was a larger than life persona. My first stint working for him was about five years, which is 35 in dog years," Ventura says with a smile. "All kidding aside, while he was a demanding boss, he was very generous and caring beneath that tough exterior."
 In 1985, Ventura returned to Tucson to work as associate coordinator in the University of Arizona Race Track Industry Program for two years. In 1987, he retraced his steps and returned to Florida, this time to Ocala, where he worked as general manager of the Steinbrenner family's Kinsman Farm until 1994. "I did not get my MBA at the University of Arizona; instead I got my Steinbrenner MBA," quips Ventura. 
 In 1994, Ventura was hired as assistant director of sales at OBS and has been with the company ever since. He became director of sales in 1995, holding that position until 1999 when he became general manager and succeeded retiring OBS president Tom Chiota in 2012. Ventura, 62, and his wife Jackie have been married since 1982. They are the parents of two adult sons, James and Jeremy, both of whom live in Tampa.
Since Ventura has been at OBS, significant changes have occurred in the world of Thoroughbred sales. These include how technology has evolved in terms of providing information, how radiographs morphed from hard copies to digital, allowing veterinarians remote access, and of course, most recently, online bidding.
"In the end we want to provide buyers with as much information as they need to make educated decisions and bid on horses and to help sellers market their horses better. Technology has certainly helped with that," he notes.
One area where technology has seen dramatic advances is workout videos for 2-year-old sales. Initially, under tack shows were timed but not recorded, videos were done in betamax, then VHS, and then DVD. "Now we're streaming live and processing videos so that 15 minutes after a horse works we're posting the individual video," says Ventura.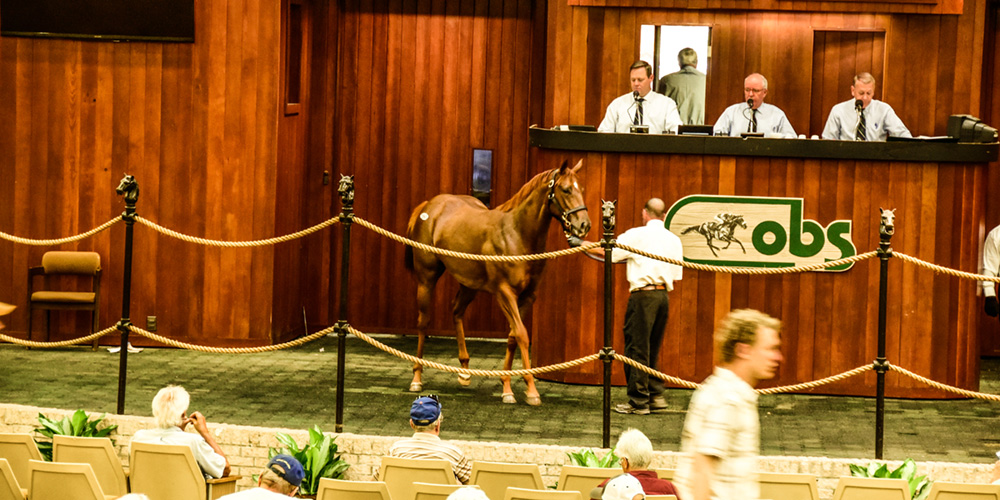 "We're either preparing for a sale or having one," says Ventura, noting that when a sale is under way that means long days with all hands on deck. When a sale is happening, there's no such thing as an "average" day.
"We start early, end late and make things happen. You can feel the energy on sale day; the excitement and anxiety are up at all levels," says Ventura, who is involved in multiple areas, including looking at horses and getting reserves. "I jump in wherever needed. At times it can feel like a fireman putting out fires to keep things rolling as smoothly as possible. These are live animals that have to come from the barns to the auction ring and the logistics are challenging, but you want it to appear seamless, so everything in the background needs to work and flow properly." 
With five sales on the annual OBS calendar, Ventura notes that there is a little lull between the June and October sales. Even though this is their quietest time of year, the sales team is still busy recruiting horses, sellers and buyers for the next sale. 
"We also travel domestically and internationally, meeting with existing and potential customers, and seeing how sales  operate in different parts of the world. We've been to Korea, Japan, Barbados, South America, Europe and China," he adds.
For example, Ventura and Tod Wojciechowski, OBS director of sales, attended a horse auction in Korea where bidding is far different from U.S. sale venues. 
"They don't have bid spotters like we do. You bid with clickers and watch the bid board," Ventura explains. "It wasn't as theatrical as our sales because there are no bid spotters yelling and it didn't have the vibe or adrenaline flow like auctions in this country."
.
OBS actually held the Thoroughbred industry's final sale of 2020 before the lockdown last spring. "The March sale took place as things were closing around us. Our daily responsibilities varied from hoping we could even have a horse sale to trying to secure masks and hand sanitizer. It was one of those situations where horse buyers and sellers were on the grounds and things were starting to escalate," recalls Ventura. "We had the sale, although it was not in the perfect world, and we waived buyback fees to encourage sellers to market their horses."
After the March sale wrapped up, Ventura and OBS officials knew they needed to implement changes, including moving some upcoming sale dates. The April 2-year-olds-in training sale, which is always their largest of the year with well over 1,200 horses entered, was moved to June, while the June sale was pushed to July.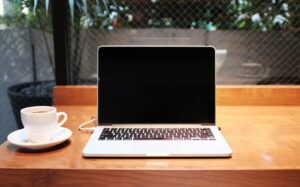 "Between March and June we went from start to finish to implement online bidding, which was critical for us to add," says Ventura, noting that OBS was the first North American Thoroughbred sales company to implement online bidding using Xcira, LLC, a Tampa-based, woman-owned company that provides global auction technologies. "They jumped in the trenches with us and did a lot to help us get up and running." 
Ventura points out that people of all ages are much more comfortable buying things online now. "It has to be secure and simultaneous with no delay; Xcira has certainly provided that," he says.
Adding the option of online bidding had been on the to-do list for OBS, but during 2020, it became a priority.
"Especially with the April sale, it's very hard for people to be here that extended length of time, so the online bidding helps. It's also convenient for buyers when there's a language barrier or when people can't put in a bid at a specific moment because they're on a plane or something," says Ventura. "Going forward, online bidding is here to stay," he says, noting that the OBS website offers a tutorial where people can learn how to participate in online bidding. 
The program allows potential buyers to put in a max bid, just as when bidding on ebay.com. This allows someone who isn't at the sale in person to put in a max bid on multiple horses and check in later to see if they had the winning bid on any of them. The online bidding option has been well received.
"We've had people bidding online on horses at the very high end and at the lower end," says Ventura. "In the July sale on the last day, at least 40 percent of the horses had at least one online bid."
OBS conducted the last Thoroughbred sale to be held as the pandemic forced lockdowns, and was the first sales company back in action with the rescheduled April Sale held in June. 
For Tom Ventura, the sales business never gets old. After all, it's the stepping stone for many horses on their way to greatness, and he's grateful to be part of that story. 
"Obviously, we like to see horses bring a lot of money, but it's great when they perform on the racetrack, because that's what it's all about," he says. "We're most excited when we have horses that compete at the highest level."
At heart, he will always remain an ardent fan of horse racing's four-legged heroes. "I watch Secretariat's Belmont win once a year on You Tube just to hear the stretch call run." adds Ventura. "It's one of those things that sticks in your head."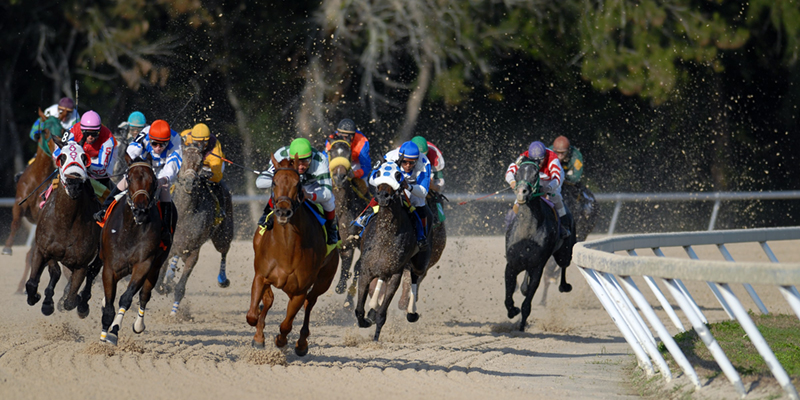 We love where we live and we hope to inspire the same in our customers– you can browse horse farms for sale to learn more about what we have available in the Ocala / Marion County area. If you're interested in creating your own equine legacy in the Horse Capital of the World™, contact our team of equestrian realtors today!
The Community Spotlight series was created with the goal of highlighting local residents, businesses, organizations, and events that contribute to making Ocala the city that we love. You can take a look at our previous Community Spotlights here.