Even though there's 
no current evidence COVID-19 is a
 direct
 threat to horses, a
s a 
c
oncerned
 horse 
owner or professional
 you're 
still 
probably wondering 
what you can do
 to
care for your horses
 and your business
 during th
is uncertain time
. 
That's why w
e've put together an easy-access page of resources 
for horse owners, caretakers, an
d
 equine-care professionals 
so you can 
arm yourself with the information you need to keep yourself, your animals, and your 
employees safe. 
Consider this your one-stop 
shop for everything relating to COVID-19's impact on 
your equestrian lifestyle!
An AAEP resource specifically for veterinarians, this page shows you how to avoid COVID-19-related business scams, business continuity tips, and how you can make telemedicine work for your practice during the pandemic and beyond.
A product of the Florida Department of Agriculture, this page outlines feeding and preparedness planning in case you become ill, essential care information to relay to caretakers, and disinfection protocols. It also contains information for veterinarians on how to keep equine facilities safe for clients, animals, and personnel. 
Geared towards veterinarians and horse owners with large operations, this page maintained by the American Association of Equine Practitioners is a treasure trove of information detailing coronavirus barn safety, how to keep client interactions safe, recommendations for ambulatory practitioners, and much much more.
Another product of the AAEP, this page is a wealth of information about the virus that causes COVID-19 and how it interacts with animal populations. This is important information for all animal owners, as well as animal health professionals who may receive concerned inquiries from clients.
This is a very important video for horse owners and equine professionals. Part of a webinar series hosted by Extension Horse, a collaboration of several land-grant universities, this video details how the CARES Act applies to horse owners and how horse operations can receive financial assistance during the pandemic.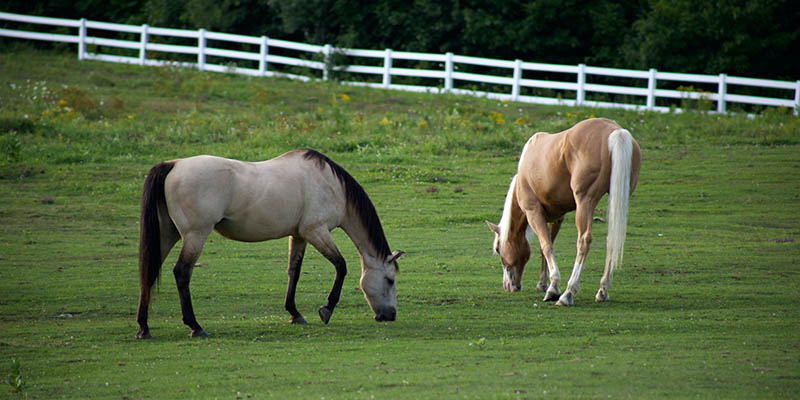 As advocates to the Horse Capital of the World™, our horse farm realtors know exactly what it means to Love Where They Live– we are owners, breeders, and equestrians ourselves.  And with even more safety procedures in place, we are here to help you buy and sell with confidence while staying healthy. Contact us today for more information on keeping you and your horses safe and healthy.