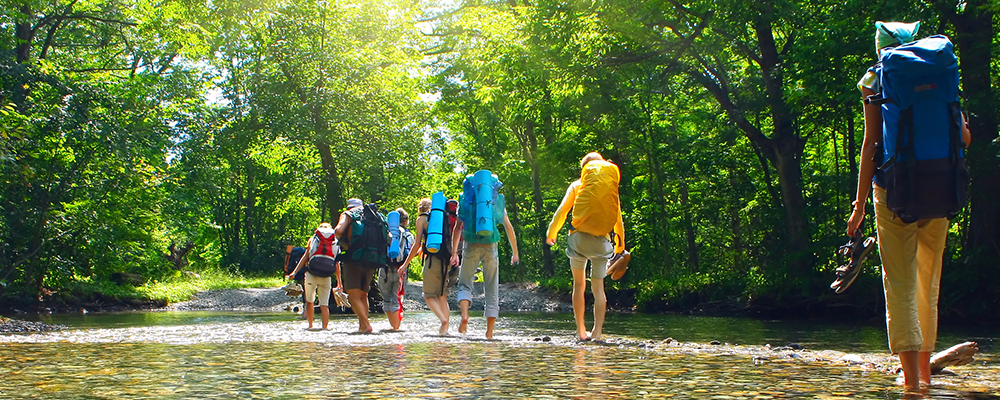 Are you looking to entertain visitors? Want to show off the unique aspects of north Florida living? Just want to get out of the house for a weekend trip? Then take a look at our list of day trip destinations that offer all kinds of tantalizing shopping venues, animal encounters, restful gardens, educational attractions, and, of course, delicious food options—all conveniently located within driving distance of the Ocala area!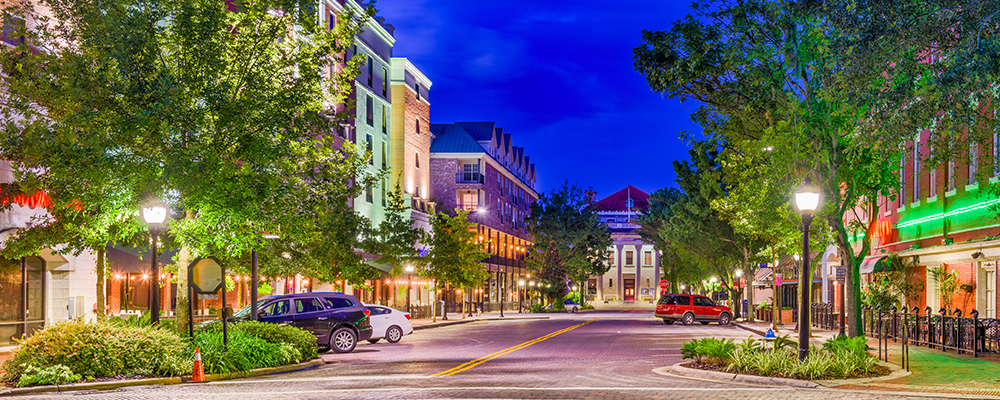 Approximate Drive Time: 30-45 Minutes
Even for folks who aren't rabid football fans, Gainesville offers a lot to visitors. A renowned botanical garden is located off of Archer Road (SR 24): Kanapaha Gardens.  Among their most famous features are the giant Victoria water lilies; some grow to three feet across! It has a 1.5 mile paved walking trail, and leashed dogs are welcome. The gardens have snacks on site, and there are several restaurants offering tasty fare nearby: Bangkok Square, Linda Vista, and Piesano's Stone Fired Pizza are close, in addition to all the usual fast food outlets. You're welcome to bring a picnic of your own, or go out to eat and come back on the same day.
If you're a museum buff and ready for an indoor adventure, there is plenty to engage you and future explorers here! The Florida Museum of Natural History is on the University of Florida campus at 3215 Hull Road — Powell Hall. In addition to its fascinating  permanent exhibits, consider visiting the enchanting butterfly encounter at the Butterfly Rainforest. Enclosed in a 6,400 square foot arboretum, you can see live butterfly releases Monday through Friday at  2 p.m. and Saturday and Sunday at 2 p.m., 3 p.m., and 4 p.m., weather permitting.
The newly revitalized Matheson Museum of History is near downtown. It hosts interesting presentations from regional authors and speakers, and regular admission is free. Plus, tours of the 1867 Matheson House are only $5!
Like most college towns, Gainesville has hundreds of eating options from vegan and vegetarian to Brazilian steakhouses, seafood restaurants, taco stands, food trucks, and a plethora of local, independent choices. If you like the hustle and bustle of crowds, visit during a Gator football game weekend, and enjoy the energy and excitement of a Southern town decked out in orange and blue. (A lot of orange and blue!)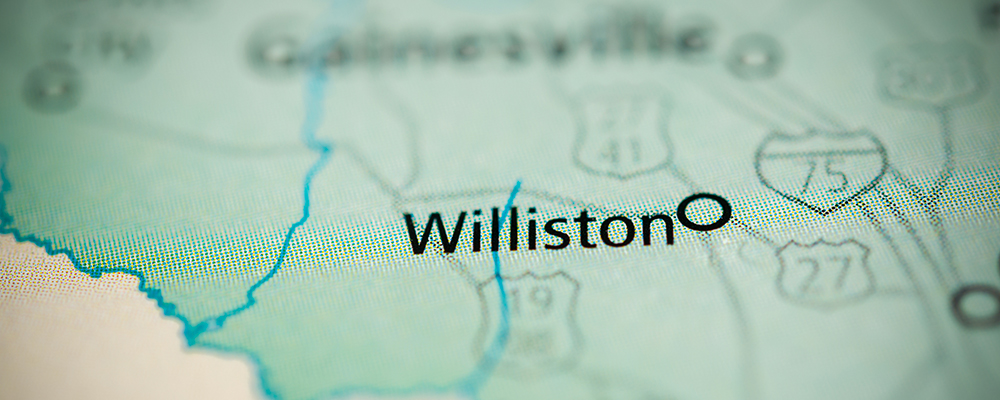 Approximate Drive Time: 30 minutes
Head north on U.S. Highway 27 and you can have a delightful day outdoors. First, take a tour at the amazing Two Tails Ranch, which houses retired and rehabilitated elephants. Yes, we said elephants! Private tours are available Monday to Wednesday, and Friday to Sunday. Two Tails is located just northwest of Willston proper at 18655 NE 81st Street. Please call ahead at 352-528-6585, as reservations are required so that staff can plan for animal care in order to focus on you.
After that, you'll be ready for lunch at the original Ivy House (the sister restaurant is Ivy on the Square in downtown Ocala). They serve gourmet Southern, and it's a delight for the senses. From fried green tomatoes to Southern classics like fried chicken, save room for their delicious desserts! They're at 106 NW Main St near downtown Williston.
Next, check out a unique ecosystem at Cedar Lakes Woods and Garden, a reworked lime quarry that's now a fabulous botanical garden. More than a garden, dozens of species make Cedar Lake their home, from hawks and turtles to herons and gators. Including a rare Florida waterfall, and boardwalks built over the water features, Cedar Lake is a soothing attraction to visit. Picnic baskets and leashed dogs are welcome too!
Approximate Drive Time: 22 Minutes
For a quieter day trip, almost like stepping back in time, consider Micanopy, a truly small town just about 20 minutes up the road. With tree-lined streets draped in Spanish moss, you'll see homes in a variety of architectural styles: classic bungalows, Greek Revivals, farmhouses, and even Victorians. Known as an antiques mecca, there are several antique stores, art galleries, gift shops, and a historical museum.
The main shopping area is on Cholokka Boulevard. Food choices include The Old Florida Café, and The Mosswood Farm Store and Bakehouse which sends tantalizing smells wafting about the sidewalks. For heartier fare, The Yearling, a classic Florida restaurant is a few minutes away, just across Orange Lake off of County Road 325. The Yearling also offers lodging, offering 7 restored cabins along Cross Creek.
Micanopy is just south of the Paynes Prairie Preserve, a wonderful place to take in the sights of wild horses and bison, hike on any of the park's 8 trails, or go camping in their shady campground for some premier fishing and canoeing on Lake Wauberg. Whatever you decide, Micanopy is a charmingly preserved and truly Southern small town!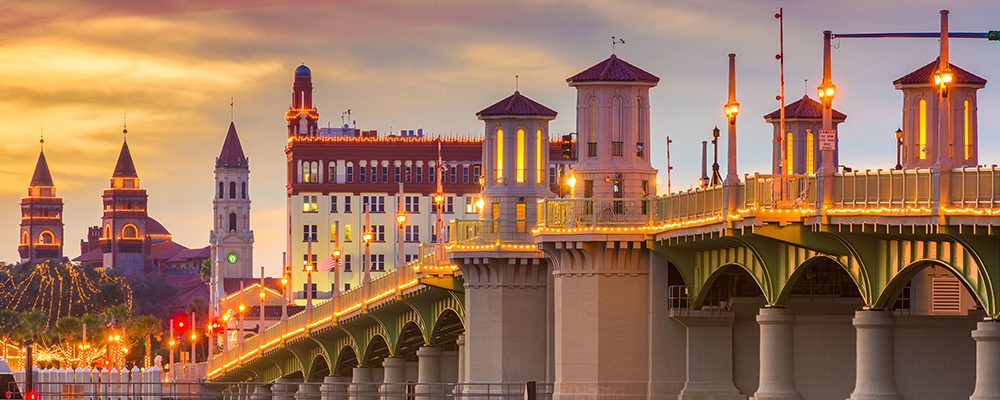 Approximate Drive Time: 1 hour and 30 minutes
St. Augustine is a must-see destination for anyone interested in Florida's colorful history! Also known as the Ancient City, St. Augustine is the location the Spanish first landed here in Florida, and is the oldest continuously occupied city in the United States. Immerse yourself in the rich history of Spanish Florida by visiting the Fountain of Youth (yes, the real one!), or touring the city's Colonial Quarter, which is rich in dining, shopping, and events to experience in a comfortable, historic ambience.
History buffs will find more than enough activities to keep themselves busy here. St. Augustine is home to Flagler College, which was once the luxurious bell epoque Ponce de Leon Hotel, built by the school's namesake Henry Flagler. Named as one of the "Best Regional Colleges in the South" (#2 in 2018 and 2017 according to the U.S. News & World Report.), Historic Tours of the stunning campus run almost daily! Visitors may also be interested in visiting the Nombre de Dios Mission where Pedro Menendez first came ashore 251 years ago, or taking a leisurely tour around the city's major landmarks with Old Town Trolley. Plus, there are various museum options including the Lightner Museum, the St. Augustine Pirate & Treasure Museum, the St. Augustine Lighthouse & Maritime Museum and a plethora of art museums, galleries, and more.
We recommend taking a weekend to explore all this colorful city has to offer: try out a peaceful bed and breakfast, enjoy shopping opportunities on George Street and more, or head down to St. Augustine Beach and Anastasia Island to enjoy some Florida sun.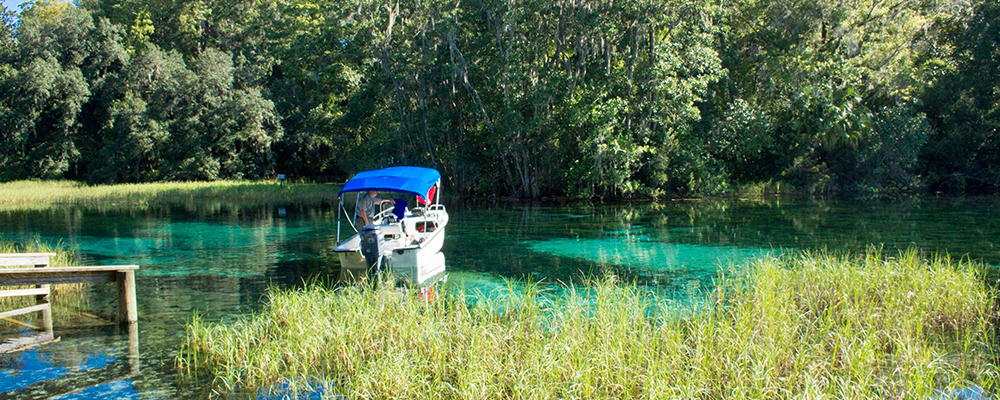 Approximate Drive Time: 1 hour and 30 minutes
Located to the west of Ocala, Dunnellon is a peaceful town perfect for an outdoor adventure. Home of the renowned Rainbow Springs State Park, visitors of the park can enjoy swimming in the crystal-clear, sapphire-blue waters of the spring, which remains a refreshing 70 degrees all year long. Multiple trails are available for those looking to explore the grounds, which includes views of waterfalls, sloping hills, and ornamental gardens. Previously a privately-owned tourist attraction, you can even find remnants of the old exotic animal exhibits and aviary.
If you're looking to stray a bit further from Rainbow Springs, there's plenty of water-based activities available in Dunnellon, due to the presence of not one, but TWO separate rivers that surround the community. The Withlacochee River and the Rainbow River offer the opportunity for phenomenal fishing, including bass. You can also take an air-boat tour of the area courtesy of Captain Bob, or enjoy a relaxing tubing journey down the Rainbow River. Kayaking, paddle-boarding, boating, and snorkeling are also popular activities in this area, and you may even get to see river otters, deer, and all sorts of ducks and wading birds native to the area!
If the water isn't really your style, fear not! There's tons of trails to explore within Dunnellon, for those who enjoy hiking and experiencing animals in their natural habitat. Dunnellon is closely located to the Goethe State Forest, a stunning 48,000 acre area in Levy County. The Goethe is the perfect place for bird watching and seeing some of Florida's more diverse fauna, including the gopher tortoise, the rare red-cockaded woodpecker, and maybe even a bald eagle or two! Equestrians also have the opportunity to enjoy the extensive trail system for some premier trail riding, so long as you have proof of a current, negative Coggins Test. Biking, hiking, picnicking, fishing, and hunting are also allowed here.
---
Looking for more local resources?  Contact an experienced Showcase REALTOR®, or take a look at our collection of carefully crafted blogs dedicated to our love of Ocala, Real Estate, and providing our customers with the best possible services.