Unless you're in a major metropolitan city like Los Angeles, Washington DC, or New York, the notion of heading to the airport for a lunch date might sound a little — well, weird. Or maybe even slightly crazy. Airport food has an almost universal reputation for overpriced and usually subpar fare – at least, if you aren't in the First Class lounge, anyway. And if you're in the First Class Lounge, you aren't dipping into the ten-dollar sadness of a smushed and rubbery chicken sandwich.
We're not judging.
The Tailwinds restaurant had been the staple at Ocala International Airport for years, but it closed down a couple of years ago. This left not only a physical void in the decamped space, but a metaphorical one in terms of sustenance. While there are a couple of really nice vending machines in the terminal, a bag of cheese puffs and fruit cup don't really convey the feeling of relaxation and comfort the airport wanted to create.
"We were renovating this place, and we wanted to have an amazing first and last impression when you come into the terminal that got people excited about being here and doing business in Ocala," explains Airport Director Matt Grow.

"We were renovating this place, and we wanted to have an amazing first and last impression when you come into the terminal that got people excited about being here and doing business in Ocala."
—Matt Grow, Airport Director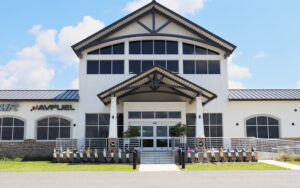 So he searched around for someone new to take on the project and had the experience to handle it.
That's when Chris Wilson and Rondo Fernandez popped onto the radar, and Elevation 89 was — sorry, we have to do this — cleared for takeoff.
Ocala International Airport is a relatively large municipal facility — larger than most general aviation terminals and offices. Originally built in 1920 on SR 20, it was moved to its current location on SW 60th Ave in the 1960s. It has since evolved and expanded with the increases in industry, population, and technology developments. Shelltair, the resident fixed-base operation (FBO), handles charter and private flights, and flight training is also available at the facility. Fifty tie-downs and over 100 enclosed aircraft parking spaces offer security and safety for owners, and the imposing control tower built in 2009 gives the facility an edge tracking flights and keeping pilots and passengers safe.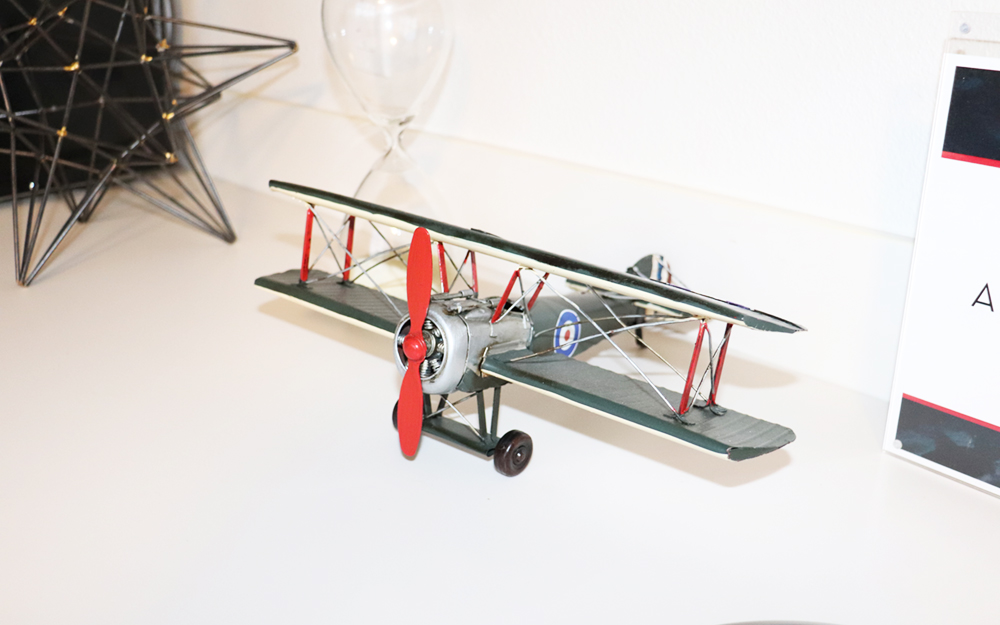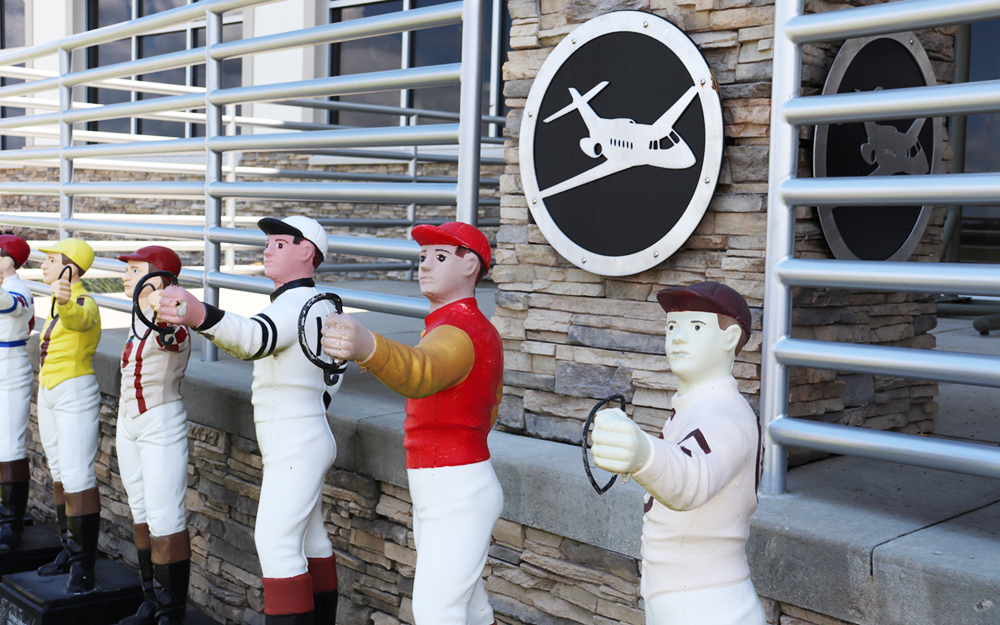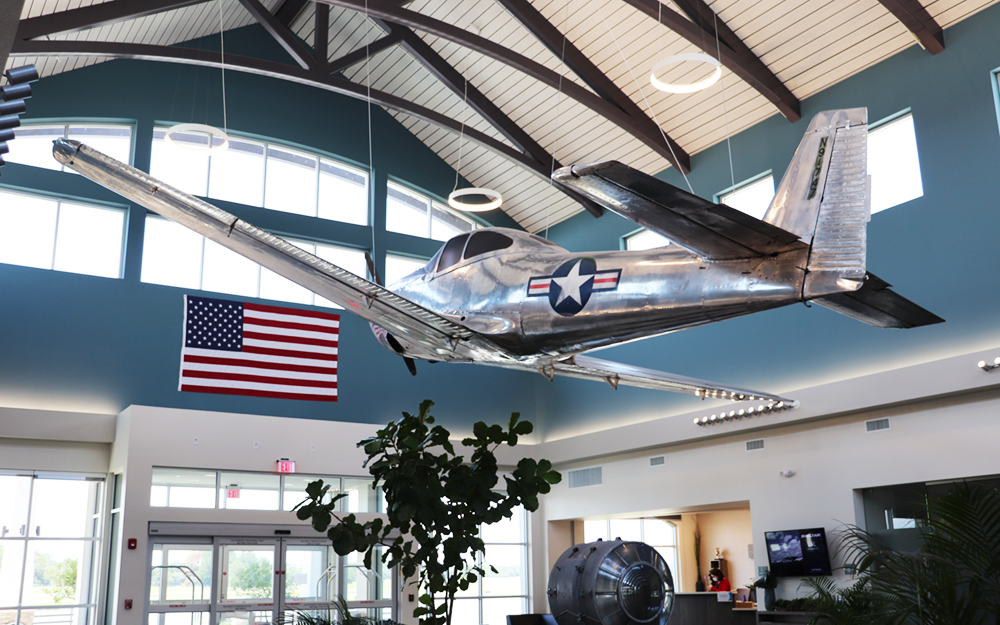 It's not quite posh, exactly, but it's an elegant, modern, welcoming space you feel comfortable hanging out in, rather than the usual waiting room wasteland you want to flee from at the first opportunity. Rental car agencies occupy one wing of the building off of the main terminal, while airport administration offices, restrooms, and a really nice pilot's lounge with snacks, beds, television, and shower occupy the other. Not only is it functional, it's an oasis for people who are on the move, flying several times a week without the comforts of home. It's clear the airport management and City have put a lot of time and effort into the design.
"I have great partners, and we've always loved the airport area and the growth that's coming out of that side of town."
—Rondo Fernandez, Elevation 89 Development Partner 
"We're getting great reactions; people really love it," Matt enthuses. Although OIA doesn't currently have commercial airline service, he says it's fully equipped to do that.
In keeping with the objective of providing comfortable elegance alongside essential functionality, he was keen to have an actual, real restaurant in the main terminal — not just a snack stop or a quick food joint, but a place for people to come and eat with guests and friends. He wanted a showplace that matched the new renovations, run by restaurant people that would stay the course and be available not only to pilots and passengers, but the general public as well.
Wilson's specialty is buying old buildings and rehabilitating them — particularly restaurant facilities. He has a penchant for transforming tiny spaces into full-service kitchens, and takes a lot of pride in redesigning even the most unlikely space for maximum utility.
"We've turned closets into kitchens." He says, grinning. "I'm not even kidding."
Chris is the design/build half of the partnership, while Rondo is the food/beverage half. An Ocala resident since 1989, he's the owner and creator of Mojo's Grille — a local chain with four locations in Marion County and a popular, if not legendary favorite for authentic Cuban cuisine and a boisterous testament to Fernandez' ability to run a successful restaurant. He's quick to emphasize that Elevation 89 is not a Mojo's enterprise; it will stand on its own, with its own unique identity. But it helps that he has a solid reputation in the business and the charisma to match.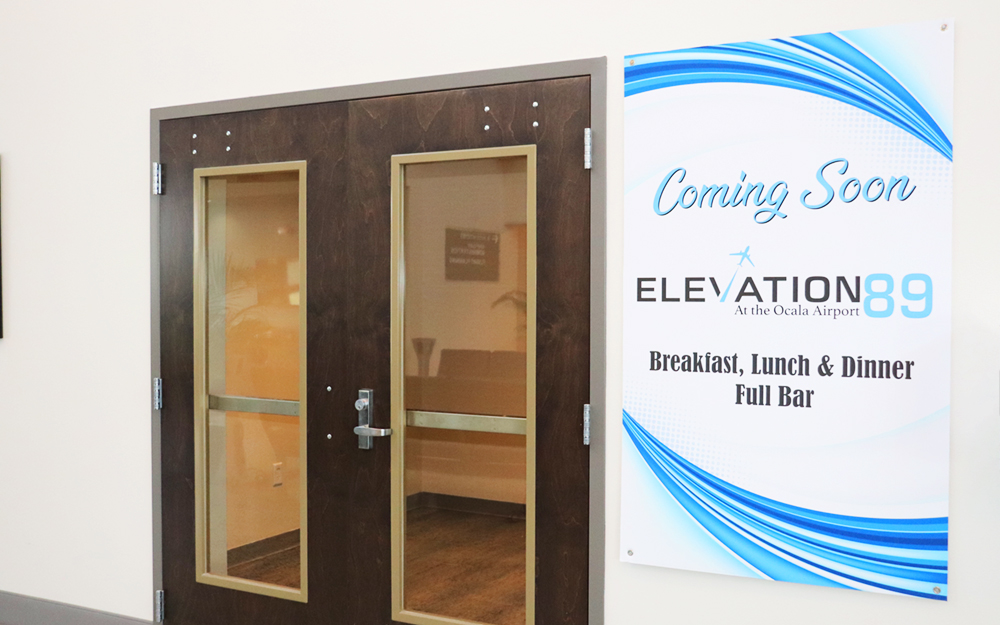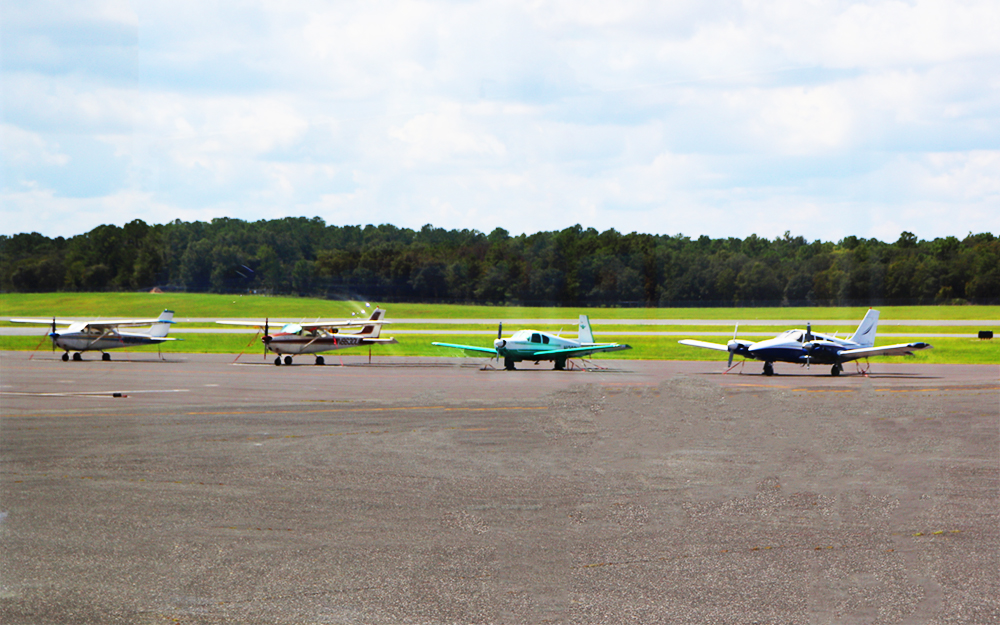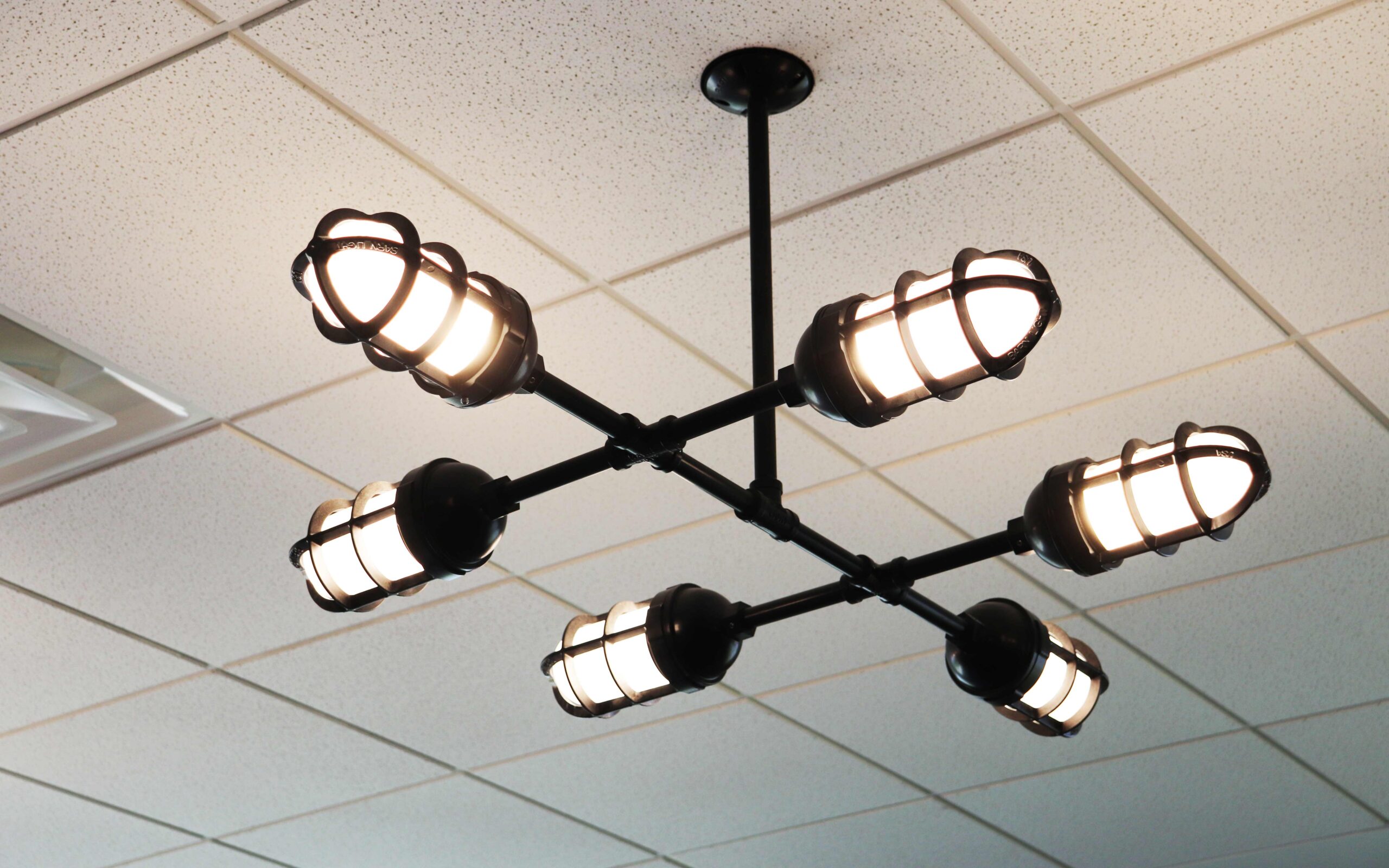 "Rondo's very dynamic," Wilson says. They've been business partners for 20 years, and each of them brings something essential and distinctive to the projects they work on together. "I'm more in the background; more accounting and business. He's a great front-of-house guy. It's amazing what he and Mojo's have done for the community here — feeding the homeless, doing the rock program at the schools — they do a ton of stuff."
The name came to them in a flash of inspiration; it's the airport's actual elevation call signal — the facility is located 89 feet above sea level — and also reflected the kind of mood they wanted to deliver; something fun and convivial that left customers cheered and stimulated.
The dining room is one large, expansive room with an entire wall of windows looking out on the tarmac. A meeting room next door can be partitioned for more space; all told, 152 people can be comfortably accommodated either in the dining room or at the bar, which also runs nearly the entire length of the room. The kitchen is small, but this is where Chris' expertise comes in, cleverly positioning and streamlining the equipment for a chef, sous chef, expeditor, and servers.
"It has a good flow," he nods, pointing out the grille, oven, and walk-in freezer. "It's efficient and makes the most use of the space."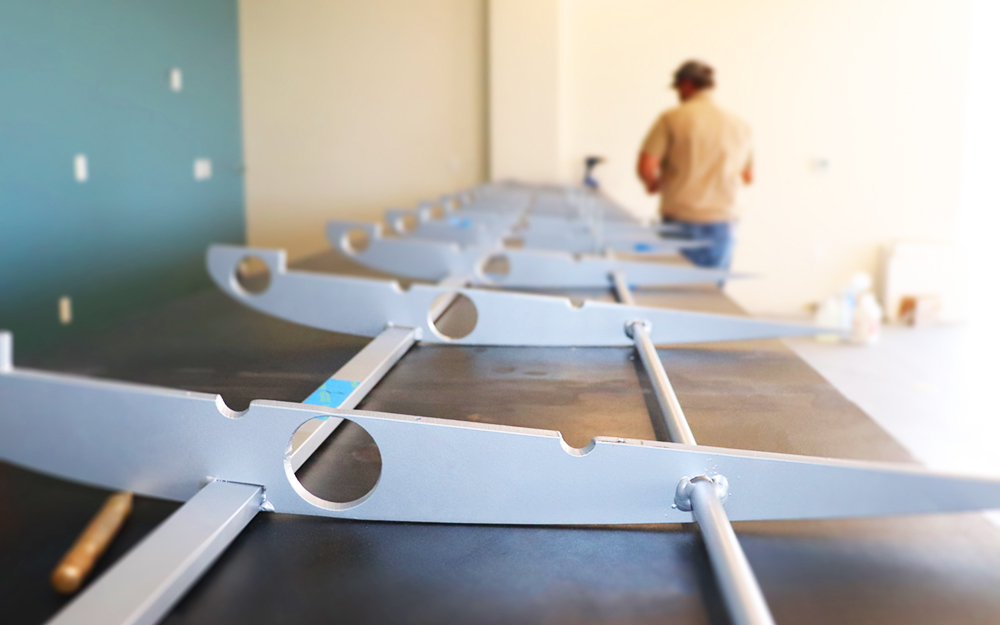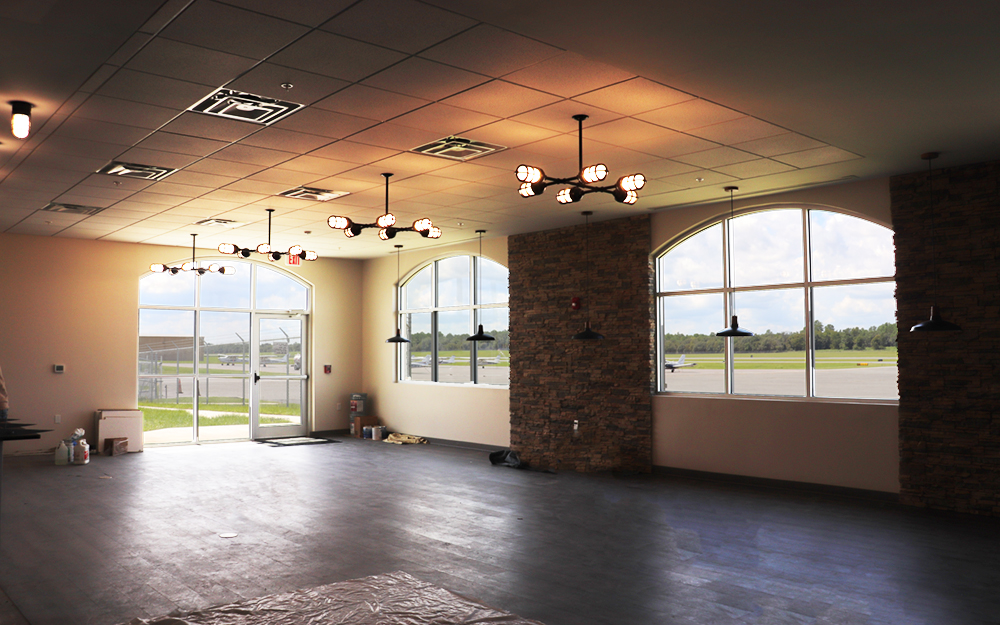 Once Wilson completes construction, that's when Fernandez unleashes Operations Manager Jeremy Zajac, and Executive Chef Jeremiah Goodrich on the place.
They've been busily creating and planning the exclusive Elevation 89 menu for months, wanting to strike a balance between affordability and gastronomic joy. 
Zajac, Goodrich and the culinary team have been invaluable juggernauts of culinary artistry, brainstorming unique dishes, food combinations,and attention to design details that will make Elevation 89 stand out with distinctive flair.
"They've been busting their butts," Fernandez is quick to heap praise on the team on the ground. "They're the real force behind this, and they're just incredible at it. My job is to give them as much support and feedback as I can, and help them get from idea to plate."
Breakfast and lunch, plus catering and box meals for flights will be available, and the innovative "Flight Plan Menu" features seasonal dinner specialties Fernandez plans to change up each quarter for variety.
The "Sunday Fly-In" brunch will have a full buffet with omelet and waffle stations from 8am-1pm (we're particularly keen to try the Mimosas).
Officially they're having their Grand Opening on October 21, with a ribbon cutting and Chamber After Hours, plus a charity benefit for Kimberley's Center — a "big shindig", Fernandez says. He's excited to get the doors open and start cooking.
"I have great partners, and we've always loved the airport area and the growth that's coming out of that side of town," he says, praising the OIA staff and administration for being equally as enthusiastic and invested in making Elevation 89 a reality. "They've just been phenomenal."
Elevation 89 Grand Opening:
October 21 5pm – 7pm
Chamber After Hours Ribbon Cutting
Charity benefit for Kimberley's Center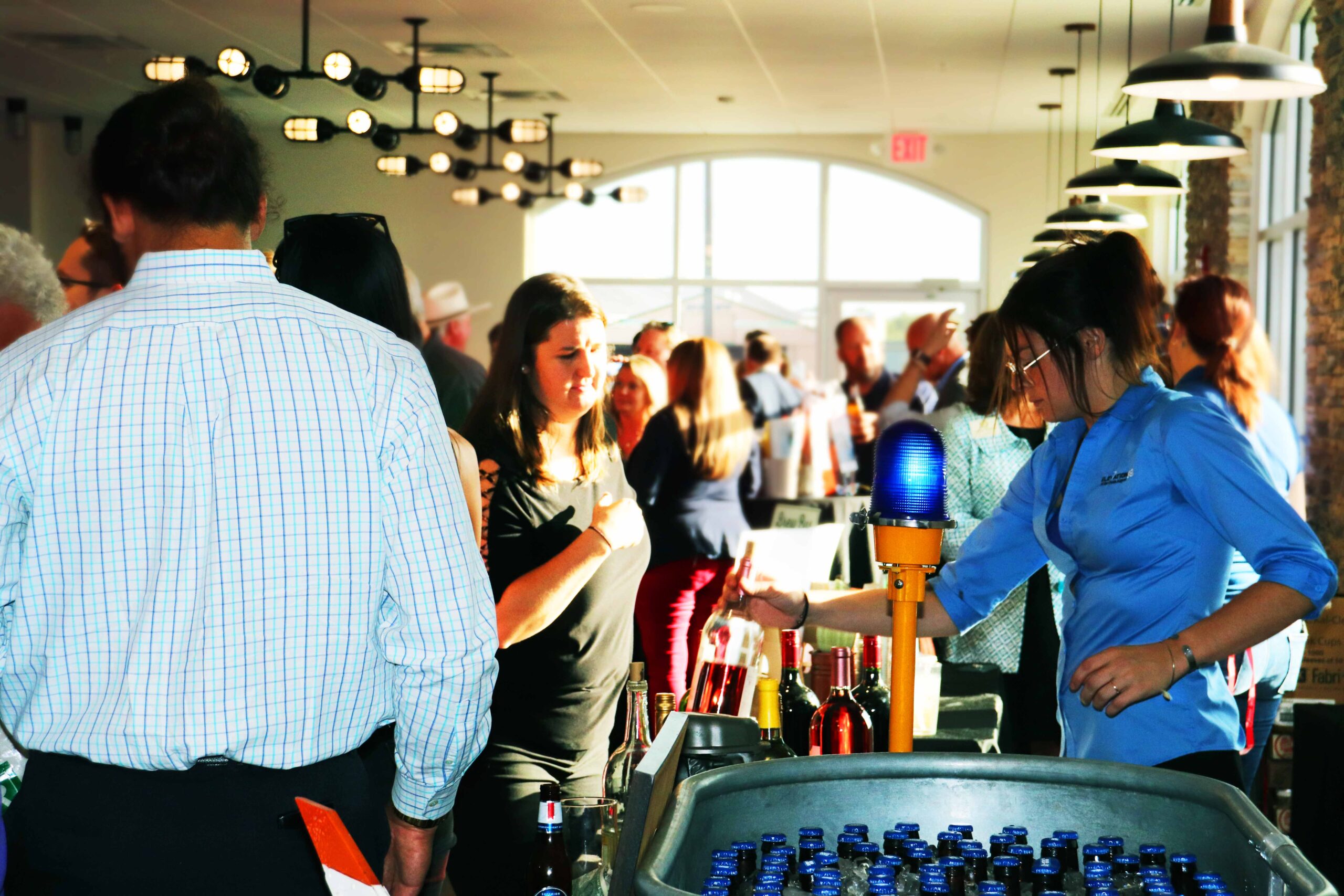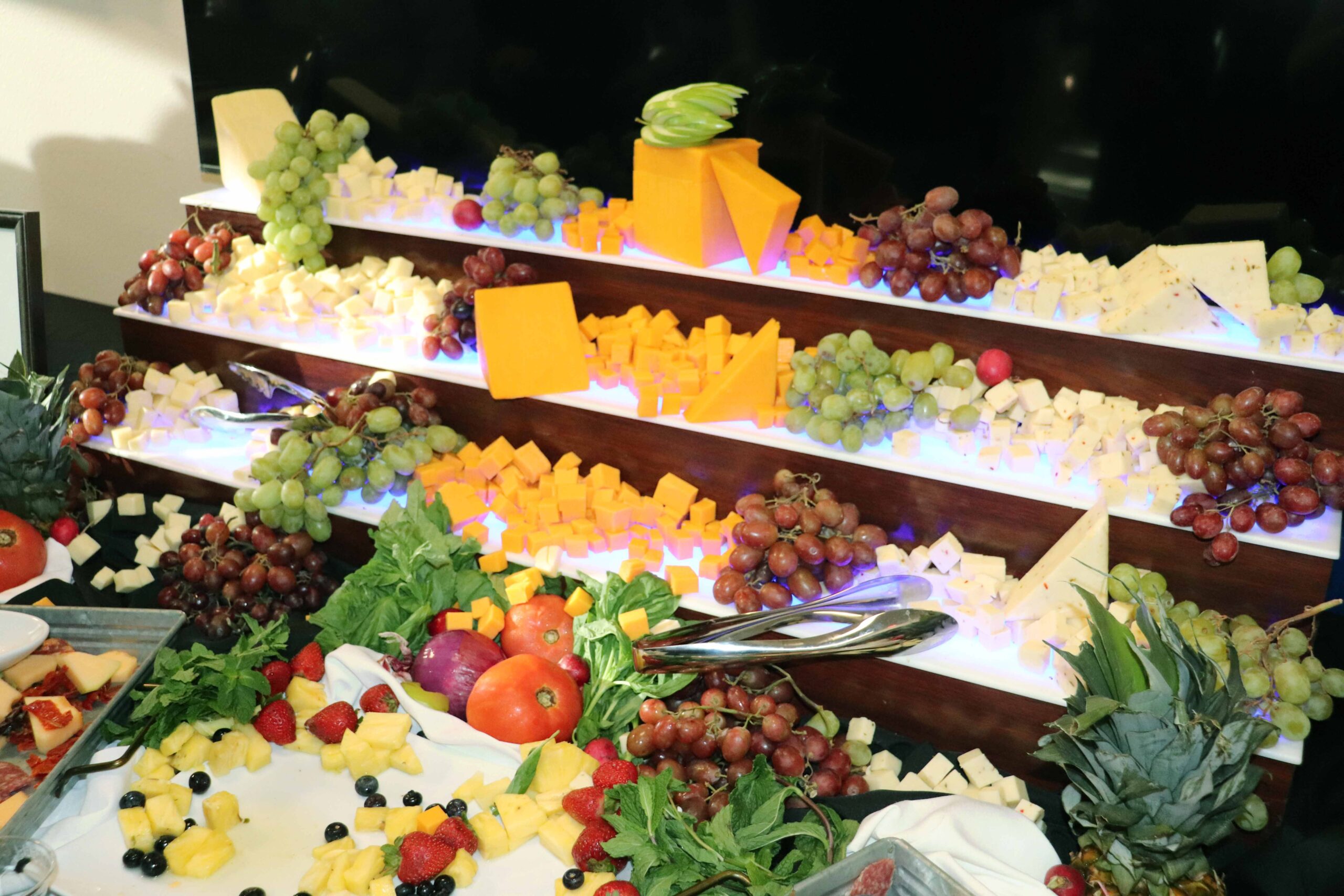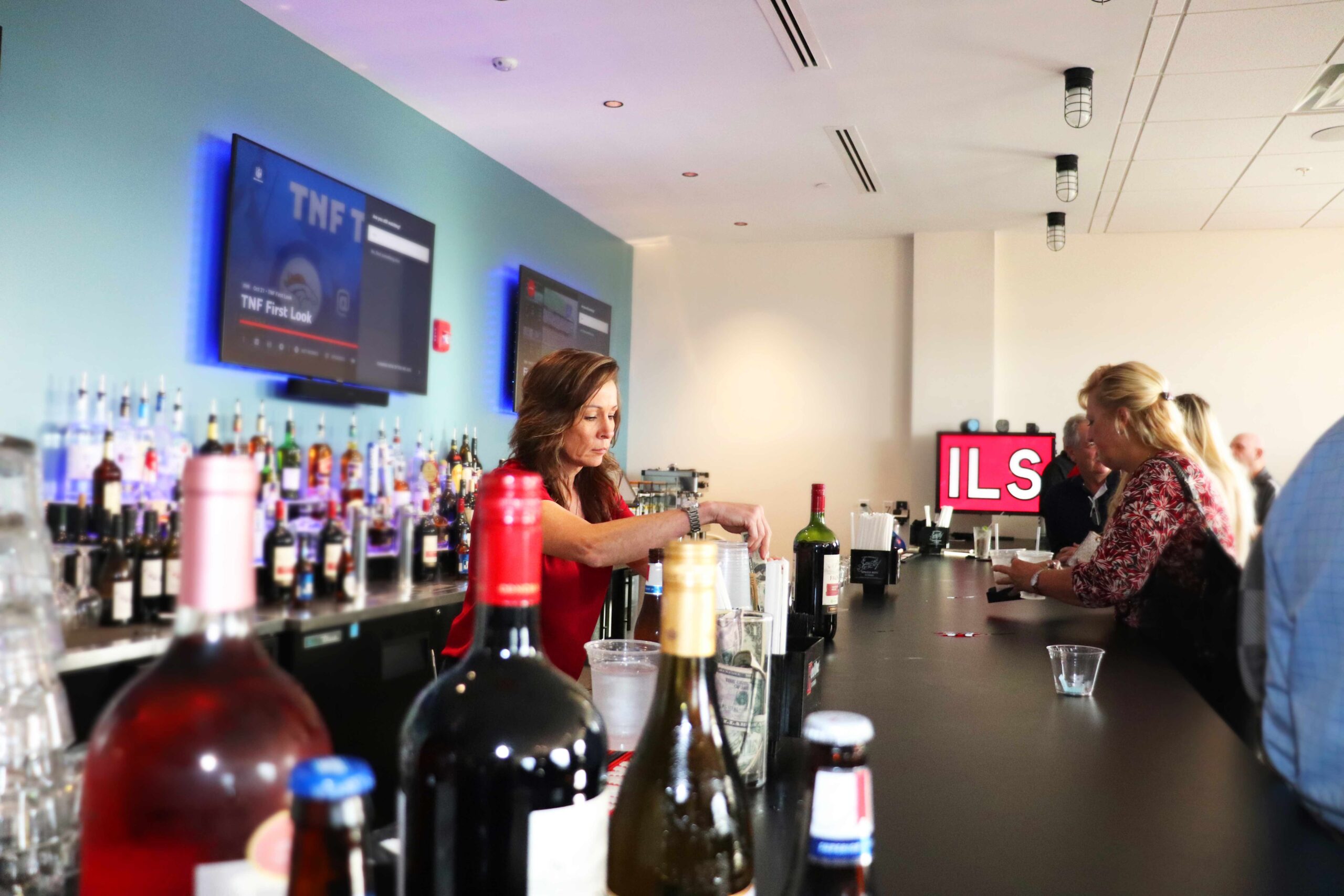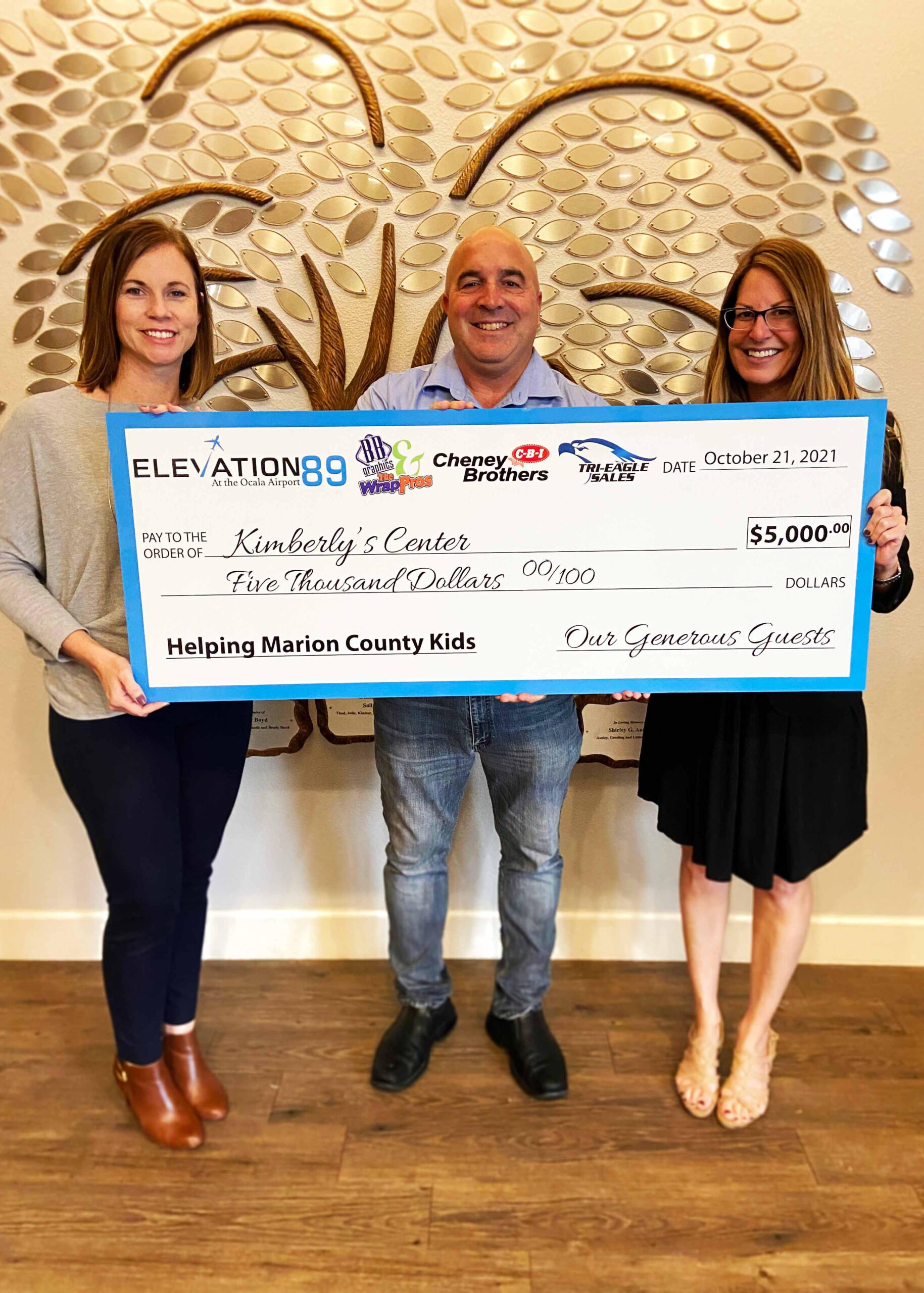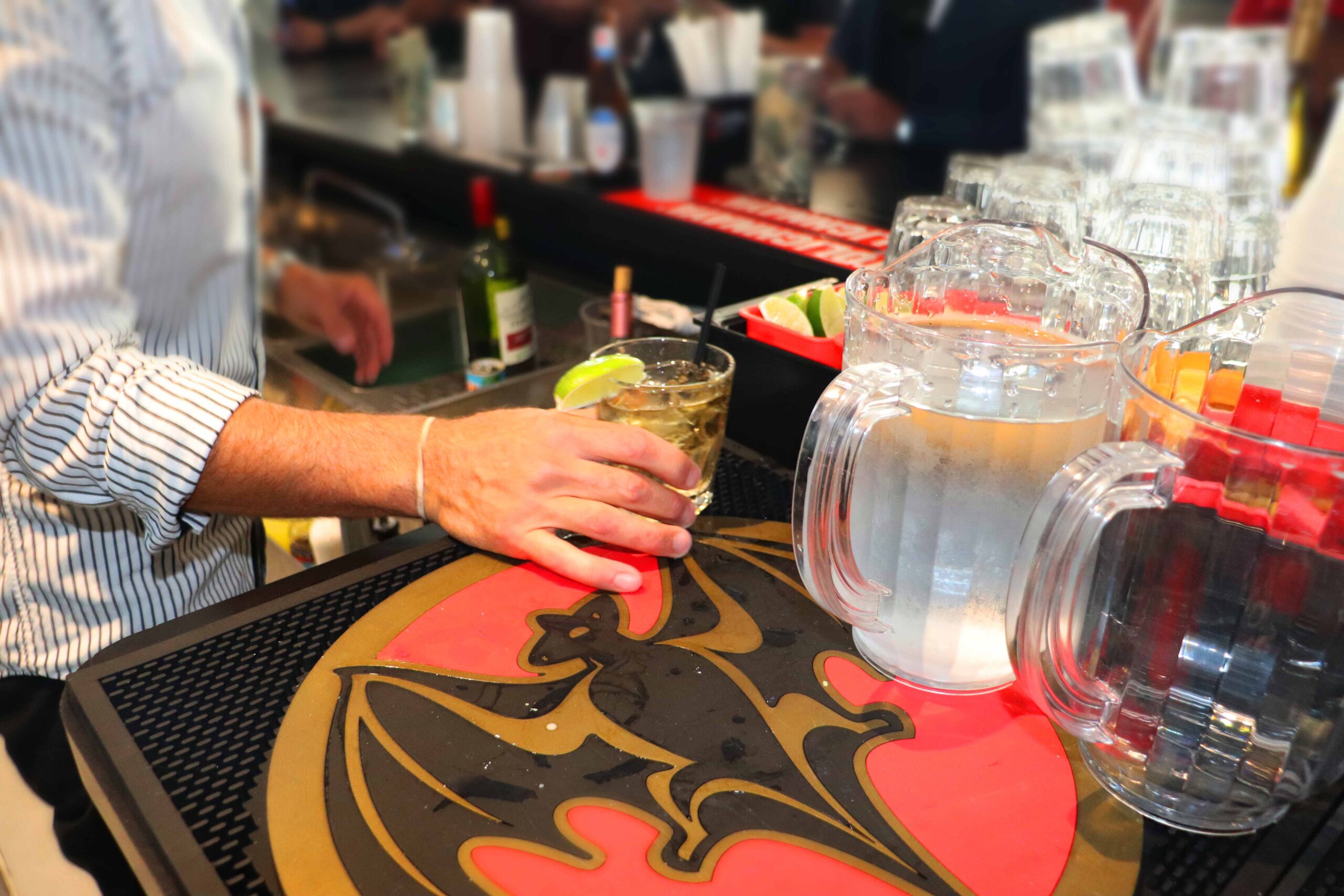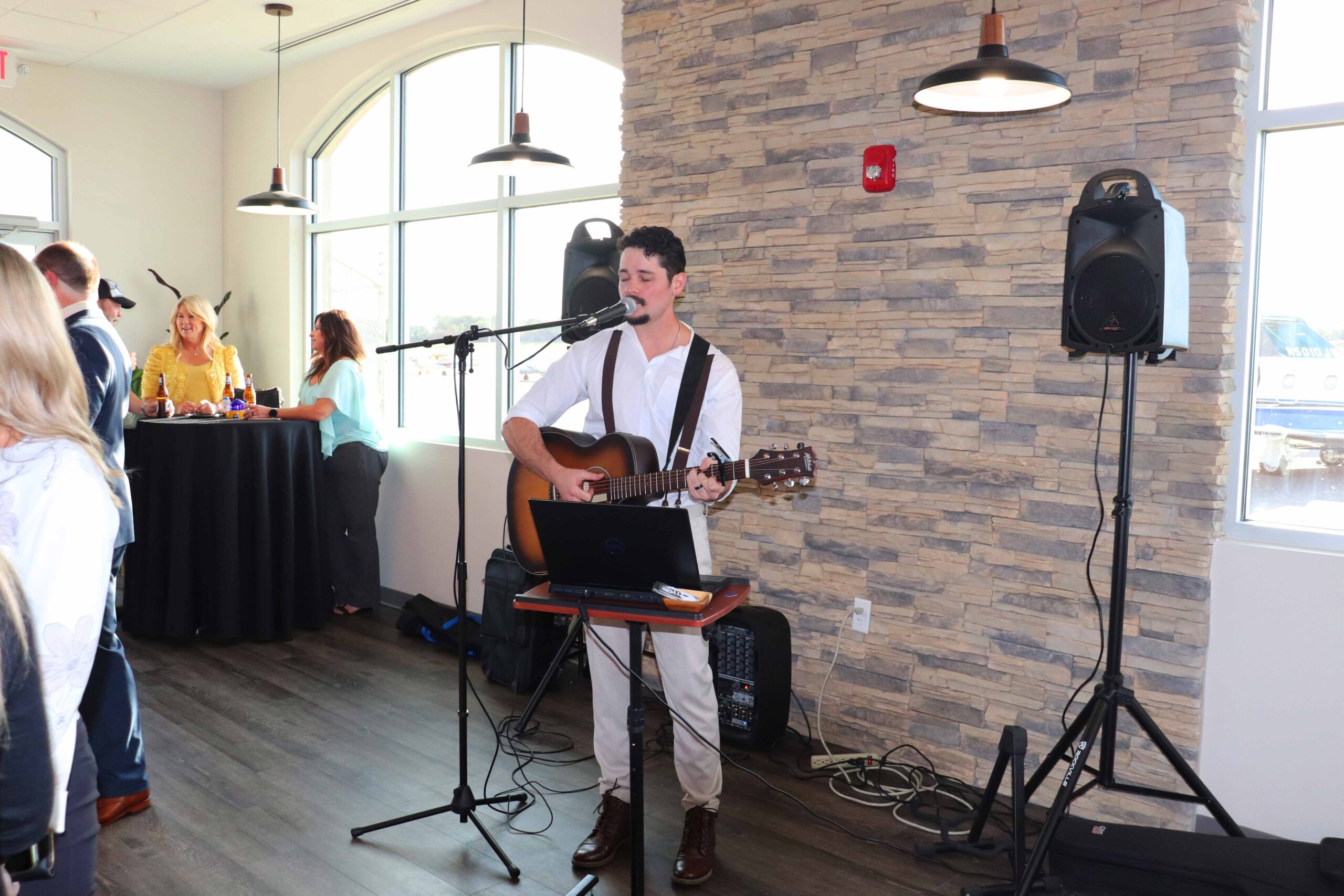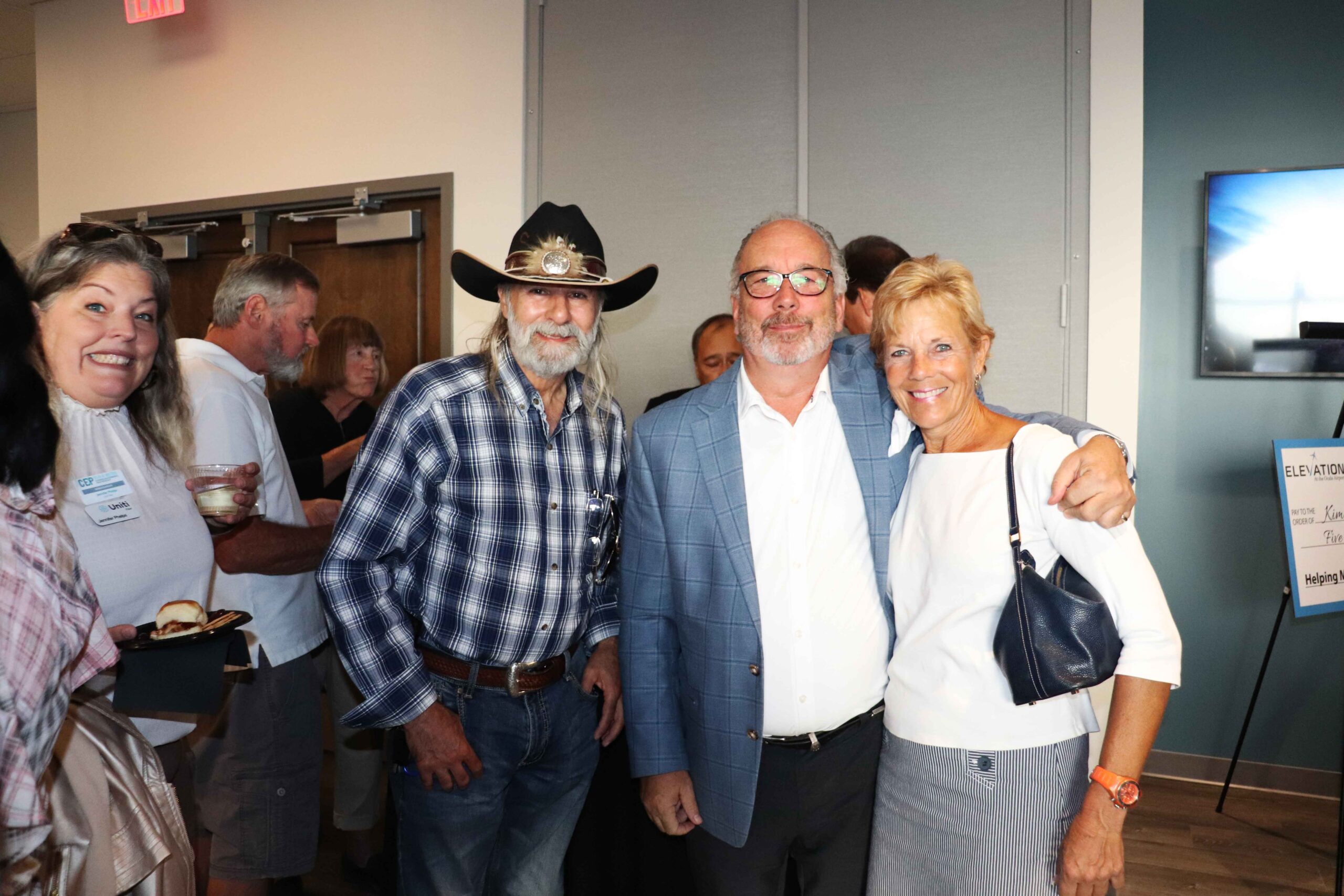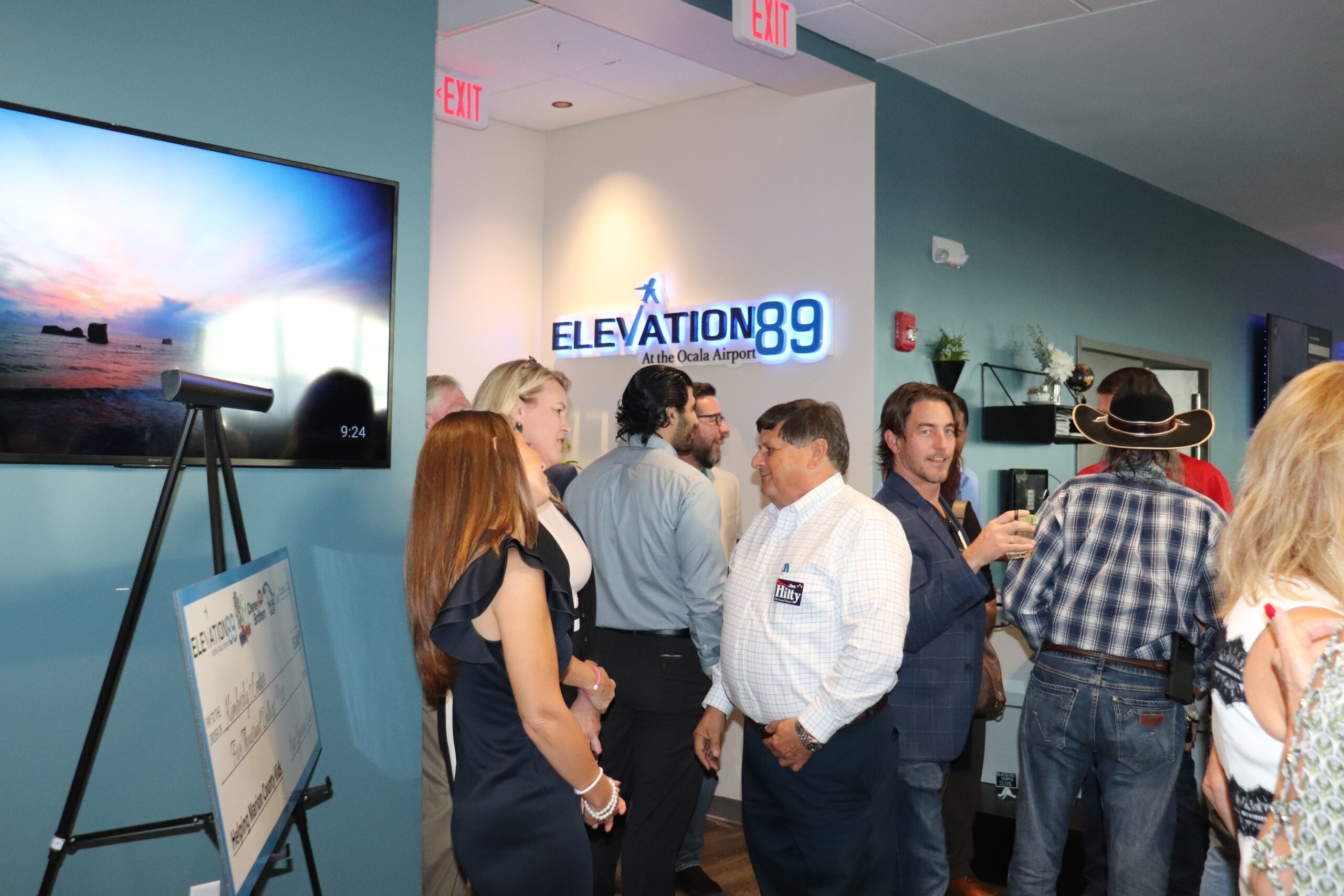 Photos from the Elevation 89 Grand Opening in Ocala Florida.

Have more questions about Ocala and more of Central Florida? Take a look at our Discover Ocala blog category for a look at local events, neighborhoods, residents, and more!