When Showcase owner Valerie Dailey was in office at the Ocala Marion County Association of REALTORs®, she penned this article on civil rights in action within the real estate industry to appear in the Ocala Star Banner. To celebrate and honor Martin Luther King, Jr. Day, we want to remind our friends, neighbors, and clients where we stand on the Fair Housing Act and civil rights within our industry.
—
On Martin Luther King, Jr. Day, we re-affirm the values of equality, diversity, and tolerance that make this country great. We celebrate justice and the memory of all people who have striven for freedom and equality, especially those who participated in the historic Civil Rights Movement. Martin Luther King, Jr. Day is also a day to reflect on the monumental accomplishments of that Movement, accomplishments that altered the fabric of American society forever. Arguably the greatest feat of the Civil Rights Movement was the passage of the Civil Rights Act of 1968 that outlawed discrimination based on race, color, religion, sex, or national origin—but what many people don't know is that the Civil Rights Act is composed of several enforcement mechanisms that apply to almost every conceivable aspect of public life. One of these, the Fair Housing Act, is directed at the real estate industry.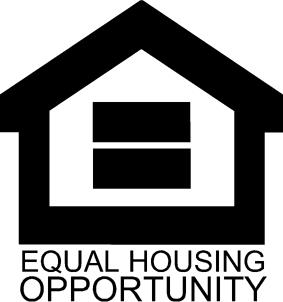 The Fair Housing Act in Title VIII of the overarching Civil Rights Act outlaws the refusal to sell or rent a dwelling to any person because of race, color, religion, familial status, or national origin. This means that when you rent or buy a home or apartment, you can expect that you will experience no discriminatory limitations placed on communities or locations available to you, no prejudiced hikes in pricing, no unreasonable rules and regulations, and so on. All REALTORS®, sellers, and property managers are bound by the Federal Housing Act, and can be severely prosecuted if they fail in any way to comply.
REALTORS® in particular take the Fair Housing Act very seriously in order to serve their customers to the best of their ability, and there are numerous education opportunities available to realtors to ensure understanding of and compliance with the Act. The National Association of Realtors strongly supports the Fair Housing Initiatives Program which provides funding to public and private entities for the elimination of discriminatory housing practices. Funding from the FHIP provides quality education for realtors on fair housing practices, ensuring that all people seeking to buy or rent can do so with confidence.
As REALTORS®, we're proud to take this opportunity to reflect on our shared values of equality, and celebrate the deep positive impact the Civil Rights Act has had on our institutions. We will always be committed to providing fair and equal housing to our diverse and valued family of customers.
Valerie Dailey 
Broker Owner
Showcase Properties of Central Florida