A legend in American architecture, Frank Lloyd Wright once wrote "The fireplace? The heart of the home itself." According to a report by the National Association of Home Builders, 60% of new homes have at least one fireplace, compared with the 36% of homes built in the early 1970's. Whether you choose to use it to dispel the cold, set a mood, or just use it as an accent to a room, the fireplace still endures as a sought-after fixture in today's homes.
Ready to curl up in front of a crackling fire?
We can help find the perfect fireplace for you.
While Central Florida isn't exactly known for freezing cold winters or an abundance of snow, we do in fact experience an extended period of cooler weather that has residents donning additional layers, getting comfortable under blankets, and turning on the 'heat' setting in their homes. The possible benefits of having access to a fireplace, however, are not just limited to the cooler months:
• Cozy fires – Whether you own a gas fireplace or a wood burning one, there's nothing quite as cozy as relaxing near a crackling fire. Put your feet up, open up a good book, and enjoy! Plus, if you're looking to dial-up the romance, a fireplace is the perfect accent to any romantic dinner, drinks for two, or soft ambient lighting for a movie night.
• Warmth when the electricity is out– For those who rely on electric heating in the cooler months, a fireplace is a wonderful back-up option if the electricity happens to go out!
• Fire for cooking– Especially here in Florida, where we are often prone to Hurricane-related power-outages, having a fireplace in the home could be the difference between a cold or warm meal in a pinch. While not all fireplaces are made equal when it comes to cooking, an open-hearth fireplace can still offer you the chance to roast marshmallows or hotdogs.
• Eco-Friendly Heating – Wood burning fireplaces can produce plenty of heat to warm the home in the cooler months, meaning you can reduce your use of electric or gas-fueled heating. This helps to reduce energy costs during the cooler months, and ultimately gives you more flexibility in making decisions about how your heat your home.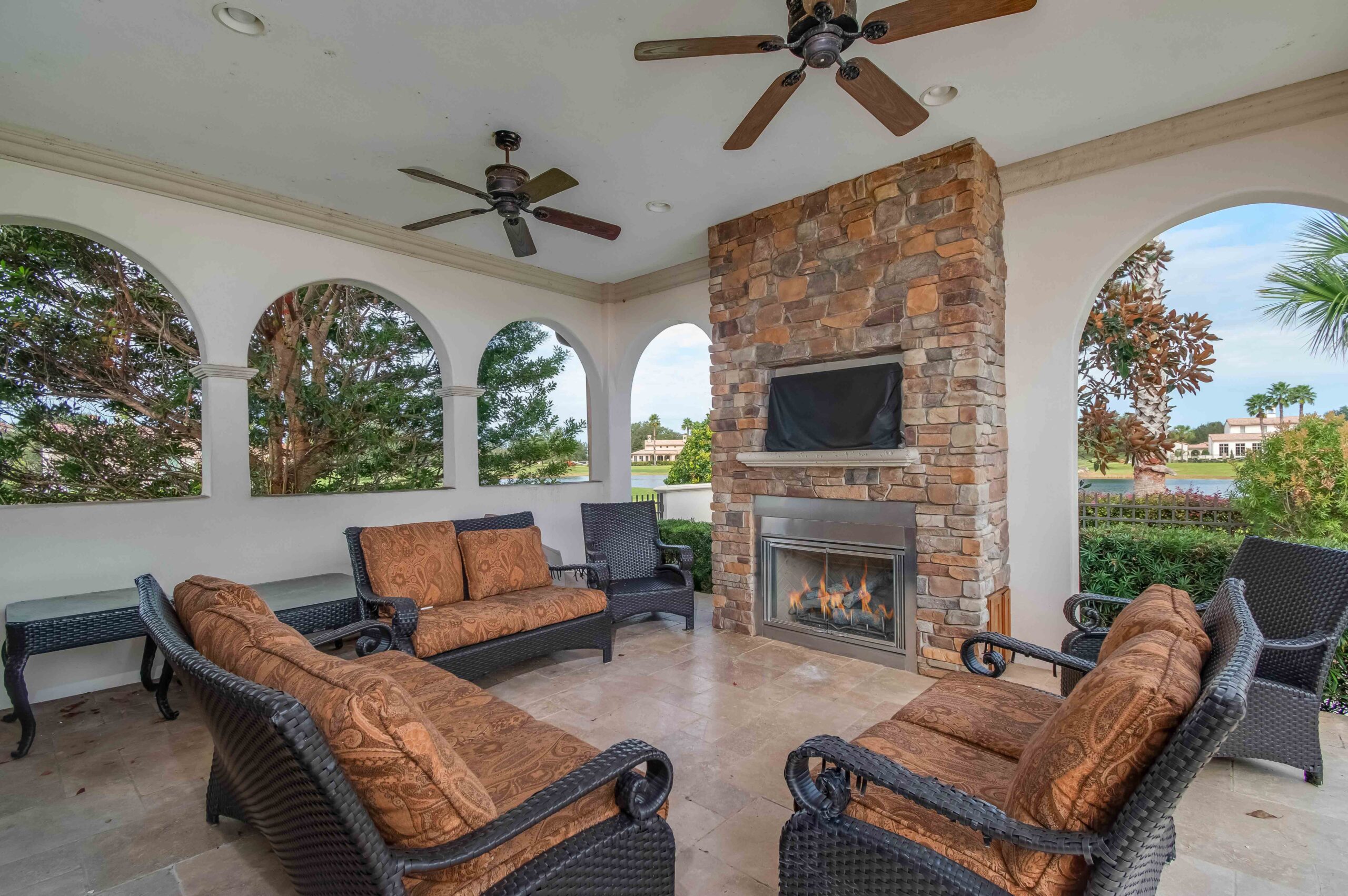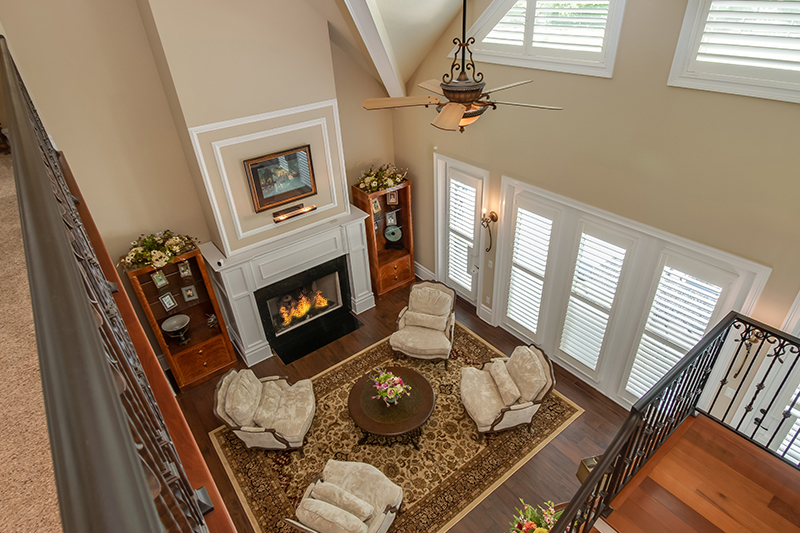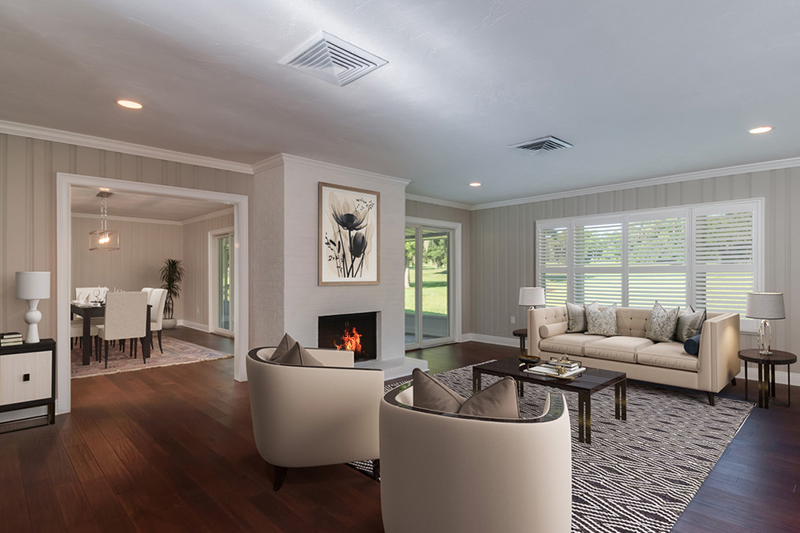 If the perfect fireplace is on your must-have list, we have plenty of options currently on the market. You can browse our luxurious listings that feature fireplaces below! Not finding what you're looking for? Contact one of our expert REALTORS® to help you find the perfect home, farm, or land that you have in mind!
18899 SW 77th Place Road, Dunnellon, FL 34432
Located on scenic Highway 40 in Dunnellon, outside of Ocala, this 190+ acre property offers potential. At the middle of the acreage rests the property's stunning 3-bedroom, 2.5-bath ranch-style home. The home features high 12' ceilings, crown molding, and ceramic wood-look tile throughout. The main living area is spacious, with built-in bookshelves and a floor-to-ceiling brick fireplace. The gourmet kitchen has custom wood glass-front cabinets, ample counter space, stainless appliances, center island, and breakfast bar. The master suite has a private en-suite with glass-door shower, garden tub, and dual vanities. The home includes a private home office and a game room. A stunning covered patio with ceramic tile flooring, and wood-paneled ceilings features an inviting wood-burning fireplace. This land has ample deer, turkey and other wildlife for sport hunting or watching, and is a licensed hunting preserve and quail plantation. A large equipment barn rests on the property with ample space for toys, tractors and more.
Browse Our Listings with Fireplaces
Looking for help finding the perfect Central Florida log cabin home for you? Contact an experienced luxury REALTOR® to learn more about log cabin homes and other types of specialty homes and luxury real estate in Ocala.
Log cabins not really your style? Take a look at our neighborhood spotlights and find the perfect Marion County neighborhood for you!