Stay Up-to-Date on This Year's Contest!
As one of this year's sponsors, we're excited for this year's HITS Ocala Winter Circuit and what we're expecting to be an exceptional three months of world-class hunter/jumper competitions! The city of Ocala has been privileged to host this renowned horse show featuring the biggest names in equestrian sport since 2002, a relationship that continues to grow today.
Every year, HITS hosts 12 weeks of USEF-Rated Hunter / Jumper competitions starting in December and ending in March, showcasing the talents of riders and equine athletes alike. HITS continues to attract world-class talent to the Ocala / Marion County area, a competition that culminates in the HITS $1 Million Grand Prix Finale at the end of March. For more information on this year's season, schedule, or prize list, check out the website here!

Introducing: The 2021 HITS Best Barn Area Contest
Is your HITS barn area the place to party? Does it look straight out of an HGTV photoshoot? Showcase Properties of Central Florida is proud to present the Best Barn Area Contest throughout the 2021 HITS Ocala Winter Circuit. Participants will have the opportunity to plan, decorate, and maintain their barn area in a variety of  themed categories, with final winners receiving plenty of prizes!
Our hand-selected group of Showcase judges will be on the ground each Thursday throughout the season to check on the progress of barn planning and decor, as well as answer any questions! Prizes include custom tack boxes for each category. Final judging will take place on Saturday, March 13th, 2021 and awards will be distributed on Sunday, March 14th, 2021. The contest includes six different awarded categories, which include:
• Best Landscaping – Do you have an especially green thumb and an eye for artistic flair? This category focuses on how contestants customize their space with plants, ornamental elements, and put together an overall theme.
• Most Functional / Business-like – If your preference is to keep everything as functional and professional as possible, this category focuses on barns that put their professional and business sides in the fore-front!
• Best Construction Design – If working with your hands and solving problems is second-nature, this category focuses on those barns that feature special constructions and hand-crafted elements that really set themselves apart.
• Most Curb Appeal – Does your barn prompt a double-take to passers-by? This category focuses on the wow-factor of the first impression, and the overall inviting and welcoming feel from a distance.
• Best Fun or Party Place – If your barn choices screams 'come and stay awhile,' this category is for you! Fun and inviting, barns who set themselves apart as a gathering spot will do well here.
• Judge's Choice – For those whose barns may not be top in their individual categories, don't fear– There's still a chance to win! The judge's choice category is for the barn that manages to catch the judge's attention and stands out from the crowd.
If you have any questions about the contest, prizes, or anything in between, please feel free to contact our agent and experienced Judge, Tina Halsteter at Tina@ShowcaseOcala.com! We can't wait to see how everyone's barn turns out at the end of the season!
Announcing: The 2021 Best Barn Area Winners!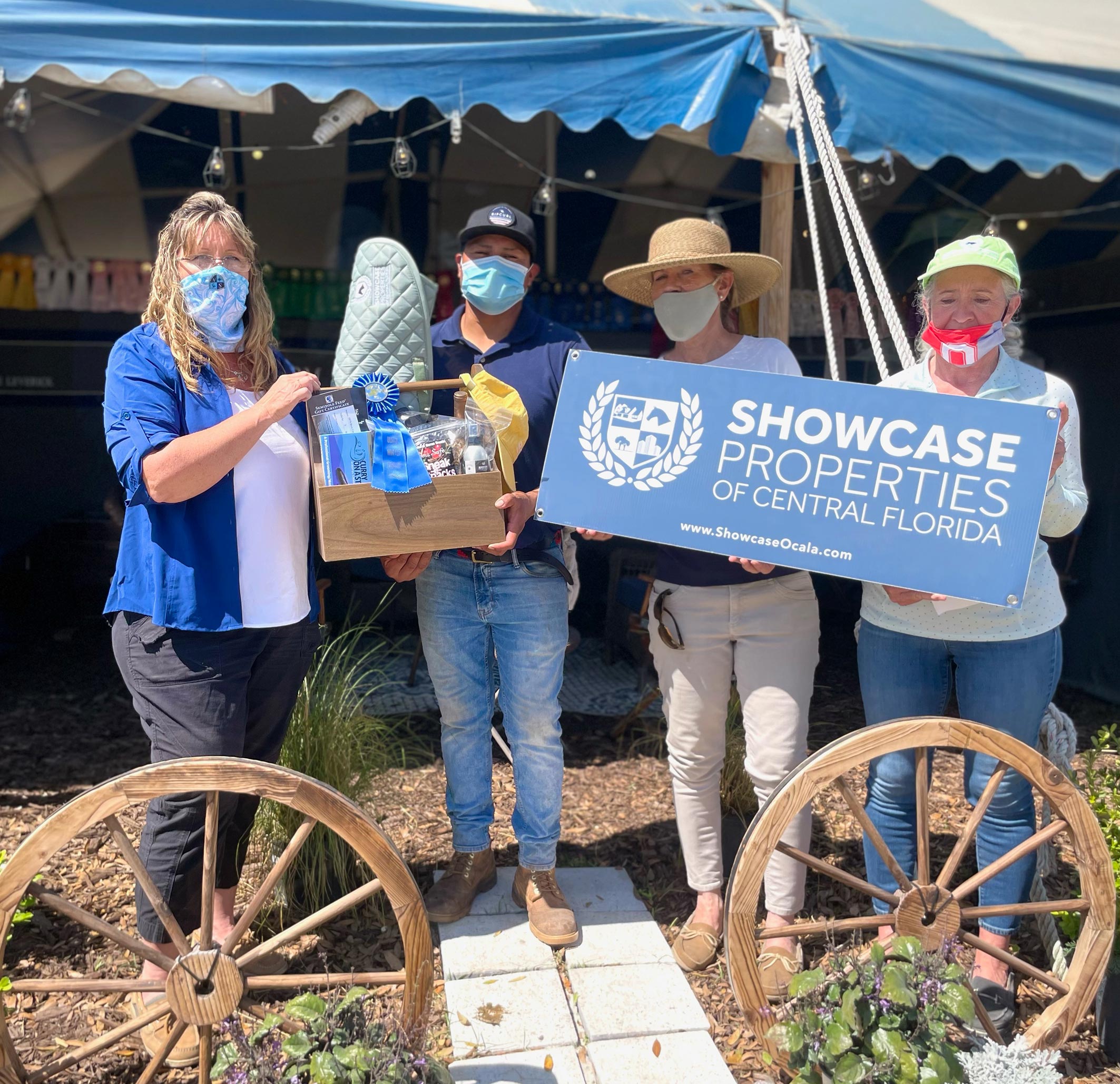 Best Landscaping:
Millennium Farm & Seoul Creek Farm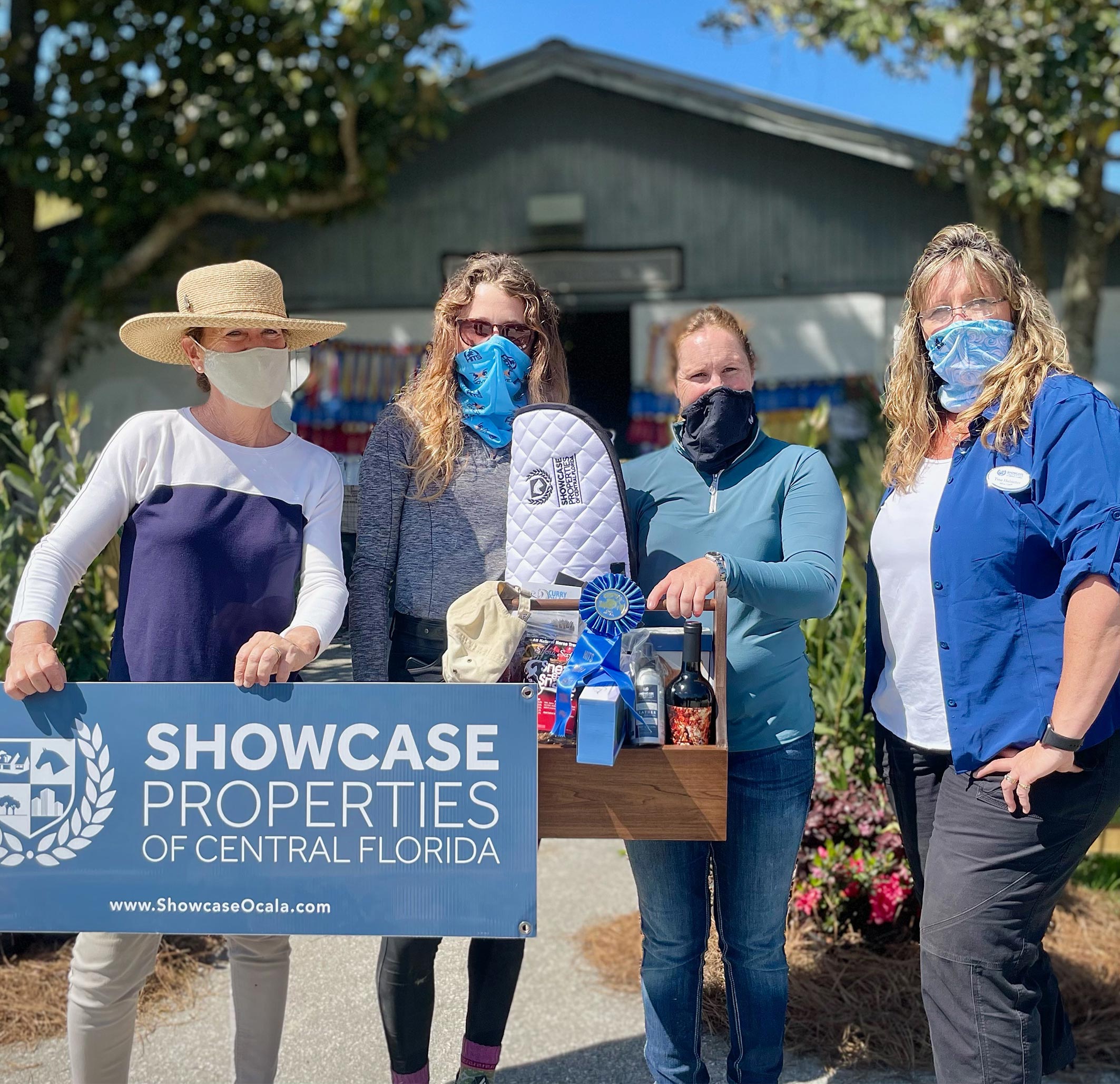 Most Functional / Business-like:
Fox Flower Farm LLC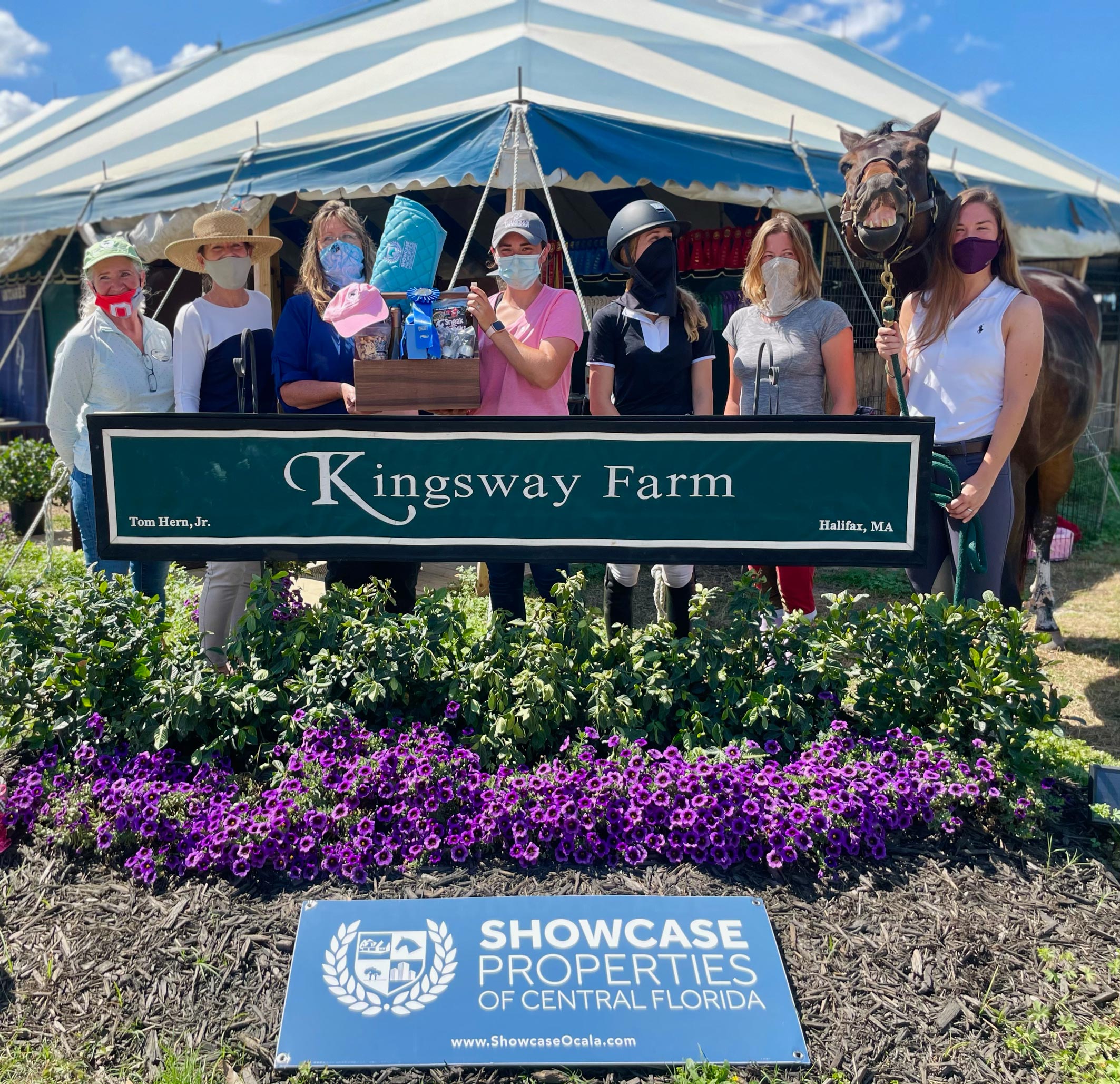 Best Construction Design:
Kingsway Farm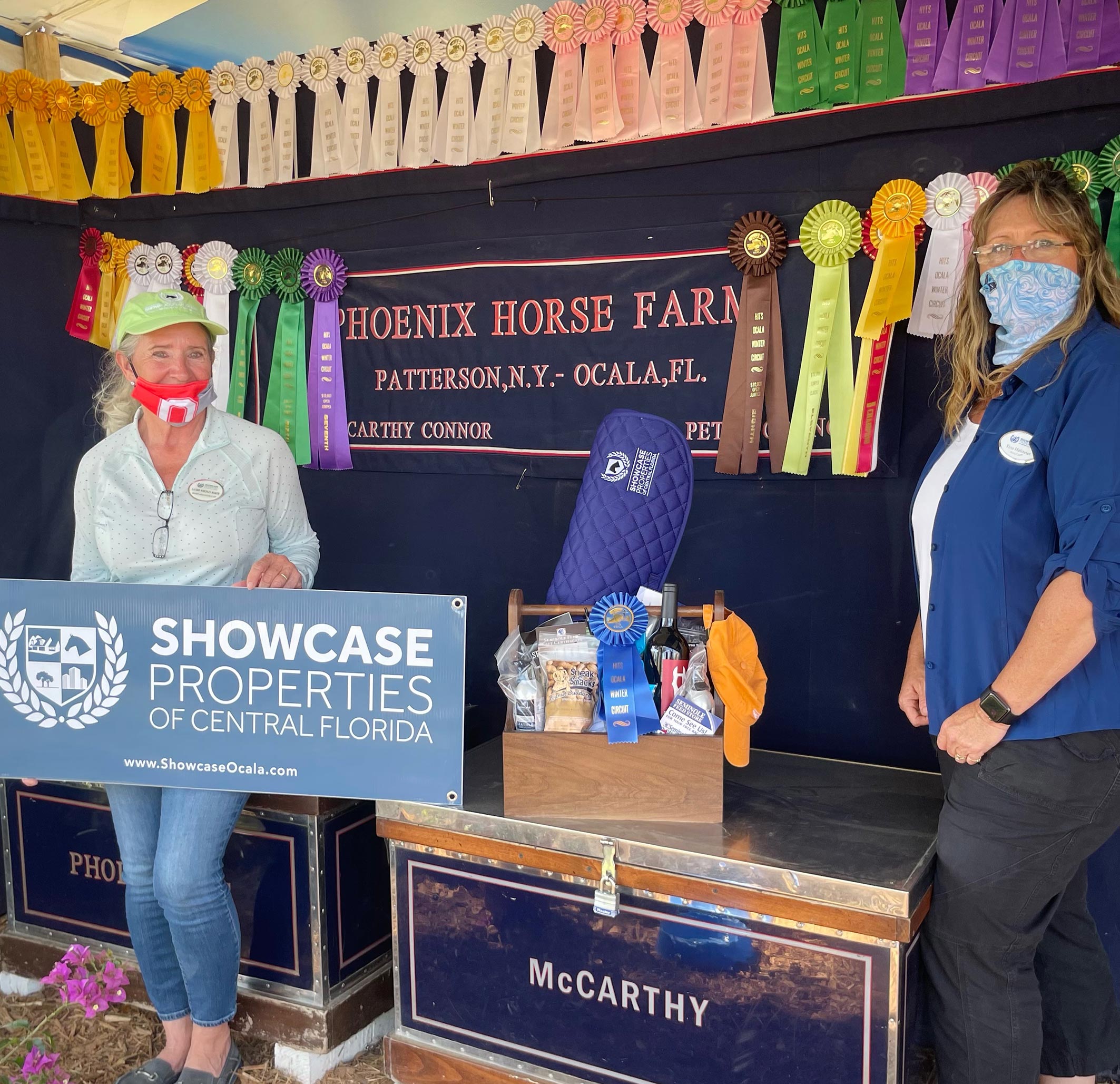 Most Curb Appeal:
Phoenix Horse Farm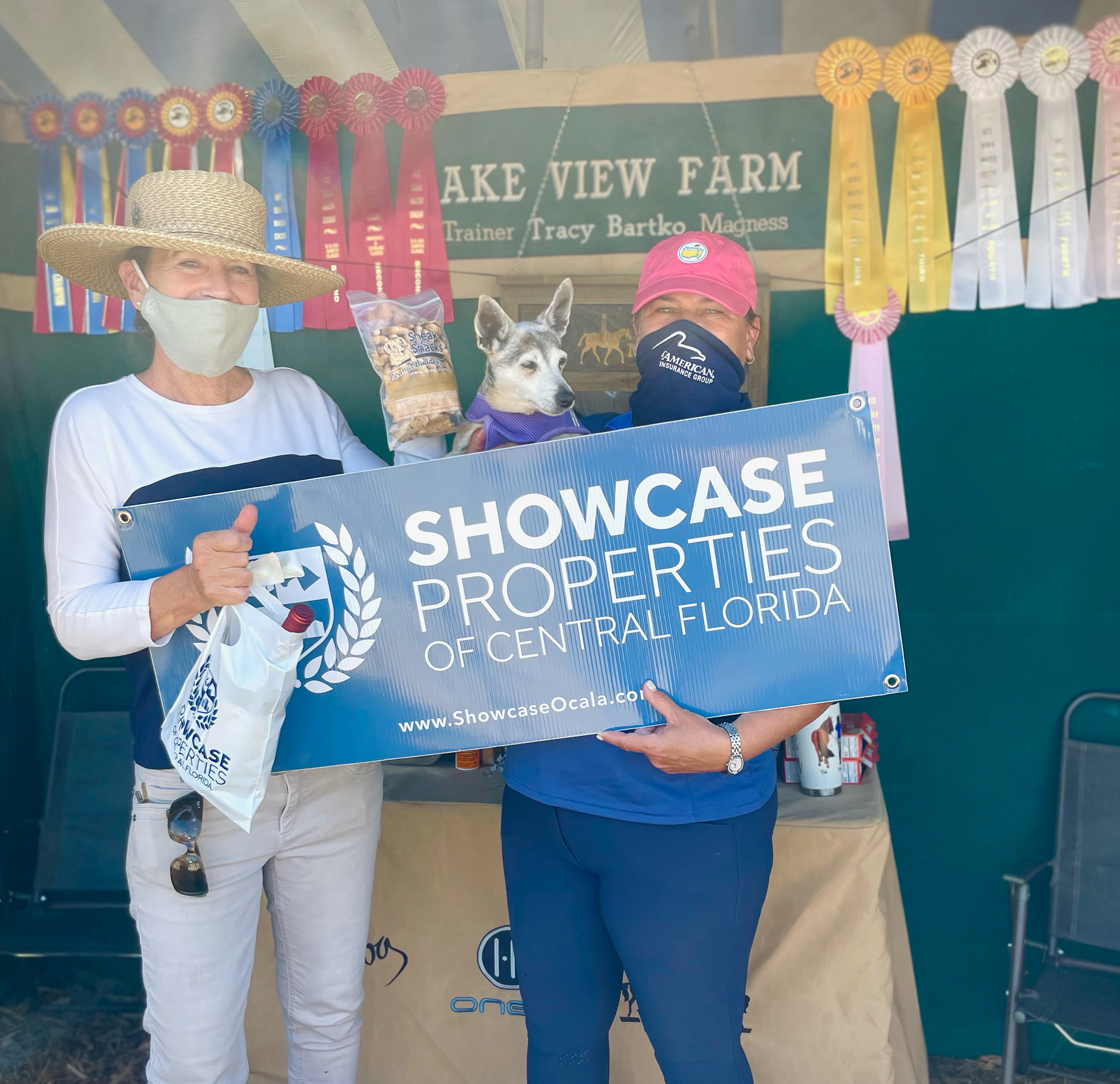 Honorable Mention -Tack Room Decorated for Most Famous Dog:
Lakeview Farm
More Videos During the Season:
HITS Ocala 2021 | Best Barn Area Contest, Week 1
HITS Ocala 2021 | Best Barn Area Contest, Judging Begins! 
Looking for More Info on HITS?
For 40 years, HITS has been a Hunter-Jumper institution throughout the country. If you're interested in learning a bit of background about HITS, the Ocala Winter Circuit, or the sport itself, we've put together a handy guide to answer some questions that may have come to mind. 
A Bit of HITS-tory
For over 30 years, HITS has been dedicated to promoting hunter/jumper sports in the United States. Horse Shows In The Sun, aka HITS, was officially launched in 1982 right here in Central Florida with founder Thomas Struzzieri's first horse show circuit in Gainesville, which would grow into the HITS Winter Circuit. Since then, HITS has become one of the biggest and most respected names in hunter/jumper competitions, attracting only the best and brightest riders from around the world.
The Winter Circuit moved to Ocala's Post Time Farm in 2002 and has been a signature equestrian event in North Central Florida ever since. In 2014, HITS debuted the Ocala $1 Million Grand Prix as the thrilling conclusion to the final phase of winter events, completing what is popularly known as the "HITS Triple Crown." The first HITS $1 Million Grand Prix was launched in Saugerties, New York in 2010 followed by Thermal, California's $1 Million Grand Prix at Desert Horse Park in 2013.
The Grounds
HITS Post-Time Farm has grown into nearly a small city of its own, with extensive amenities to accommodate the thousands of spectators, competitors, and equine athletes. Its 450 acres encompasses 40 barns with nearly 1,200 temporary stalls, 12 competition rings, 52 miles of fencing.  During the competition, you can expect over vendors offering food, fine equestrian gifts, and riding equipment. The farm's Overlook VIP Club offers an exceptional show experience with tented lounge and tables overlooking the competitions.
Breakfast and lunch are prepared by the expertly trained culinary staff of the Diamond Mills Hotel & Tavern in Saugerties, New York and special menus crafted by Executive Chef Giuseppe Napoli for the days of the Hunter Championship and $1 Million Grand Prix. This year, there are improvements to the grounds of the already phenomenal venue, enhancing the landscaping and aesthetics for guests and temporary residents alike.
The Sport
HITS may be a world-class showcase of hunter-jumper sport—but what does that mean? What should a first-time spectator expect? The term "hunter-jumper" actually refers to two different classes of competition, which are conducted and judged in different ways. Hunter classes evaluate horses based on their appearance, confirmation, and the manner in which they complete their course of jumps. The ideal hunter jumps smoothly and quietly, with a consistent pace and long stride.
Hunter courses are usually designed with natural like features and jumps similar to those found in fox hunting and hunter paces. Jumper classes are much more fast-paced and straightforward. Speed and accuracy are central. Riders strive to have the fastest round with the least "faults"—faults include knocked-down rails, a horse's refusal to jump, and completing the course in more than the time allotted. If a horse refuses a jump twice, both horse and rider are eliminated from the class.