Horse Farms Forever:
Dedicated to Protecting What Makes Marion County Unique
Sweeping open spaces. Majestic oaks trailing veils of Spanish moss. Gently rolling land dotted with grazing horses and cattle. Spring-fed creeks and rivers.
Ever since Florida became a state in 1845, Marion County, known for its mineral-rich grass and quality water, has had an agricultural history. Following the birth of the first Thoroughbred in the county in 1939, Florida's Thoroughbred industry put Ocala and Marion County on the map long before it was recognized as "Horse Capital of the World" in 2007.
Representing an enormous variety of breeds and home to more horses and ponies than any other county in the U.S., Ocala and Marion County are also the site of the World Equestrian Center (WEC), a newly-opened, world class, 4000-acre show facility. Yet one doesn't have to own horses or acreage to appreciate the area's distinctive culture and abundant outdoor opportunities.
In an effort to retain the natural characteristics that set this county apart, in 2005 the Marion County Commission designated 192,880 acres in the northwestern part of the county as the Farmland Preservation Area (FPA).  Development continues to challenge the strength of the FPA's boundaries. In fact, about 2,500 acres of the FPA have already been lost to urban uses since its creation. Determined to help maintain the very essence of what makes Marion County one-of-a-kind, a local rural land conservation organization was formed in 2018. The founding members of Horse Farms Forever included owners of both small farms as well as some of the most iconic farms in the county.
"We are focused on a long-term strategy of protecting horse farms and the FPA in order to ensure that our global brand as Horse Capital of the World® will remain for future generations."
—Sara Powell Fennessy, executive director for Horse Farms Forever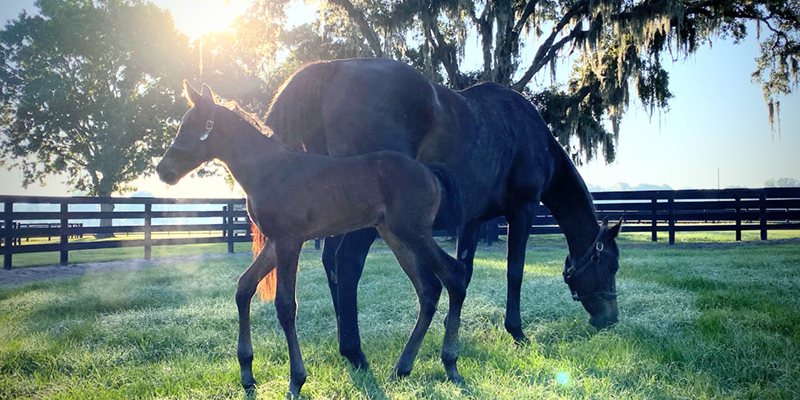 "We are focused on a long-term strategy of protecting horse farms and the FPA in order to ensure that our global brand as Horse Capital of the World® will remain for future generations. Without our horses and horse farms what would Marion County be known for? If we are not proactive in protecting our brand, we will lose the very thing that makes Ocala/Marion County so unique and special," says Sara Powell Fennessy, executive director for Horse Farms Forever.
The organization's membership base has grown significantly in the last two years. There are now hundreds of members representing all walks of the equine industry, from individual to corporate members, including Showcase Properties of Central Florida, Inc.
"We are a very inclusive group; anyone can join," adds Fennessy. "About half of our members do not live in the FPA and aren't horse owners, but are just passionate about and dedicated to preserving the way of life here and this area as a whole."
While driving around Marion County, you've likely noticed signs on farm fences and along county roads proclaiming, "No Toll Road." It was the Florida Department of Transportation's proposed plan to put a toll road through the heart of Marion County's horse country that originally spurred the formation of Horse Farms Forever.  An intense outcry followed the announcement of the FDOT's intentions as area farm owners spoke up against the proposal, which was finally tabled. 
"The toll road is not currently a threat and Horse Farms Forever was extremely influential in making this happen, along with several other community leaders," says Fennessy. "If it had been allowed, it would have completely changed the face of Florida and Marion County forever."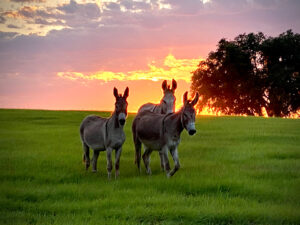 "There's an old saying, 'If you don't have a seat at the table, then you are on the menu.' For far too long, the FPA has been on the menu. Horse Farms Forever now has a seat at the table advocating for the protection of horse farms and the FPA," says Bernard Little of Misty Lane Cattle Company. Little serves as president of Horse Farms Forever. Maintaining that "seat at the table" means actively engaging with Marion County's elected officials to further strengthen and define the FPA. 

Although Horse Farms Forever isn't "anti-development," the organization is firmly invested in protecting the FPA. Any developer attempting to move the FPA zoning line has to go through a tremendous vetting process and appear before the Marion County Commission. "We attend hundreds of hours of government meetings on transportation and development each year," says Fennessy. "In order to keep our members updated on what is happening in the FPA, we attend those meetings and report on all of them. It's a year-round effort to uphold the integrity of the FPA and to make sure it remains protected."
The fact that Horse Farms Forever has its own land use attorney brings added weight to any discussion about changes to the FPA. Matt Brockway of Sarasota-based Icard & Merrill has been instrumental to the organization's success. Fennessy says having legal counsel that is not local provides a powerful outside perspective."It takes a unified effort, bringing together legal counsel and grassroots support, to impress upon the county commission that the FPA must be protected," she notes. In 2020 alone, there were two significant threats and, in both, Horse Farms Forever rose to the occasion. 
In one situation, a large developer was attempting to move the boundary of the FPA for urban development. In another, a business was looking to establish a drag strip for ATV racing on rural property that is in a flood zone. Horse Farms Forever made a firm stand against the ATV track proposition on behalf of the FPA. An overwhelming turnout of area residents also made their voices heard at  county commission planning and zoning meetings. "It was absolutely the wrong location for an ATV track and completely incompatible to the rural area. If that had gone through it would have set a precedent to future developers to come in and completely destroy the FPA," says Fennessy. In the end, zoning changes were not approved for either the developer or the proposed ATV track and the FPA lines remained unchanged.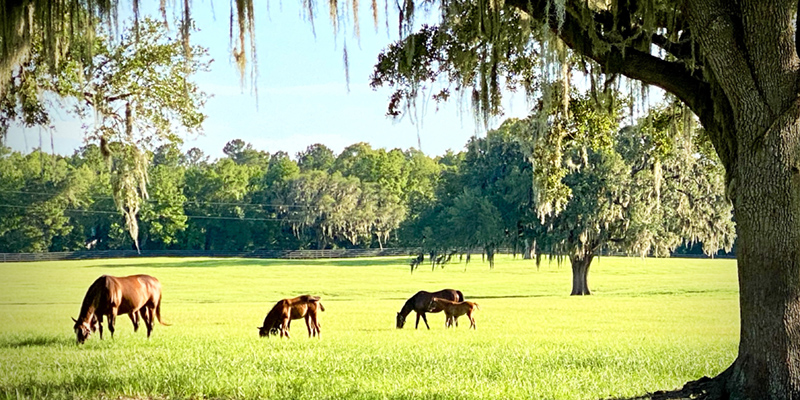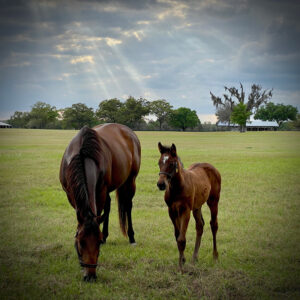 Marion County is currently developing a five-year strategic plan. Horse Farms Forever is working with elected officials to strengthen the definition of the FPA within the county's comprehensive plan."We're very fortunate to have the support overall from our elected officials. They understand the importance of the equine industry and its impact on our community. They really value our opinion and we definitely have a seat at the table. It's a collaborative approach," says Fennessy, noting that it's about working with those elected officials, not against them.
Last November, Horse Farms Forever held its first Conservation Summit, in which a group of over 100 people–large and small landowners, developers, realtors and elected officials–gathered to discuss practical ways to preserve farmland that benefit landowners. There was also talk on how to balance economic development and growth while retaining the sense of place that the iconic horse farms and agricultural lands bring to the area. Safeguarding the FPA is also about protecting a way of life, not to mention thousands of jobs.
"There are about 80,000 horses and over 1,200 horse farms in Marion County. Preserving these farms not only ensures that the character and culture of this special place remains, but it protects a thriving horse industry, which contributes over $2.6 billion to the economy and employs over 20,000 people," notes Busy Shires Byerly, director of conservation strategies for Horse Farms Forever.
As more and more people move to Florida, Marion County is growing rapidly. The question is where, when and how that growth will continue.
As an effective 501(c)(3) nonprofit organization, Horse Farms Forever has a clearly defined mission: 
• Protect the Farmland Preservation Area
• Promote the equestrian culture and character of Marion County
• Preserve farmland for future generations
• Plan collaboratively with government and community stakeholders to ensure that open spaces and beautiful places remain forever
For more information, visit HorseFarmsForever.com
All images photographed within the Farmland Preservation Area • Photo Credit for all: Elma Garcia-Cannavino 

We love where we live and we hope to inspire the same in our customers– you can browse horse farms for sale to learn more about what we have available in the Ocala / Marion County area. If you're interested in creating your own equine legacy in the Horse Capital of the World™, contact an equestrian real estate agent today!
The Community Spotlight series was created with the goal of highlighting local residents, businesses, organizations, and events that contribute to making Ocala the city that we love. You can take a look at our previous Community Spotlights here.