Versatile and luxurious with a premier location adjacent to the Florida Horse Park & Greenway Trail System
Ocala, Florida
Valerie Dailey
Broker, Owner, GRI, e-Pro, PSA
Showcase Properties of Central Florida
352.816.1080 • Valerie@ShowcaseOcala.com
As versatile as it is luxurious, the nearly 56-acre Horse Park Lane is located just off County Road 475A in Ocala nestled among the area's famed "Golden Corridor." Here, you'll be minutes away from both SR 200 and I-75 without sacrificing the feel of classic horse country– not to mention surrounded by some of Marion County's most iconic thoroughbred farms.
Just open the gate to Horse Park Lane and go! Neighboring the 300-acre Florida Horse Park and adjacent to the vast Florida Greenway and Trails, the possibilities for this charming horse property are absolutely endless. The Florida Horse Park offers year-round equine events and activities for all riding disciplines, while the non-motorized trail system, maintained by Florida State Parks & Recreation offers numerous opportunities for horseback riding, biking, and hiking alike.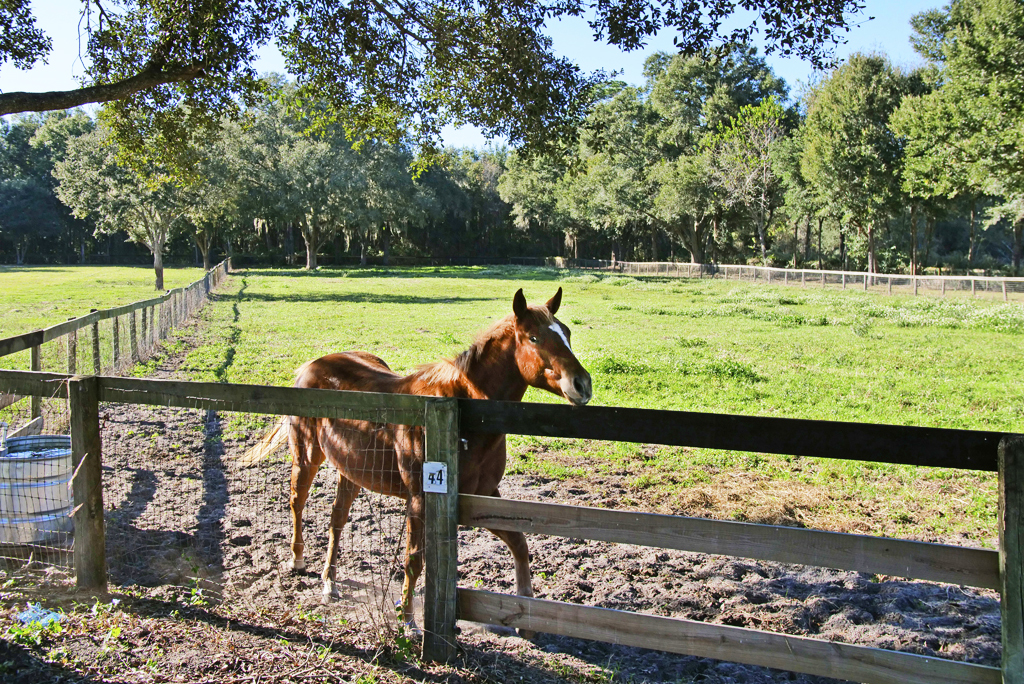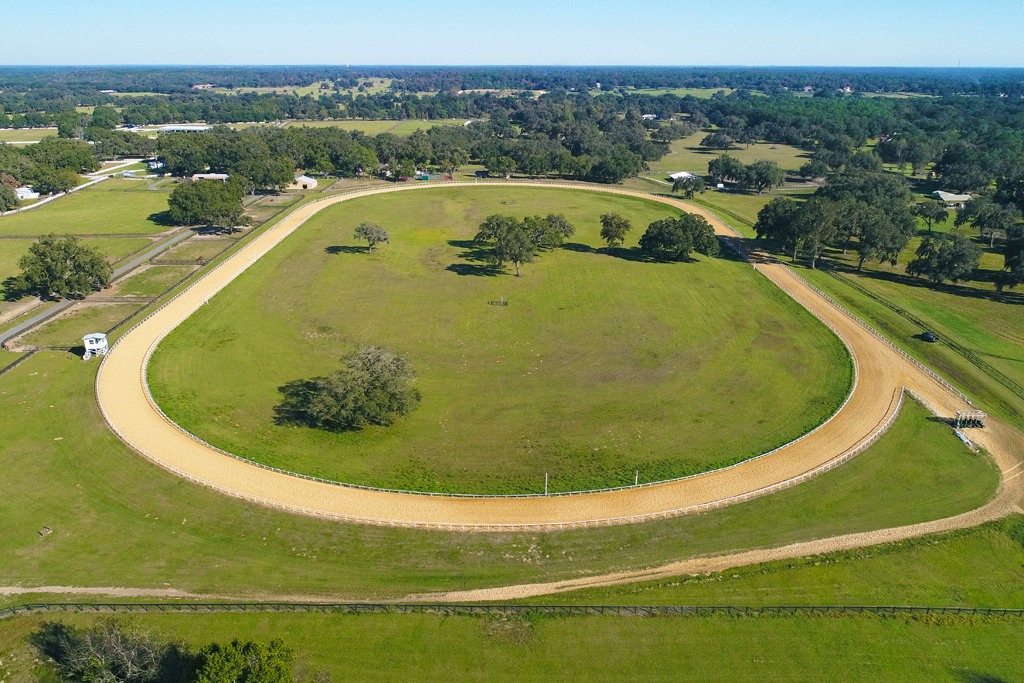 Choose a discipline and bring the horses! There are a total of 26 stalls available for use, making the property a great commercial investment. Horse Park Lane is a turnkey  commercial operation: the barns include feed and tack rooms, hay storage, and washing stations. There is also an office and bathroom, making it a perfectly suited facility to start your own equine business for hobby or profit. Whether you want to pursue a boarding, training or breeding business, or maintain your own horses for pleasure, this property offers something for everyone.
Improvements include top board and wire fencing which wind around 11 beautiful, oak-shaded paddocks. The property boasts both cleared pastures and large trees, offering a classic Ocala aesthetic that provides cover from the Florida sunshine all year long. Another valuable feature includes negotiable access to a ¼ mile training track, increasing the appeal of Horse Park Lane as a mini-farm community. One of the buildings also includes a four-car garage and attractive barn-style, multi-level space.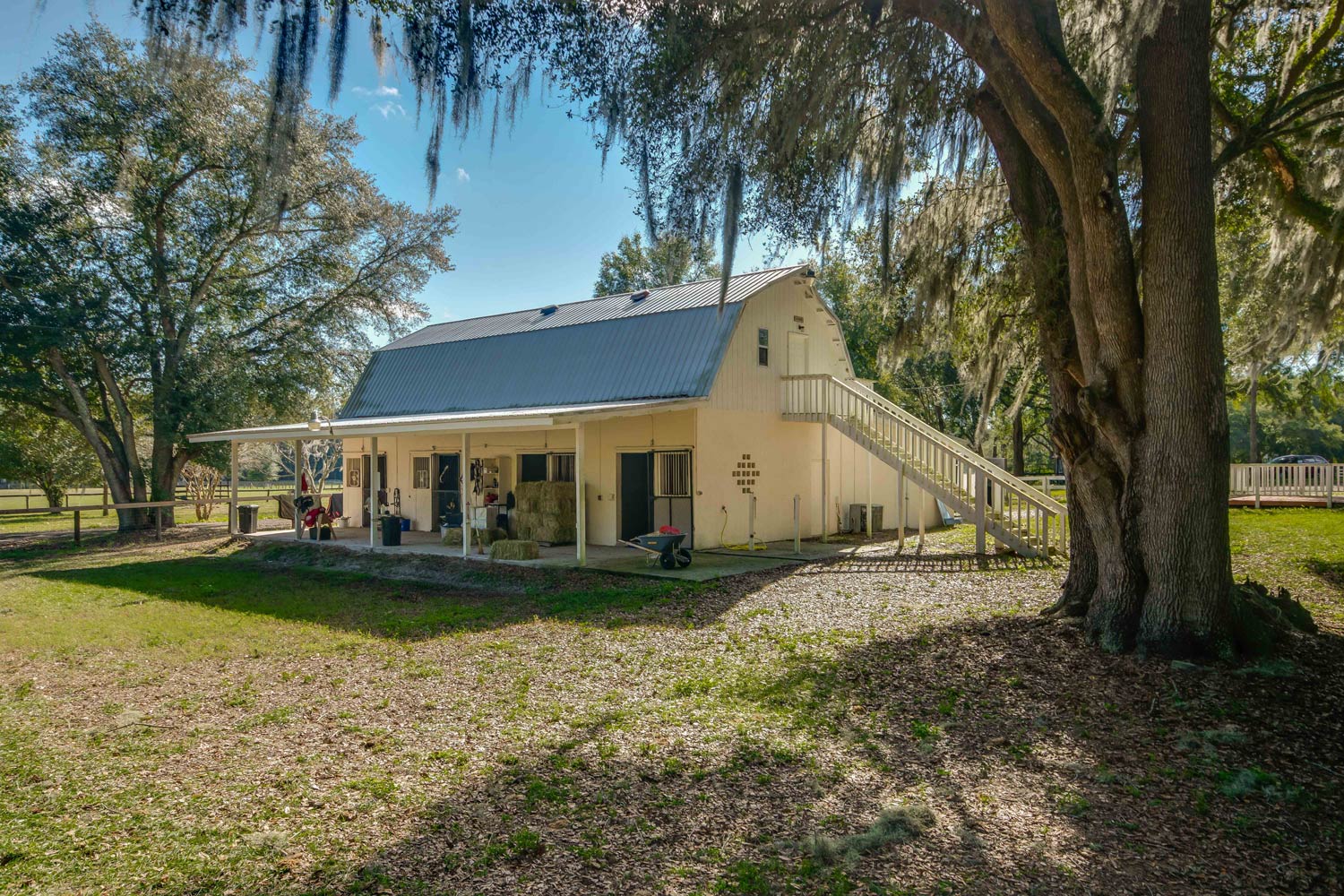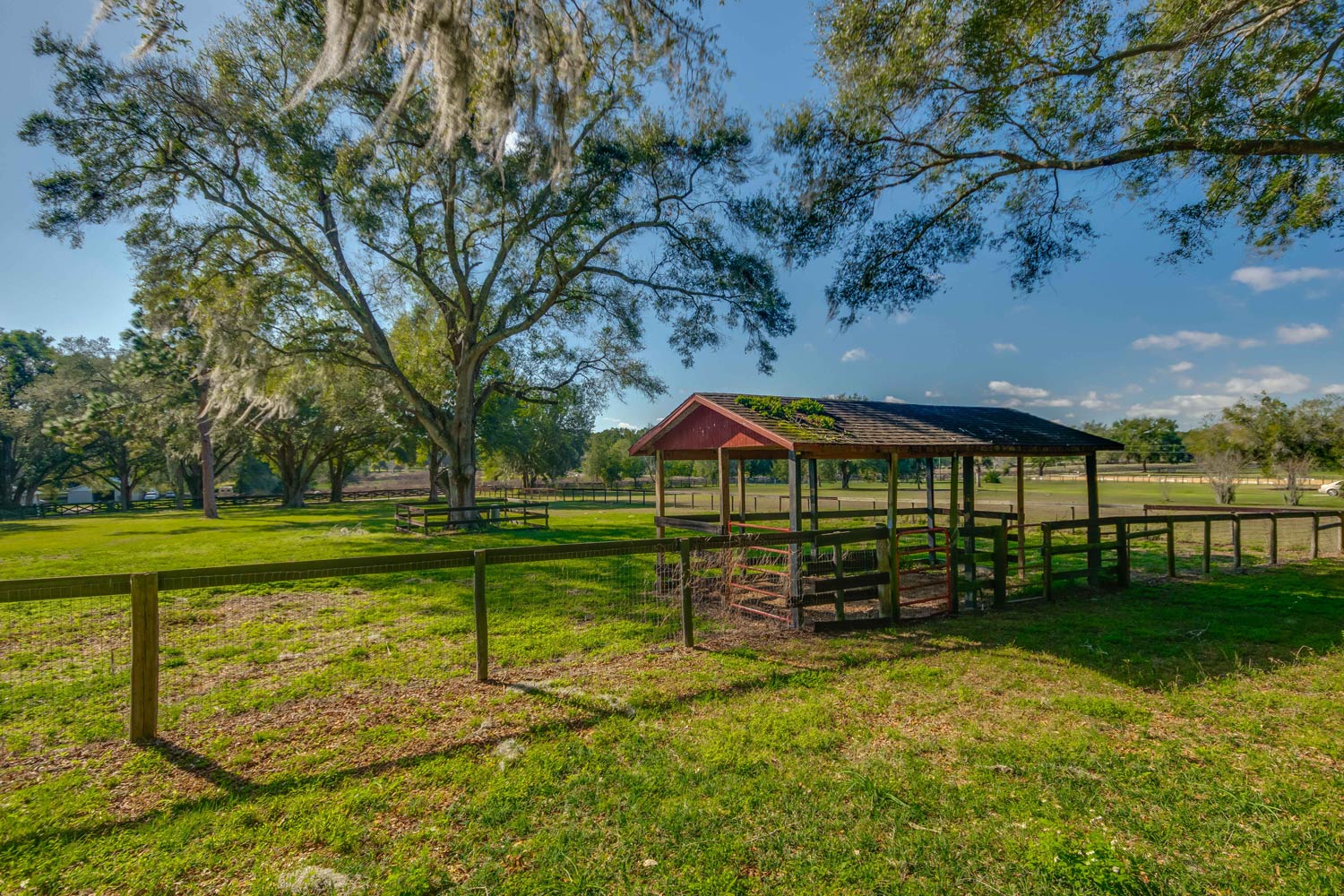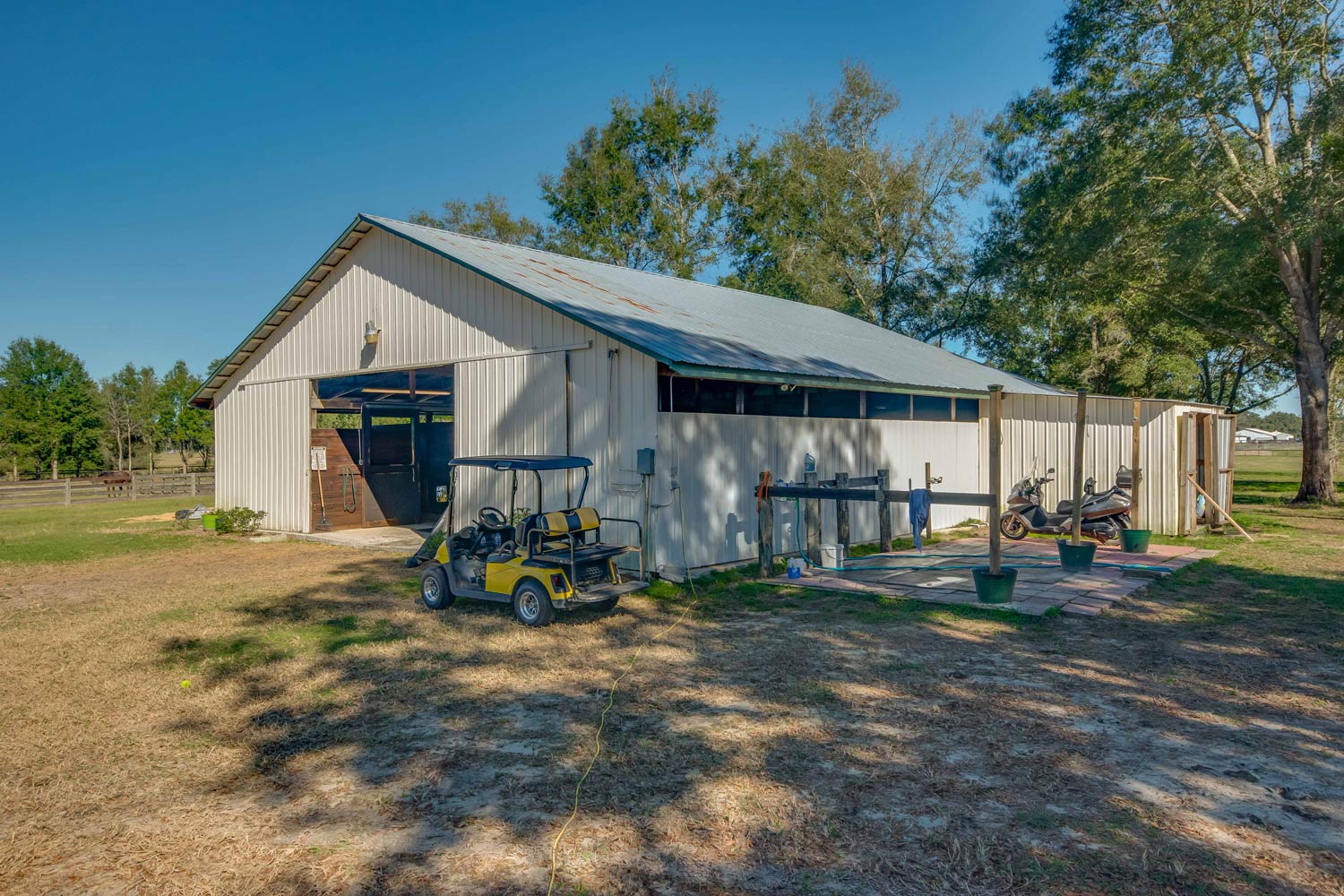 Is 56-acres more than you need?
You may be interested in some of the smaller parcel options


available with Horse Park Lane!
Horse Park Lane is the perfect place to establish a working farm, and also stands ready to be developed into an impressive equestrian community. County-approved platting is already in place, with multiple lots mapped out and immediately available. All the options are 10 – 12 acre parcels that create a charming community with all the amenities close by.
Several lot configurations are available, and investors will find endless opportunities to develop and add their unique touches! The lots include a variety of options for those looking for cleared pastures or classic, shady live oaks the region is renowned for. The entire property is gated, ensuring privacy and security, and the picturesque pastures offer gentle roll. Access to a ¼ mile training track is negotiable. Additionally, some lot options do include an already established residence, or established barns ready for new inhabitants! Horse Park Lane has potential to be an iconic equestrian community well-supported by Ocala's extensive equestrian community. 
Take a look below at the lots we currently have available
SOLD – These lots have officially closed!
Horse Park Lane's has a premier location for active equestrians looking for their own slice of Central Florida Countryside.
As if being in the heart of horse country in Central Florida isn't enough, Horse Park Lane is situated between downtown Ocala and The Villages®, and affords easy access to the area's finest dining, entertainment, museums, and medical facilities. For the horse enthusiast, no matter whether you ride for pleasure, show or racing, the surrounding area offers world-class veterinary hospitals, numerous feed and tack retailers, farriers, equine dentists, and major horse transportation companies. This is the ideal home for anyone looking for a horse farm property in Central Florida.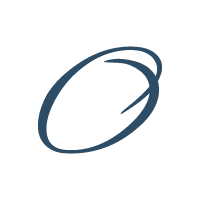 Downtown Ocala
13 miles
Approximately 23 minutes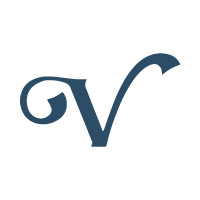 The Villages ®
17.4 miles
Approximately 29 minutes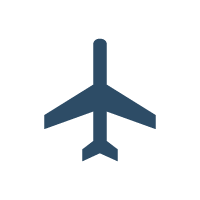 Ocala International Airport
13.7 miles
Approximately 23 minutes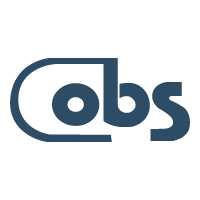 Ocala Breeders' Sales
13.8 miles
Approximately 23 minutes
Additional equine venues nearby include HITS, an internationally recognized hunter jumper show circuit; The World Equestrian Center, a meticulously designed 3,145-acre equestrian park currently slated to open in 2021; and Grand Oaks Resort, an equestrian-themed retreat and carriage museum which holds a variety of breed shows each year. Whatever your breed of choice or preferred discipline, you can find a place to train, show, or simply enjoy events at your leisure.
And for those rare occasions you want to spend time off the farm, Orlando is just an  hour  away, where you can explore The Mall at Millennia and world-famous theme parks  like Disney World and Islands of Adventure.   Beautiful, sunny beaches on Florida's Gulf and east coasts are also within day-trip distance. When you make Ocala your home, you truly get the best of Florida!
For more information, or to schedule a showing, contact our horse farm realtor:
Broker, Owner, GRI, e-Pro, PSA
Showcase Properties of Central Florida
352.816.1080 • Valerie@ShowcaseOcala.com