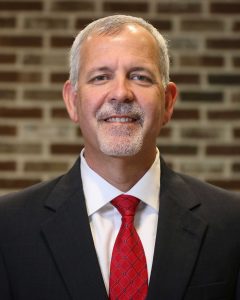 Throughout its decades-long history in Marion County, the Florida Horse Park has served Ocala by hosting a diverse array of equestrian shows, as well as all manner of community events and expos.
This month we talked with Jason Reynolds, the Park's Executive Director, about the Park's history and importance to Central Florida equestrian life. Reynolds has served as the Executive Director for three years, after a career in the U.S. Air Force as well as the Florida Restaurant and Lodging Association. He currently lives on the vast grounds of the Park ("I never have a dull weekend!" he says), and is excited to share the Park's history and his dreams for its future growth.
Question: Tell me a little bit about the history of the Florida Horse Park.
Jason: We were actually created in 1996 by the Florida legislature as a 501(c)3, so we're not a government organization. We are called a "Direct Support Organization" of the Department of Agriculture, and that basically means that we work at the pleasure of the Commissioner, which right now is Nikki Fried. She appoints our Board. And we actually have 500 acres that we lease from the Board of Trustees at the Cross Florida Greenway. So we're not a government organization, but we do lease the property and we do have a tie to the Department of Agriculture.
We've been around for a while, since 1996, and like most facilities we've had our highs and lows. We really started cranking and expanding about five years ago. We built an 80,000 sq. ft. covered arena, and since then we just keep building. Definitely a lot going on.
Q: What are some of the main equestrian events the Florida Horse Park hosts annually?
J: We do approximately 150 events a year and represent almost all disciplines. If you do it, we pretty much will find a way to do it out here. Some of the more popular ones people tend to know about are our 3-day eventing. We do that several times a year and that's definitely one of the most popular ones. You get to see horses jump stuff that's just phenomenal. We have dressage—one of the unique things we're doing this year in October is, we've actually been awarded the Regionals for dressage. Typically it's between Atlanta and Wellington, so we were excited to get awarded.
We also do polo. We're getting a lot more polo activity out here, we do driving, we do sorting with cows, Western pleasure, pony club, mounted games, we have Natural Horseman clinics with Pat Parelli—we literally try to do any discipline that we can.
Q: Yeah, that seems to be one of the strengths of the Horse Park, is that you guys do pretty much everything.
J: Absolutely. If you're on a horse, or even if you're not, come out here and we'll try to accommodate you.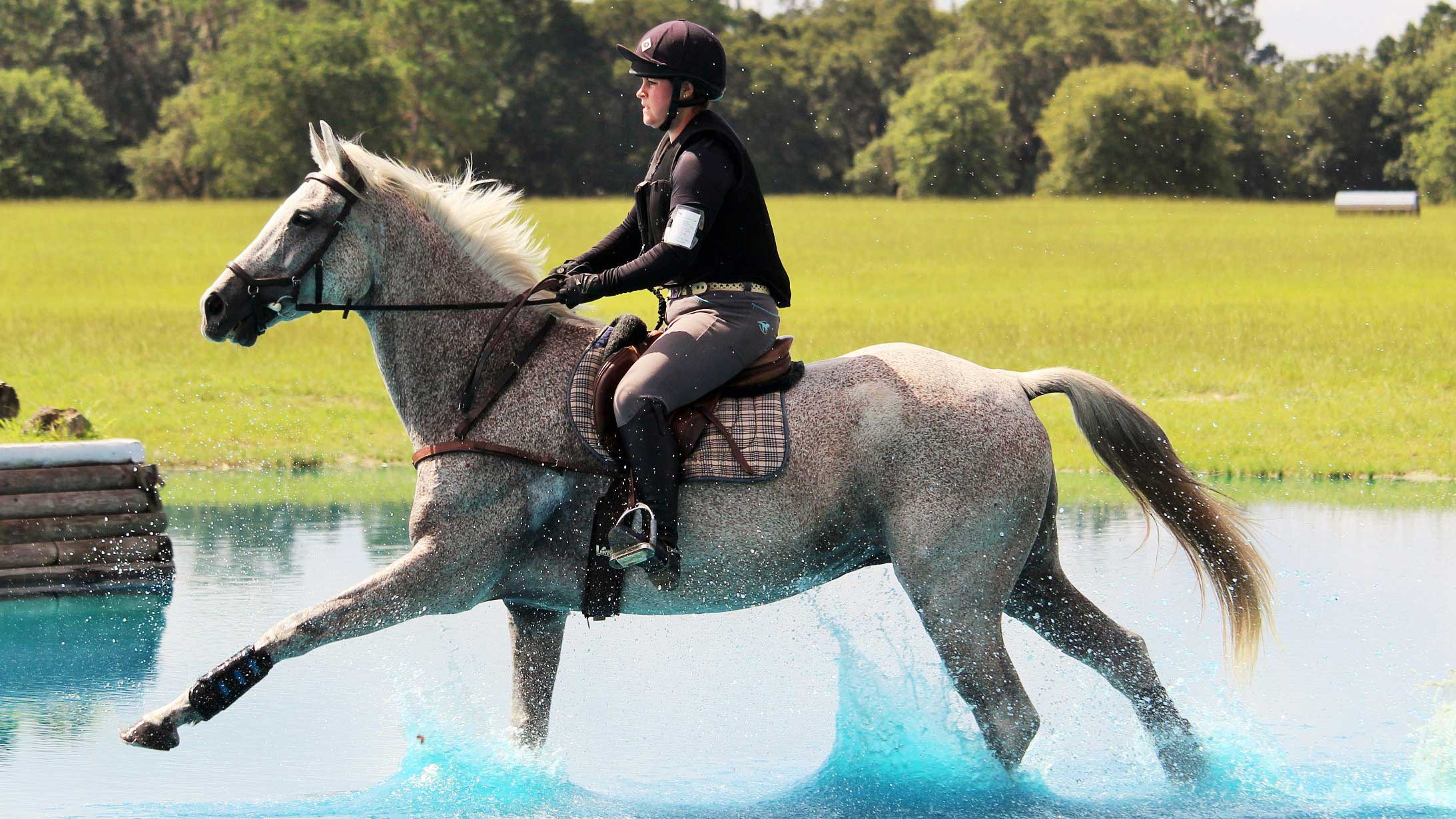 Q: You also do community events, correct? I've also seen you do car shows and hot air balloon events and all sorts of things.
J: That's kind of the same thing. If you can bring it out here, we can do it. We've had concerts, we've had Civil War re-enactments, we have kids' cross-country racing out here, the MOPAR car shows…the Balloon Glow was pretty fascinating; we did that one year. We've had a huge week-long RV show, dog shows, dog-training, and just recently the Sheriff's Department was doing some of their K-9 training out here.
Lot of stuff, not just horses! It's such a beautiful facility. Come out and just enjoy it. We have something for everybody.
Q: You guys are a one-stop shop, it sounds like! That leads me into my next question, which is, how do you feel the Florida Horse Park positively impacts our community here in Marion County?
J: Multiple ways! One of the big ways we do it, is we bring in revenue. We pay taxes, we pay bed taxes for anyone who stays at the park, so we're certainly providing added revenue to the county. But more importantly we provide a good, safe environment for equestrians and everyday citizens to come enjoy.
The amazing thing about Marion County is just how beautiful the parks and the outdoors and the springs are—so we're just happy to provide a safe environment for people to enjoy our park.
Q: With the way the Marion County is changing right now, what are your thoughts on incoming venues like the World Equestrian Center?
J: The World Equestrian Center is going to be phenomenal. It's gonna be an amazing facility. Mr. Rob certainly putting in his money and just going above and beyond—to me that's gonna help everybody here. We bring in a lot of international, a lot of national competitors, but I think this is going to open it up even more for the international market. It gives facilities like ours an opportunity to train more, to be more diverse. It's going to help the equestrian community for the county and the state big time. What's the old saying, "an incoming tide raises all boats?"
Q: Right! So you see it as an opportunity to keep playing to your strengths and doing what you guys do best.
J: Absolutely.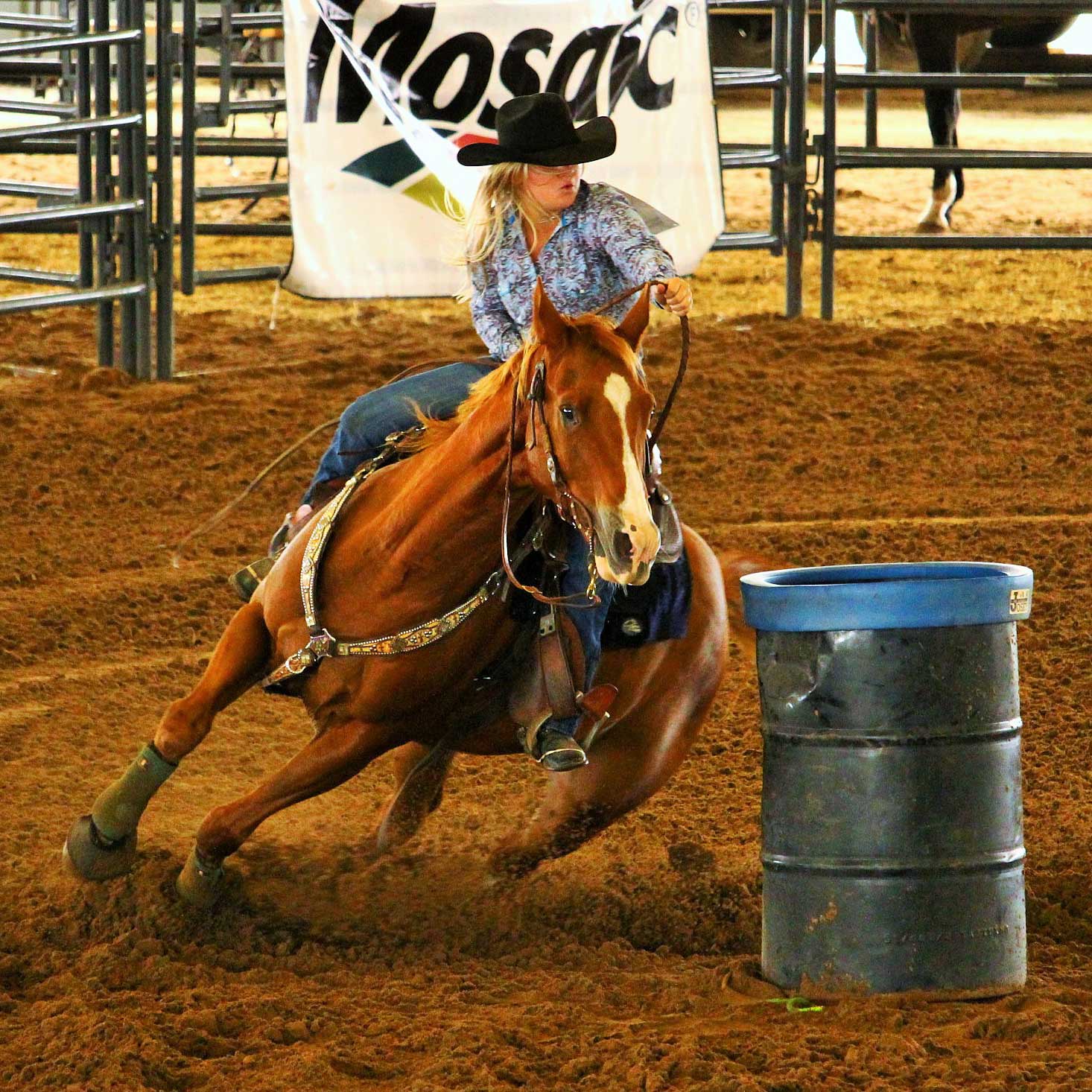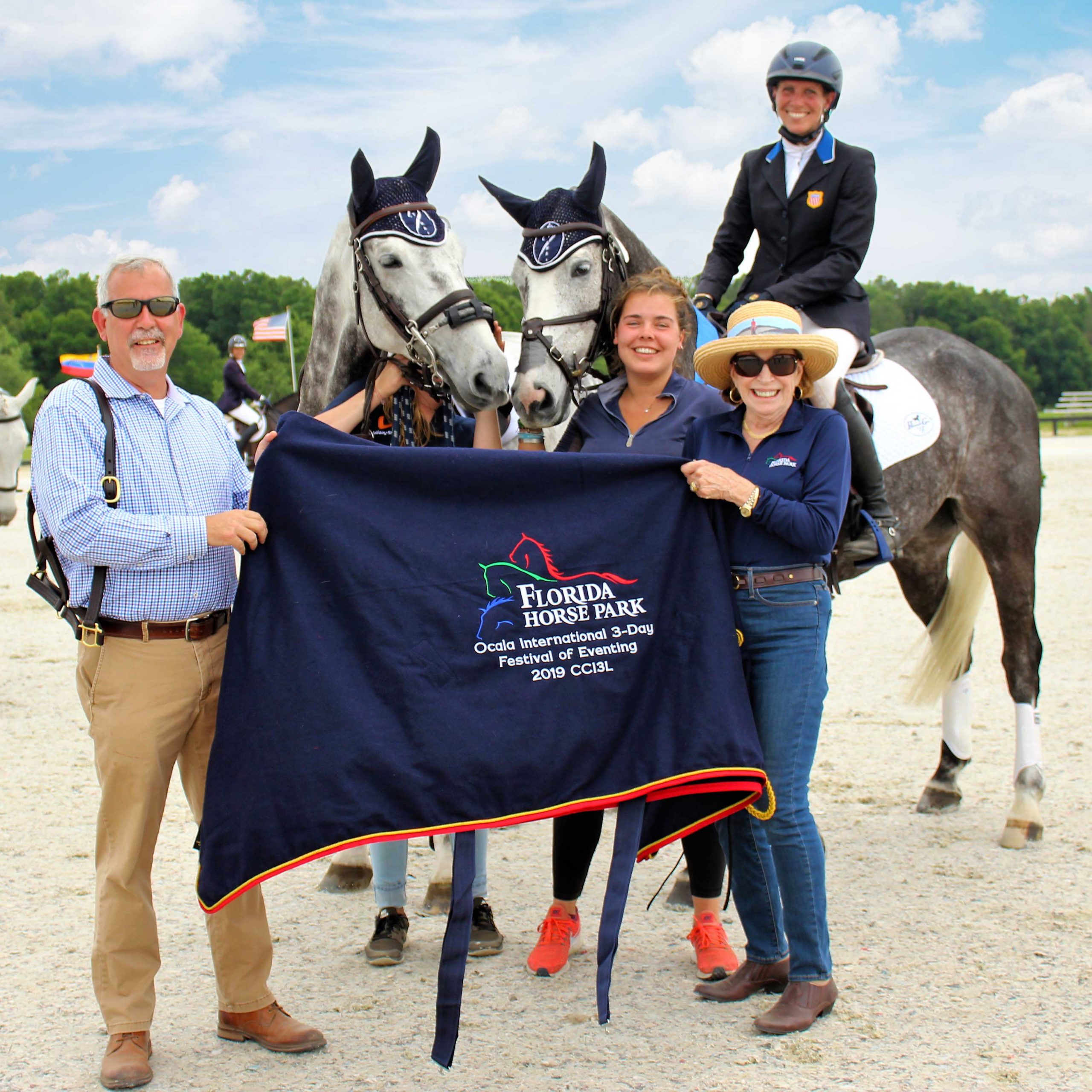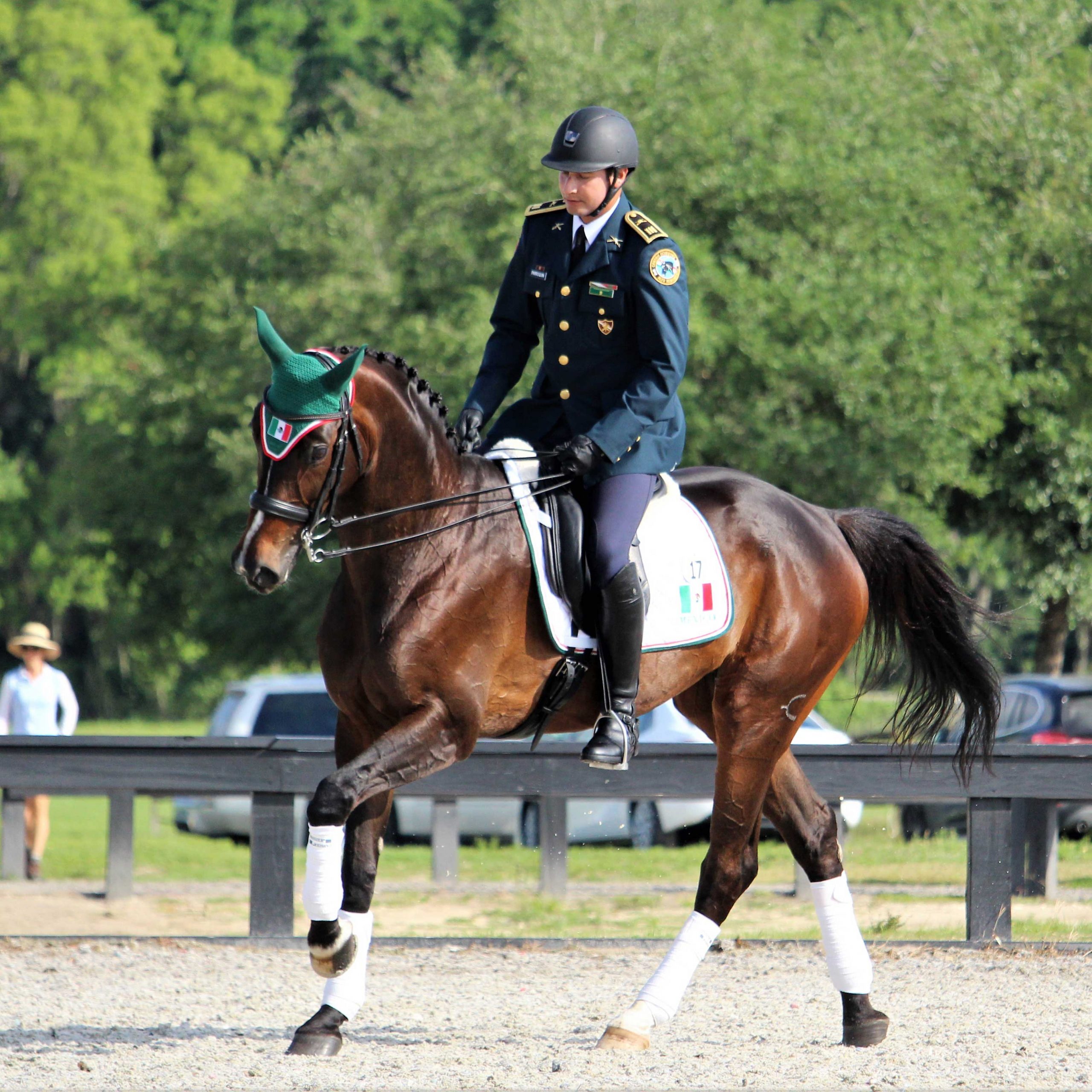 Q: So, long-term, what are your thoughts on the future of the equestrian community here in Marion County?
J: I think we're going to continue to see it grow. It's incredibly strong right now and I just think it's going to grow and grow. Most people don't realize that in the state of Florida, the economic impact for the equestrian industry is 6.8 billion dollars. Almost a third of that is from Marion County. So, with our expansion, with the World Equestrian Center, Marion County is in a very very good position to continue to grow. That's why we're called the Horse Capital of the World!
Q: Showcase is a sponsor of the Florida Horse Park and we're really happy to do that be part of the Park. For other businesses in the area, what sponsorship opportunities are there and what would you say to a business that might consider sponsoring the Park?
J: Well, first, I definitely want to say thanks to Showcase because they've been a big supporter for a long time and we are thrilled to have you guys.
The unique thing about the Park is that we're so flexible. We've got a sponsorship package that you can look at see what best fits you but I would encourage—and Showcase has done a phenomenal job with this—businesses to sit down with us and let's find some unique ways to really increase the visibility of the sponsors. We like unique opportunities to create a partnership with sponsors and make it beneficial for both. Just come and talk to us and we'll figure something out!
Q: If the average citizen of Marion County wanted to get involved with the Florida Horse Park, what opportunities are there for them?
J: One of the biggest thing that the equestrian community needs is volunteers. Marion County has done such an amazing job of supporting the equestrian community in volunteering for shows, it's just phenomenal.
But the bigger thing is, continue to come out and support these amazing athletes—that's horses and people. We have some amazing horses, some amazing people, and I would encourage the community to come out and support them. And if you want to volunteer, that's a great way to get a behind-the-scenes look at what's happening.
Q: We definitely love all the work we do with you guys!
J: I want to stress how much we appreciate your support. You came in and gave us an opportunity, and it certainly has taught me a lot and to keep my mind open and find unique ways of doing things!
Post originally published August, 2, 2020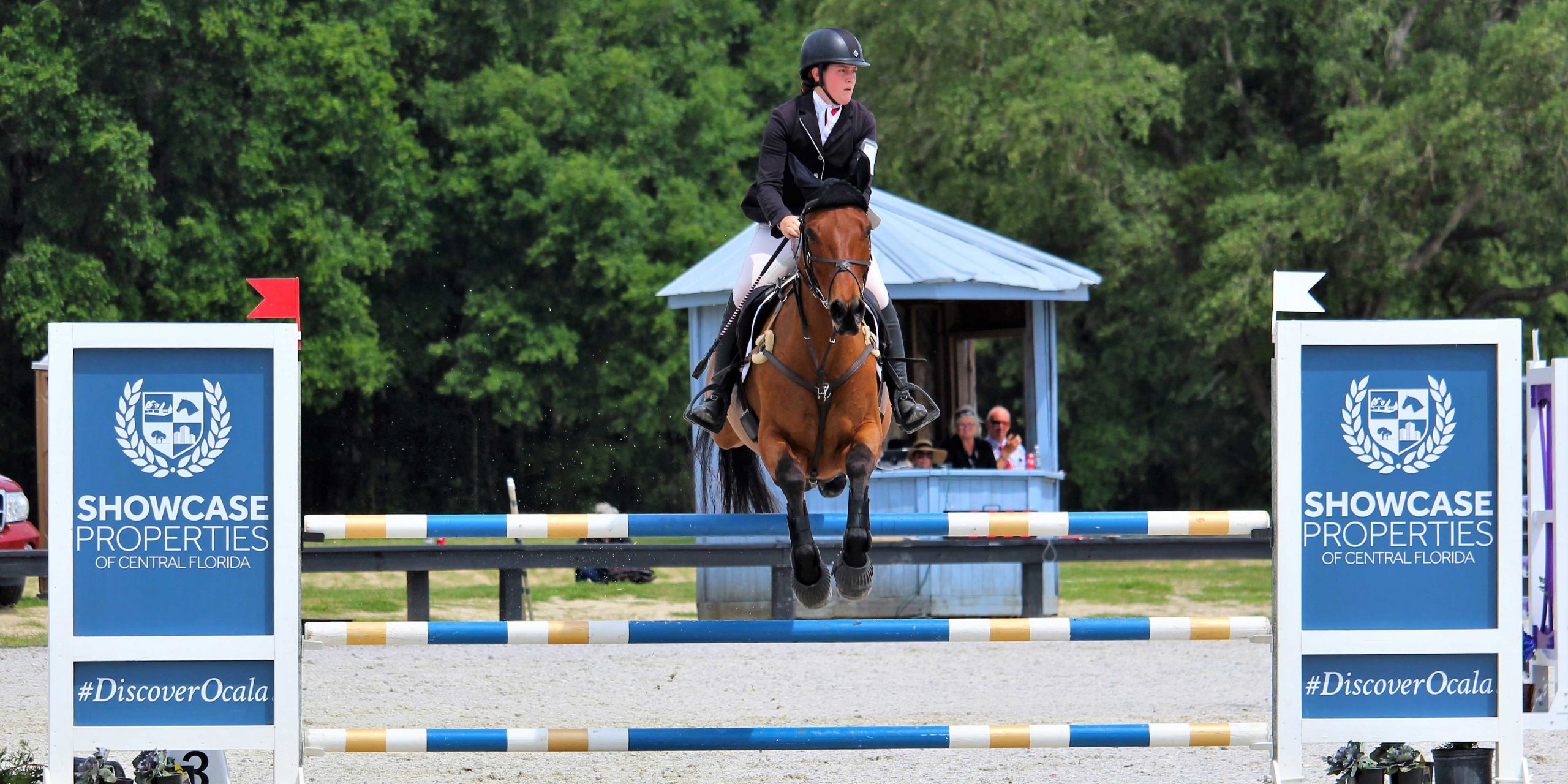 We'd like to thank Jason for taking the time to talk to us, and everyone who works to make the Florida Horse Park a world-class equestrian venue! Want to learn more about the Park and other venues in Marion County?
Our Showcase team are deeply involved in the equestrian community and are equipped to answer all your burning questions! Contact us to explore what horse country has to offer.