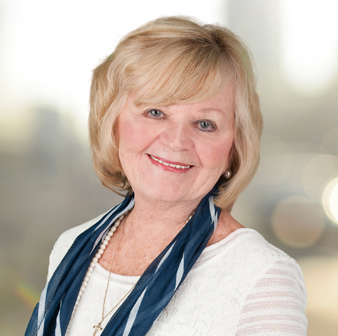 Kathy Prater | Agent, REALTOR®
"I just want to let you and Valerie know how much I appreciated all you and Kathy did for me regarding the sale and purchase of my homes. Kathy found the absolutely perfect home for me in Stone Creek. She was so willing to show me home after home till we found this one….and you were wonderful helping me with the Home Warranty. I will certainly recommend Showcase Properties to my friends."

– Janice Bowers
In 1971, Kathy moved to the Ocala area from Miami with her husband. Since then, she has been actively involved in the Florida horse industry and has also developed several large horse farms in the area.
Over the years she has volunteered within the Marion County community in several capacities. She is honored to have served as a President of the Florida Thoroughbred Fillies, a local women's group dedicated to serving charities throughout the county.
Through her experiences over the past 27 years as a realtor, she brings a wealth of knowledge and experience to the table. In an increasingly challenging industry, Kathy is a professional dedicated to helping clients achieve their real estate goals, no matter what. As a member of the Ocala/Marion County Association of Realtors & a longtime member of the Million Dollar Club, she is ready to put her experience to work for you!
What's your favorite aspect of living in Marion County?
I love having the option of sitting downtown at the gazebo or enjoying the beautiful countryside with the horses.
What keeps you passionate about real estate?
The challenge of finding the right place for my buyers and getting the best price for my sellers.
What do you do in your spare time?
Almost any spare time I have is spent either visiting my grandkids, volunteering at my church, and watching my beloved Seminoles.
Cats, dogs, or neither?
I have my rescue dog, Pickles Von Prater.
How do you define leadership?
Leadership is when I can get people to do it my way or the highway! Ha ha ha