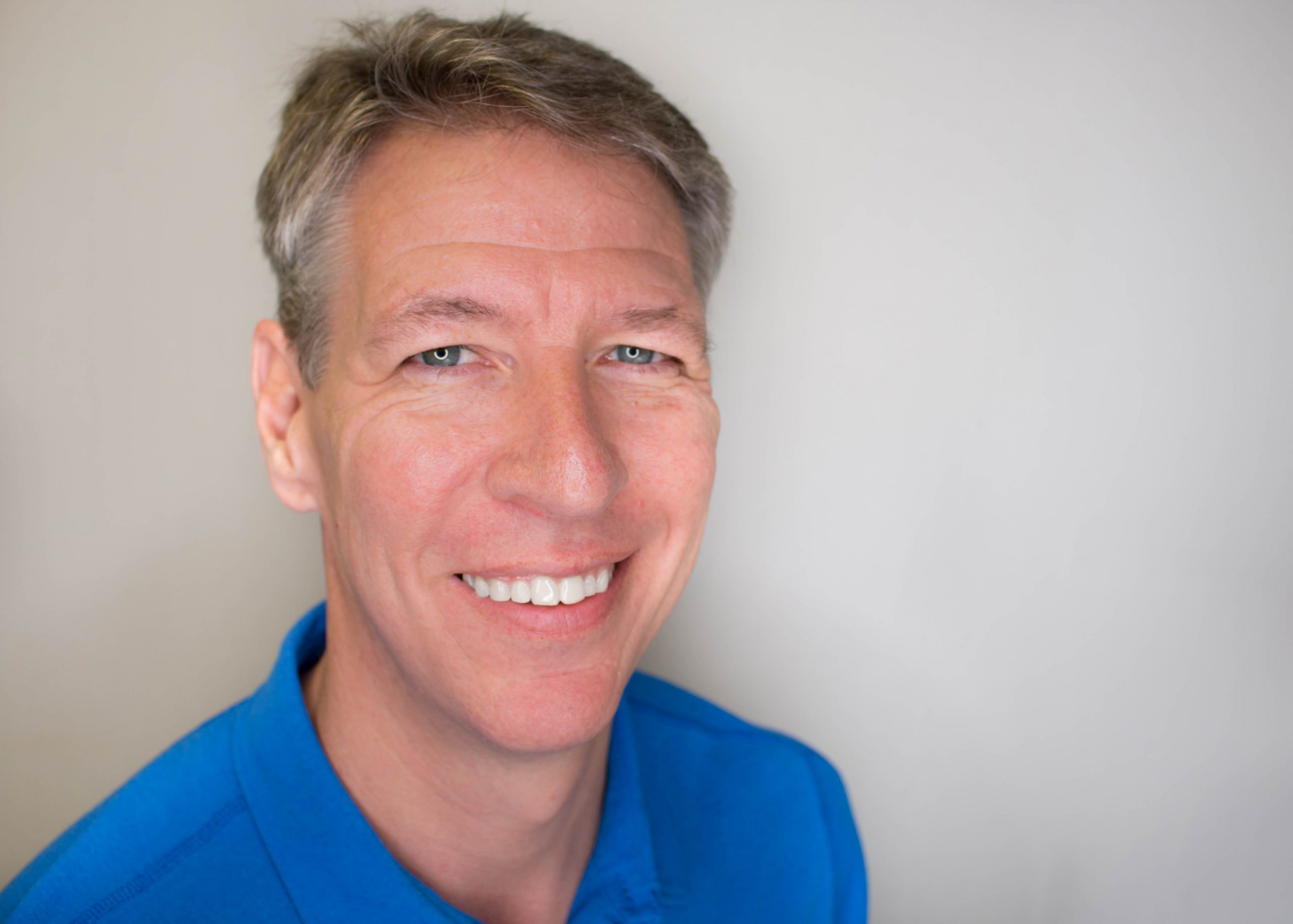 Times may be tough and uncertain for businesses in Marion County, but the Ocala/Marion County Chamber & Economic Partnership is striving every day to ensure our local economy not only stays afloat, but thrives during and after the COVID pandemic. As a leading voice of business in Ocala and Marion County, the CEP serves as a catalyst for the local business community, with a focus on business attraction, retention, and creation.
CEP President & CEO Kevin Sheilley generously took the time to talk with Showcase about how the Chamber is supporting businesses, what local business owners can do to be poised for recovery, and the true meaning of community in Marion County. See what he had to say below!
The following has been lightly edited for clarity.
"Our mission is to be a catalyst for a prosperous community."
—Kevin Sheilley, CEP President & CEO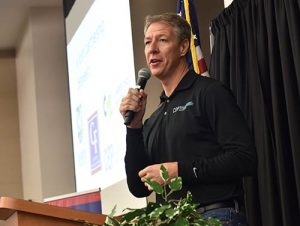 To start off, how long have you lived in Ocala?
I have lived in Ocala for just over seven years.
Where are you originally from?
I'm originally from Louisville, Kentucky. My wife and I, until we moved here, lived in Kentucky and Tennessee.
I imagine coming from Louisville to Ocala, it wasn't a huge shift, at least not in terms of industries.
Correct! My wife's comment the first time we came in [to Ocala] was, "Oh, this looks like home!"
So what brought you to Ocala?
The CEP! I am a career Chamber and Economic Development guy and when they did the merger here to create the CEP, that was a really unique opportunity and I was excited to have the opportunity to help put all that together.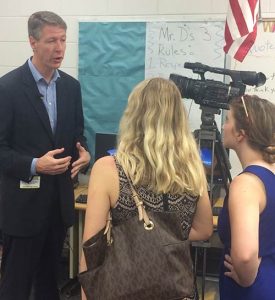 What specifically about Ocala made you say "I have to come here and be a part of this?"
For me, professionally, we saw that there was just a tremendous amount of opportunity, that there are some really good assets here we felt like we could build on. And most importantly that there was a really strong sense from the leadership in the community—especially the business community—that they wanted to do things differently. They saw this as a chance to reinvent themselves as a community and they wanted the CEP to be a part of that.
You answered my next question a little bit, but we'll go a little more in-depth. Florida's full of unique and colorful cities and has different cultures from North, Central, and South. What in your opinion makes our community stand out among all of those different cities?
I think part of what makes Ocala really stand out is that we're a real town. A real city with real history. Florida has many unique but also fabricated towns. That's not who we are. We're a real place. Everything's not perfect, but that's part of what makes it real.
Building off that, and keeping in mind everything that's going on right now, what do you think makes our community not just stand out, but a strong community?
When people go back and look they'll say "Man, Ocala came out of this as one of the strongest communities in the state." A few reasons I think that will happen is, there's been very intentional work done over the last few years to build a very diverse economy. So as opposed to other Florida cities that are completely dependent on tourism, we're really diverse. Whether that's manufacturing, distribution, healthcare, obviously the equine community and how diverse it is—we've got a lot of diversity in this economy. And I think that will help us.
Another reason is, because we're a real community, we've seen people step up and do things that are pretty unique. These are local businesses who have said, "We're going to help take care of our community." It really goes to show that this is a place with compassionate leaders who have been very intentional about building an economy that allows us to be successful in the long term.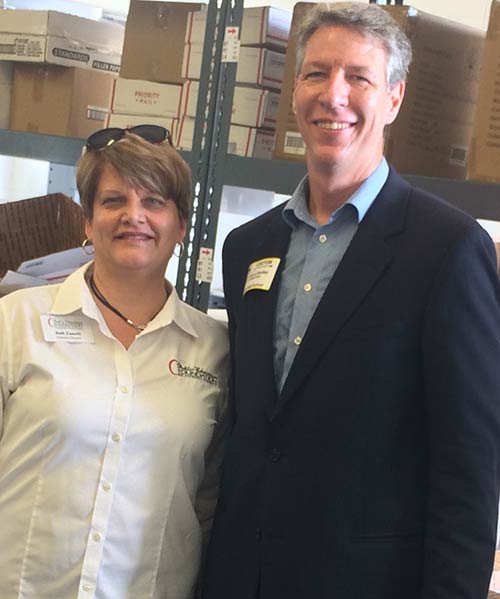 What are some of the specific ways that the CEP is responding to the current pandemic situation and shutdown?
By the end of today, we will have called over 2300 business in our community. That's more than just the ones who are partners with us. We're not selling them anything, we are just checking on how they're doing. Then, making sure they're aware that we have a resource page at ocalacep.com full of business-specific resources.
We're doing anywhere from four to six webinars a week on topics that businesses need to know: lots of good information there about programs for assistance, guidelines, information that's really key. Then we have another page we've created that's part of Get, Gather, Go, a media blitz to make businesses aware of the Paycheck Protection Program. 99% of the businesses in Marion County meet the qualifications to apply for this program. It's part of the CARES Act that Congress passed and the President signed. Get, Gather, Go gets businesses aware, helps them gather the information they need, and then encourages them to go apply.
That's impressive, you've really been at it. So what would you say to local business owners who may be struggling right now or scared about what's next?
Make sure you're looking at our resources and let us know. Our team will help however we can; we'll make sure you understand which resource is best for you. There are a number of programs available and there's more coming down the pipeline. We'll help you look at resources to think differently about your business right now. Know that there's going to be pain, but this won't last forever. When we get to the other side we really think our community is set up to bounce back much stronger. We'll do whatever we can to get you to that point, to be ready to take advantage of recovery.
Showcase is grateful to Kevin and everyone at the Ocala/Marion County CEP for their hard work and dedication to helping local businesses thrive. To access more resources for you and your business during the pandemic and beyond, visit the Chamber and Economic Partnership website, as well as the following pages and programs:
The Community Spotlight series was created with the goal of highlighting local residents, businesses, organizations, and events that contribute to making Ocala the city that we love. You can take a look at our previous Community Spotlights here. If you have any questions about our local community, or you're ready to discover your place in the Horse Capital of the World™, contact us today.