"I provide Real Estate service from my heart."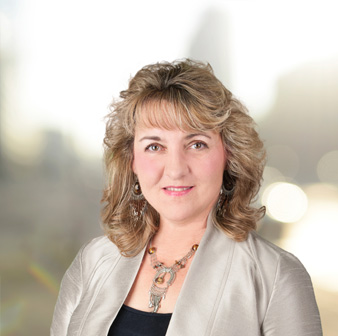 Mary Durr
Agent, Ocala REALTOR®
"My husband, Lenny, and I were looking for a home for several months before we were referred to Mary and Showcase Properties by our lender. Mary made our search so much easier. We have somewhat unusual taste and our "must have" list was not the easiest thing to accommodate. Mary took it all in stride, was very patient and never let us give up or settle. We have been in our new home for 6 weeks now and we still love it and still love Mary."
– Susan Denise Torres
"What can I say about Mary Durr. She is has so much skill and knowledge about the market and what it takes to sell your home that she does it with ease. She is always one step ahead of any problems that might occur with your home. She knew just what to do about every problem that I had with the sale and went above and beyond to fix things. She is one of the most generous, loving, and kind people I have ever met. I had only known her for 2 months when my washing machine quit working. The next thing I know, she is at my house with a washing machine and her husband who unloaded and set it up all free of charge. I have so many stories of her generosity and selflessness and I have only known her for 9 months. Mary is more to me than just a realtor, she's a close friend. I would recommend her to anyone who wants their house sold quickly with the least amount of problems."
– Barbara Hannah
• REALTOR® – 20+ years, since 1999
• At Home With Diversity certified
• Premier Quality Service certified 
• E-Pro certified
• Owner of Zee Zee's Racing Stables
• Former Army Aviation specialist and proud Veteran
• Former California State Peace Officer
• Former US Postal Service Carrier
Mary has worked as a full-time professional realtor in the Ocala/Marion County real estate market for over 15 years and her dedication to strong customer service and negotiation skills has generated a loyal and strong referral business from her past clients. "I provide Real Estate service from my heart" is not only Mary's advertising tagline, but the philosophy by which she conducts her business.
Mary is a disabled Veteran who honorably served her country for over 11 years in the Army. She believes in Veterans helping Veterans, and specializes in assisting fellow Veterans utilize VA loans to purchase homes. 
Mary has been married for over twenty years and owns a twenty-acre horse Farm, where she and her husband breed, train, and race Thoroughbred horses 
Fun Questions with Mary
What's your favorite aspect of living in Marion County? My favorite aspect of living in Marion County is the slow and easy lifestyle.  There is something here for everyone and all of it is affordable.  The fact that you can take almost any road and enjoy the beautiful countryside and horse farms doesn't hurt either. 
What keeps you passionate about real estate? My customers keep me passionate about Real Estate.  I love helping people move on with their lives by helping sellers sell an existing home at the best possible price, and finding buyers the best new place to call home at the best price. I even love selling land so my customers can start their dream from the ground up. 
What do you do in your spare time? I am a Full-Time, Professional Realtor, so I don't have much spare time, but I enjoy doing almost anything with my family, which includes raising 2 grandkids and just being at home on my 20 acre horse farm whenever I am not helping sellers sell and buyers buy. 
Cats, dogs, or neither? Definitely Dogs! There is nothing like the unconditional love they give you, from their wagging tails, wet kisses, or just sitting quietly comforting each other, dogs have always been an important part of my life.  
You're a new addition to the crayon box. What color would you be and why? I would be Emerald Green. I love the rich jewel tones and green is my favorite color, so I would just kick it up a notch and be dazzling!