With Oktoberfest in the air, it's never been a better time to explore your local breweries right here in the Ocala area. Whether you're a hop-loving IPA snob, a bold adventurer of the darkest of dark stouts, or just want a smooth, refreshing, easy-drinking lager, you can find exactly what you're looking for in the tap rooms and brewpubs of Marion County and Gainesville. Here are the Central Florida breweries you've got to put on your list!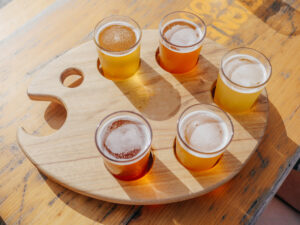 Opened in March of 2014, Infinite Ale Works is one of the longest-runnning craft breweries in the Ocala area. Head Brewer Craig Birkmaier has been a home-brewing enthusiast for almost 20 years, and has won 16 gold medals in brewing competitions across the state and nationwide. In 2018, Infinite's Belgian abbey-style quadruple ale, West Floridian, took home first prize against 815 other beers in the Best Florida Beer Competition, making the brewery and instant local treasure. This downtown Ocala brewery features a huge variety of Brick-City made beers on tap, with 31 currently on tap. Infinite offers a brew for every palate, from Cinnamon Chipotle Milk Stout, Banana Coconut Tea Sour Gose, Mint Vanilla Belgian Blonde Ale, and everything in between. Stop by the tap room, or order a growler to go and experience the best of Ocala brewing for yourself!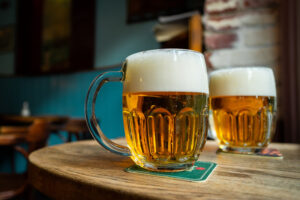 Just over a year old, Hiatus Brewing Company is serving up craft brews in a fun, laidback, colorful atmosphere. A great family-friendly hangout, Hiatus offers a generous selection of beers as well as tasty snacks and sandwiches. Highlights from the tap list include a hop-heavy IPA made with over 3 pounds of hops per barrel, an Octoberfest-ready lager, a tropical and fruity New Zealand pilsner, and many more. You can order a yummy variety of flatbreads, sandwiches, and taproom snacks to go with your brew, including skillet nachos, smoked sausage sauerkraut flatbread, BBQ pork paninis, and all sorts of sweet treats for dessert. Whether you're in the mood for an ice-cold pint or a snacky supper, Hiatus has what you're looking for.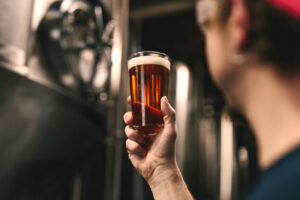 At the Corkscrew, the head brewer is you! In addition to their locally famous wine-your-own-wine-blend offerings, The Corkscrew also leads you through the process of making your very own batch of craft beer made specially for you, by you. Options include anything from  mild lager to brown ale to saison to oak stout, and many more. Especially fun for groups, you get to brew, label, and bottle your beer onsite over the space of two to four weeks, with your session yielding 50 bottles of the good stuff. All supplies are included—just bring your inner master brewer and some friends!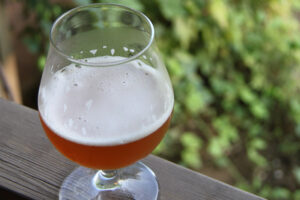 One of Gainesville's best hangout spots, First Magnitude is not only all about brewing up creative beers, but giving back to the community and caring for the environment. To date, they've raised $38,400 to support the Florida Spring Institute in its work to support our state's precious natural springs, cleared 31, 591 lbs of trash from local creeks with their annual Clean Creek Revival initiative, and turned their brewery and taproom into a water-minimizing, energy-efficient powerhouse of sustainability. They currently offer over 15 beers on tap, as well as wine, homemade sodas, and site-brewed kombucha. Their specialities include saltwater-intrusion goses in a variety of flavors including guava, passionfruit, and peach, and some of the most creative milk stouts you've ever seen.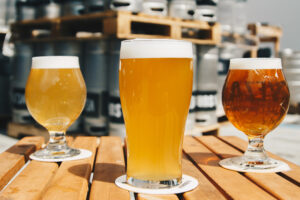 Another Gainesville favorite, Swamp Head has been around for almost ten years brewing up creative beers and committing themselves to sustainability. Swamp Head strives to be carbon-neutral, source ingredients locally, and reuse and reclaim as much as they can. With almost 30 varieties of beer on tap, you're sure to find something at Swamp Head to make your taste buds tingle. You can take it easy with their easy-drinking Wild Night Honey Cream Ale or citrusy Lemon Days Berliner, or be adventurous and dive into a Cherry Milkshake IPA or a boozy Warmouth barleywine. Whatever your taste, Swamp Head guarantees you a weird, fun time down in the swamp.
Want to know more about the Ocala area and other notable locations to check out? Our Showcase team loves the diverse local businesses the Ocala area has to offer, and can guide you towards whatever you're looking for. Contact us today, and we'll be happy to point you to all of our favorite local spots!