As a college town, Gainesville is home to The University of Florida system, with at least three medical schools, a veterinary college, and two world-class teaching hospitals. It has become a hub of activity for visiting professionals, instructors, and physicians who come to the city to teach, study, and learn a wide diversity of medical specialties both traditional and alternative – which in turn means that Gainesville offers multiple opportunities and choices for health care and treatment. It's no wonder the region is growing and expanding.
Traditional (Western) Medicine: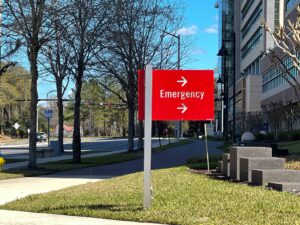 UF Health Shands Hospital
is a sprawling, comprehensive, and progressive teaching hospital right in the heart of Gainesville. There are over 900 expert physicians from the UF College of Medicine, 9000 nursing and support staff, and community physicians who make up the juggernaut of its formidable medical care, from primary to family medicine and specialty treatment for specific conditions. These specialty programs consistently rank in
US News and World's Report's
best in the country.
Shands is also closely affiliated with UF Health Science center, which is the research and medical division of the University of Florida. The Gainesville Campus is the only academic health institution in the country that has six colleges in a single location, including colleges of Dentistry, Public Health, and Veterinary Medicine. The relationship between Shands and the Science center gives patients an enormous advantage of having access to and benefiting from the latest advances in medical research and technology.
In addition to Shands, these facilities are also linked with the UF Health System: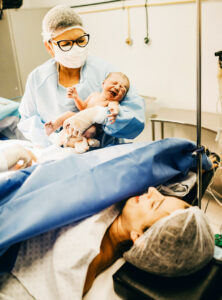 North Florida Regional Medical Center is a full-service, medical and surgical care facility in Gainesville that is part of the 185-hospital, Nashville-based HCA Healthcare system.
With top-notch cardiovascular, oncology, neuroscience, women's and senior care, as well as advanced laparoscopic and robotic surgery, this is one of the most comprehensive medical centers in the region. NFRMC consistently ranks as one of highest-scoring in patient safety and quality of care, and is an active, vibrant force in the Gainesville community, with two facilities in the city and one in Starke, Florida.
Serving 14 North Florida counties, NFRMC was also highly ranked as one of the top hospitals in the country by
US News and World Report
and is an accredited Primary Stroke Center and Chest Pain Center. It also offers specialized treatment in a variety of areas, including sleep disorders, obesity and weight loss, endoscopy, wound therapy, hyperbarics and behavioral health.
Because it's also part of the North Florida Regional Healthcare system, patients are able to access medical programs and clinical trials across a wide swath of facilities, including women's health and neonatal care; the hospital's Women's Center safely delivered over 3300 babies in 2021 – more than any other in the region!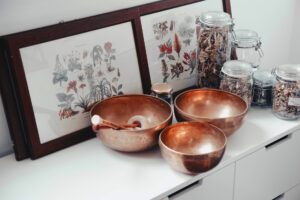 Traditional Western medicine is increasingly working in tandem with holistic and "alternative" methods which have been practiced for thousands of years. The Chinese have been using acupuncture,
Meditation
, and
Tai Chi
as treatment and preventive care for centuries. More and more we're seeing holistic medicine integrating into the 'mainstream' of Western medicine, where before there used to be a much bigger divide between the two and doctors were resistant to recommending or even considering alternative medicine. So there's a broader scope of choices available to people, and they don't have to necessarily choose between an either/or. Don't be afraid to ask questions, and consider asking your primary care physician for recommendations; you might be surprised!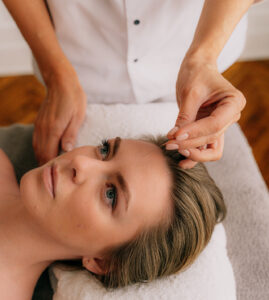 Acupuncture
is ancient, traditional Chinese medicine that is becoming increasingly mainstream for pain management, stress, insomnia, digestive issues and migraines, among other things. Thin needles are inserted into strategic points on the body, in a technique the Chinese call balancing the life force, or 'Chi', that is the energy flowing through our bodies. Western doctors theorize that the needles are stimulating the nerves and connective tissues, but whether you fall on the side of Chi or empirical physiology, acupuncture is a popular and non-invasive method of treatment used by millions of Americans.
Gainesville Acupuncture and Holistic Medicine is fully accredited and licensed, and offers a variety of acupuncture, B12 Injection Therapy, Shiatsu Japanese massage and Chinese herbal medicine remedies. When considering acupuncture, make sure your practitioner is certified and uses sterile needles – single use needles are now the industry standard. Again, ask questions and make sure you feel comfortable; it isn't a contest or a dare.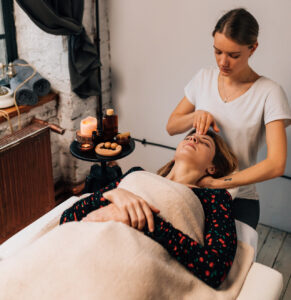 This place has a comprehensive and impressive diversity of wellness programs, including acupuncture, massage/neuromuscular therapy, mental health counseling, and direct primary care.
Members have access to ongoing and routine medical care such as annual physicals, exams, office visits, urgent and emergency care, and even house calls – who does that anymore? More intensive diagnostics like urinalysis and EKGs are also included, with additional tests and prescription service available at discounted fees.
What's unique about GIWC is that it operates as a direct care provider through paid membership and is not – and does not require – insurance. There are rates for adults, young adults, and dependent children as well as business memberships available. For those looking for an inclusive, thorough alternative to traditional healthcare, this is a good place to start.
A map of the locations mentioned
We love our community and its healthcare providers! 
At Showcase we pride ourselves with staying involved and in touch with our community – if you have any questions or any suggestions for helpful informative content, please contact us – we'd love to hear from you!