It's time again for the Ocala Parade of Homes, when some of Marion County's most beautiful and luxurious properties open their doors to the public. Whether you're an architecture or interior design buff, or you just want to spend a leisurely afternoon appreciating some artful home-building, the 2019 Spring Parade of Homes is a must-see event this month!
Put on every spring and fall by the Marion County Building Industry Association, the Parade is a showcase not only of beautiful homes but of the building and design talent of Central Florida's construction professionals. For a home to qualify, the builder must be a member of the MCBIA, and must have a walk-through model available. The price points may range anywhere from $200,000 and up, and in this year's parade, there are several homes in the $1 million range.
Builders also have the option of entering their homes for judging, and the majority of the homes in this year's Parade will be entered. Before the Parade officially begins, each home is meticulously evaluated by a team of out-of-area (and therefore unbiased!) experts in a number of different categories. There's no one feature that makes a home a winner, but little things go a long way with the judges: an eye-catching entryway, artful landscaping, a summer kitchen, anything extra that makes a home pop. Each room is graded on its own as well, and each home gets awarded a "best feature." Winners are announced at an awards banquet a week after judging.
Along with showcasing Marion County's most exceptional new homes, this year the MCBIA has added an exclusive event to the Parade: a luxury home tour. This year's participants will be treated to a tour of the most opulent homes in the Parade on a party bus stocked with a full breakfast and mimosas, and a wine and cheese tasting at the end of the day. Sound too tempting to pass up? Unfortunately tickets for this year's tour are already sold out–but the MCBIA has plans to expand and amp up the tour next year, so be on the lookout for your chance to enjoy a day of luxury!
When?
The 2019 Parade of Homes dates are:
April 25th-28th
May 2nd-May 5th
May 9th-May 12th
Thursday-Saturday hours are 11 AM-5:30 PM and Sunday hours are 12 PM-5 PM. There is no charge for admission!
Where?
The 2019 Spring Parade of Homes takes place at several residences throughout Marion County! Take a look at the map below for a full look at properties open for touring during this event! 
Is Showcase in the Parade?
As a matter of fact, we are! And we're proud to say that one of our own agents, Jason Boutwell, builder and co-owner of Boutwell Contracting and Development, is a featured builder in the Parade! Take a look at the properties he and others have included in this year's Parade in the MCBIA's 2019 Parade of Homes guide! 
In conjunction with this year's Parade, Showcase Properties will also be hosting open houses each weekend throughout the event, at properties located near-by to homes entered into the Parade. Feel free to stop by and explore these unique properties currently for sale:
Evergreen Estate 
4-bedroom, 3-baths  |  2,455 sq.ft.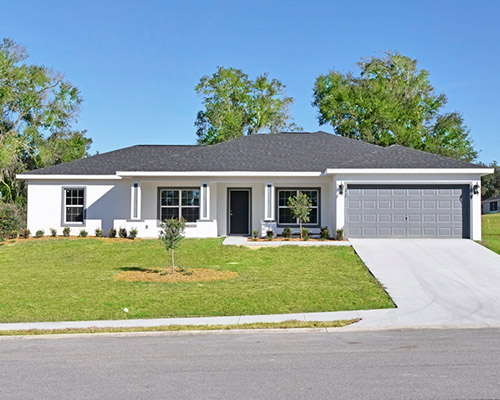 St. James Place
4-bedrooms, 2-baths  |  1,850 sq.ft.
For more information on these open houses, including time, date, and who is expected to attend, you can visit our Facebook Event by clicking the link below! We hope to see you there!