Being a REALTOR® is highly rewarding, but like an occupation, it comes with its own risks and hazards. September is National REALTOR® Safety Month, and we at Showcase want to take this opportunity to shed light on the risks associated with working in real estate as well as offer safety tips to help REALTORS® and other industry professionals mitigate these risks and stay safe. With the right resources, REALTORS® can serve their clients effectively while taking steps to ensure their own wellbeing and safety!
According the National Association of REALTORs'® most recent safety report, 23% of REALTORS® reported that they experienced a situation that made them fear for their personal safety or the safety of their personal information, and 31% said they felt unsafe during an open house. While only 5% of REALTORS® reported they had been the victim of a crime while on the job, that is well above the ideal of 0%. What can you do as a real estate professional to feel safer while doing your job and avoid becoming the victim of a crime?
Apps and Personal Security Systems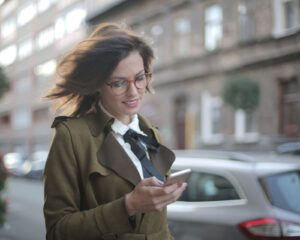 In the same NAR report, 58% of REALTORS said they use some form of smartphone app to track their whereabouts during situations in which they felt unsafe and alert friends, family, or colleagues if they are in any danger. These apps generally work by using your phone's GPS to monitor your location and incorporate some form of silent panic button that will alert select contacts that you may be in danger. Some apps also have an audible alarm to deter would-be assailants. The best systems however, incorporate both hardware and app software to keep you safe. One of the most highly recommended systems is KATANA safety, an attachment for your phone that links with a companion app. If you press the physical panic button on the attachment, it bypasses your phone's lock screen and alerts a 24/7 response center that will alert emergency services or your chosen contacts of your location and situation. Its total bundle of subscriptions needed to function optimally costs around $99.  NAR's resource page lists more safety apps and systems trusted by realtors, and many of them are free or have very low subscription fees.
While apps and personal gadgets can take your safety to the next level, there are actions you can take without them to ensure your own security. Here are some things to keep in mind the next time you find yourself in a situation that could potentially be unsafe.
1. Tell your friends, family, or colleagues where you are
Many of the above-mentioned apps have features that alert your loved ones or colleagues if you don't check in by a certain time, but the old-fashioned, analog version of this is just—telling them yourself. Before you go to an open house or showing, designate one or more responsible, reliable people as a point of contact. Let them know exactly where you're going and how long you will be there. Designate a time you will call them to let them know you are safe. If you're really serious about it, include a password or phrase so they know you're truly calling them to tell them you're safe under your own recognizance. Agree that if you do not call by the designated time (and give the password or phrase if you choose to use one), your point of contact will take additional steps to ascertain your safety.
2. Practice situational awareness
Whole books have been written about situational awareness (Left of Bang by former Marine Captain Patrick Van Horne and current Marine Major Jason A. Riley is a popular one), but you don't have to read a bunch of manuals or undergo extensive training to practice it. Situational awareness is a mindset, and the first step to adopting that mindset is being aware that threats to your safety exist, and that those threats can realistically happen to you—denying them or assuming they won't happen to you can lead to a lack of awareness that can ultimately compromise your safety. The second step is not only trusting your gut instinct, but training yourself to pay attention to it in every day life so that when in a potentially unsafe situation, you can take steps to protect yourself. When you arrive at a showing, does something about the venue feel "off"? Does something about a client's behavior toward you make you feel uncomfortable? Don't shrug off these warning signals. Your subconscious mind can detect and react to threats before your conscious mind can process them. You don't need to go running at every twinge of anxiety, but if something makes you feel truly uneasy, don't count it out.
For open house events, it's a good idea to have another colleague on hand so that you aren't alone, and also to keep track of the whereabouts of attendees. Make regular sweeps through the rooms and after the event is over, check closets and other closed spaces to make sure no one has stayed behind. Lock up and have your partner double-check on your way out.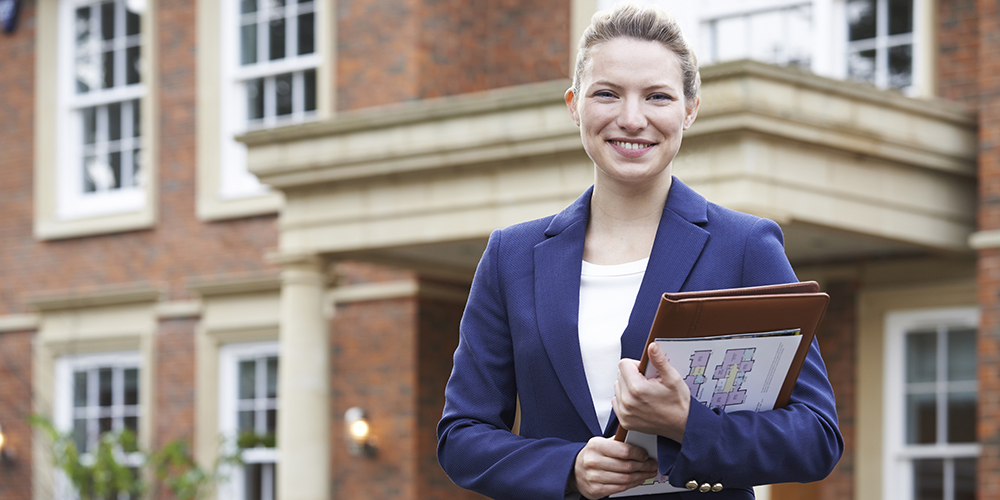 While threats do exist to REALTORS® just doing their jobs, there are plenty of ways to avoid them and do our important work safely and effectively—and even have fun! For more information about REALTOR® safety, contact our Showcase team or check out NAR's safety resources page!