A Cowboy's Life: Ruben Lamb
Written by Ronda Hemminger Evan
Ruben Lamb isn't just a life-long resident of our area – he's helped create the beautiful story of a rural community now called the Horse Capital of the World™ and widely considered one of the best places to live in America.
He moved to Marion County when he was five years old and never left. He attended schools that no longer exist – like Kendrick Elementary and Ocala High. And he is credited with many civic accolades, the most well-known being his success at bringing not one but two annual professional rodeos to Ocala.

Lamb, who's turning 80 on May 5, 2021, can tell you about two-lane roads where superhighways now run. Yet he's much more comfortable talking about farmland and the prominent families who raised cattle, citrus and other agricultural commodities in the 60s, 70s, and 80s.
And while most people would retire after a life so filled with work and duty, Lamb is still going strong today, and just as passionate about his life's work. And anyone who knows Ruben, knows that passion is professional rodeo!
And it really has been a cowboy's life for Ruben Lamb. He was born in Levy County before his family moved to Oxford, near what is now The Villages®. Growing up he watched his father, a wrangler, work cattle for a large ranch.
Around five, he moved to Ocala with his mother and sister. They lived in a one bedroom house near what is now the Ocala Municipal Golf Course while his dad had a case of what Lamb calls "wanderlust" and left the family.
During this time he attended Wyomina Elementary, and his mother walked to the downtown area for work. At the age of 14 his father would return to the family.
"I grew up poor and from a broken home," Lamb recalls. He remembers the church helping the family with food when they needed it.
A young Ruben eventually followed in his dad's footsteps and tried his hand at cowboying after two years in the Army and a short stint with a banking job.
"I wasn't a city boy," Lamb said. "But I did meet Diana Ruff during my time at the bank." She would become Lamb's wife, and today the two have been happily married for 57 years and raised three children, Ruben Jr. (known as Randy), DeDe, and Justin.
In the couple's early years, Lamb worked at A Bar B Ranch, and in 1979 became the first full time employee of the independently run Southeastern Livestock Pavilion (SELP). Today, the facility is owned and operated by the county.
And life was very different back then. Unlike the busy venue it is today, not much went on. Lamb shared he would work at the SELP "four long days a week," and then go "cowboy" the other three days week. He reported to Jimmy Glisson, Sr., then president of SELP, who was just fine with that arrangement.
Sometimes he worked three jobs to put food on the table. Lamb says he worked seven days a week for the better part of 16 years.
He rarely took a vacation then, nor does he today. "I'm not a good delegator," Lamb insists. And that hard work paid off.  Within four years of working at the SELP, he brought the first sanctioned, professional rodeo to Ocala.
In 1984 "Cowboys Ride So Crippled Children Can Walk" would become a mainstay phrase. And today, 38 years later, the Ocala Shrine Rodeo is still going strong. It's a charity event rodeo which Lamb started to benefit Florida Shriners Hospitals for Children, and is held every Labor Day Weekend at the SELP.
On the rodeo's 35th year anniversary, Lamb officially stepped down from organizing the event, and it was turned over to a new generation of Shriners.
Lamb, a Shriner himself, was named Shriner of the Year in 1984. He has held every officer position within the organization, and served as president in 1985.
Some might say starting a successful rodeo and raising money to help children would be a legacy in itself. However, it is only half the story of the rodeo tradition we enjoy here today.
Lamb is credited with putting Ocala on the "rodeo" map, and his work at the SELP helped the facility grow into one of the finest arenas in the southeast.
After enjoying much success with the Ocala Shrine Rodeo for almost 10 years, and the community's appetite for more rodeo action, Lamb would lead the charge once again to establish a second annual rodeo. In March 1994 the Southeastern Pro Rodeo debuted, and is considered one of the finest rodeos in the southeast nearly 28 years later.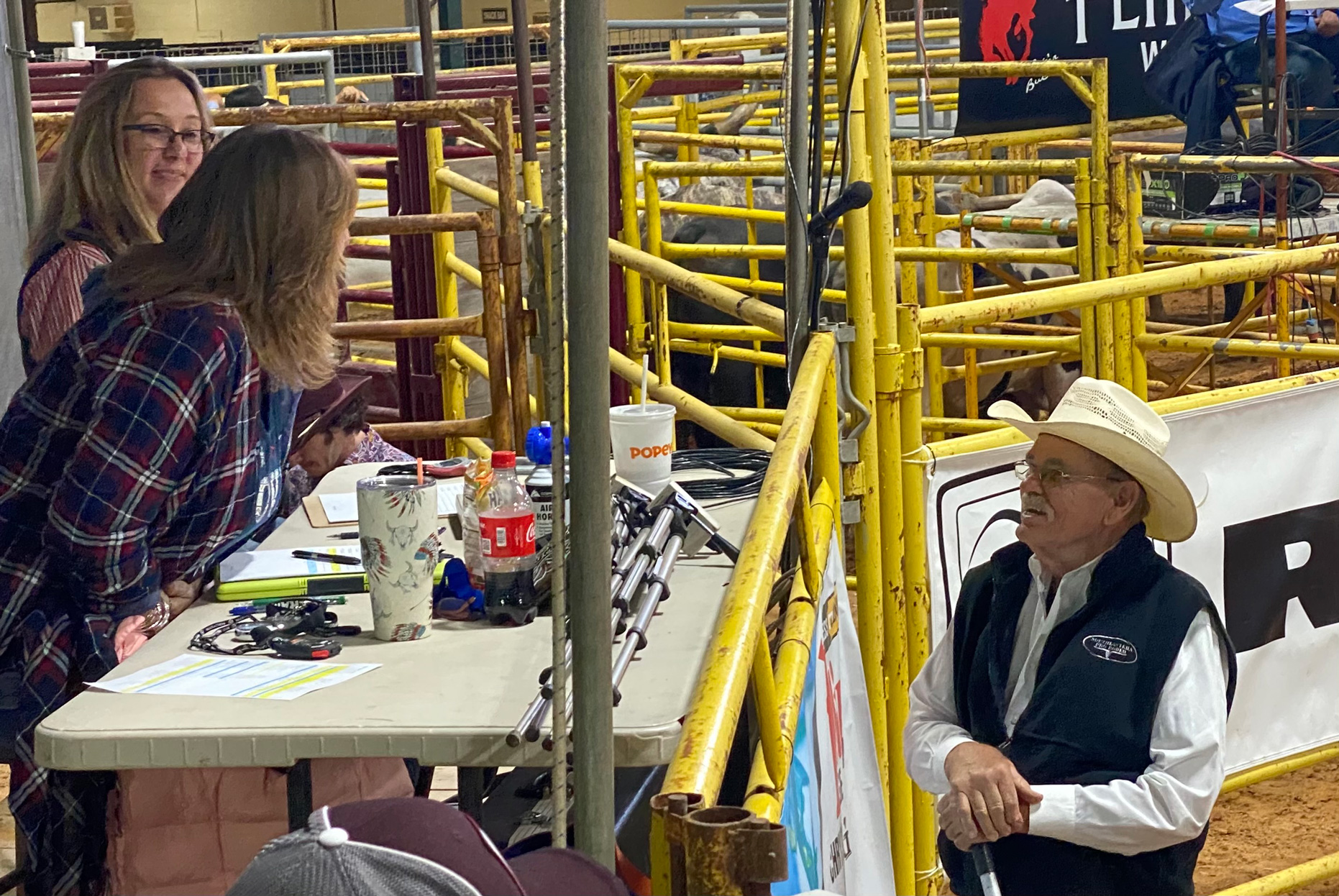 Both the Ocala Shrine Rodeo and the Southeastern Pro Rodeo are sanctioned by the Professional Rodeo Cowboys Association (PRCA) and the Women's Professional Rodeo Association (WPRA). Participants travel from all over the country to compete at these rodeos, due to Lamb's reputation for running a quality event and the facility he helped expand.
By this time, Lamb's ties to professional rodeo were strong, and in 1996 Dodge Ram's rodeo division offered him a job as a field representative. He took it.
"I've come a long way over the years because of my family," Lamb reflects. And when you ask him why he chose this life, he'll say "It chose me."
Although he was no longer working at the SELP, the facility remained near and dear to him and his family. He was organizing rodeos at the facility, and his children showed animals there during the annual Southeastern Youth Fair.
Lamb planted numerous trees on the SELP grounds while working there. One is located near the scales. The other, his favorite, can be found just between the extension office and the indoor arena.  It has a marker dedicated to Ruben, which was placed there a few years ago to commemorate his many achievements.
The tree is just one example of the many gestures bestowed upon a man who gave all he had to his career and helping others.  In addition to serving with the Shriners, he is also been a long time member of the Ocala Elks Club. He has held every one of the seven officer positions within that civic organization, and served in the top spot as Exalted Ruler in 1991/92.
For all of his service to others, he was nominated and chosen to carry the Olympic Torch in Florida in 1996 when Atlanta hosted the big games.
When he turned 71, he said his life goal of wanting to be "gainfully employed" until that age was fulfilled. So that's the year he decided "traveling from rodeo to rodeo" with Dodge would end.
Today, as he gets ready to celebrate his 80th birthday, the rodeo is still a family affair. Ruben's son Justin now takes the lead in a digital world for organizing the pro rodeo. Through his efforts, the events are streamed live and broadcast on RFT.
His daughter DeDe is in charge of ticket sales, and Mama, as he affectionately calls his wife, "just sits with the grandkids in the grandstands in her own special section."
Life is good.
The Community Spotlight series was created with the goal of highlighting local residents, businesses, organizations, and events that contribute to making Ocala the city that we love. You can take a look at our previous Community Spotlights here. 
We'd like to thank Ruben Lamb for taking the time to speak with us on his legacy, and everyone over at the Southeastern Pro Rodeo for their continued hard work and dedication for bringing the rodeo to Ocala!