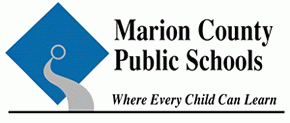 Here are seven more reasons why the Ocala and Marion County areas are great places to live, work and raise a family. All seven of Marion County's mainstream public high schools have been named among the nation's best by the Washington Post ranking of "Most Challenging High Schools".
The Post ranked the top 2,385 high school in the country based on the number of college-level exams taken by students, including for the International Baccalaureate (IB), Advanced International Certificate of Education (AICE) and Advanced Placement (AP) programs. Belleview's high school came in at an impressive number 436 and here's how all of our high schools stacked up:
Belleview — #436
North Marion — #746
Vanguard — #1,182
West Port — #1,933
Dunnellon — #2,125
Forest — #2,298
Lake Weir — #2,364
An important factor in Belleview and North Marion ranking so high is that they offer the prestigious AICE program, which is based out of Cambridge, England. Belleview has more students taking AICE exams than most high schools in the nation. About 420 BHS students are enrolled in AICE, or roughly 25 percent of the school population.
All in all an impressive showing by all of our high schools and it's also a testament to the quality of education in Ocala and throughout Marion County. You can read more about the high school rankings in this Ocala.com article and view the Washington Post rankings here.