For Sara Lefils, taking on the role of Executive Director of Ocala's Southeastern Youth Fair is a dream job. "I absolutely have a passion for kids and for education and for agriculture and I love everything about the Fair," she tells me. "There is just no atmosphere in my opinion like the Southeastern Youth Fair. It is a tremendously wonderful family of people." It is a big family, too—one of over 200 volunteers and eleven different agricultural production shows, including an auction for market animals. What grew from a single steer show in 1941 has become the largest all-youth fair in the state of Florida and the oldest all-youth fair in the country without a midway. This year's Fair runs from February 21st to the 29th.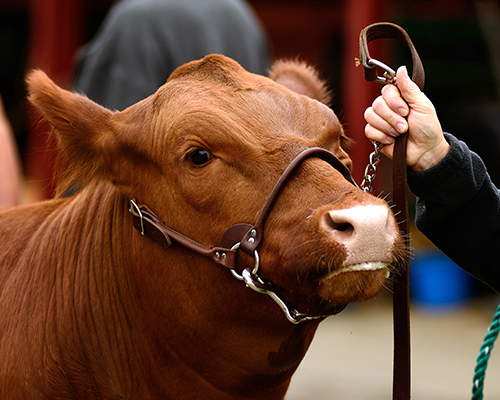 While overseeing such a complex production might seem overwhelming, Sara's main focus as Executive Director is simple: making everyone feel welcome. "One of my biggest goals is making everybody feel informed and comfortable and excited to be here," she says. She's seen firsthand just how far a welcoming attitude can go towards making the Fair a positive experience for every child and parent. Sara relates to me that "there was one year my son had a really difficult steer, and then another year my daughter had a very difficult steer, and the amount of adults that came up to encourage them and say 'you did such an awesome job, you were so tough out there'…I feel like that attitude brings out the best in people."
Such an experience embodies what the Southeastern Youth Fair is meant to be: a competition that fosters an understanding in our youth of the importance of agriculture while also helping them build invaluable skills applicable to all areas of their lives. Participants in the Fair have the opportunity to learn every step of what agricultural production involves, from beginning to end. Describing the process, Sarah says, "they are learning that when you have a project and you have an animal, you have to take ownership of that and take care of it…it is a commitment of time and discipline. They have to keep records of their finances, and then they have to get up in front of a crowd and walk that animal around. And then you get a buyer and write a thank you letter…There's just level after level that these kids grow. And they love it."
Mrs. LeFils is a firm believer that every child should have an opportunity to participate in the Youth Fair as well as groups like 4-H and the FFA. When she heard her husband, a farmer and cattle rancher, talk about the impact agricultural education had on him in school, she was determined that future generations of Marion County students would have the same enriching experience. "His experience in FFA in high school was tremendous," she says. "And not even on the ag side, but on the leadership side too. He said he could never get up and speak in front of a group of people until his ag teacher pushed him, and then he became a state FFA officer." This inspired her along with other parents to push Trinity Catholic High School, where her children will soon attend, to start its own agricultural education program for the 2019-2020 academic year. The school now offers the Agriscience Foundation class, which counts as a science credit.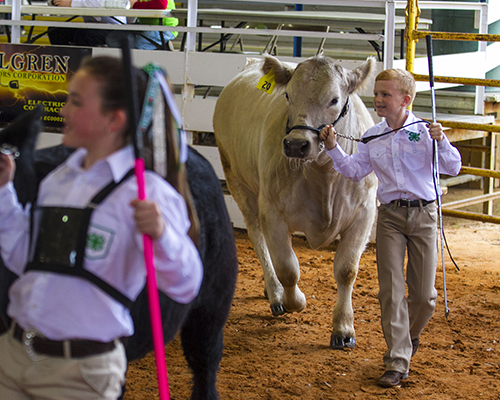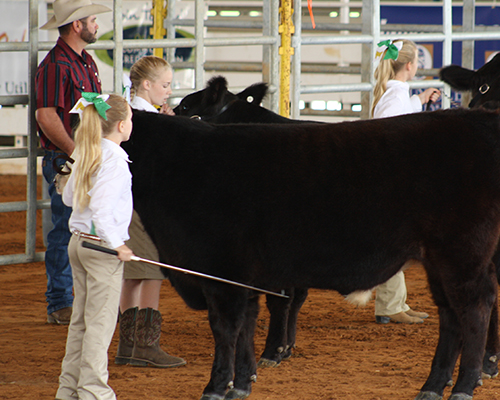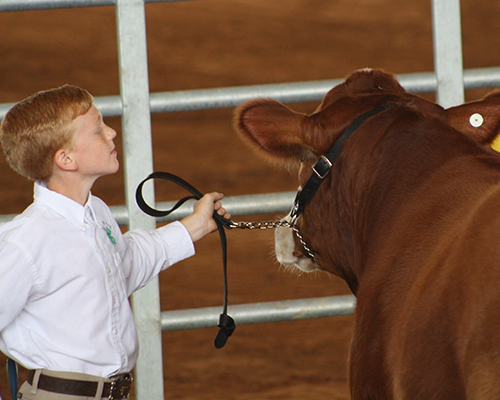 Above all, Sara is focused on fostering a new generation of agricultural interest with the Southeastern Youth Fair and with supporting 4-H and the FFA in Marion County. "I think a lot of people don't understand how vital agriculture is to our daily life and our success and our vitality. It's very, very important for us to continue to teach the next generation because the world is changing so dramatically. With technology everything is so accessible for them. For them to understand…there is somebody that is helping to put that food on your plate…FFA and 4-H and the Youth Fair help them learn that."
For more information about the Southeastern Youth Fair and how you and your family can get involved, contact our Showcase team or visit the Southeastern Youth Fair website. Agriculture is essential to the fabric of life here in Marion County, and we couldn't be more proud to support such an enriching experience for our local youth. We hope to see you at the Fair!