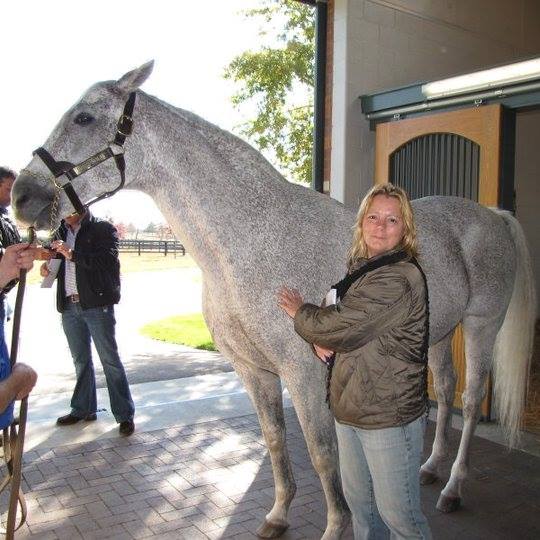 Growing up on on a Missouri farm in a log cabin, surrounded by animals, its no surprise that Tammy Gantt learned to love horses from a young age. What surprised her parents was the then-12-year old's insatiable love of the racetrack, which they at first indulged only hesitantly.
"I kind of lied to them to get them to take me to Oaklawn Park, which was about five hours away from our home in Missouri," she says. "I snuck bets."
Track employees quickly caught on that Gantt was not in fact 18 or older, and at the time no one under 18 was permitted to be on the premises. While her father made what she calls a "National Lampoon's Family Vacation"-esque scene about having their vacation ruined by having to leave, Tammy saw her chance and slipped away to continue watching the horses that fascinated her.
Her betting strategy? "I would wave at the jockeys, and I didn't know at the time you really weren't supposed to do that, and I bet on whoever waved back." The first jockey who waved at her, as luck would have it, was the legendary Pat Day. By the time her parents, furious and worried, came to collect her, she had won nearly $200. Their fury begrudgingly turned to wonder.
"If Pat Day hadn't waved at me," she laughs, "my life would have been a lot different."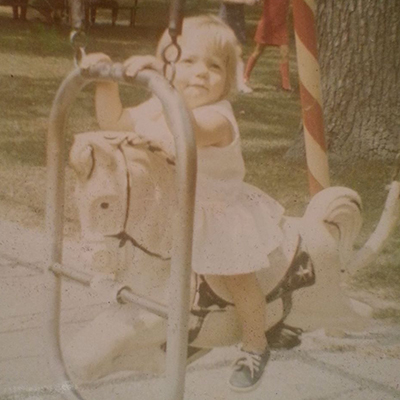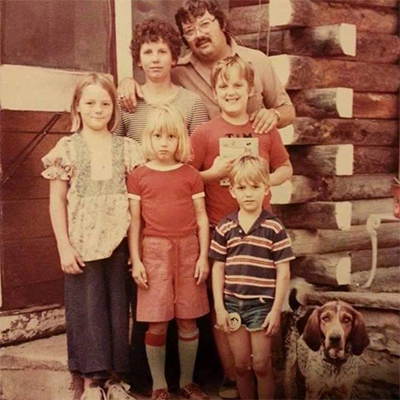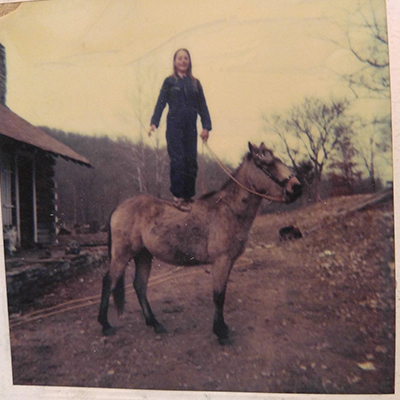 From that moment, Gantt's career was squarely focused on the promotion of the thoroughbred industry. She combined degrees in journalism and racetrack management to prepare herself for her dream career. She soon found herself at Miami's Calder Race Course. With Churchill Downs owning the track, Gantt's career began to take off. "I got to do a lot of openings at other Churchill racetracks across the country. We opened a casino during that time so I was part of that team, and then I did a lot of behind-the-scenes management for the Super Bowl and Lexus."
She spent a whirlwind 17 years in Miami, growing her career, and traveling to tracks around the world. But eventually that whirlwind started to pull her further away from the horses she loved.
"I was a little farm girl living in Miami and I had a little farm in the Everglades," she recalls, "but once the casino came… I didn't get to see as many horses. That's when I decided to make the leap up to Ocala."
A chance meeting with Florida Thoroughbred Breeders' and Owners' Association CEO and Executive VP Lonny Powell led to Tammy's involvement with the Association, and perfectly matched her passion for promoting the racing industry. She was a natural fit to take over the annual charitable gala. And once she did, she hit the ground running.
"I said, 'Let's really make it a Gala. Let's find a big venue, let's just blow this thing out to be what it is, which is the biggest celebration in the Florida thoroughbred industry and one of the biggest celebrations of the thoroughbred industry in the United States.'"
The FTBOA Gala has become a highlight event in the life of Marion County, one reflective of our reputation as Horse Capital of the World®. This year marks the 75th anniversary of the beginnings of FTBOA, and Gantt wants the yearlong theme to dwell on the state's rich equine history. She remarks that Florida is in fact the third most populous state for horses, and that Marion County has more horses than any one county in the U.S. – with nearly 80,000 equines.
"I like the idea that I'm a part of that, that I get to be behind-the-scenes, learn the history, and then also bring that history forward to make the next part of history," she says. "With the Gala, one of the big things I want to do is take a stroll through that history because it helps people remember why they became part of our industry and also celebrates the people that are currently being honored. I just love every part of that."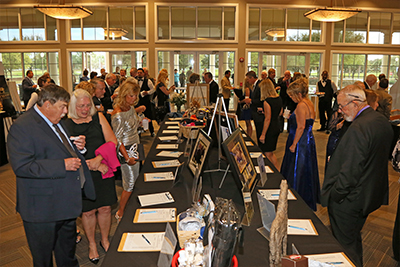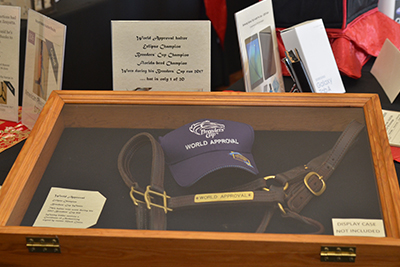 For her, the Gala is more than just an industry event–it's a family gathering. Her ultimate goal in planning the Gala every year is to "make everyone feel like this is one really, really big family getting together to enjoy an evening of celebration."
Beyond celebrating, the Gala is also about giving back–an aspect of the FTBOA that Showcase is proud to be a part of.
"Showcase Properties and Valerie Dailey have been really instrumental. She serves on the FTBOA executive board but also is the chair for our Gala and for our charity committee. Valerie plays a vital role because she sets the tone of you know, 'let's work hard for the charity.'"
Funds raised at the yearly Gala go toward Florida Thoroughbred Charities and the thoroughbred retirement farm, Second Chances.
"The horses on this farm are partnered with women inmates from Lowell Correctional Institution who learn to care for them and learn how to apply their skills to future careers in the equine industry. We're really proud of that and we see the women getting equine certification degrees and getting placed in gainful employment at all levels of our industry throughout the country," Tammy notes, "And then what we find too are obviously that the horses are super well-cared for. We want to show that you can find a way to manage and support the horses that have been so good to you and to retire them happy, healthy and sound and give them another opportunity to live out what their mission is."
Gala Update:
The Florida Thoroughbred Breeders' and Association has indefinitely postponed their annual Awards Gala, which was set to take place on March 16th, 2020 at the Circle Square Cultural Center Ballroom in Ocala, Florida due to concerns about the coronavirus (COVID-19) pandemic.
"It is with an abundance of caution in the best health and safety interests of our members and guests that the FTBOA is regretfully postponing our annual Awards Gala indefinitely," FTBOA CEO Lonny Powell said.
"As concerns over the global coronavirus pandemic continues to mount, we felt this, as difficult as it was, to be the right decision. Our annual event is one of the largest attended thoroughbred industry awards celebrations in the country, and our attendees travel from throughout the state and country. We also considered that a large number of our attendees fall within the 60-years-old or older range, considered to be the most at risk from the coronavirus."
The FTBOA regrets any inconvenience that this cancellation may cause to the devoted awards winners in several categories, the sponsors, and the attendees. The 2019 Chase to the Championship award winners were published in the March issue of The Florida Horse, while the other awards winners were announced in a video, available for view at the FTBOA facebook page.
Tammy's tireless dedication to the thoroughbred industry is one of the many reasons why we love where we live. For more information about how you can get involved with Florida-breds and the Florida equine industry, contact us, or visit the FTBOA webpage at www.ftboa.com! There are endless opportunities to show your support and make your mark on the Horse Capital of the World®.
The Community Spotlight series was created with the goal of highlighting local residents, businesses, organizations, and events that contribute to making Ocala the city that we love. You can take a look at our previous Community Spotlights here.