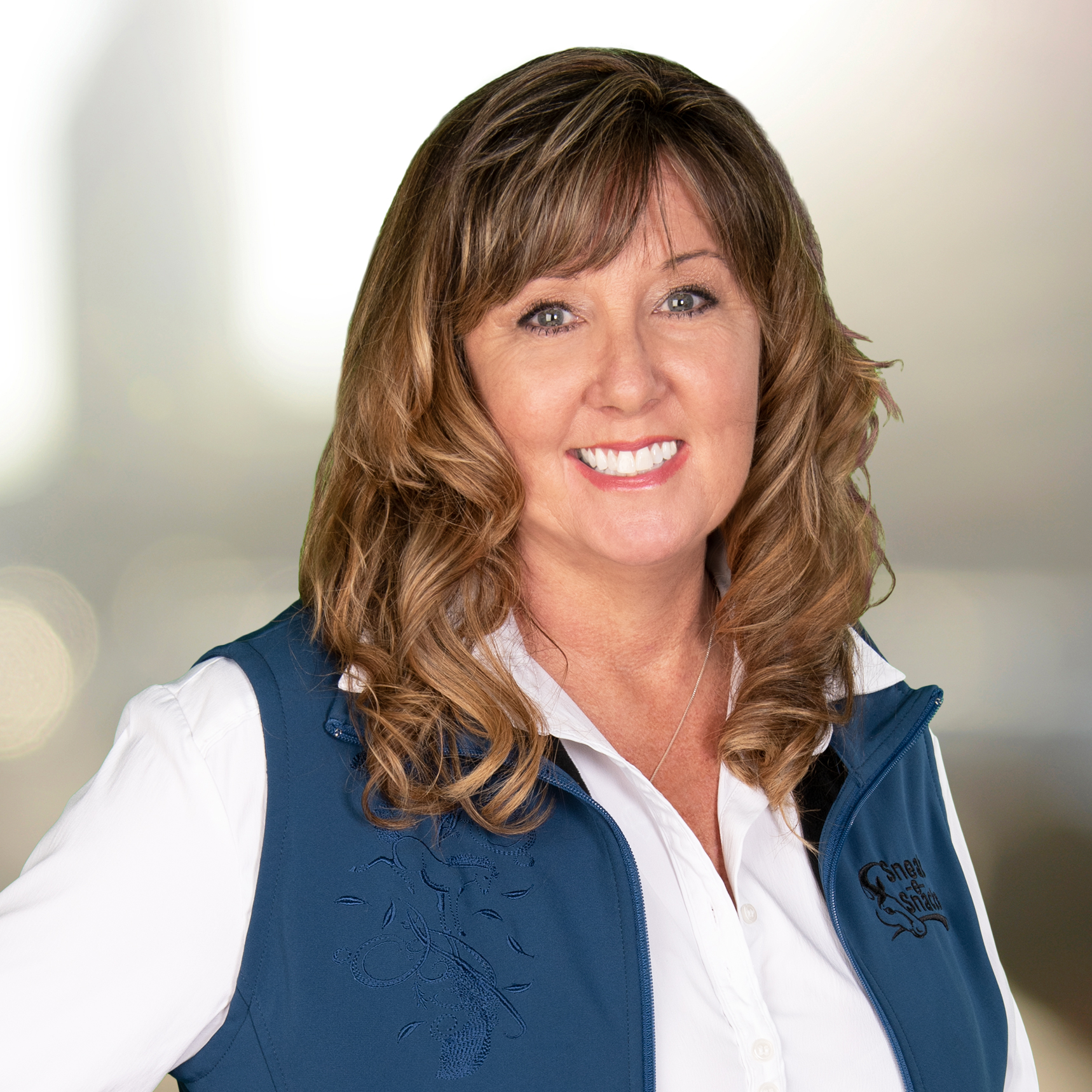 • Sneak-E-Snacks – Owner/Operator
• Marion Therapeutic Riding Association – Seat on the Board of Directors
• Paso Fino Association – Former Event Chairman
• Local Shelters of Marion County – Fundraiser Organizer
Originally hailing from Oxford, NY, Tina Halsteter is a 15-year resident of Ocala with a long history of activity within the equine industry. Currently, Tina is the owner and operator of Sneak-E-Snacks, an all-natural pet treat company that she founded in 2009. Tina also currently sits on the Board of Directors for the Marion Therapeutic Riding Association, and has been involved in the Equine Alliance Committee. In the past, you may have also run into her at HITS where she served as a barn judge for 6 years, or as the Event Chairman for the Paso Fino Association. 
Tina loves where she lives, and as a new REALTOR® with Showcase Properties of Central Florida, she's excited to inspire her customers to love where they live as well! As an equestrian herself, Tina is a great match for those looking to buy or sell farms of any level and price-point, and has a wealth of information for those not familiar with the Ocala / Marion County area. Tina is also ready to help those looking for a residential or vacant land property, and always puts her customer's needs and goals at the fore-front of any interaction.
When not involved in real estate, Tina can be found on her 12-acre farm with her husband of 29 years. Her and her husband care for quite a flock, including horses, dogs, cats, alpacas, goats, and chickens. She's also known to spend her time gardening, soaking up the sun at gorgeous Florida beaches, or spending time with her family and friends on her boat. Tina also has two daughters, who also reside here in Florida.