Retirement is approaching and you've got some planning to do. Once the kids have left the nest and your working days are behind you, what's the next step? If you're like many retirees, moving to an active adult community may be something you're considering. But why leave the place you've lived in so many years for somewhere new? Here are some advantages to living in an active adult community to factor into your decision-making.
1. Low-maintenance living
Downsizing is an option that many empty-nesters must consider, and one that can ultimately lead to a more stress-free lifestyle. Living in an active adult community means less clutter, less upkeep, and most importantly, onsite maintenance services included in your fees or dues. Why sweat over a lawn mower or clogged gutter when you could be lounging by the pool?
2. Like minds
There's a reason they're called active adult communities. When you move to one, you're surrounded by individuals your age, who share your interests. Many communities offer special interest clubs to encourage members to build relationships, share what is important to them, and create a vibrant social circle. Outside of 55+ communities, this intentional community-building may be much more difficult to find.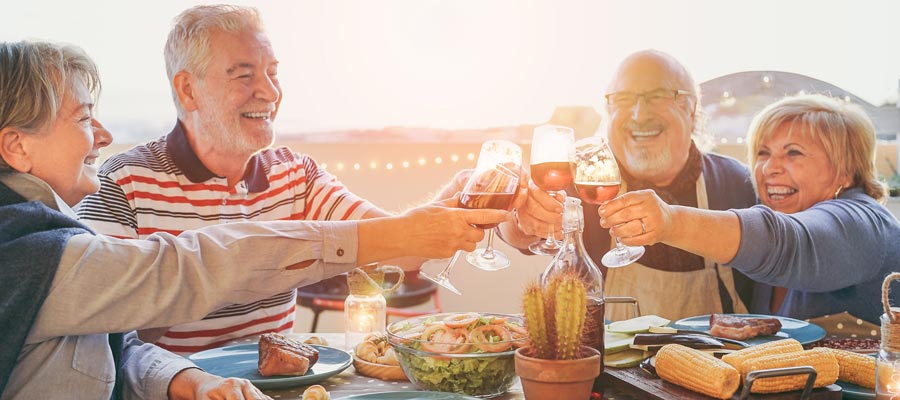 3. Onsite services
No one likes running errands—traipsing across one side of town to the other to get groceries, pick up prescriptions, and do the thousand other things that need to get done. In an active adult community, most if not everything you need is often just around the corner. Resort-style living means onsite everything, from salons and spas to groceries and medical care. You'll spend less time, gas, and energy on errands each week and more time on the tennis court or golf course.
4. Longevity
When researching why people on the island of Okinawa tend to live longer than the general population, researchers are often told by the inhabitants that the answer is ikigai. This roughly translates to "the thing that gets you out of bed in the morning." When polled, each person notes that their ikigai is often unrelated to work or their previous career—meaning it's important to have passions and activities beyond work that get you excited to wake up every morning. 55+ communities are built around ensuring that you stay active, engaged, and learning, which many studies show prolong health and life in older adults. You'll have access to top-quality fitness programs, thriving social clubs, and academic-quality classes that will infuse your life with ikigai and keep you healthier longer.