Celebrating a Legend
By Cynthia McFarland 
An Occasion to Celebrate
Everything about this day breathes spring. The soft shade of new green painting the leaves and blurring the pastures. Birdsong everywhere. Sky the color of gently-faded delphiniums. Delicate clouds that resemble spun sugar confections. It's one of those perfect Ocala spring days we will try hard to remember once summer's heat and humidity set in. The afternoon is made all the more memorable by the gathering taking place at Bo-Bett Farm. Located in the northwestern part of Marion County, this farm has become nothing short of legendary for more than one reason. For starters, it's set on some of the most picturesque property in Ocala. Magnificent old oaks, sprawling pastures thick with native grasses and a slight roll to the land make it a prime spot for breeding and raising livestock. This farm has been home to many champions, both equine and canine. You might as well add "human" to the list of champions, because long-time owner Carol Harris is nothing short of a legend herself and certainly a champion of all that is positive in this world.
"It seems like everyone I meet turns into a friend. They don't forget me even if I only meet them once."
The open house gathering on March 23 celebrated Carol's 95th birthday, and also marked the end of an era, as Carol has decided the time has come to sell a major portion of her cherished farm. Many from the community, including business connections and friends old and new, came to wish Carol well and see the farm. Carol credits her many interests and friends ("my people," as she calls them), with her happiness and longevity.
"Probably the greatest accomplishment I've had is still having so many friends,"
she remarks.
"When you get to be my age, many of your old friends have died, but I've always had the instinct to make new friends and I still have so many who are very close to me who were just young children when I first met them."
For her birthday, Carol received a letter from one of those friends, a man whom she met when he was just a teenager bagging groceries at the Publix where she shopped. "I met him when I moved here in 1963 and he has kept in touch with me all this time. He sent me the most beautiful letter," she smiles. "Things like that are so meaningful. The open house meant more to me than anybody knows, having all those people come, some I hadn't seen in a long time and others I hadn't met yet, but who knew of me.
"I've been blessed," Carol says, adding that her "people connections" have been one of her greatest joys in life. "It seems like everyone I meet turns into a friend. They don't forget me even if I only meet them once." Among the friends who joined in celebration of Carol were Tim and Lou Petty, fellow Quarter Horse breeders. "Carol's been the matron; she was like my mom in Ocala. We used to travel through Ocala when came down from Michigan to show in Florida in the early 1980's," recalls Lou. "When we decided to buy a farm here, we came to get her blessing."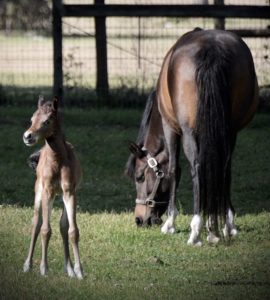 Carol may be 95, but apparently no one has told her that most people her age–if they even get there–have slowed down. Her days are still busy with her beloved animals, both dogs and horses, and she's surrounded by family and friends who keep life interesting. "I'm just carrying on business as usual. This morning I shipped three dogs to different places in the country," says Carol, who believes a personal touch is essential, meaning she does much of the work herself. Daughter Wendy lives on the farm and has worked companionably at her mother's side for many years, assisting in all areas of the farm's business. "I'm still breeding and showing dogs," Carol says. "Although I'm not showing horses any more, I am still breeding some." One new arrival, a stunning bay foal out of a Rugged Lark mare and sired by Entourage, a popular Welsh pony stallion, is now frolicking in her pastures. She's so pleased with this foal, she plans to breed the mare back to the same stallion this season so she'll have another baby by him to look forward to next year.

Drawn to the Sunshine
So just how did a native of New Jersey become one of Florida's most prominent owners and breeders? Ocala draws horsemen and women from near and far. Carol Harris was one of those who fell under its spell, found her niche here and never left. She had been breeding and showing horses and dogs long before moving to the Sunshine State. A family friend by the name of Charlie Keiser owned a Thoroughbred farm in Ocala and would frequently tell her, "Carol, if you can raise horses like this in New Jersey, think what you could do in Ocala." All it took was one visit to the area and Carol understood what Keiser had been talking about. So in 1963, she loaded all 32 of her horses and about a dozen dogs (she was breeding German Shepherds and Dobermans at the time) and headed south.
She fell in love with a piece of property north of Ocala and bought half the partnership that was Bo-Bett Farm, a 400-acre Thoroughbred operation named after the original owners, Bowen and Bettendorf. Marion County cattleman D.A. Lewis was born in Ocala and remembers that before the property became Bo-Bett Farm, it was a cattle operation back in the 1950s. The farm produced several stakes-winning racehorses the first year after Carol arrived, which affirmed her decision to keep the name Bo-Bett Farm. She figured it was lucky. She was right about that. In 1968, Francie's Hat, the colt who finished second in the Kentucky Derby, was a Bo-Bett homebred. By that time, Carol had bought out remaining partner, Roy Bowen, but she never changed the farm's name.

A Champion in Every Way
In 1982, Carol made what would turn out to be one of the smartest decisions in her life when she bought a yearling colt by the Thoroughbred stallion Really Rugged, out of a successful Quarter Horse show mare named Alisa Lark. That colt, Rugged Lark, would change Carol's life forever. Rugged Lark would eventually become the backbone of Bo-Bett's breeding program, siring champions in both English and Western disciplines. But first, he would become a champion himself. In the show ring, it seemed there was nothing he couldn't do. Rugged Lark amassed 326 performance points in seven different disciplines, both English and Western, and made history as the first American Quarter Horse to win the prestigious title of Superhorse. He then became the first Superhorse to sire a Superhorse, as not only one, but two of his sons have earned the coveted title. (The Lark Ascending won it in 1991, and Look Whos Larkin in 1999. He also sired Regal Lark, who was reserve Superhorse in 1993.)
The charismatic stallion became an ambassador for the American Quarter Horse Association (AQHA), appearing at many prominent events, including the 1996 Olympic Games. His bridleless performances, many with trainer Lynn Palm in the saddle, moved fans to tears and brought crowds to their feet again and again.The Breyer collectible model of Rugged Lark became extremely popular. He was given the AQHA Silver Spur award in 1996 in recognition of his achievements as an ambassador and entertainer. When he embarked on his farewell tour in 1997, he was sponsored by Bayer Animal Health division of the Bayer Corporation, making him the only horse to ever be sponsored by a major corporation. He also became the "poster child" for America's Horse Cares, a program launched in 2004 by the AQHA Foundation to raise scholarship money for non-profit 501(c)(3) therapeutic riding organizations that are certified by the North American Riding for the Handicapped Association. Carol Harris was inducted into the American Quarter Horse Hall of Fame in 1997; Rugged Lark was inducted in 2006.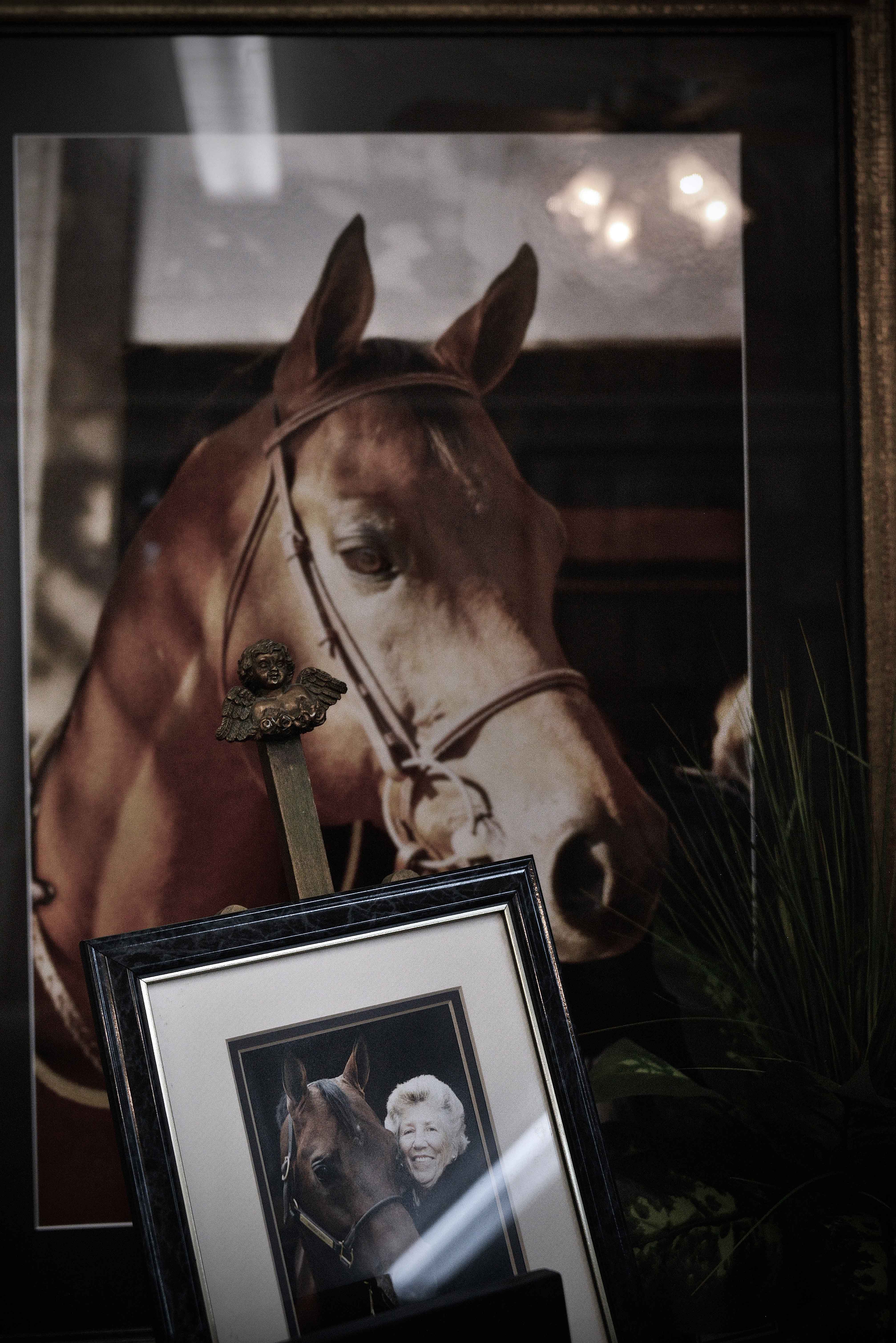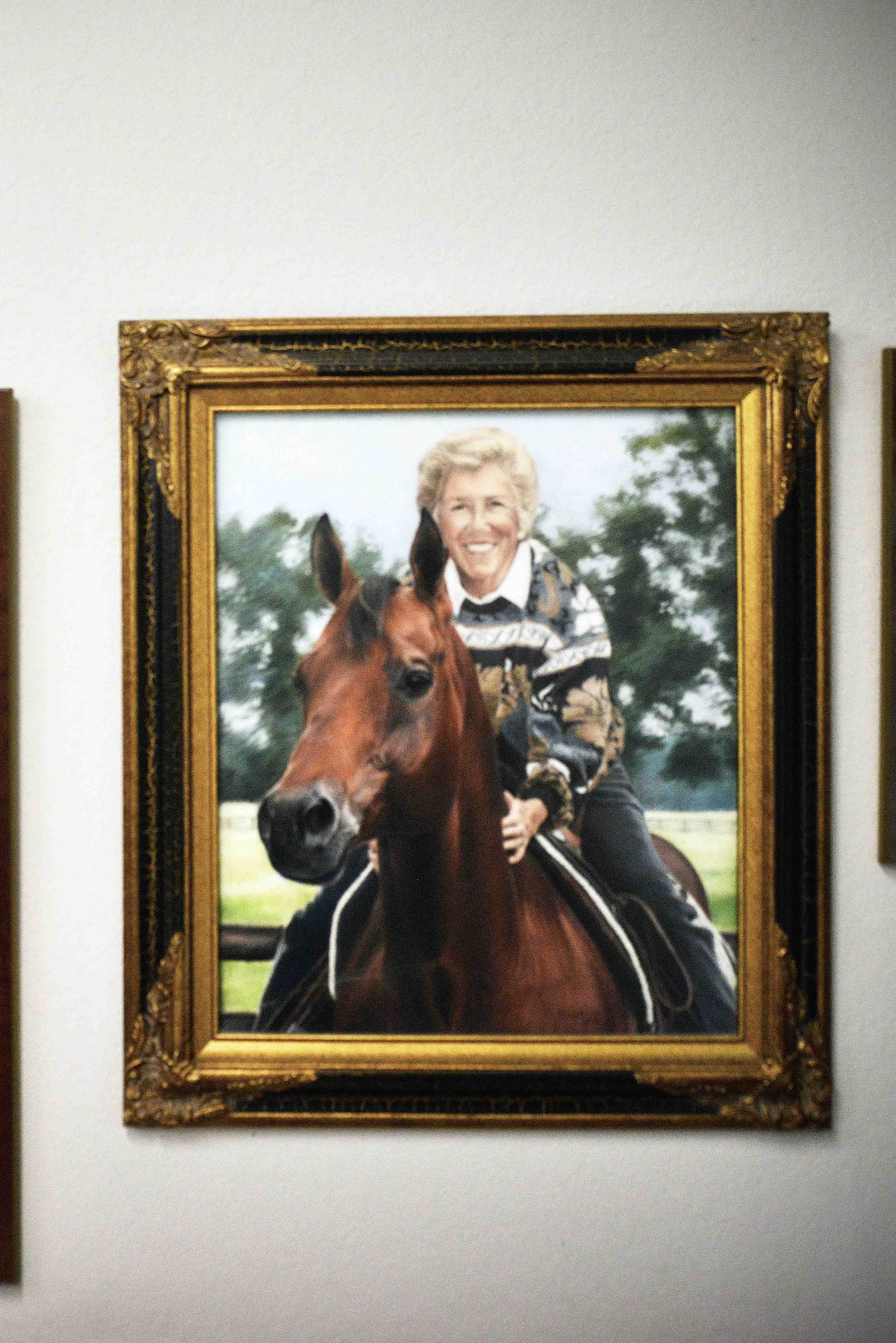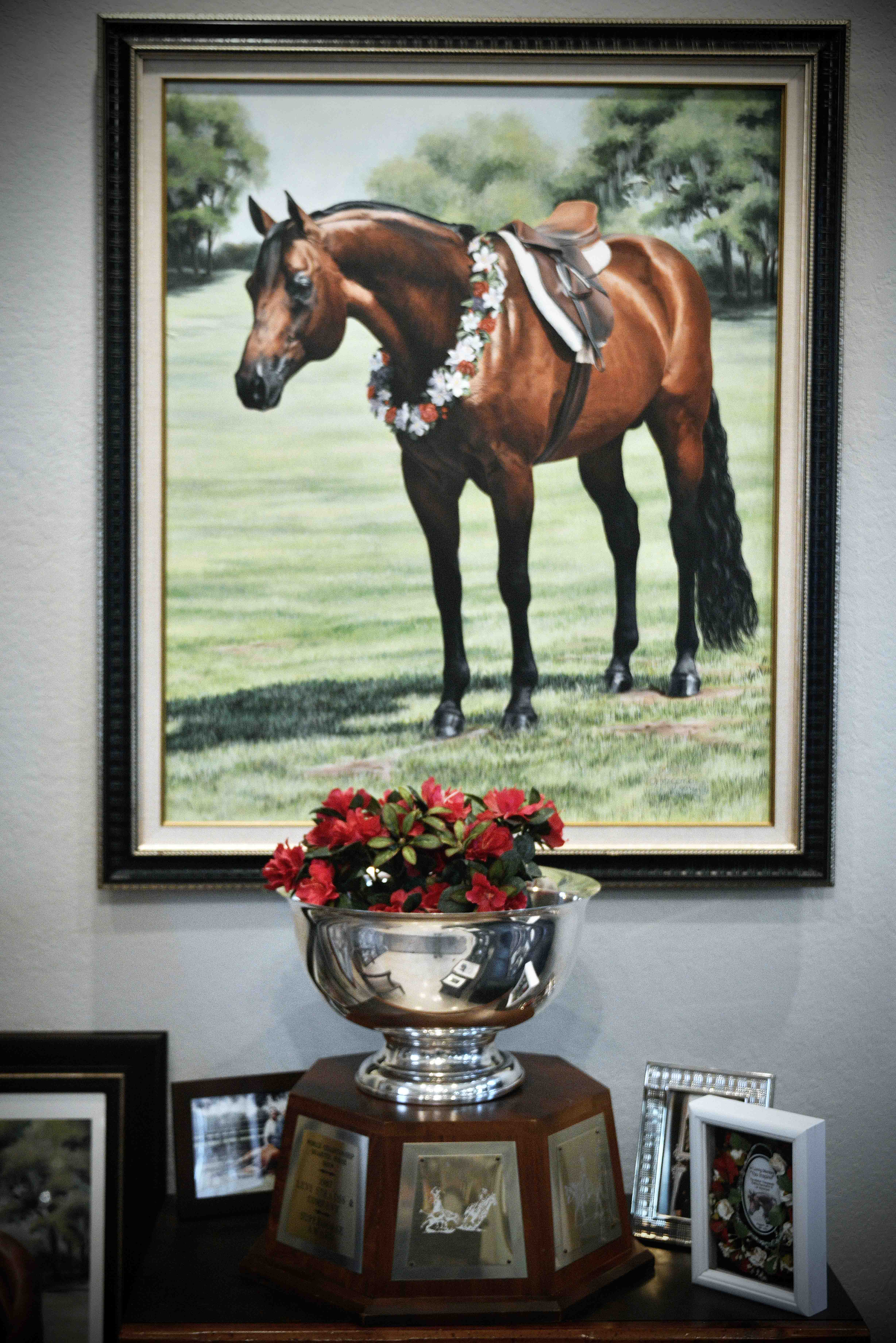 Canine Connections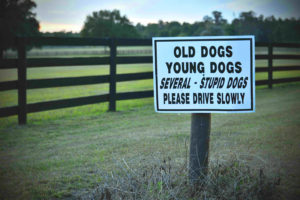 Horse lovers know Bo-Bett Farms for its equine champions, but Carol has also bred hundreds of champion Italian Greyhounds and Whippets, two breeds she adores. She remains one of the top breeders in the country. "I've always had dogs as well as horses, and can't imagine life without either one of them," she says. "They've both been so important to my character. I've learned from them as I hope they've learned from me." Very hands-on, Carol feeds and cares for her dogs each day and loves the routine.
History Continues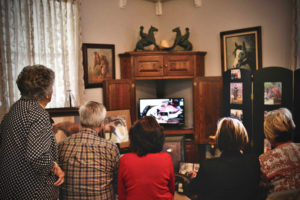 The office at Bo-Bett Farm is as much a museum and historical time capsule as it is a work space. There's no way to see everything in a hurry. In addition to the many photos and paintings of Rugged Lark, there are row after row of show trophies and memorabilia on every shelf. There's a television in one corner with benches arranged in front of it for a good view. Over the years, the countless visitors to Bo-Bett Farm have taken a seat here and lost themselves for a few minutes in the video commemorating Rugged Lark.
The classic Whitney Houston song "One Moment in Time" makes a fitting accompaniment to the images of Rugged Lark on the screen. Even if you've seen it multiple times, the footage of Lark's bridleless demonstration with rider Lynn Palm is enough to bring tears to your eyes. What a horse. What a ride. For Carol Harris, the journey continues. Admittedly, there's some sadness in selling the farm she's owned for half a century, but Carol is practical and maintaining 80 acres just doesn't make sense at this stage of life. She's keeping ten acres and the home on the hill she's lived in for decades. She has her ponies and dogs to keep her busy. She has her "people." She's happy.
What a woman. What a ride.
"The open house meant more to me than anybody knows, having all those people come, some I hadn't seen in a long time and others I hadn't met yet, but who knew of me." – Carol Harris