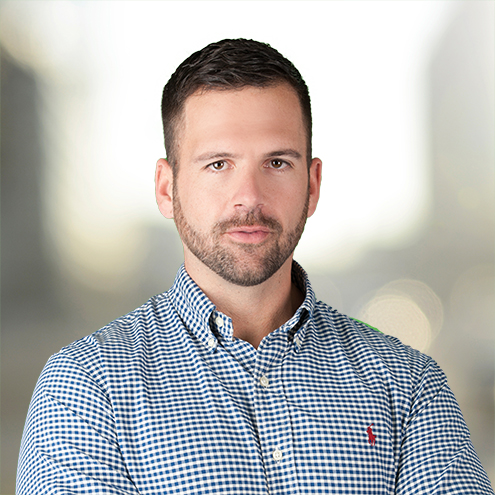 Our own Chris Workman (an OMCAR Rookie of the Year 2017 and Outstanding Achiever two years in a row 2017-2018, we must note!) is playing with Team Resolute on Saturday, June 26th, 2021 at Ocala Horse Park, and he's jazzed about it. But honestly, it doesn't take much to get him in a saddle. Give him a horse, a helmet, and a mallet — he'll jump right in and play anywhere, with anyone.
This is actually all the more remarkable when you consider that five years ago, he was decidedly not a polo fan. In fact, it would be fair to say he abjectly kind of loathed it.
"I dabbled in Polo," he explains, describing a couple of early, hapless attempts at training for the sport years ago with less-than-enthusiastic instructors. He remembers wryly that, "I didn't love it."
A passionate horseman who trained in Western pleasure, Hunters, and show horses, he had been riding professionally for years and would probably still be doing that if he wasn't in real estate. When planning the move to Florida with his parents, one criteria for their new home was that it had room for horses and riding; when an available property with a polo barn was proposed, he balked.
"I said I would never play polo and leave pleasure horses. And ponies?" He laughs sheepishly. "I thought they were actual ponies and not horses."

It wasn't until about five years later when Carmen Murvin — a colleague at Showcase Properties — came to him one morning at the gym where they both work out.
"She said, 'Listen, I met this group, great people. You should come check them out.' It was so spontaneous."
He protested at first, saying he didn't have a saddle or tack, or even a horse to ride, but Carmen waved all that off. "Just bring your helmet", she said, and who was he to argue? Off to Ocala Polo Club he went, where David Eldredge and Lauren Procter Brown had begun building up the organization and were determined to bring it back to its former, formidable glory. When Chris walked into the arena, he wasn't sure what to expect, given his previous disappointing experiences at the sport. But Eldredge, who was an instructor at Cornell for 25 years, and Procter Brown, who played collegiate Polo, were wholly different, and the welcoming, fraternal atmosphere converted Chris straightaway.
"I was instantly hooked. David and Lauren are really, really cool people, and David will take you as far as you want to go," he says. "This whole group that's been riding with him since November has really progressed, and we're loving it."
Very quickly, his former loathing and preconceptions of the sport were given the heave-ho as he threw himself into the game and all its aspects. The first thing he realized, he says, is how incredibly social it is — and has always been. For instance, after each practice the team shares a meal, cooked by the owners of the farm where they train — much like a traditional Argentinian polo Asado. It's a standing ritual in Argentinian Polo, encouraging team members to unwind, cool down, bond, and chat. The meal itself doesn't have to be necessarily fancy; sometimes grilled fish or a barbecue, sometimes a pizza. But everyone is fed, watered, and relaxed. During matches at Ocala Horse Park, the spectators will mingle from tent to tent and tailgate, which is also a normal thing that happens in the sport worldwide.
"Down in Wellington (Palm Beach), everyone goes around and says hi," Chris points out the similarities. "It's great networking. And in Wellington, it's a freakin' party."
While he's amped up to play anytime, he's particularly looking forward to Saturday's match; a lot of his coworkers will be there, and the teams will be playing with a pro on each one. He loves the discipline of it and the competitive spirit among the players; when they get on the field, they push and challenge each other to play as hard as they can and make a better game. That includes the rare joy of besting their own instructor, to their everlasting glee.
"Sometimes he's super cool about it, and other times he's incredibly competitive and comes right back at you." Chris laughs. "But if I can make a play off of David, it's the best feeling. I don't even need to make a goal."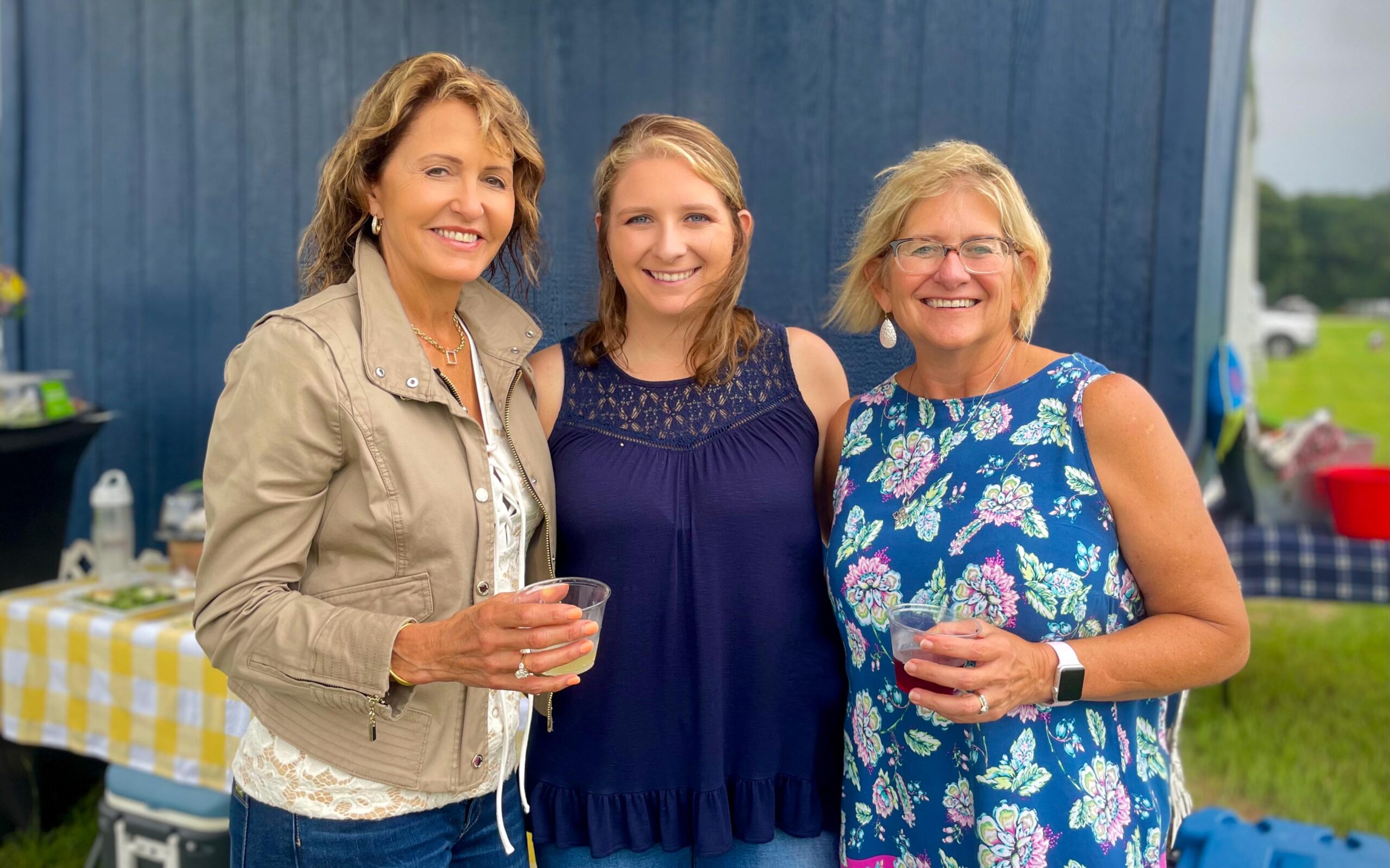 Carmen Murven, Samantha Dailey, and Valerie Dailey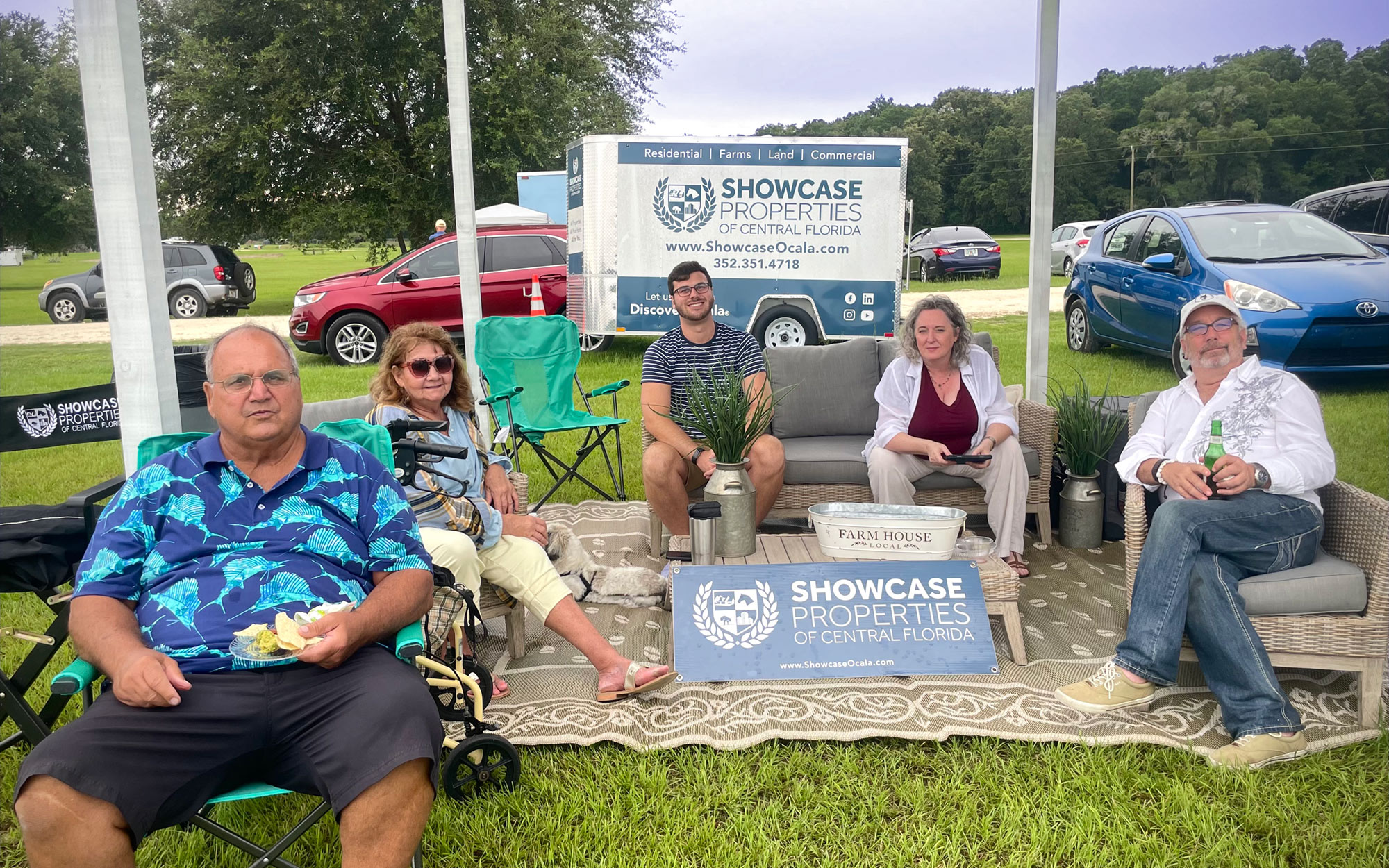 Chris' family, friends, and Showcase team showing support
More photos from the polo match
Ocala Polo Club matches are held at the Florida Horse Park each Saturday at 6pm throughout the Summer season, sponsored by Showcase Properties. Matches are open and free to the public. For more information, visit www.ocalapolo.com for the full Club schedule.
To learn more about Chris Workman, check out our "Showcase Minute" video feature: