Welcome to 
The Florida Mile
374-acres of gently rolling hills at the heart of Marion County's Horse Country make this horse farm an active equestrian's dream. Multiple 20+ acre lot options available.
Williston, Florida
Valerie Dailey
Broker, Owner, GRI, e-Pro, PSA
Showcase Properties of Central Florida
352.816.1080 • Valerie@ShowcaseOcala.com
Broker Associate Partner
Keller Williams Town & Country Realty
850.445.3189 • DennisSPC@kw.com
The Florida Mile is a premier training facility located in Williston, Florida, right at the heart of Marion County's pristine Horse Country. This amenity-packed farm has plenty to offer those looking to take their equine venture to the next level! Covering an impressive 374 acres, the land offers gently rolling hills, vibrant green grass, and has been mostly cleared. Despite this, the property is dotted by live oaks that provide shade from the warm Florida sun.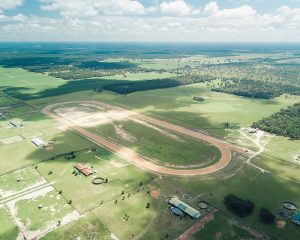 At the center of the property is a well-maintained 1-Mile Fast Dirt Track. Designed to prepare young thoroughbreds to compete on the world's greatest racecourses, the track is masterfully constructed to combine performance and consistency with safety. Harrowed, watered, and sealed daily by two maintenance providers, the track's even and resilient surface will be a highlight for trainers and jockeys. The track is routinely up-kept by J.D. Wright (aka "The Track Master") in order to keep it fine-tuned and in peak performance.
But the track is just the beginning of this farm's impressive list of amenities. Between 8 barns is a total of 192 stalls, plenty of room for horses to rest easy, as well as 3 storage barns to house any extra equipment you may have. 29 lush, verdant pastures dot the landscape, and there are multiple hot walkers and round pens throughout the property. Other features of note include tack rooms, wash racks, wash tubs, storage racks, shaving bins, and washer and dryer hookups. Three residences complete the full property, including two 1,200 sq.ft. homes and a 760 sq.ft. 2-bedroom apartment.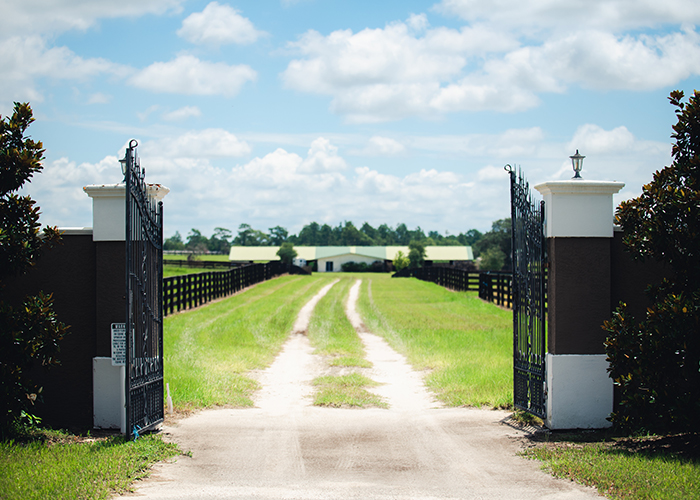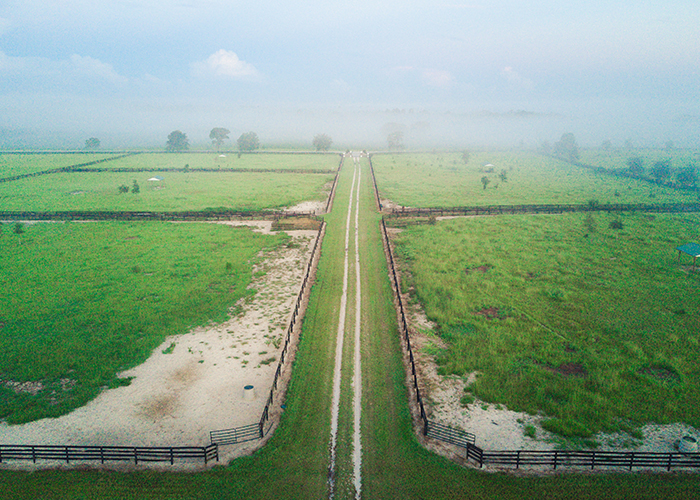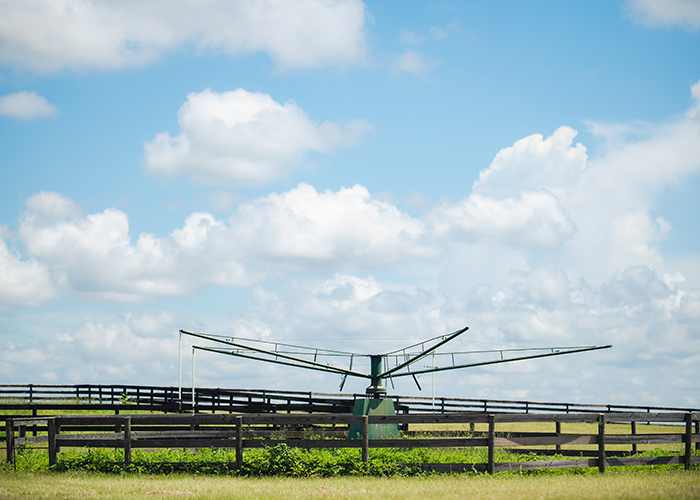 Does 374 acres seems a bit daunting?
You may be interested in some of the smaller parcel options available with The Florida Mile!
With several 20+ acre lots available with a variety of amenities, you can purchase individual lots or combine lots to meet the ideal size for your future horse farm! Each lot offers unlimited access to the track for training by becoming a stakeholder through your purchase. Many of these lots have amenities already on property, including barns, meaning you can start your equine venture right away and add to it as needed! If you prefer starting from the ground-up, there's lots for that too! Partially cleared or fully cleared land is available, meaning you can sculpt your horse farm exactly to your preference! 
Take a look below at the lots we currently have available
The Florida Mile's unique grounds have a wonderful location for active equestrians looking for their own slice of Central Florida Countryside.
Lime-stone enriched soil, a warm climate throughout the year, and access to a thriving equestrian industry in the area is a huge advantage for the raising, breeding, training, and resting of happy, healthy horses all year long. Central Florida's attractive location offers high accessibility due to its close proximity to the Florida Turnpike and Interstate 75. Both the Atlantic and Gulf Coasts are a little over an hour away, offering easy travel for a beach get-away or for any family who may be visiting. Tampa and Orlando are roughly 2 hours away if you're craving a metropolitan experience. Offering a variety of shopping, dining, and attractions, Tampa and Orlando also offer the option for world-wide travel through their International Airports.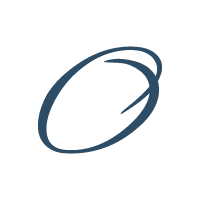 Downtown Ocala
34.5 miles
Approximately 50 minutes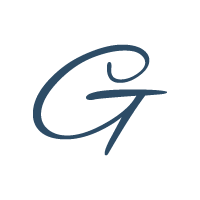 Downtown Gainesville
32 miles
Approximately 45 minutes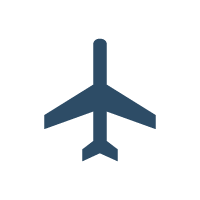 Ocala International Airport
32 miles
Approximately 45 minutes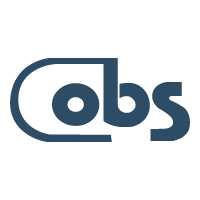 Ocala Breeders' Sales
32 miles
Approximately 45 minutes
The Florida Mile is located just minutes away from the Goethe State Forest, which offers a variety of trail riding options, as well as hiking, biking, and wildlife spotting. The closest trailhead to the property is the Black Prong Trailhead, which gives access to three separate trails through the forest, totaling 43.5 miles of marked trails. Amenities at this trailhead include hitching posts, restrooms, picnic tables, and water for horses only (non-potable.)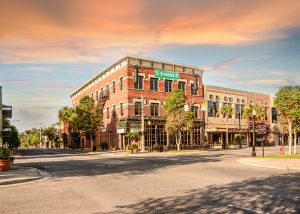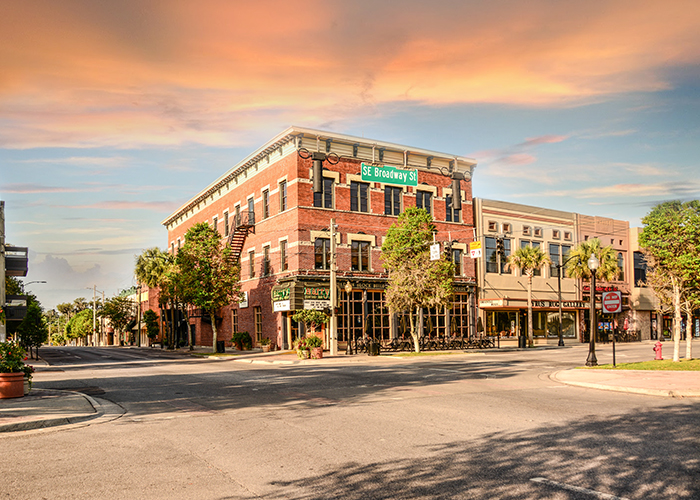 Ocala is just a short drive from The Florida Mile, and offers a comprehensive array of amenities to equestrians. The dense concentration of Thoroughbred breeders and trainers in the area is well-supported by a comprehensive network of equine services, including world-class veterinary hospitals, several feed and tack retailers, specialized blacksmiths, equine dentists, and major horse transportation companies. 
Ocala is also home to several venues that cater to an expanding number of equestrians in the area. HITS Post Time Farm is located just over 20 minutes away, hosting the renowned Ocala Winter Circuit annually. The upcoming World Equestrian Center, slated to open in 2021, will provide a world-class equestrian sport venue only a little over half an hour away. Ocala Breeder Sales, which hosts several thoroughbred auctions throughout the year at their newly updated facilities, just a short, scenic drive from the farm. The Florida Horse Park, Grand Oak, and Ocala Jockey Club, and much more are also within reach.
There's an array of events available in and around Ocala, ensuring that there's always plenty to do. Those who are looking for some time outside can enjoy a variety of parks in which to picnic, walk, or play, such as Shalom Park or Tuscawilla Park. If you're looking to get a bit more into nature, Ocala offers the Ocala National Forest, near-by Silver Springs State Park, access to the Cross Florida Greenway, biking opportunities on the Santos Trails, and much more. Downtown Ocala offers a variety of shopping and dining options, and you may want to plan to come by on the First Friday of each month to experience the First Friday Art Walk. Those looking for a bit of culture might enjoy the exhibits offered by the Marion Cultural Alliance, which change monthly, or stop by The Appleton Museum for a variety of exhibits and experiences.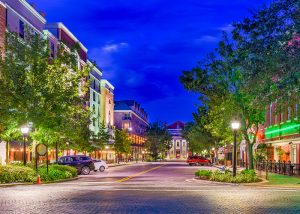 Gainesville, located approximately 45 minutes from the property, ensures that a variety of amenities and events are always close at hand. Home to the University of Florida, Gainesville is a classic college town, meaning there are countless tasty dining options, new and exciting events, and, of course, football games galore! More than that, Gainesville offers access to renowned health care for both horses and people alike. UF offers small and large animal hospitals, perfectly suited for caring for a variety of animals. Gainesville is also home to UF Health Shands Hopsital, which has been widely recognized as one of the best hospitals in the nation in six specialties, and one of the best Regional Hospital in 9 types of care, including cancer, cardiology and heart surgery, orthopaedics, urology, diabetes and encordinology, and more. 
For those looking for unique experiences, Gainesville also offers the Kanapaha Gardens, a lovely botanical garden with giant Victoria water lilies, soaring bamboo, and plenty of other beautiful flora to discover. The Florida Museum of Natural History is a fascinating place to learn more about the history of the area, and even has a Butterfly Rainforest that hosts butterfly releases Monday – Friday at 2 p.m., or Saturday and Sunday at 2, 3, and 4 p.m., weather permitting. If you're looking to venture outdoors, Gainesville is home to several unique offerings, including the Devil's Millhopper (a geological state park much more appealing than the name lets on), Cofrin Nature Park, and Boulware Springs Park and Historic Waterworks. 
For more information, or to schedule a showing, contact:
Broker, Owner, GRI, e-Pro, PSA
Showcase Properties of Central Florida
352.816.1080 • Valerie@ShowcaseOcala.com
Broker Associate Partner
Keller Williams Town & Country Realty
850.445.3189 • DennisSPC@kw.com