Food, Wine, & Community Pride | Jennifer Murty
Written by Brooke Gregory
When I sit down to interview Jennifer Murty, I assume she is a lifelong Ocala resident. Being from Northwest Florida, where life is even slower than it can be in horse country, it's an assumption I tend to make often, no matter where I am. Only someone who has lived in a place their whole life, I reason, could devote themselves to its cultural elevation the way Jennifer has.
Creator of the Ocala Culinary Festival, member of the board at the Marion Cultural Alliance and most recently, owner and publisher of Ocala Style Magazine—Murty is a fierce, dedicated advocate for the artistic and epicurean side of Ocala. I am astonished and a little awed then, when I learn she has accomplished all of this after only a little over a decade as a Central Florida resident.
"Ocala's got such a generous spirit."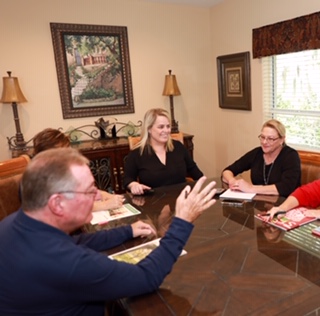 Originally from Fort Lauderdale, Jennifer began her journey to Ocala via Dunnellon when the frenetic pace of South Florida life began to pale on her. Two years later she moved to Ocala, where she was immediately impressed by its atmosphere of friendliness and basic human decency.
"Ocala in the beginning was a major culture shock," she says, "because I wasn't used to people looking me in the eye and making conversation." Jennifer soon discovered that that friendliness belied a deeper and enduring hospitality, confirming to her she had found a place to truly call home. She began getting involved with charitable interests in the arts, where she discovered connections with like-minded people and the rich cultural life Ocala has to offer. "Anybody that's new moving to town, if you want to see the best parts of Ocala, volunteer," she advises. "That's why I'm in love with [Ocala]. Ocala's got such a generous spirit."
"It was a very big undertaking to try to bring something to this town that had never been done before."
The same can certainly be said of Jennifer herself. Over the past decade, especially in the last four years, she has been more than generous with the most precious of commodities—time. A trip to the Charleston Food and Wine Festival in South Carolina a few years ago sparked the inspiration for what would become the Ocala Culinary Festival, a wildly successful local gastronomic experience that is now entering its fourth consecutive year.
"Once we conceived the idea of bringing a world class culinary festival to Ocala, the daunting task of finding support started. One of the first supporters was Valerie Dailey of Showcase Properties. Valerie stepped up to sponsor one of our most ambitious events during the first year of the festival, which included bringing the most awarded chef in Florida to Ocala, Norman VanAken.   
Showcase Properties has continued to sponsor that marquee festival dinner, Feast at the Farm, ever since. I think it was easier for Valerie to grasp the elevated festival concept because the scope of her vision for Ocala isn't limited by its past. She sees Ocala's future and its potential to achieve great things when we all come together."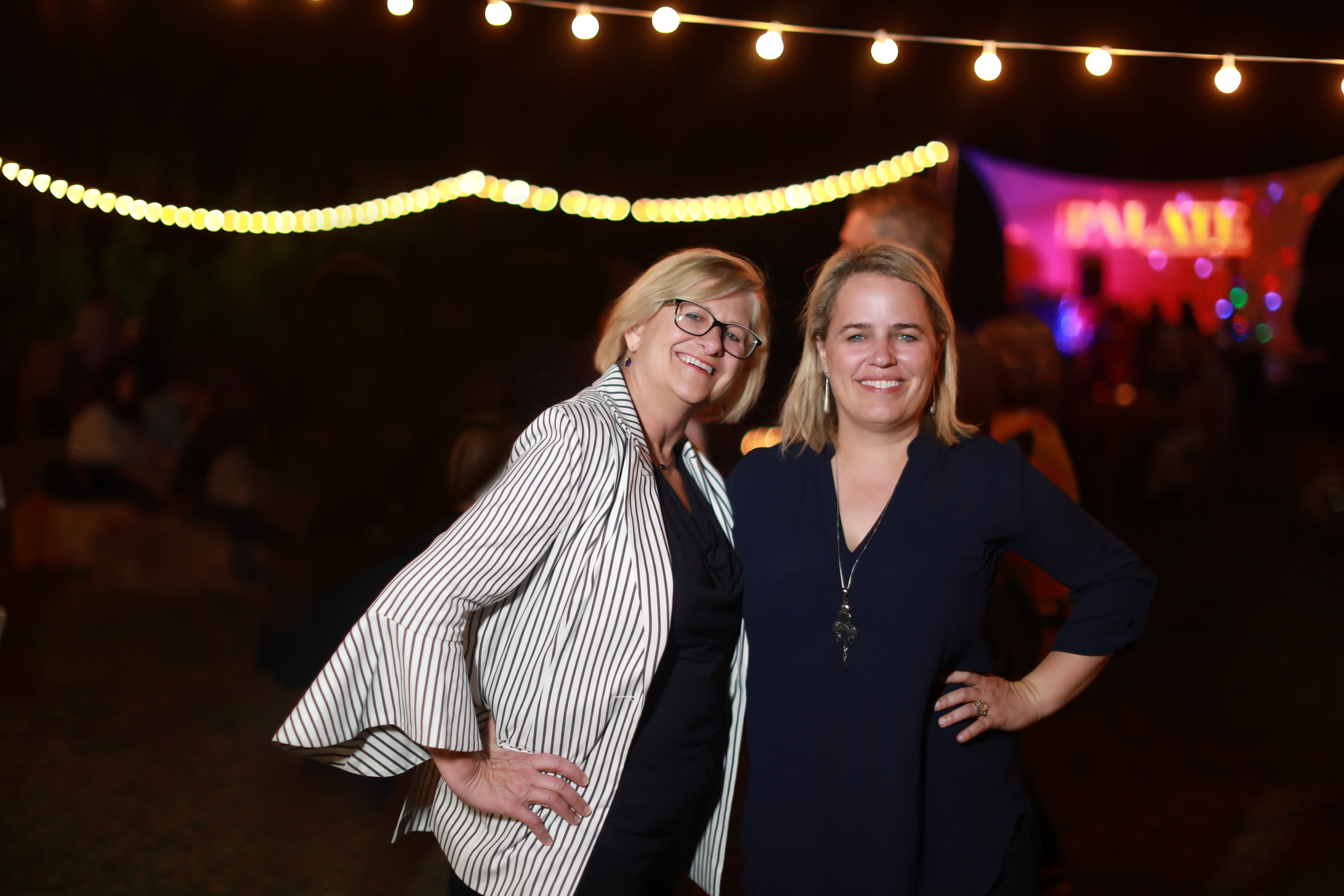 Valerie Dailey and Jennifer Murty in attendance of the 2018 Ocala Culinary Festival's Feast at the Farm. 
When she co-founded the Festival in 2016, Jennifer had no idea it would grow into one of the most anticipated events of the year in Marion County. And even as the Festival consumed more and more of her time and energy, she poured more of her passion for one-of-a-kind foodie experiences into it, dedicating the next three years to bringing top-tier culinary talent into Ocala. Reflecting on the early days of the Festival, she recalls, "I had no idea it was going to take over my life when I agreed to do it. But I'm glad I did it. It was a very big undertaking to try to bring something to this town that had never been done before."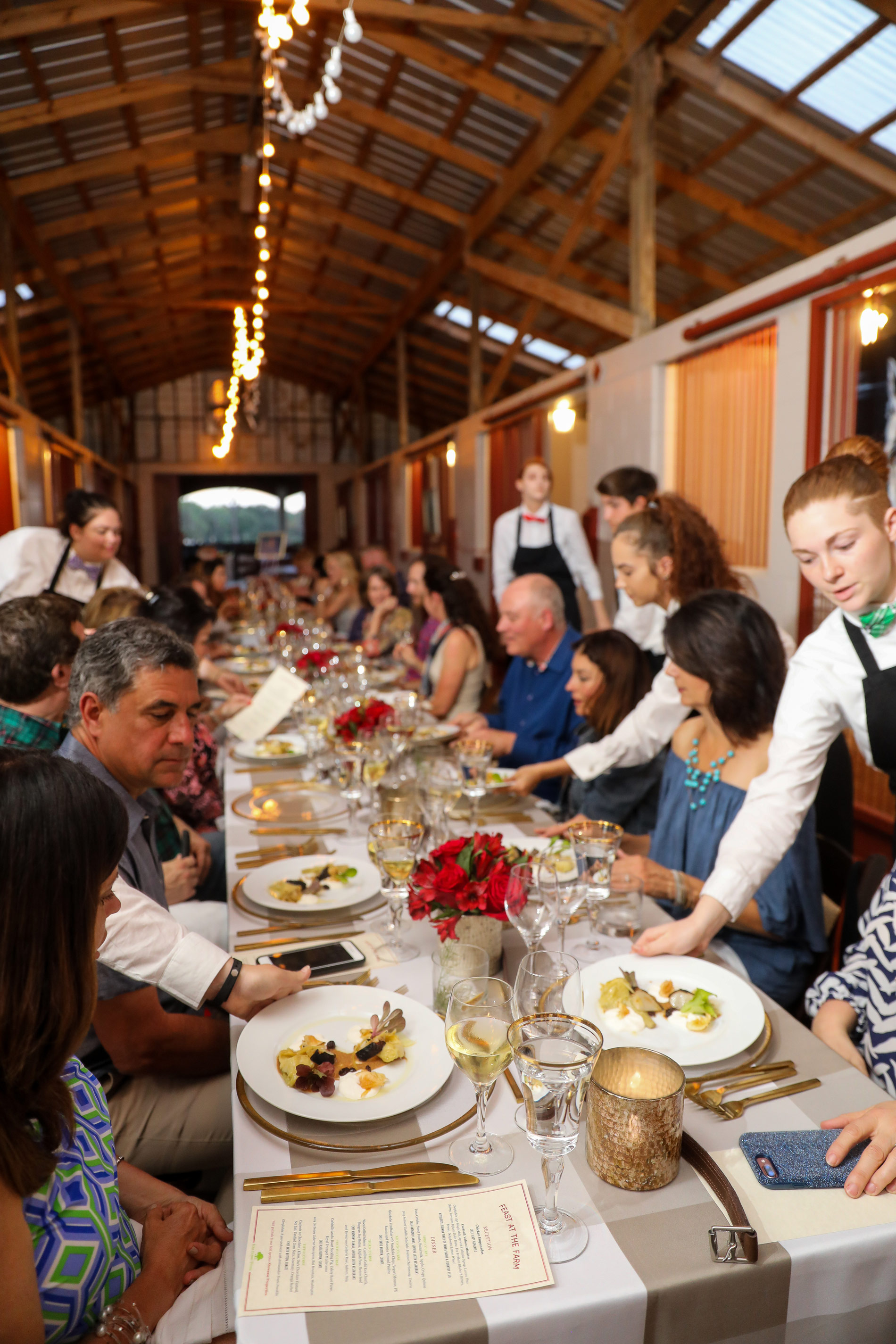 As Murty explains to me how the Culinary Festival and food festivals in general work, her love for crafting unforgettable experiences for her fellow Ocala residents becomes palpable. "Imagine these chefs being passionate enough about the message their food brings that they come and travel and cook for free to do it…In restaurants they have to cook what they can sell. This is a different dynamic. They are coming to serve people who want to try something new and want you to surprise them…There's a trust between the diner and the chef."
Come and travel the chefs do, from all over the country and all over the world. From the outset of the Festival, Jennifer has been uncompromising in bringing the best, brightest, and most creative into Marion County, as well as securing sponsorship from the Local Palate, one of the biggest foodie publications in the Southeast. This dedication to quality and to serving the Ocala public only the most unique culinary experiences has made the Ocala Culinary Festival an institution. When Murty and festival director Morgan Willett did some "soul-searching," as she calls it, about whether to press on for a fourth year, they received an outpouring of public support that made going forward a no-brainer. The fourth annual Ocala Culinary Festival will take place in late March of 2020.
Not content to rest on an already phenomenal success with the Culinary Festival, Jennifer's dedication to the culture of Ocala has propelled her into the world of media. In 2018, she became the owner and publisher of Ocala Style Magazine, which she is working hard to transform into a showcase for community pride.
"We have a strong desire to authentically reflect this community, all aspects of it, because it's very diverse," she explains. "Every month when we send it off, that's the goal." 
Readers can also expect more culinary delights from the magazine. At a recent event where Murty passed out copies and mined public opinion on favorite parts of the magazine, the response was overwhelming: "they would tell me the dining guide," which while a small section of the publication, "proved a point" to Jennifer that readers really care about food. The magazine is currently in the process of bringing on talent that will cover and highlight everything tasty and unique Marion County has to offer.
As my time with Jennifer draws to a close, we come back what is perhaps the through line in all of her tireless efforts to make Marion County an amazing place to live. When asked what drove her decision to purchase Ocala Style, she replies, "I love this community. And so, to me, the idea of buying a business where I get to to go the office every day and think about the community and how I can reflect it…that was the biggest driving force."
It is the biggest driving force, it seems, for everything Jennifer does to elevate the culture of Ocala, her chosen place to call home. We can't wait to see what she creates next.
You can follow Jennifer Murty's work with Ocala Style Magazine! Covering a variety of topics including the latest in arts, equestrian, and events in and around Ocala, Ocala Style Magazine is a monthly publication for Ocala enthusiasts. If you'd like to pick up a hard-copy of the most recent issue, you can find your closest distribution location here. Or, you can take a look at the latest issue right now by taking a look at their digital edition here. For more information on Ocala Style Magazine, visit their website here, or follow them on facebook. 
The Community Spotlight Series was created to highlight local residents, businesses, events, and more that contribute to making Ocala the city that we love. You can take a look at the rest of this series here.