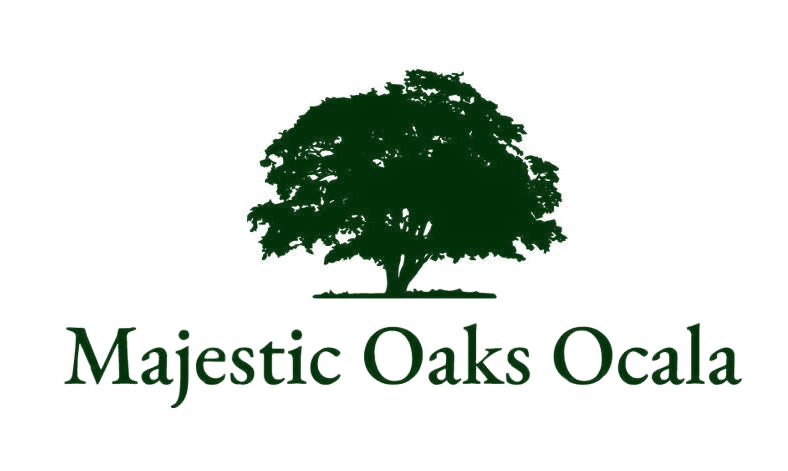 Origins
There's a fresh new equestrian venue on the rise in Ocala, and it has quite the origin story.
Majestic Oaks founders Ron and Marissa DiMauro's journey to Ocala spans the length and breadth of the United States. Ron was born in Omaha, Nebraska, the heart of the country, but grew up in paradise on the islands of Hawaii. From there, his career path branched into a diversity of fields, from owning a trucking company in Hawaii and a lumber manufacturing company in Oregon, to managing an almond orchard and constructing homes in California. While in Oregon, the DiMauros toyed with the idea of raising horses, but were forced to put their equestrian aspirations on hold after a move to Central Valley, California where Marisa was soon busy with her career as an educator and school district administrator.
The DiMauros first discovered Ocala by way of Ft. Meyers, where Ron's mother often spent the winter. They quickly fell in love with the natural beauty of Central Florida, which rekindled their interest in all things equestrian. They bought a home in Pinnacle Park, and soon began dreaming of how they could become members of our local equine community. Their dream was realized with the purchase of Majestic Oaks, the former home of the Exmoor Horse Trials. The venue received licenses for recognized events in 2019, and the DiMauros have lost no time in turning Majestic Oaks into a home for eventing riders of all levels.
Events at Majestic Oaks
Majestic Oaks now offers a full roster of events year-round, including:
Majestic Oaks Ocala Horse Trials
January 11th – 12th
March 20th – 22nd
May 9th – 10th
November 7th – 8th
The beginning of the year is also the beginning of a journey to the Olympics for many ambitious equestrians, and competitions like the Ocala Horse Trials form the first step. More than 200 competitors participated in January's show jumping, dressage, and cross-country trials, and Majestic Oaks hopes to support the aspirations of many more equestrians as the year goes on.
Three-Phase Schooling
April 4th
May 23rd
June 6th
August 8th
September 5th
October 3rd
December 12th
Beginning in the spring, Majestic Oaks will host schooling shows throughout the year. These shows give riders of all levels of experience the opportunity to hone their skills in all three phases of eventing: dressage, show jumping, and cross-country.
Majestic Oaks Ocala & Englert-Farren Jumper Schooling Shows
January 16th & 28th
February 11th & 28th
March 20th & 26th
This year, Majestic Oaks is partnering with eventing rider and trainer Eliza Farren and Grand Prix rider Joachim Englert to offer two schooling shows a month in the winter/spring season exclusively for show jumpers.
Majestic Oaks is open daily from sunrise to sunset for schooling in all three phases of eventing. The venue is also available for clinic and camp hosting throughout the year.
Amenities
The DiMauros are dedicated to building Majestic Oaks into a world-class equestrian venue equipped with the best amenities for horse and rider. The venue itself spans 100 acres in beautiful north Marion County, and includes:
• 16 cross-country starter jumps
• Cross-country jumps including water features, ditches, and skinnies
• 50 permanent stalls with 32 currently covered
• 200' x 300' arena with a Fleet Footing fiber base
• Two grass arenas for dressage/hunter jumper fields
• One full set of show jumps including warm-up fences
• Riding trails
• Two complimentary golf carts for trainer use
• 6 RV hookups
• Wash racks and water throughout the property