Your house is sold, your stuff is packed, and you're super-excited to be moving to Ocala!
Once you start to think about everything relocation entails, though, that excitement can fade into stress. What do you need to do before you leave? How will you find your way around town? What about local utilities? Where will you stay while finding the perfect home? Not to worry! Showcase Properties has you covered. We're just as committed to helping you through the relocation process as we are to helping you find the perfect home. When you buy with us, you'll have access to our extensive list of local resources. Our real estate experts will be happy to provide you with area utilities information, the rundown on local schools, free area maps, and the best places for dining and entertainment. We also have a great list of local vendors for all your renovation and home repair needs.
Our agents are experts in both real estate and all things local–don't hesitate to ask them any questions you may have about Ocala living!
To further facilitate an easy move, we've compiled the following list of tips and tricks to keep in mind before you relocate. Happy moving!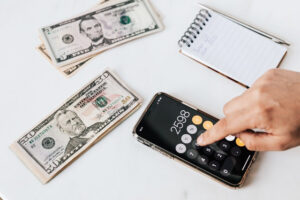 It's easy to underestimate the costs of moving, and it can be difficult to anticipate everything you might need.
Be sure to budget for the big stuff like boxes, movers, repairs, deposits, utilities, travel, renovations, etc, but also consider adding 15-20% to your budget for the unexpected.
2. Embrace the art of decluttering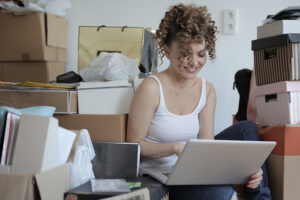 A good habit to get into even before putting your home on the market,
decluttering
will make your move a hundred times easier.
Be ruthless in getting rid of junk, because it's all gotta come with you otherwise.
Donate whatever you can to local charities, and trash what you can't.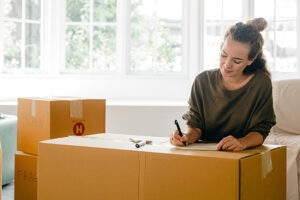 Making exhaustive to-do lists and labeling boxes carefully is doing your future-self a huge favor. Unpacking will be much more straightforward.
Marking boxes by room will allow you to find exactly what you need, and eliminate confusion about what goes where.
4. Keep your essentials close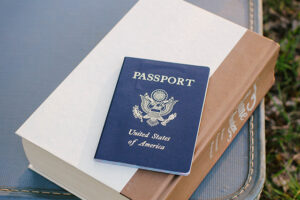 It's a moving nightmare: you've just gotten ready to go to bed after a long day of moving and you can't find your toothbrush. All of a sudden you remember it's in the bottom of the biggest box in the back of the moving van. Yikes! As moving day approaches, be sure to pack toiletries and essentials separately for easy access.
Place all sensitive items like passports, birth certificates, legal documents and family heirlooms in a secure box that's easy to locate.
5. Become friends with Google Maps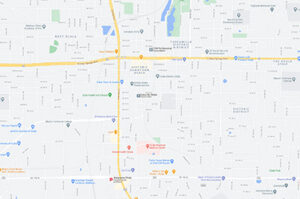 Google Maps is a great moving resource.
Get to know your new neighborhood better with the Street View function, and use the Directions function to find nearby grocery stores, gas stations and other essentials.
You can even time how long your new commute will be and map out the best route before your first day at work even begins.
Moving can be a hassle, but it doesn't have to be! At Showcase, we're all about making home-buying and home-selling a smooth process from start to finish. Download our Moving-In Checklist or Contact us for all of your relocation and moving concerns!