Buying a home is one of the largest and most complex investments individuals will make, involving dozens of decisions and calculations. In the midst of the process, it's easy to overlook many of the additional costs associated with homeownership that you can expect after settlement, from utilities and routine maintenance to HOA fees. When homebuyers are considering how their new home will fit into their budget, they often wonder what the true cost of these expenses will be. In this post we'll explore many of the overhead expenditures that go along with owning and maintaining a residence in Florida, beyond the initial cost of buying a home. Here is our list of ongoing homeownership expenses to help you prepare your budget and your wallet for your new home!
Mortgage Payment
Your mortgage payment is probably the first thing you think about when you are calculating the cost of homeownership. It's easy to look up your potential monthly mortgage payment amount using a mortgage calculator—but keep in mind, these will just be an estimate. Until your rate is locked in and you know exactly how much your new home will be, you can only get a general idea of how much you'll pay. Additionally, calculators usually don't include taxes and insurance (more on these later), which can make up a big portion of your monthly payment. Lastly, keep in mind that if you put less than 20% down on a conventional loan, you'll also have to pay PMI (Private Mortgage Insurance). For FHA loans, you'll have an additionally monthly MIP (Mortgage Insurance Premium) that is equal to 1.75% of your loan, usually spread out over your monthly payments. (Read about recent mortgage fee changes)
Property Taxes
Fortunately, Florida's property tax rates are some of the lowest in the country, which means you'll have more money to put toward your mortgage payment each month, potentially qualifying for a larger home loan. In fact, with taxes hovering around 1% or less, that's less than half of the rate of other parts of the country. And if you live in your home year-round, you can qualify for a significant homestead tax exemption to reduce your bill even further. If you live in Marion County, your property taxes will be .86% of your property's assessed fair market value (not the price you paid for it) on average. In Alachua, property taxes are 1.05%.  When looking at listings, be sure to also take a look at the listed property taxes to get a rough idea of how much you will pay each year to add to your monthly payment calculations.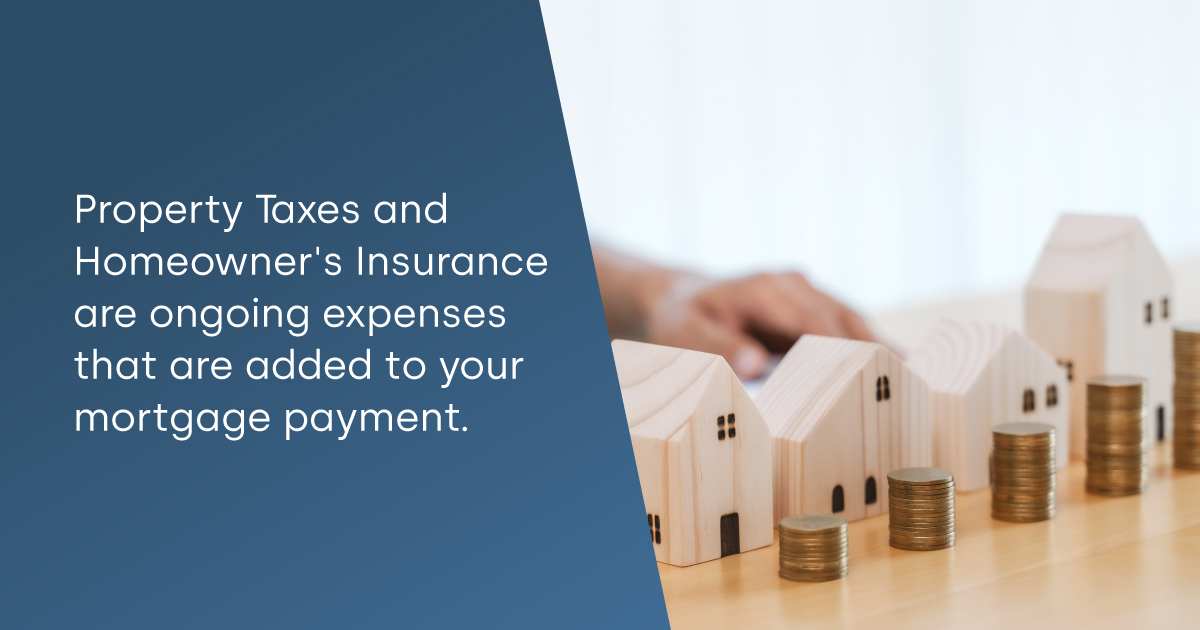 Homeowners and Flood Insurance
Homeowners insurance is usually added to your mortgage payment, but if you have no mortgage, you'll pay it directly yourself. Homeowners insurance is not required in Florida if you aren't financing your home, but due to elevated risks of natural disaster, it's strongly recommended. In addition to homeowners insurance, consider flood insurance to further protect your home, especially if you live in low-lying or coastal regions, as most homeowners policies won't cause damage by flooding. Unfortunately, due to extreme weather becoming increasingly common in the state as well as a surge in insurance fraud, premiums have gotten more expensive, and many insurance companies have stopped serving our area. While a new bill designed to push back on fraud may make a dent in premium costs, homeowners currently pay $4,000 per year, on average. The national average cost of flood insurance is only $700 according to FEMA, however, expect to pay more in flood-prone areas. At Showcase Properties we understand the local insurance markets well and can help you find the right coverage for your home to ensure that your asset is protected, even in the face of severe weather. For more information on homeowner and flood insurance, check out our post, The Importance of Being Insured: 5 Things You Need To Know.
Homeowners Association Fees
Many planned communities, including new development communities, 55+ communities, and equestrian Communities have HOA fees. These fees tend to be monthly or quarterly, and will not be part of your mortgage payment. While the fee amount depends on the community, with an average fee of $250 per month, Florida's HOA fees are higher than the national average due in part to added costs for year-round landscaping, pest control, and weather-related expenses. So, what does the HOA fee cover? While this varies, HOA's typically include:
Trash removal
Grounds maintenance, landscaping, and tree trimming
Upkeep and other expenses for common areas
Utilities for common areas
Gate security guard (if there is one)
Pool, gym, and other sport facility maintenance
Pest control
Snow removal on those rare occasions
Some HOAs may cover some outdoor maintenance of your property under the fees as well. However, a homeowners association may require that you do specific repairs to your property, or take part in routine renovations (such as exterior painting), which may come at an additional cost. Before purchasing a home with a community association, take the time to learn what is covered (and what is not) so you can create your own budget for ongoing maintenance and occasional repairs and renovations.
Home Maintenance and Repairs
Even if you live in an HOA, as we mentioned above, many aspects of maintaining and improving your property will not be covered. How much you spend each month or year is largely dependent on the size of your home, your homeowners association costs (if any), and your home's condition. Many home experts recommend setting aside at least 1% (and up to 4%) of your home's value each year for maintenance and repairs—you might not use it each year, but when you do encounter a larger expense, you'll have the funds available.
HVAC
To keep your heating and cooling systems running smoothly and efficiently, you'll need to replace filters and schedule routine checkups. Expect to pay $50-200 per year on these items. Additionally, keep in mind that most HVAC systems last 15-25 years. If your system is nearing the end of its lifespan, you'll have to budget for replacement. Individual units can cost about $5,000 to $10,000.
Wear-and-Tear and Minor Repairs
From replacing light switches to fixing leaky faucets, you're bound to encounter the occasional small repair once or more each year. While you can save money by learning to handle small repairs yourself, like unclogging a drain or patching a hole in the drywall, it's best to trust professionals to ensure a quality (and safe) result.
New Appliances
Whether an appliance fails or just becomes outdated, you'll need to budget money for replacing your appliances. New appliances range in cost from $190 to $10,600, depending on the brand and features. In general, budget between $1,000-$2,000 per appliance, and expect to replace your appliances every ten years.
Larger Repairs
After a thorough home inspection, your new home should be relatively free of major repairs—at least for the first few years. However some issues, like a leaking pipe, can crop up unexpectedly and cause major damage. You'll also need to budget for major routine repairs, including exterior and interior repainting, masonry repairs, roof and window replacement, driveway resurfacing, and flooring replacement. Florida is the second-most expensive state in the country for home repairs. Why does it cost more to maintain a home here? Strong sun and extreme weather can damage exterior elements, while high humidity and termites can wreak havoc under the surface, causing mold, corrosion on appliances and fixtures, and significant damage to structures. Repairs can be expensive, but you may not need to pay for all of these repairs 100% out-of-pocket. As we discuss in our recent post, Remodeling Your Home this Year? Save Money by Going Energy Efficient, replacing certain items including new windows and doors, as well as electrical panels, heat pumps, and A/C units with new items that meet energy efficiency standards could receive significant rebates.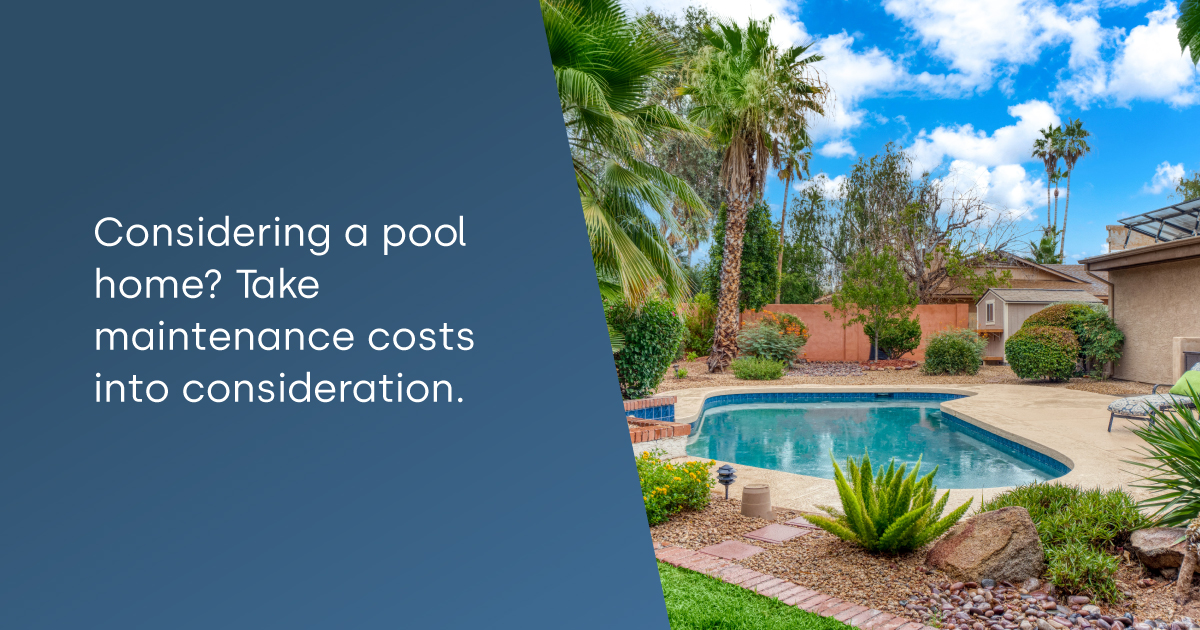 Utilities
When moving from a smaller residence to a larger home, it's crucial to keep in mind that the larger the space you have, the more utilities will likely be—especially if your new home features a pool. While many new homes are remarkably energy efficient, if you're scaling up, be sure to budget for increased utility costs. Utility costs include:
Electricity, including heating and cooling
Gas for cooking, hot water, and heating
Water
Internet
Cable/Satellite
Garbage and Recycling Collection
Some HOAs include garbage, internet, or cable—but not all do. And regardless, utilities can really add up. Florida residents pay on average over $400 a month on utilities alone. However, there are many ways in which you can reduce your utility consumption and save money on these bills. From installing a programmable thermostat to switching your old toilets for water-efficient models, you could save hundreds of dollars a year. For more ideas, check out our post, Energy Saving Tips that Will Help Your Wallet.
Landscaping and Pool Upkeep
If you're moving to Florida from temperate climates, there are a few expenses more common in the sunny south that you may not be used to budgeting for. Top on this list are pool maintenance and landscaping. In Florida, with ample sun, rain, and year-round pleasant temperatures, you'll need to plan for continual yard maintenance, including weeding, mowing, and tree trimming. If you're looking to buy a beautiful estate with acreage to spare, these costs can be higher—so be sure to include them in your monthly budget. Buying a home with a pool also comes with added expenses. In addition to higher utility and water bills, you'll need to account for pool maintenance—which is best left to professionals. Expect to pay $80-$150 a month on pool upkeep. While landscaping and pool maintenance may feel like a small price to pay for your own private, tropical oasis, if you are concerned about taking on the added responsibility, consider purchasing a home in a community that provides these amenities as part of their package. From golf and equestrian communities to 55+ neighborhoods, Florida has no shortage of low-maintenance living options.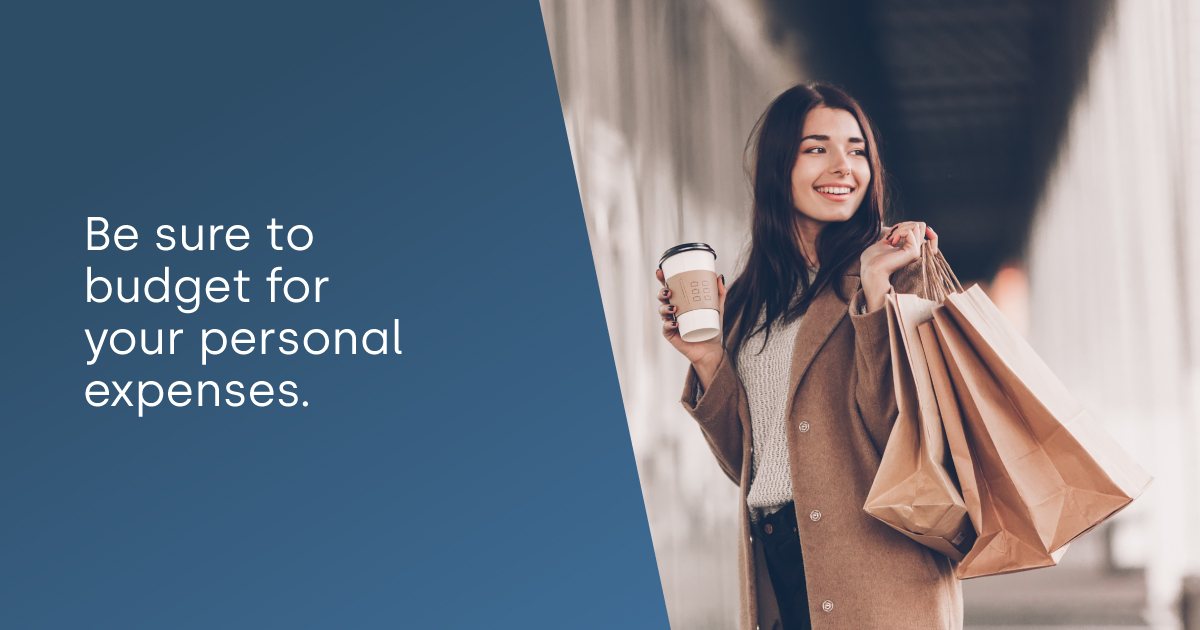 Decorating and Minor Renovations
When you first move into your new home, you'll also likely have some plans for how to make your new place your own. From minor renovations like painting or new light fixtures and landscaping to new furniture and decorative items, these costs are often not considered by homebuyers. If you plan on furnishing a home from scratch, budget 10% or more of your total home cost. Down the road—while these costs can fluctuate from year to year—most people will gradually refresh their homes little-by-little, or conduct the occasional room or whole-house overhaul. Buying quality furniture items second-hand is common in Florida, as is furnishing entire rooms for one price at local furniture stores; both practices can save you money. How much will you spend each year? In a recent survey, almost half of respondents planned on spending between $500 and $2000 in a year's time on small renovations and redecorating.  
Miscellaneous Monthly Expenses
To ensure that your one-time and ongoing homeownership expenses fit into your budget, it's important to take a look at all your spending habits. Beyond your fixed and non discretionary expenses (including food, clothing, and healthcare costs), consider reducing these costs when looking to rebalance your spending and resources:   Entertainment—restaurants, live entertainment, movies, streaming services
Gym membership
Auto insurance and car payments
Hobbies
Vacations and Trips
Trust Showcase Properties With Your Real Estate Questions
Whether you're moving to Florida from out-of-state, or are a native of the Sunshine State, weighing the perks of low-maintenance living in a new development near town, or exploring country homes with acreage, we're here to help with all your Marion County and Alachua County Real Estate needs. Our local, knowledgeable agents will work one-on-one with you to navigate our local markets and find the right home for your needs, your budget, and your lifestyle. Have more questions about homeownership? Ready to take the plunge? Speak to an experienced Ocala Realtor® or Gainesville Realtor® today.