The tech we have today makes it possible for us to see and interact with people and environments hundreds or thousands of miles away.
That includes homes and properties, and for sellers to spruce up or even reorganize the rooms for online showings.
Virtual staging
is an option that is being used more and more frequently, but is it better than traditional staging options?  Technology solutions were once tools that primarily architects, designers, and scientists had access to and used. Today they're in the hands of the mainstream consumer – for better or for worse.
In 1967, legendary actress Marj Dusay played the role of Karen Anne Shaw opposite Wink Martindale (yes, you read that right; it's not a typo) as her husband Michael in a Philco-Ford Corporation industrial film called "1999 AD", an optimistic look at life on Earth at the turn of the century (Have a look at the 20-minute film; it's really a fun watch).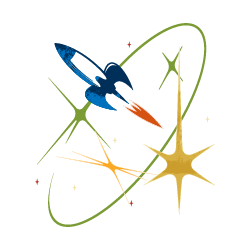 In the Philcoverse, we landed on the moon (they got that right), we were prepping the first mission to Mars (not even close), living in modular homes (true) and women in their 40s were considered extremely young (should definitely be true).
Perhaps the most accurate depiction in the film is the way it shows people using virtual interfaces for work, education, and other things like shopping and errands. We barely even had the internet in 1999;  the idea of ordering even a pizza online seemed a little sketchy and scary. Remember Sandra Bullock in The Net?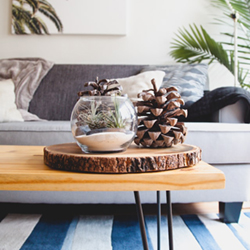 Now it's as commonplace and indispensable as using a land-line telephone once was. The options for what we can do with computers and Virtual Reality are growing. People can make their own films, edit video, and walk through virtual realities. The gaming industry has gotten in on the action, offering everything from house design to civilization to world-building scenarios. We can even conceive and design our own homes and virtually furnish them with a few clicks of a mouse, or livestream an environment to people across the real world.
Particularly in Real Estate, the available technology can be a valuable asset in selling a home.
For a
robust market
like the North Central Florida region, that can have a significant impact on how fast you can negotiate and close a deal. Staging is an important element in that process, so let's talk about what that is and the differences between traditional and virtual approaches.
Showing a home's authentic attributes and versatility goes a long way towards appealing to prospective buyers. That doesn't necessarily mean spending thousands on a complete remodel. Traditional staging can involve simple things like candles, color accents, a fire in the hearth – or on the TV app – and generally maintaining a tidy and uncluttered space. Sometimes sellers may even hire a professional design team to come in and redesign the furniture and decor, or add pieces to highlight certain elements that appeal to buyers.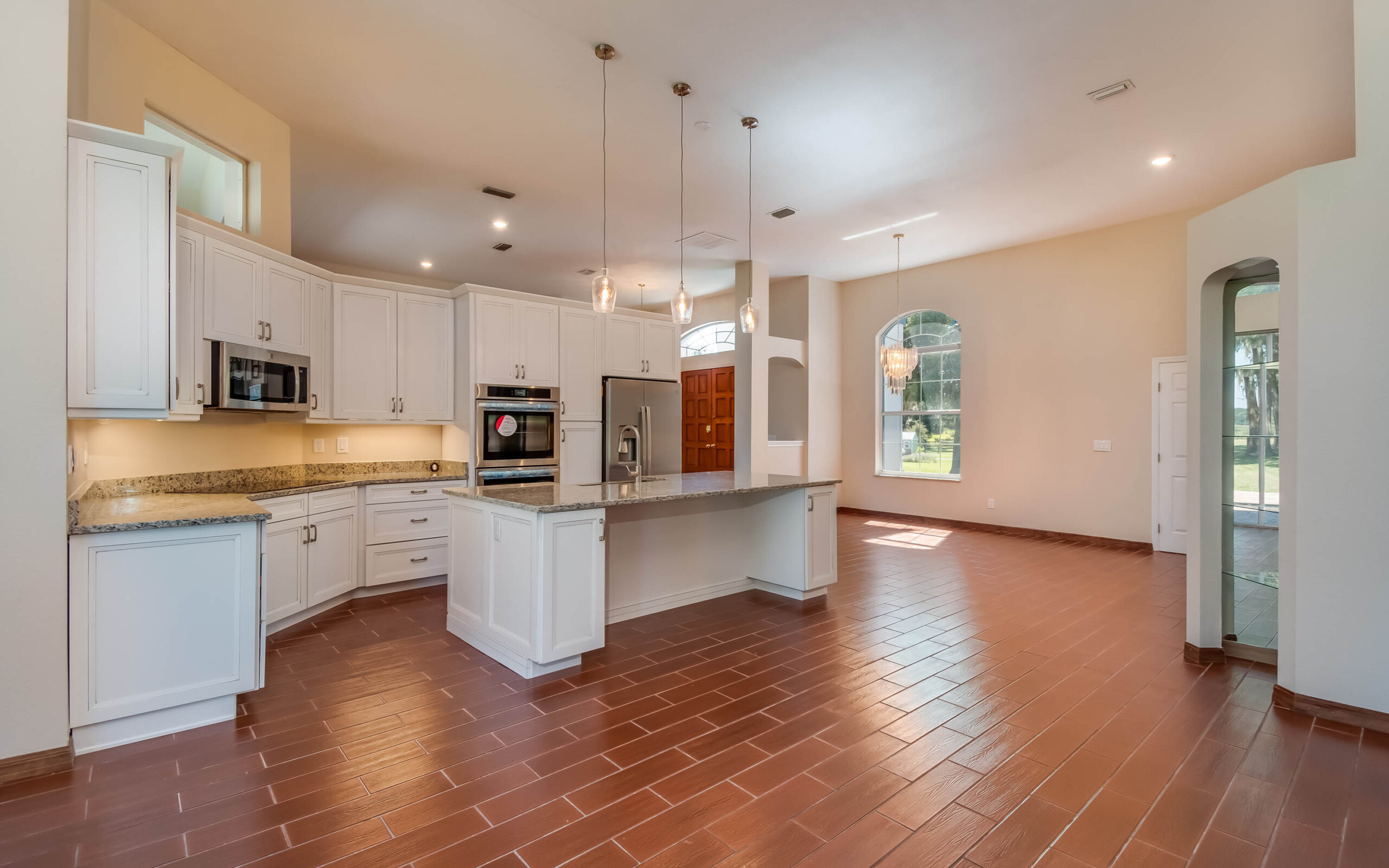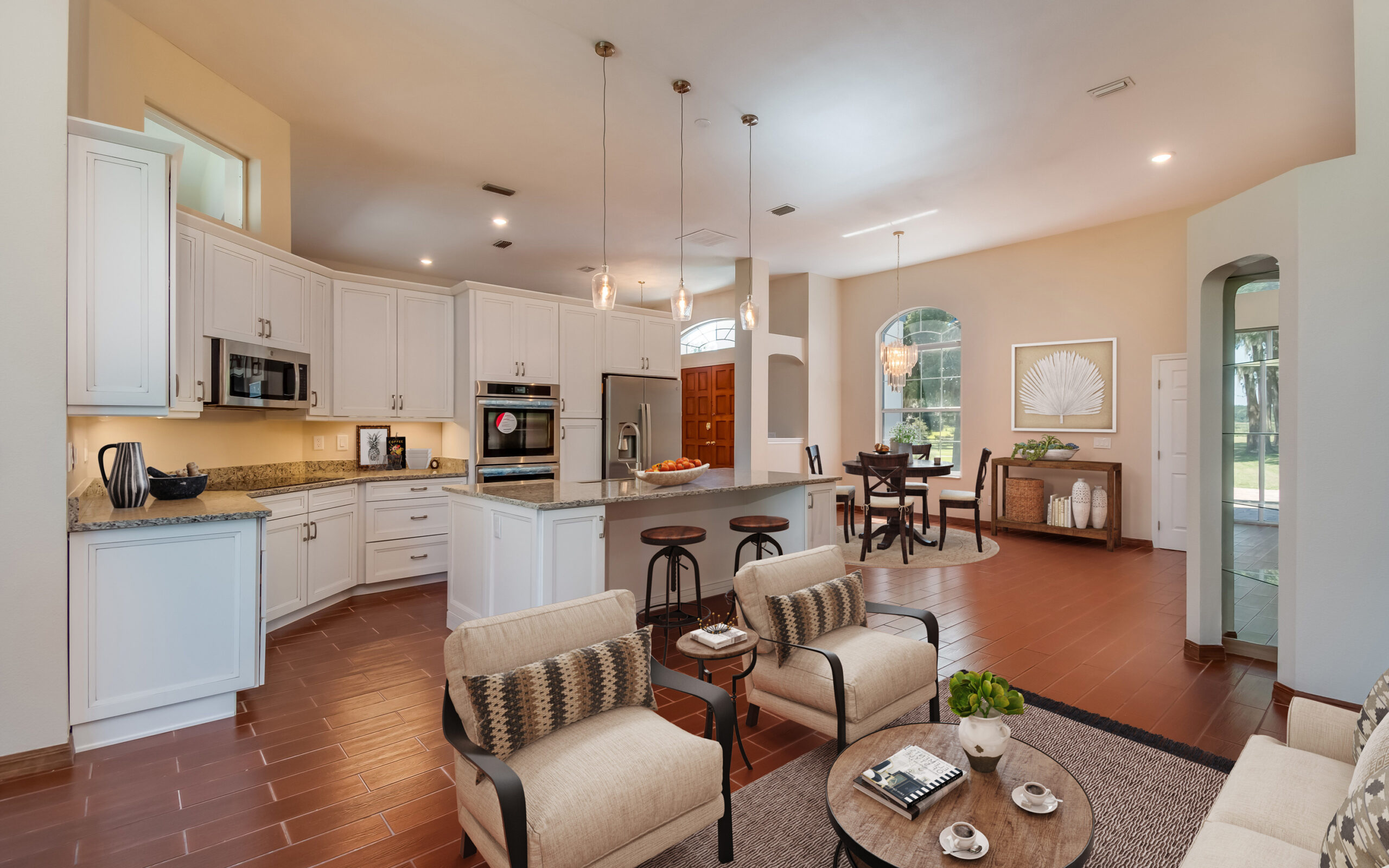 Virtual staging involves using images of empty spaces and digitally imposing or changing elements like furniture, art, and other decor, then uploading the photo-realistic images to a presentation platform or virtual walkthrough. Using this option, potential buyers who aren't able to physically be there for a tour can view the best possible version of the house from anywhere. The staging can give an otherwise nondescript, empty room dimension and character, and buyers visualize what they can do with the space and 'see' themselves in the home. When you add elements like a couch, table, wall decorations and floor rugs, the viewer gets an idea of sizing context and thinks, "Oh! Okay, this is a big/small room; how much space is available with a sofa?"
Pros of Virtual Staging:
• Less Setup Time: Virtual staging allows the owner or agent to create a 'one and done' tableau that can be uploaded and viewed multiple times, with no need for resets, cleaning, or touching up.
• Economy: While it might be tempting to try your hand at doing it yourself, thinking you're going to save money that way – it's a better investment to hire a service that knows how to make it look realistically beautiful. Staging a photo is much less expensive and time-consuming than hiring a professional staging team to bring in rented furniture and decor, and re-design the rooms over a period of time.
• Non-invasive: The homeowner isn't required to vacate the property for a showing, and doesn't have to worry about scheduling their day around potential buyers viewing the home. There's less disruption for the homeowner, and agents can schedule viewings at the convenience of the buyer.
• Fast and Flexible: Using virtual technology adds the benefit of creating different images for the same space to show its versatility. Instead of empty rooms, you can create multiple designs for them to suggest how they might be used, and aren't limited to just one static scenario. In some VR software, you can even remove or relocate walls and change ceiling heights – a valuable tool if you happen to be seriously considering a renovation, by the way.
• Accessibility: Virtual technology and staging makes home tours more accessible through multiple devices and platforms, and buyers aren't constrained to squeezing a showing in at lunch or after work. They can view a home anytime on their phones, tablets, and computers.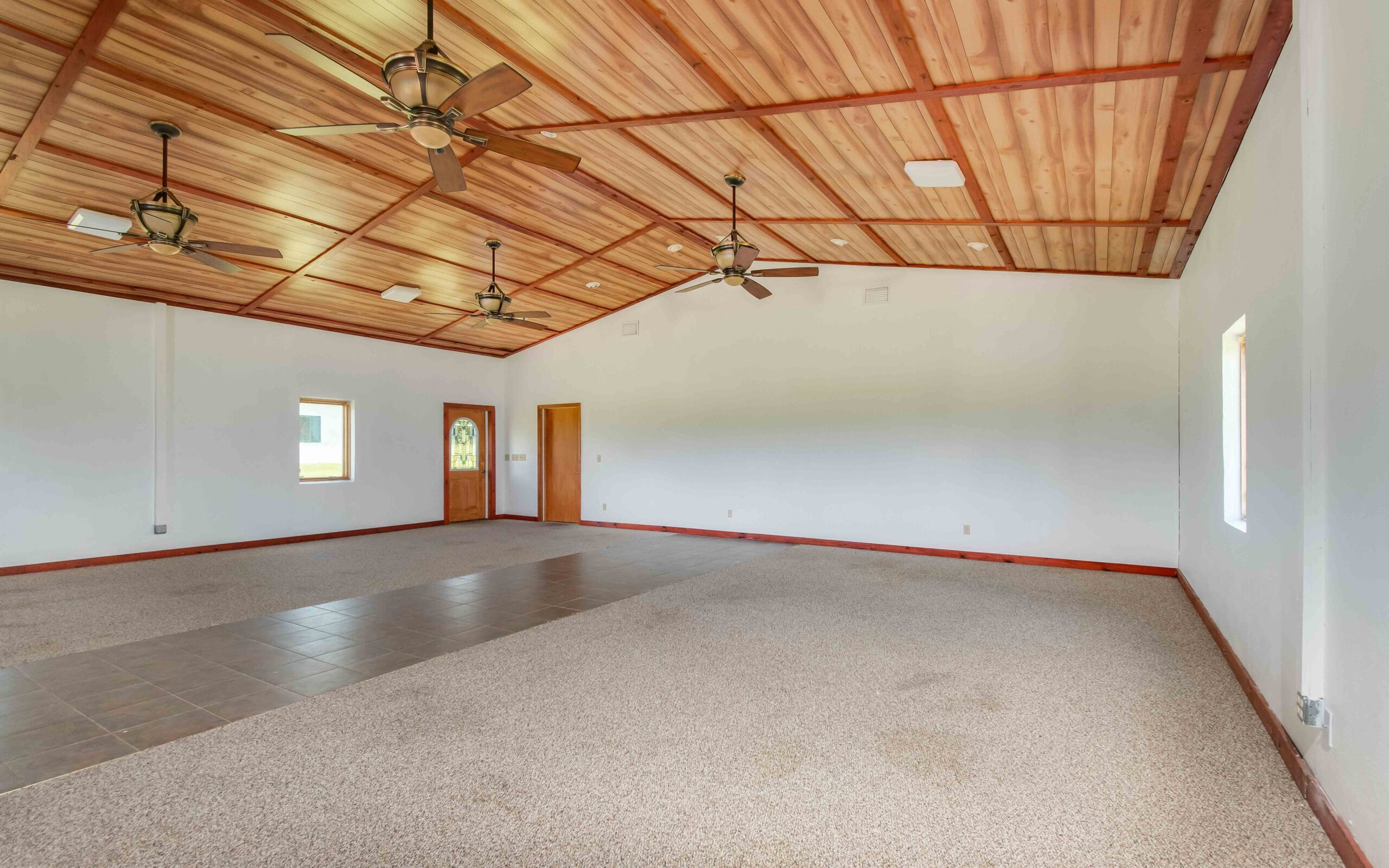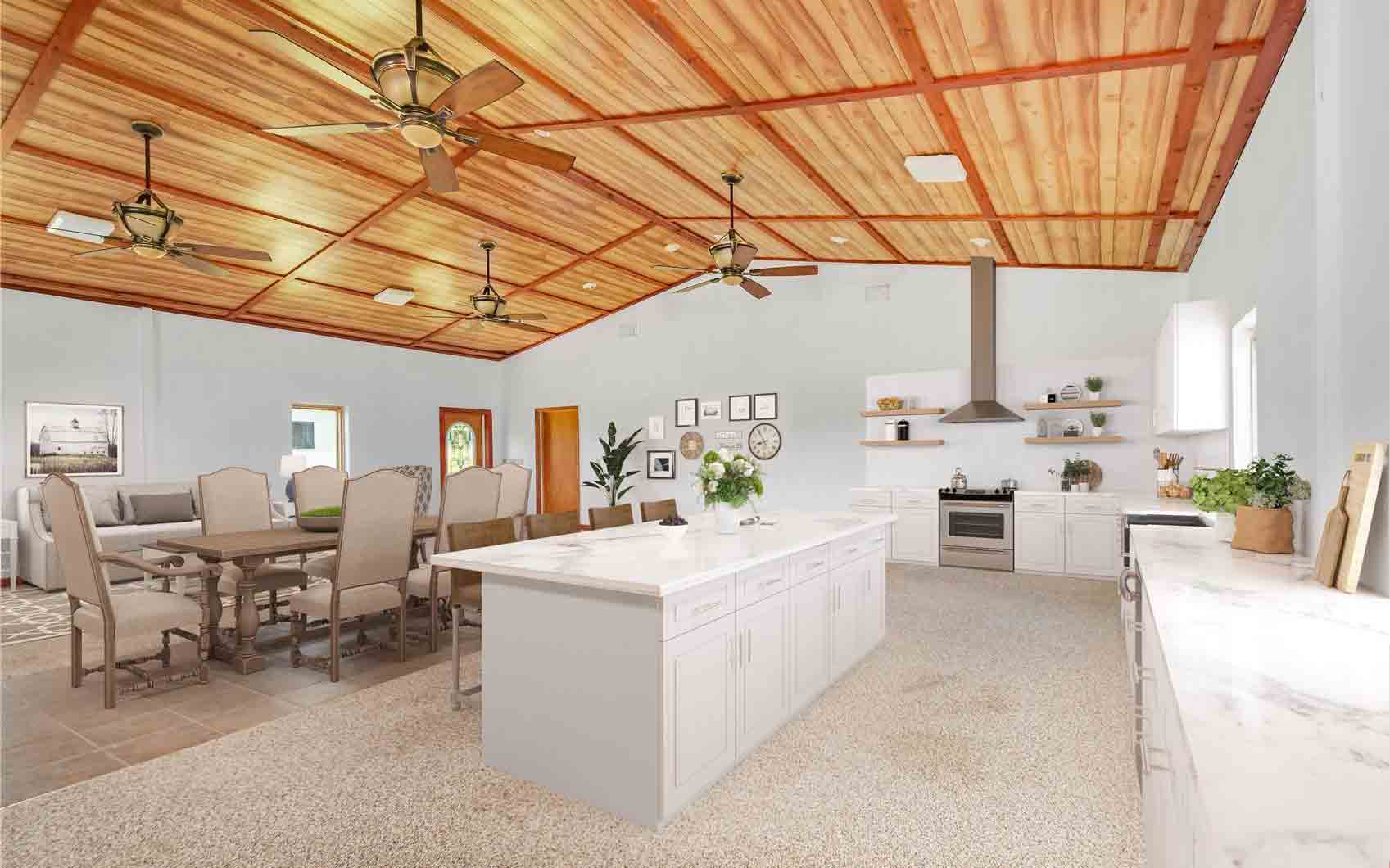 Challenges of Virtual Staging:
• Potential to Mislead: While a great tool, virtual staging can sometimes set a potential buyer up for disappointment, particularly if they're wowed by a presentation and are disappointed when they decide to visit the property in person. It's a good idea to make sure your images include clear indications that it is a virtual rendering of the space by using a watermark of some kind and/or a well-placed notation telling the customer it's been virtual staged. In fact, it's actually a requirement in many MLS systems and there are firm rules of what can and can not be staged. Furniture must be true to the size of a room and can not be shrunken down to make a room appear larger than the reality, for example. Even landscaping and yard images must be true to what the property currently includes. That way it's understood immediately and without confusion, and both the buyer and the seller are protected against any misunderstanding or unrealistic expectation.
• Restrictions: Not all markets allow virtual staging, so check and make sure it's legally permitted in your area.
• Perception Disconnection: Sometimes when the buyer visits the home in person after viewing it virtually, they still have the image of what they saw on the computer in their mind's eye. That can potentially be a little jarring, even though they know the image they saw was a rendering of what the space could look like. At Showcase, we often set up easel displays of the virtual stagings in corresponding rooms of the home, or printing flyers and placing them in each room. It gives the buyer the mental reference of the virtual tour so that they can better reconcile it when they're standing in the actual space.
• Professional Quality: Virtual staging services are not all the same; some have better quality software or more experienced designers, as well as different fee structures. Before paying them money, make sure to research them carefully and ask for examples of their work so you know they can deliver the quality you need and require.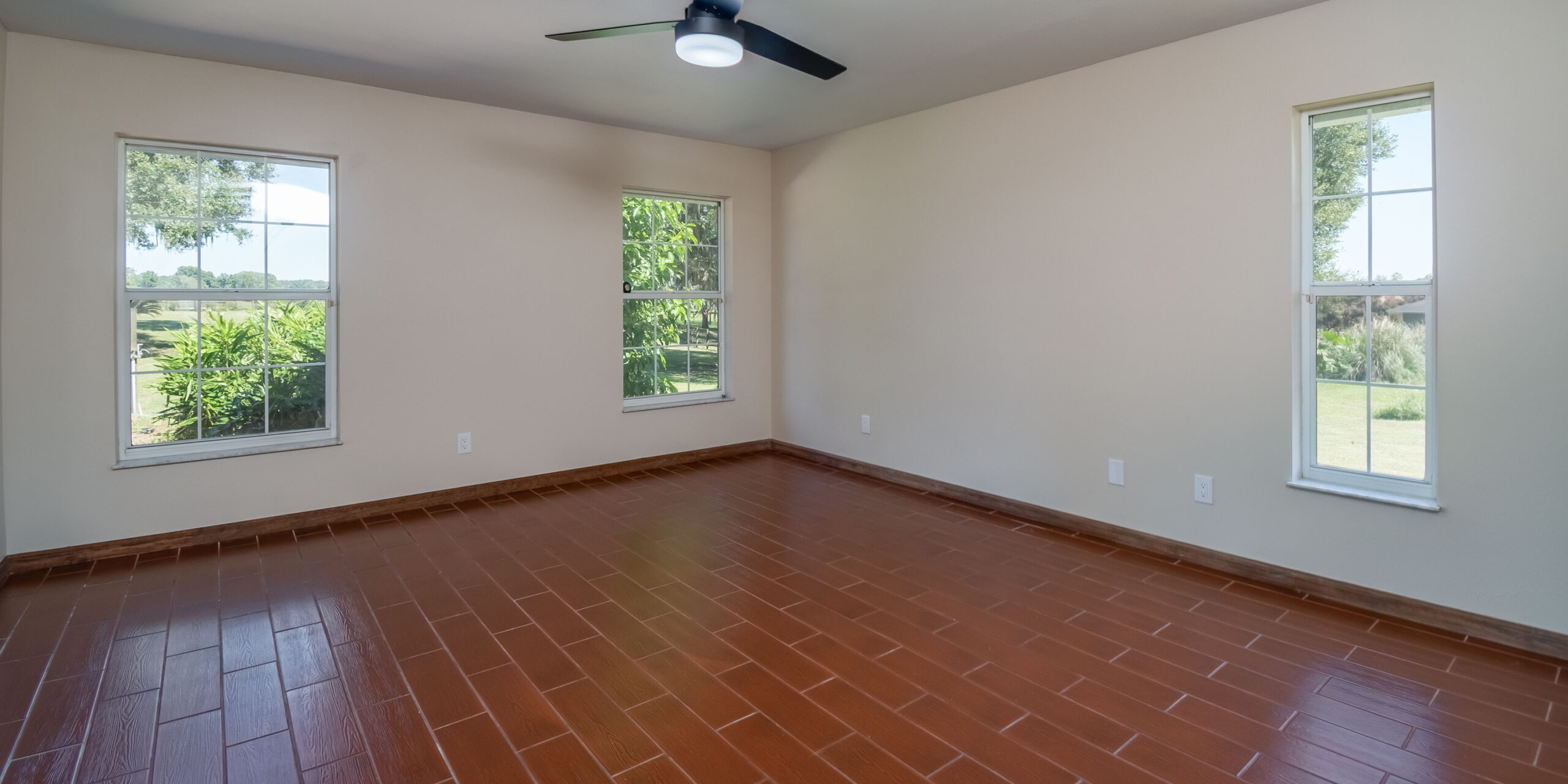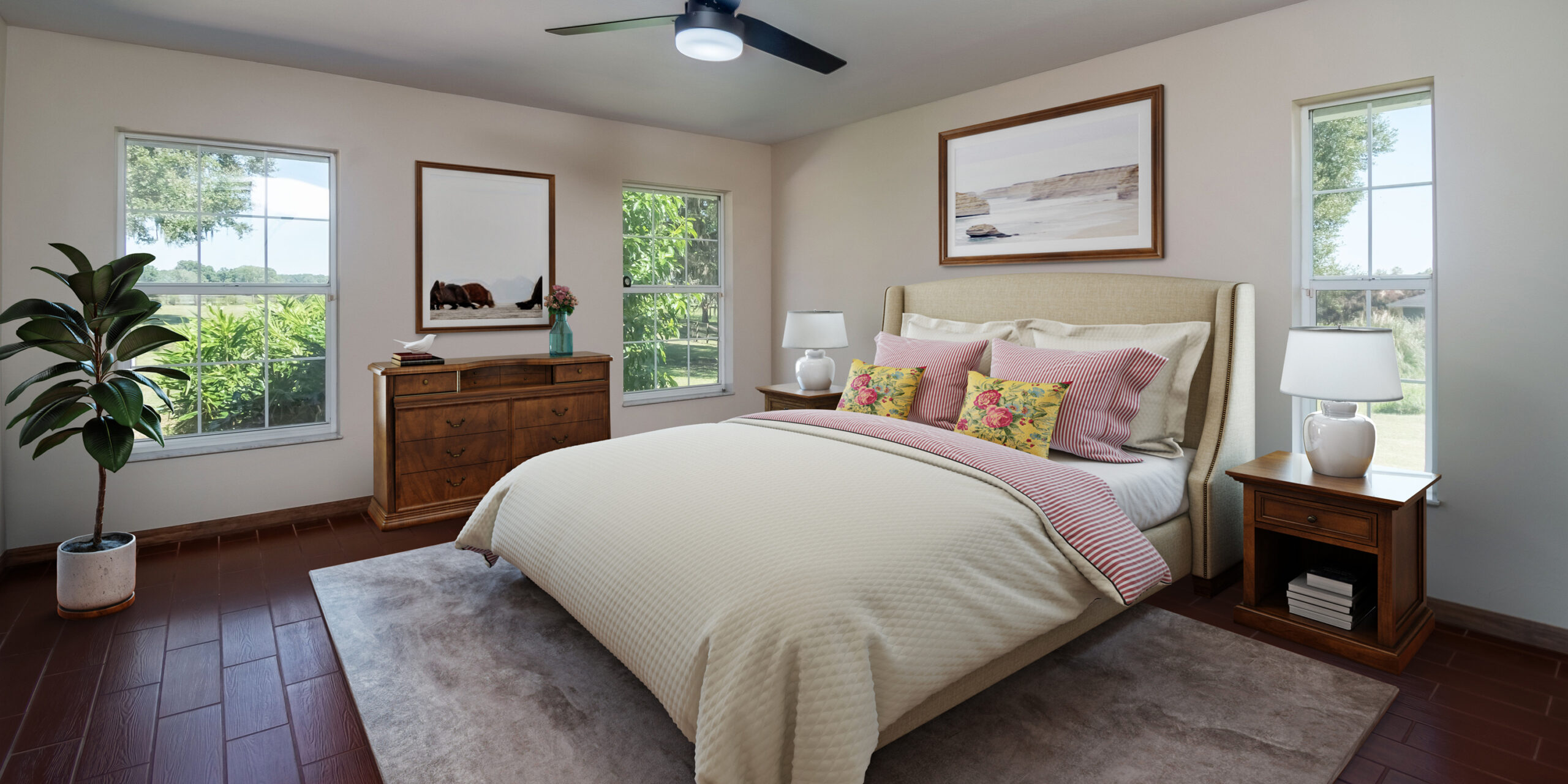 Determining which option is best for you is a decision we recommend you consider based on the elements of cost, efficiency, and perhaps most importantly, what your goals are.
If the property you're selling is an older home or a fixer-upper, virtual staging could be just the right thing to show the possibilities of what can be done, and if your home is more modern and up to date, you have the flexibility of letting buyers see various ways it can look and feel. Added to scheduling traditional walk-through tours, VR can be a valuable tool that can help speed the selling process by reaching a higher volume of people – literally from all over the world.
We also encourage discussing the available options with your Realtor: What kind of buyers are you hoping to interest? How quickly do you want to sell the property; weeks, months, or years? Your agent will be able to help you figure out the logistics, costs, and legal questions, and together you can choose if virtual or traditional staging is right for you and your property.
Showcase Can Help You Make Smart Home Decisions
We're proud to be a trusted resource for Florida homeowners and are excited to be able advise our sellers about virtual staging and how it may be used to enhance a home's appeal for marketing. Whether you're looking to buy a new home, sell your current home, we're happy to answer all your real estate questions. With offices in Ocala and Gainesville, we offer both convenience and local expertise to all our Florida clients. Reach out to a Marion County Realtor® or Alachua County Realtor® today to learn more about how you can improve your home with energy-efficient upgrades. Check out our recent blog for more tips on selling your home.