The team here at Showcase Properties of Central Florida is a pretty diverse group with a lot of varied interests and passions, and we really love getting involved in the community and supporting causes we feel are important — especially things that have real, tangible impact on people's lives. So October was particularly gratifying and special for us — and very, very busy.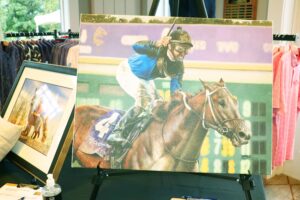 Kicking off the month of October was the annual
Stone Creek Golf Club
Charity Tournament on October 8, which Showcase was proud to participate in and sponsor.
More than $36,000 was raised for Florida Thoroughbred Charities in just one day of events, which included breakfast seminars, lunch with Kentucky Derby winning breeder Gail Rice, a silent auction, book signing and reception at
Equus Inn
, art show, and the tournament itself.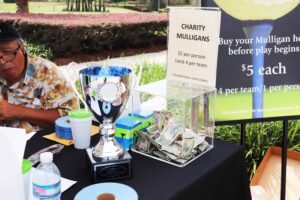 Florida Thoroughbred Charities has been the charity/fundraising arm of Florida Thoroughbred Breeders and Owners Association since 1990, raising more than $3.5 million for organizations in the thoroughbred community, city of Ocala, Marion County, and the state. The FTC primarily funds the Second Chances Thoroughbred Retirement Foundation — the only female inmate program that gives women a chance to learn and develop equine skills for employment after their release. It's a fantastic program that offers real hope and opportunity for a new beginning in these women's lives, with specialized, unique skills. Those skills position them in demand for viable jobs in this horse-loving community and give them not only vocational training, but also life skills and confidence as productive, independent and empowered members of the community following their release. 
Quite a few members of our Showcase team are avid — and excellent golfers, many of whom live in golfing communities — so it was a bonus to be able to participate in and support this event while also enjoying one of their favorite sports. It was a fun weekend seeing friends and colleagues, enjoying some great food and gameplay, and relaxing on the patio with live music, all for a very worthy cause.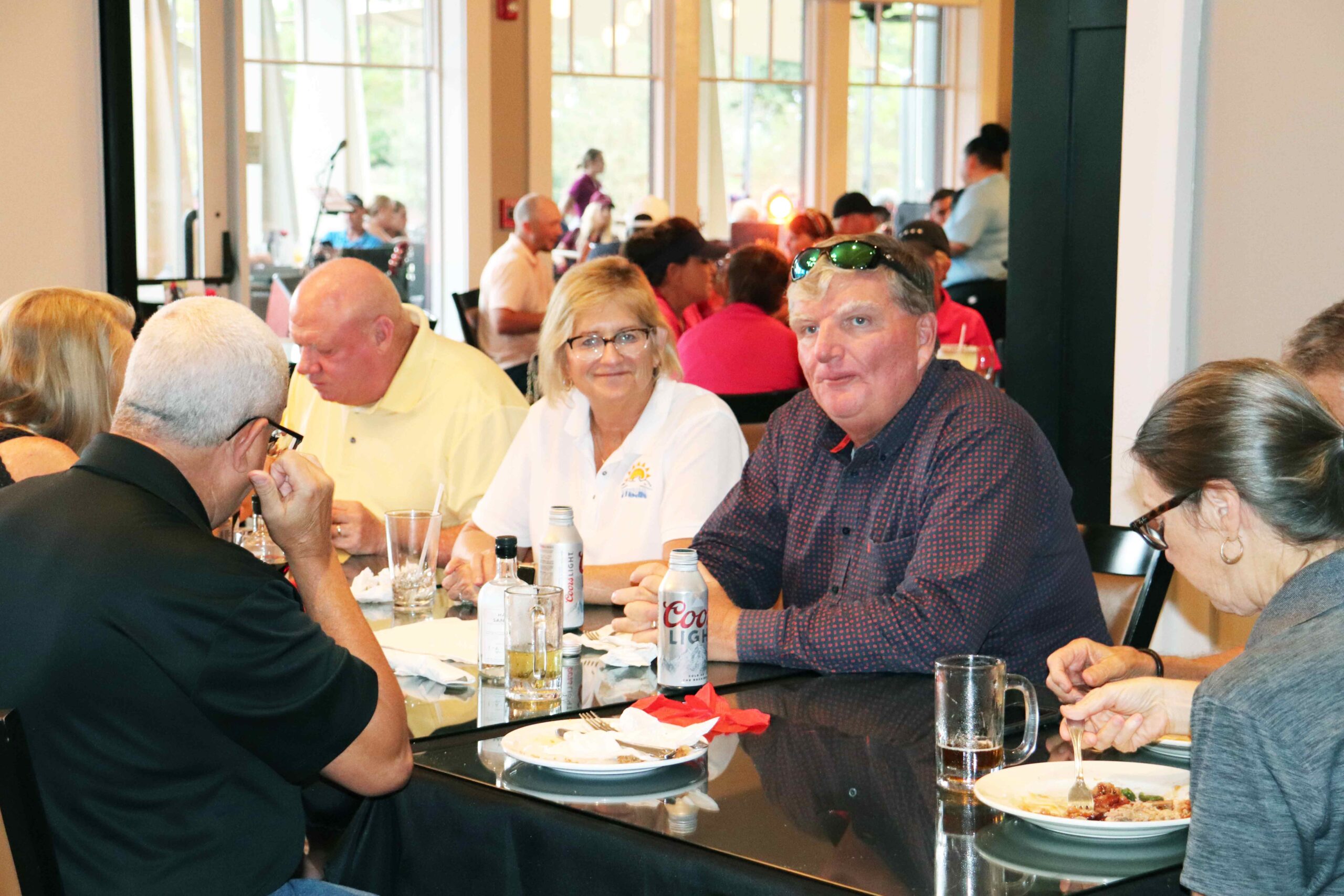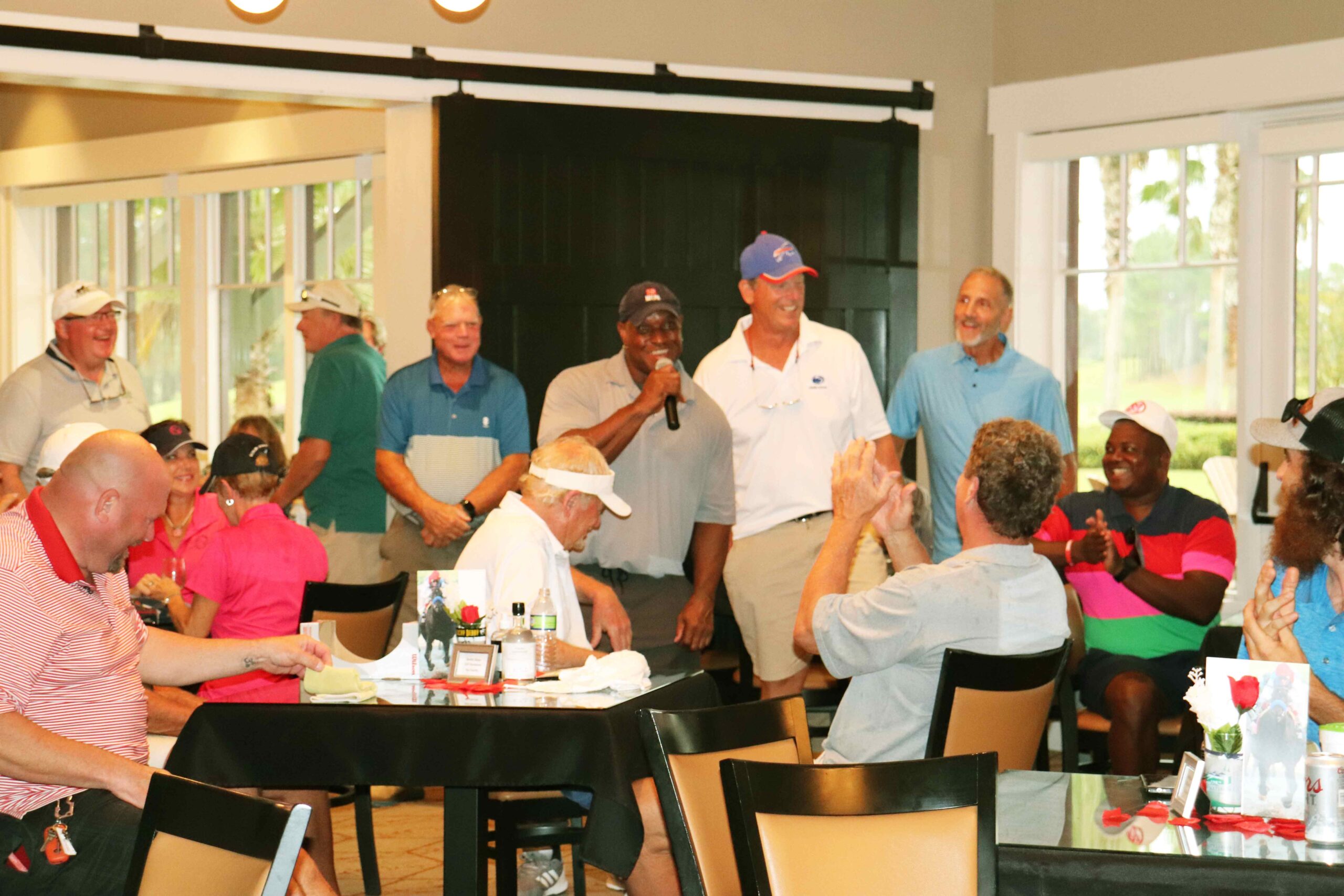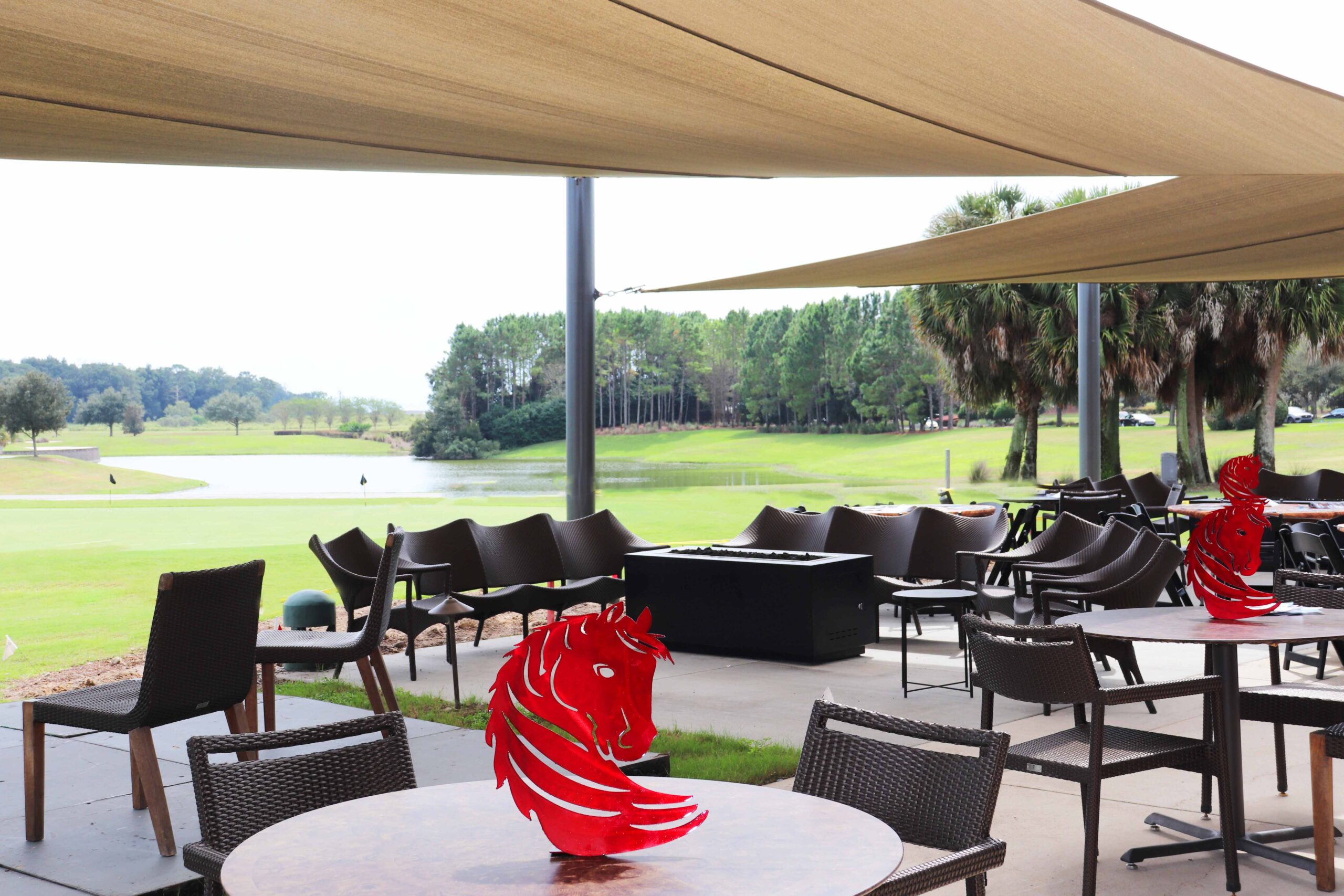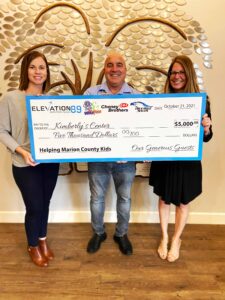 In a recent piece, we introduced you to Elevation 89 restaurant at the Ocala International Airport, and we had an absolute blast at their Grand Opening party on October 21. The finished space looks amazing, and Chris, Rondo and their incredible team threw a party, going all-out with a creative, mouth-watering buffet, while bartenders served the Friday-ready patrons who came to show support. And there were a lot of people there; it almost felt as if the entire town of Ocala showed up to cheer them on and raise a few thousand dollars for Kimberly's Center for Child Protection — an organization that works in conjunction with the Department of Children and Families as well as local law enforcement to provide a safe environment, therapy care, and other resources for children recovering from abuse.
By age 18, 1 in 4 kids are victims of abuse and neglect, and need compassionate, knowledgeable and proactive voices advocating for their rights and their futures. Kimberly's Center has helped over 22,000 children so far, and if you would like to learn more about what this amazing organization does and donate to their efforts, go to the
Kimberly's Center
website. You will be helping to create new possibilities for boundless futures.
We went back the next day to sample the regular menu — we highly recommend the burger and the absolutely sublime Parmesan-and-oil dusted fries, which we feel should become legendary — and which we gleefully consumed while watching airplanes land and take off into a perfect autumn sky. All things considered, it wasn't a bad day at the office, and we have a sneaking feeling our copywriter now views it as something of a second office.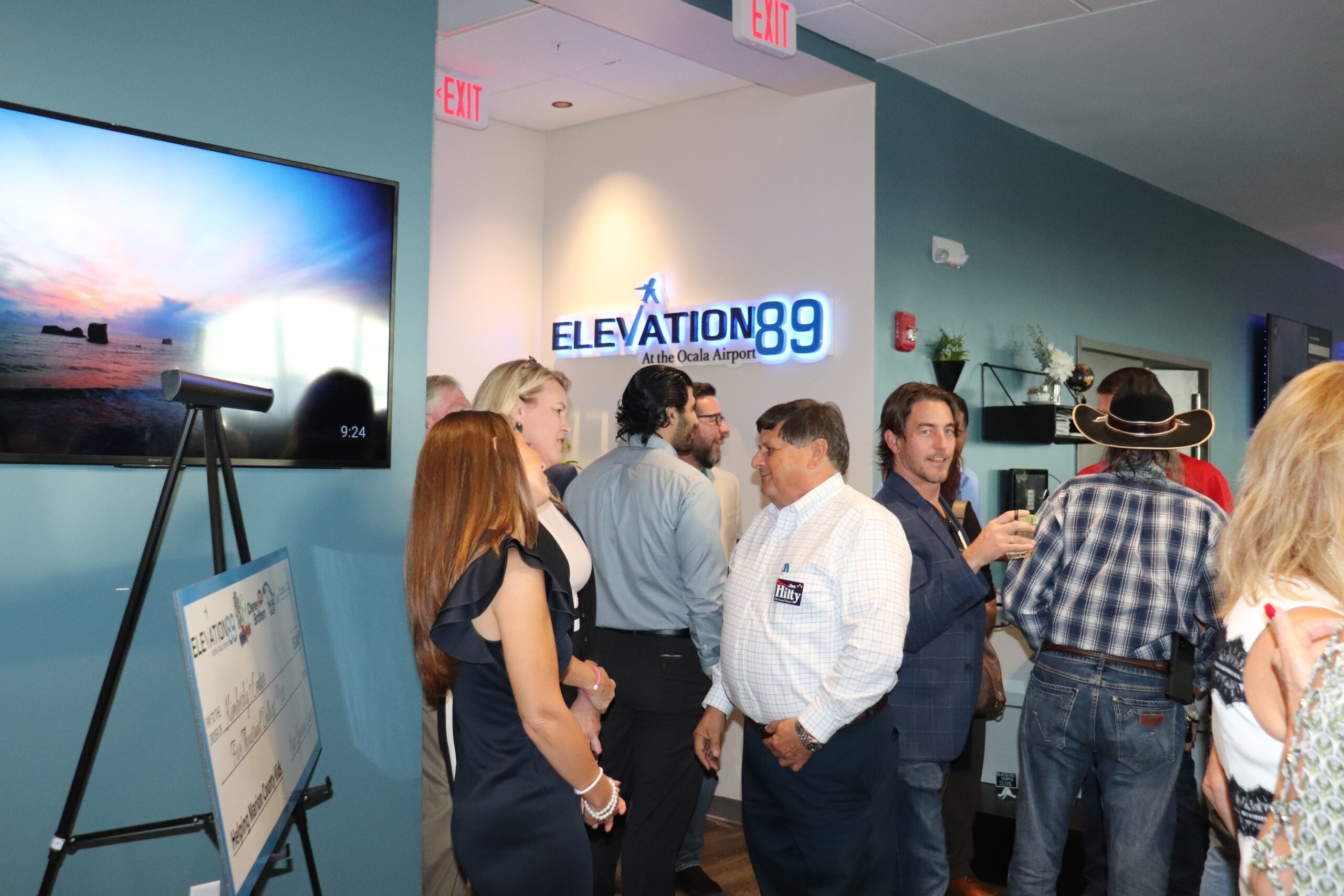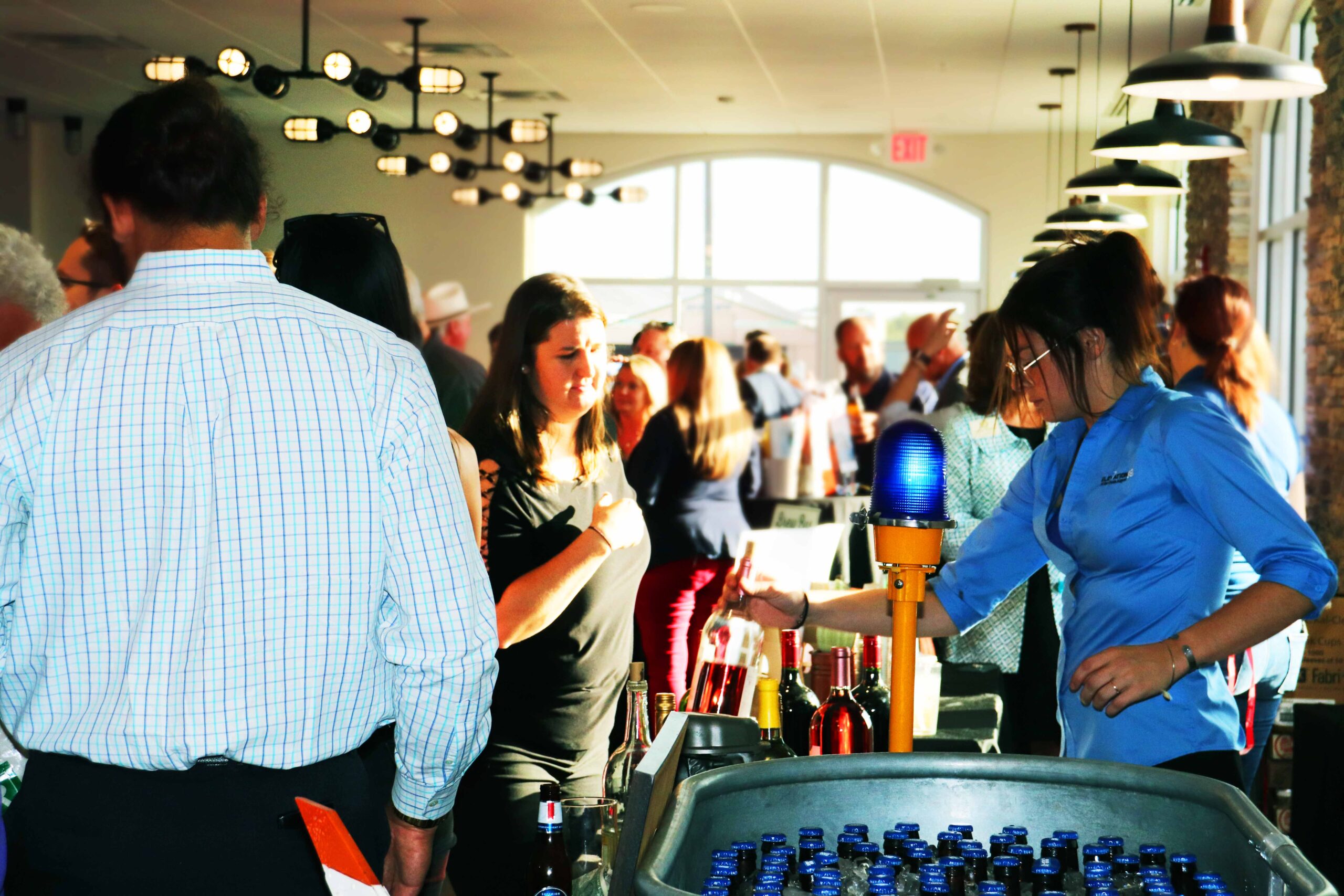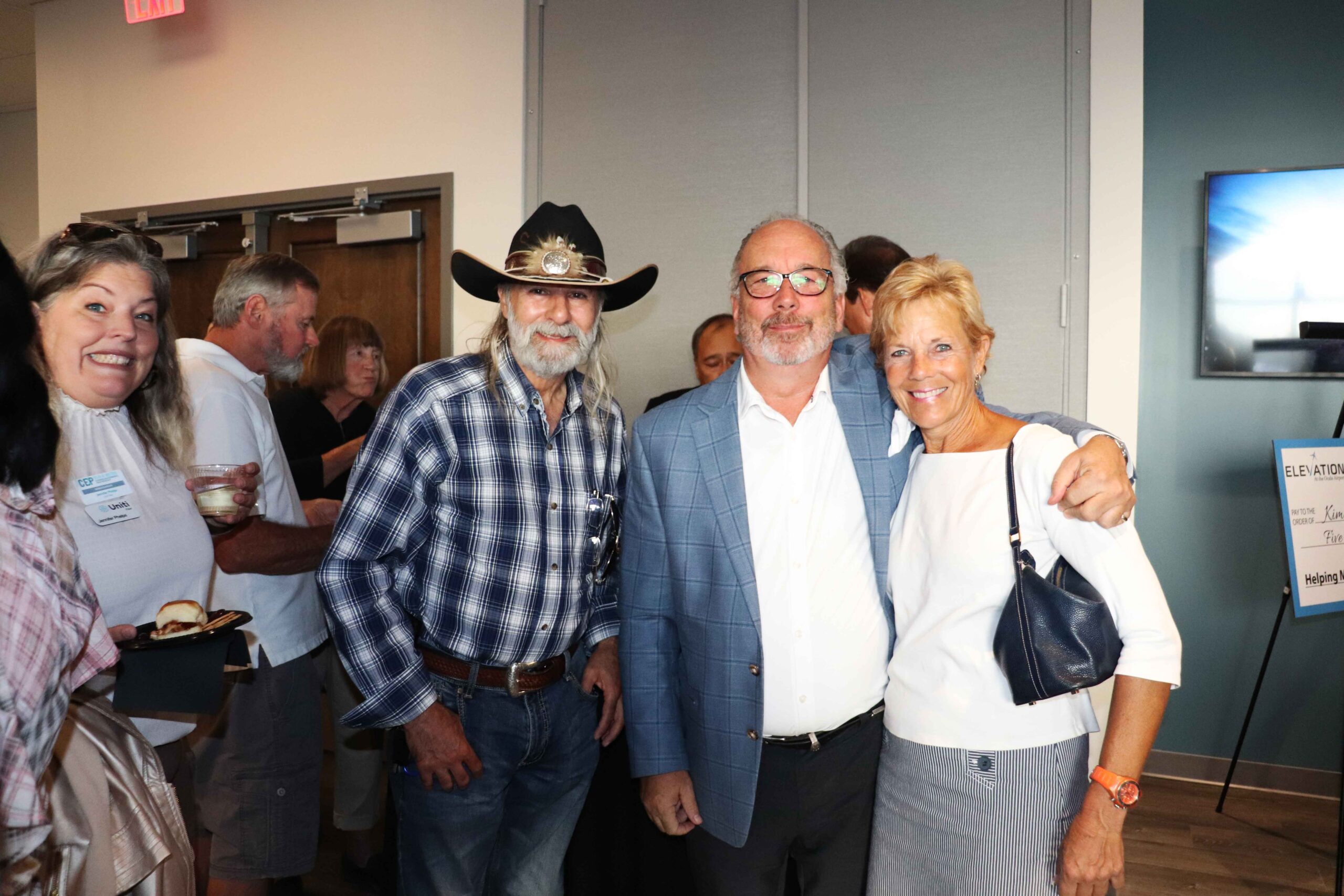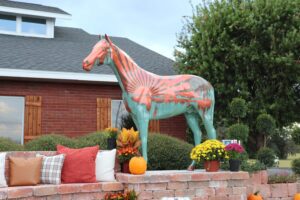 It was Showcase's turn the next day, October 22. Supporters and friends went all out donating to our "Evening of Hope" event with the Ocala Royal Dames to raise money for cancer research. This is a disease that has, inexorably, affected nearly everyone on the planet in one way or another; either you've battled cancer yourself, or someone you know has lived — or sadly, died — with it. Certainly everyone at Showcase has felt the impact, so this event was really important to us, and it meant a lot that so many people felt the same way.
If you haven't had an opportunity yet, stop by anytime to see Hope, our newly-unveiled noble steed in its permanent installation and have a quiet moment in our meditation area.
Hope was designed and painted by local artist
Paul Ware
, who was on hand to help Valerie with the big reveal, and we love the final result. Our silent auction of 27 — yes, twenty-seven — gift baskets, near to bursting with some incredible goodies — plus the generous donation of our sponsors and attendees raised over $20,000. This was both gratifying and gobsmacking.

So many friends, colleagues, and clients donated items for the auction  baskets, to the point where we literally had to move the operation into a separate office to organize and prepare them. We don't have enough words to express our thanks and appreciation; the tables were under threat of collapse from the sheer weight of generosity. Many thanks to: 
Robert Boissoneault Oncology Institute
Coast to Coast Trailer Sales Inc.
Also, our thanks to the wonderful Josh Jacobs, a talented local musician and creative who is also known for redesigning our logo in 2017, for playing his guitar and making music for our guests all evening — check him out on Instagram @manfromdover; you certainly won't regret it!   We also want to thank the team at Ocala Royal Dames; we had so much fun working with them and making this evening so impactful for the benefit of cancer research.
Visit their website
to make a donation or learn more about these spectacular humans and what they do to open doors for medical researchers who develop new cancer treatments.
You would think after such a busy Friday that we'd snooze in on Saturday, but we're an indefatigable lot. The very next day, we displayed our rather alarming affinity for pumpkins at our Fall Festival, teaming up with The Farm Bureau Young Farmers and Ranchers to set up a veritable cornucopia playground paradise next door to our offices and then unleash a bunch of kids on it. We had cornhole, a pumpkin painting booth, potato sack races, a huge tub filled with corn that the toddlers took incandescent glee diving into — and pumpkins. Lots of free pumpkins for everybody. We don't really know who had a better time — us, or the kids.
The holidays are approaching fast — where did the time go?? It's going to be an even busier month ahead with lots of stuff happening, so we'd better make sure we eat our protein. That burger at Elevation 89 sounds good…
At Showcase  we love where we live and we love supporting local businesses and events within our community. If you have any questions about the Ocala area or if you have a real estate question —
 contact us
, we would love to hear from you!