It seems like January came and went before we were able to catch our breath from the holidays, but here we are in February already and looking around the corner towards Spring. If we thought it was going to be a slow roll into the new year, we were quickly and efficiently disabused of that notion with one glance of the calendar.
Our friends at
Gainesville City Lifestyle Magazine
kicked off the brand-spanking new year with their official launch and Ribbon Cutting on January 6. It was a lot of fun, and since Showcase's monthly column is featured in its pages, it was a pleasure to be there and support Elizabeth and Rynni as they officially introduced CL to the city. If you get a chance, pick up a copy or call and ask about a subscription!
We're proud to work with them, and we think they're going to do a fantastic job spotlighting and profiling the amazing people and places in and around Gainesville.
We were pleased to welcome Kerstan Turman of
Land.com
and photographer Mark Koper to our monthly staff meeting. Kerstan talked about the land network, which includes Lands of America, Land and Farm, and Land Watch, and is the largest online marketplace for discovering and buying/selling rural real estate.
As a member, Showcase works closely with Land.com and Kerstan; her expertise and knowledge are second to none, and it was a pleasure to have her speak at the meeting.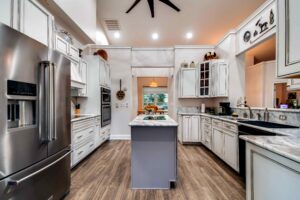 Mark is someone we also work with on a regular basis; he has an excellent eye for detail and composition, framing and capturing property images with crisp, clean shots and dynamic perspectives. Our marketing department would literally feel deprived without him, and our work is that much better for his professionalism and experience. Check out some of his work at www.OcalaRealEstatePhotography.com.
Black Prong Equestrian Village
held the Nature Coast CDE (Combined Driving Event) and CT (Combined Test) competitions in Bronson, Florida the weekend of January 14, and wow, was that a great event to hang out at all weekend. We watched some truly stellar athletes – men, women, and horses – compete in what is basically a triathlon of dressage, marathon and cone events over the weekend in a display of skill, determination, and sheer talent that cannot be overstated.
The Village is a beautiful facility designed especially for riders and nature lovers, with 90 acres of resort property right next to Goethe State Forest.
If you're on the lookout for an event venue, private getaway, or relaxing trail ride, check out their website. Humans and horses both love the place.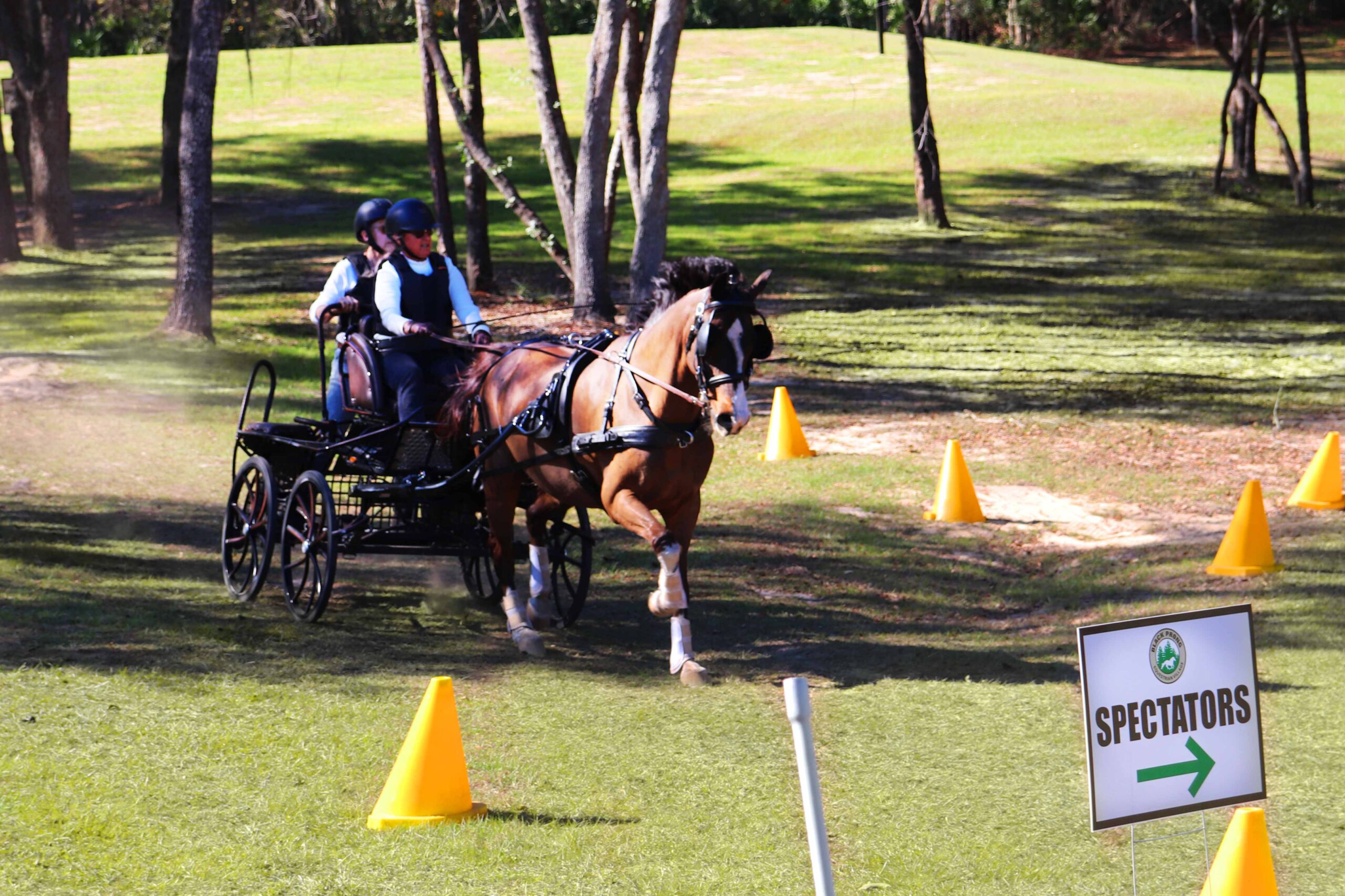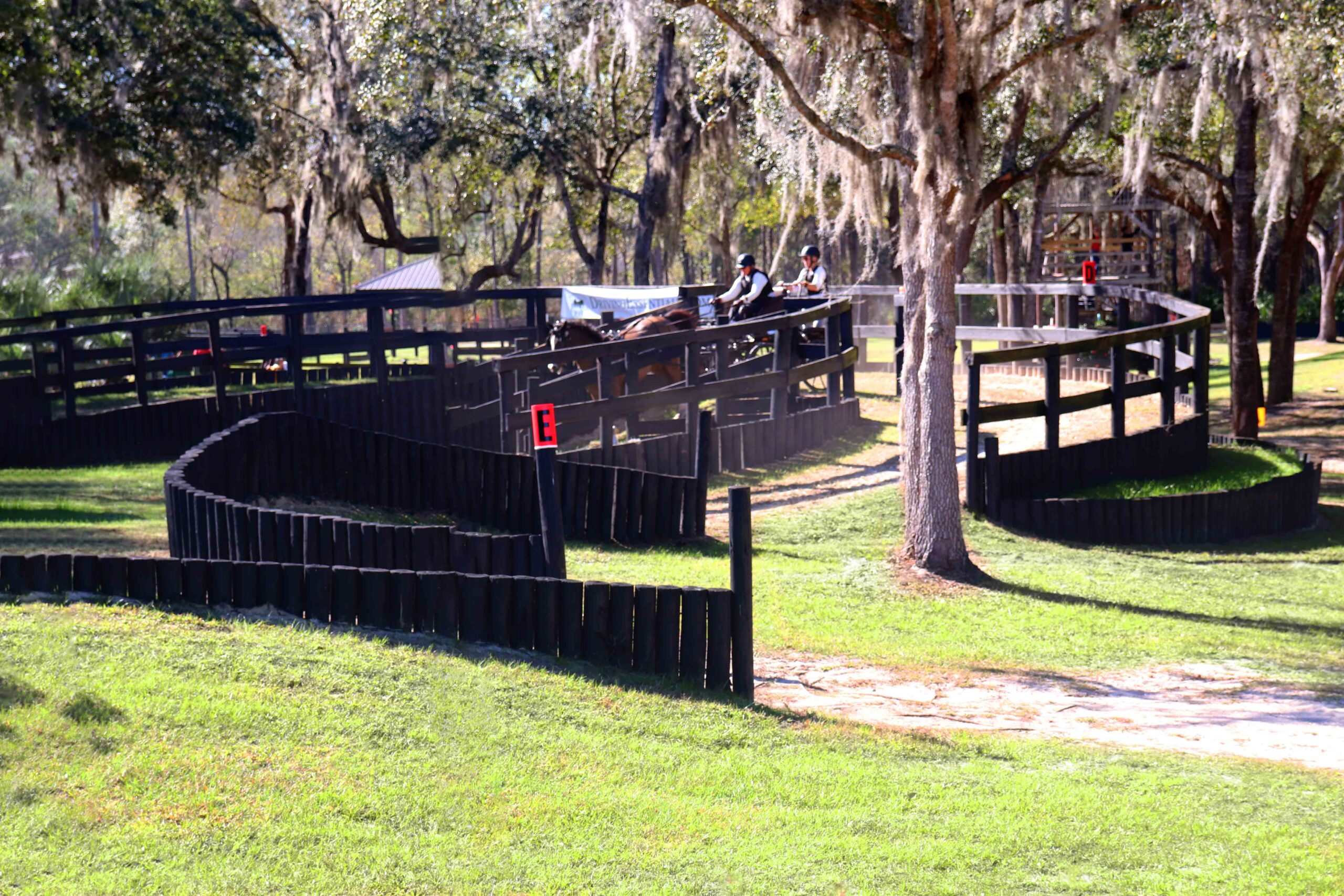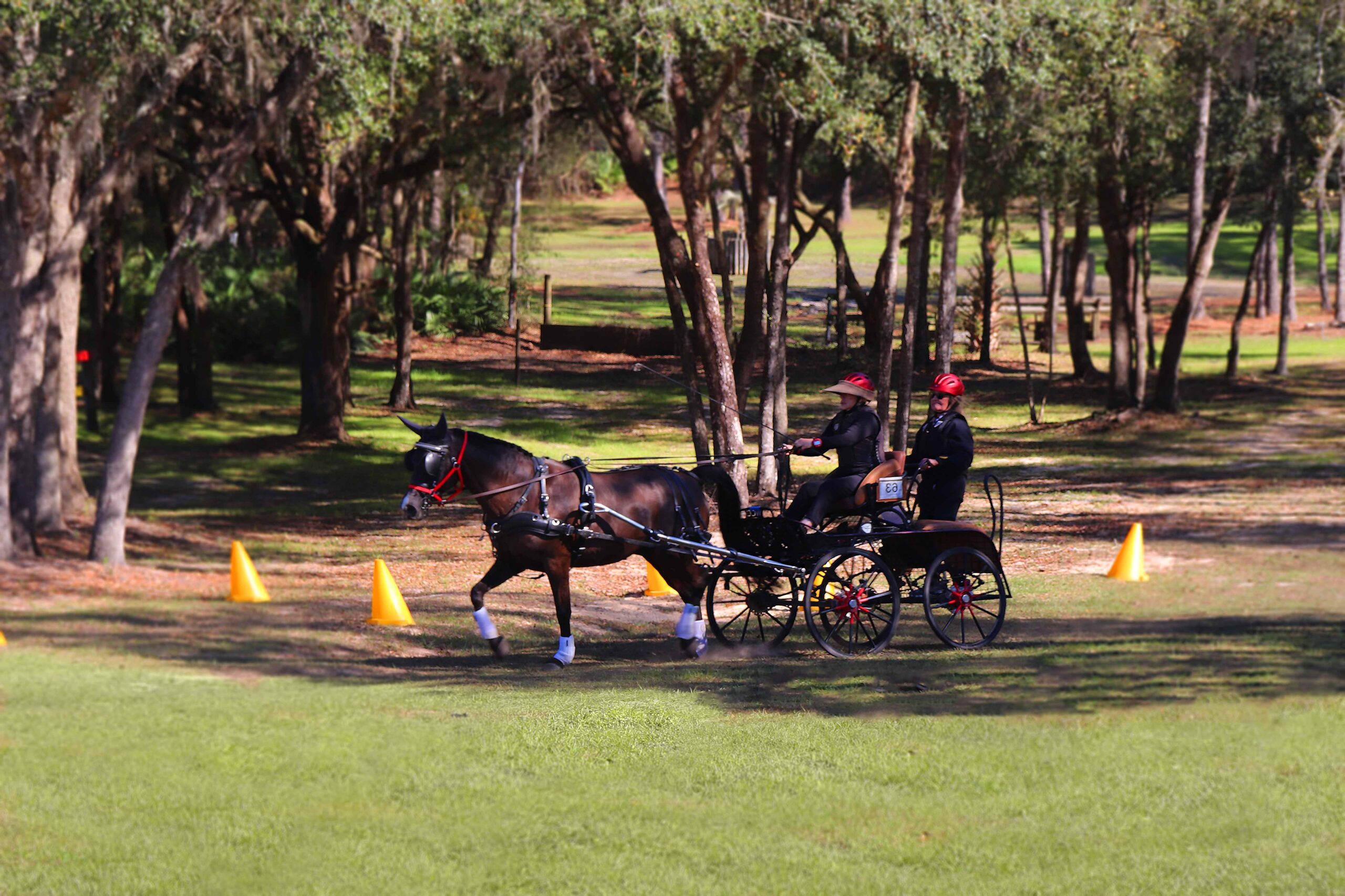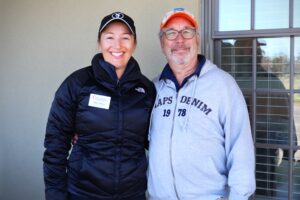 If there's a golf ball to be whacked, Showcase will be there. True to our commitment of conquering the Back Nine, we sallied forth in the Ocala Country Club Golf Tournament January 17, rising early for breakfast and shotgun start at noon. The convoy of golf carts was long, serpentine, and lacked only a musical overture of "Flight of the Valkyries" to really capture the brevity of the day. While it was relatively chilly, we were warmed by the camaraderie, sportsmanship, and copious amounts of hot coffee and supply of top shelf whiskey in the bar. Once again, Lee was there, indefatigable as always and brandishing a five-iron with the panache of Aragorn at Pelennor Fields. For Frodo!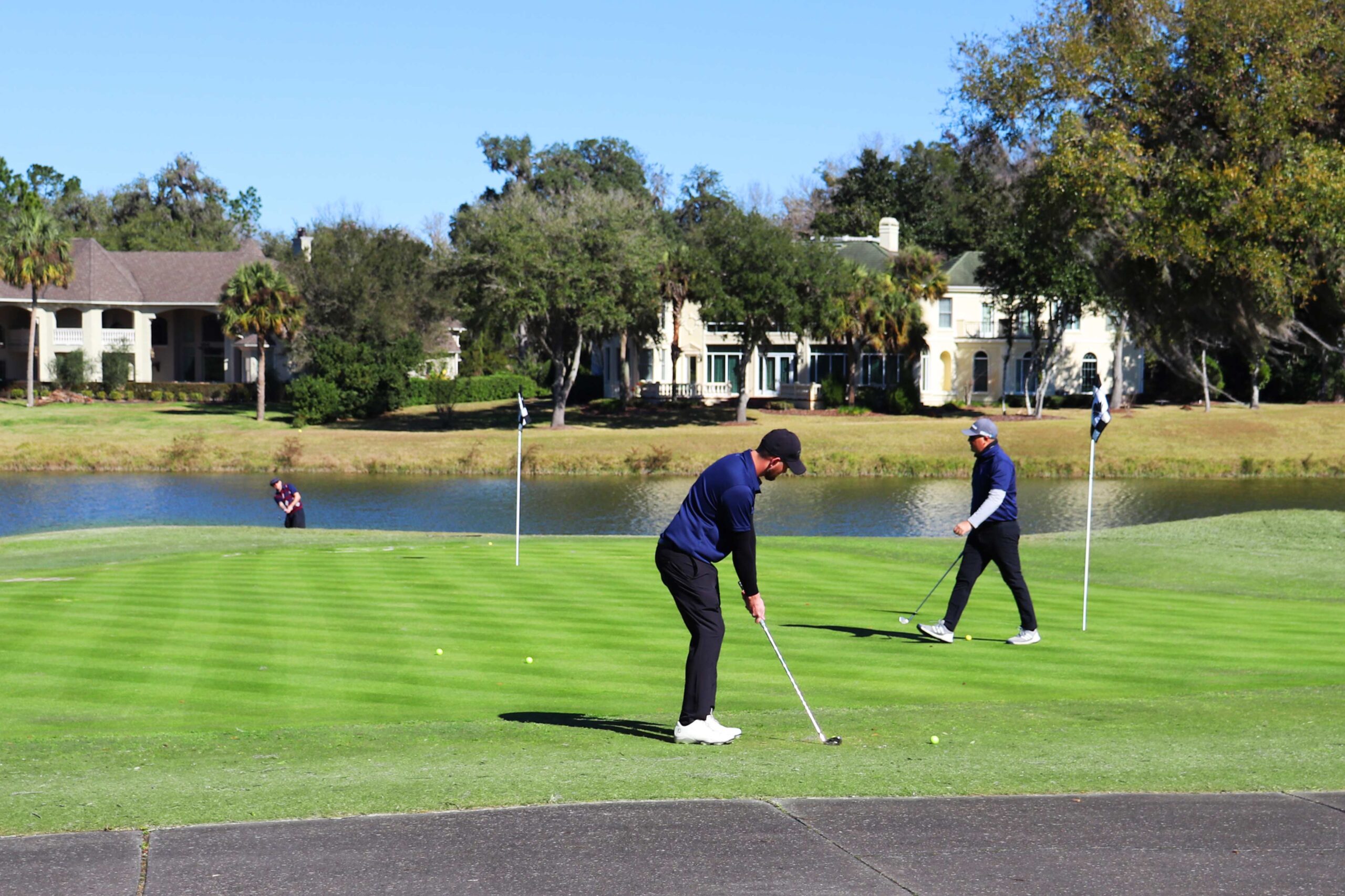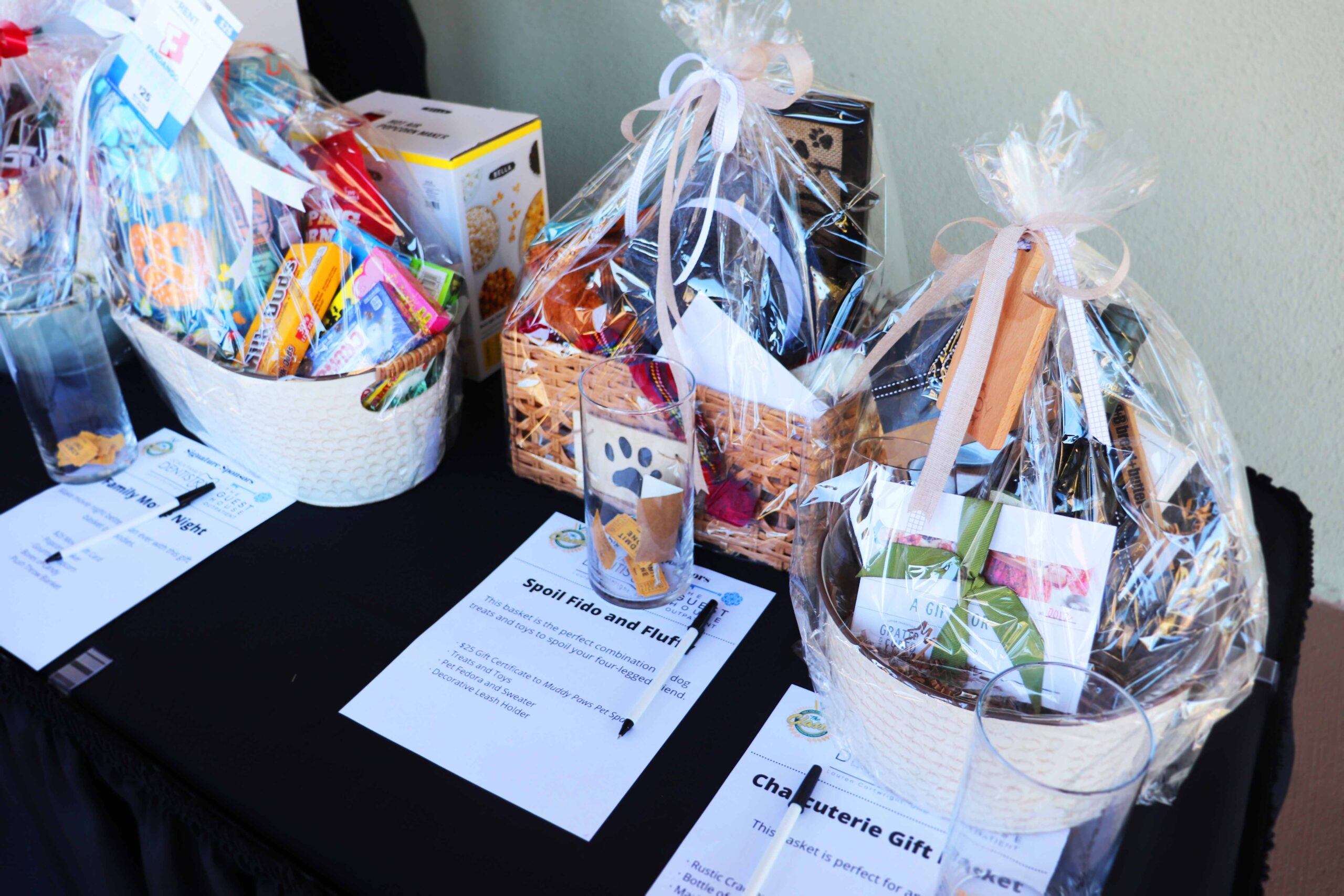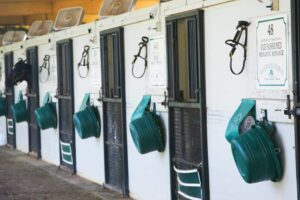 A really interesting outing this month was the Ocala Breeders Horse Sale January 25. If you haven't seen the recently renovated facility, you should by all means go and take a look; it's truly magnificent. The stables alone are massive and impressive, and the auction/sale gallery is expansive and comfortable, with arena seating, excellent acoustics, and ease-of access for humans and horses alike. The pre-show arena just behind the main building allows horses to go from there directly to the auction stage inside, and then back out again to the stables. It's a well-designed facility that enables the staff to keep the horses calm and focused while also making sure prospective buyers are able to see and hear what they need. Multiple live-feed televisions are situated throughout the building, so you can go down the hallway to the pub for a quick bite while staying abreast of what's going on in the auction room. Some of the best entertainment of the day is listening to the gobsmacking talents and incredible lung capacities of the auctioneers.
Last but not least, we capped off the month with two Open Houses: January 28, Liz Gray hosted at the absolutely stunning property on Carry Back Road. The Spanish-style hacienda is beautiful in its own right; the rooms flow effortlessly into one another, with lots of windows and natural light. The kitchen is a haven for any cook's heart, complete with an industrial-size refrigerator/freezer, island, and adorable dinette. But the real showstopper is out back, where the pool is enclosed by a soaring, expansive cage that encloses a huge patio and sauna and upon which the master bedroom looks out. It's the kind of house you never want to leave.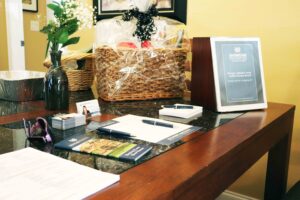 Next up was Dawn Mahler hosting at The Falls of Ocala at a cozy, comfortable 3-bedroom home in a 55+ community. This smaller home boasts a few surprises of its own; tall cathedral ceilings, beautiful screened-in lanai and big backyard, and carport in the front. The master bedroom's en suite bath is a mini-spa, with glass-enclosed shower and a large, deep soaking tub. The community offers a variety of things to do; a clubhouse, fitness center, swimming pools, shuffleboard, and sauna. It's a pretty neighborhood that appeals to a variety of lifestyles and is close to Ocala's retail, food, and event venues, plus has easy access to key arteries for travel to other cities.

We had a great time at these open houses, and enjoyed seeing and meeting so many people who came out to have a look around and visit. If you're interested in finding out about our listings or have questions,
check out our website
and give us a call. We'll be happy to talk to you and help any way we can.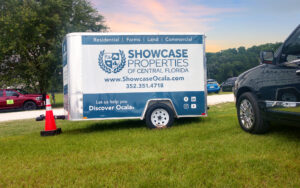 Remember, polo is every Sunday at Florida Horse Park through March 2022! Matches start at 1pm, and you can bring a cooler and your kids (both human and furry) to spend the afternoon. For match schedules and information, visit the Ocala Polo Club website, where you can find ticket and fee information. Proceeds go to operational costs for the Club and enables them to continue playing through the season. As a proud sponsor, Showcase's booth is right next to the announcer stand, and we'd love to have you come by and visit.
This year Showcase is also a sponsor of the HITS Lead Line class this year, which is for young/child competitors, as the Winter Circuit continues through March 27 and culminates with the Ocala Great American Grand Prix.
The Ocala Winter Festival takes place Feb 15-20, followed by the Ocala Masters from February 22-27.
HITS
is based in upstate New York and produced its first show circuit in Gainesville back in 1982. Since then, they've grown into a world-class hunter/jumper competition nationwide in six states, including right here in Ocala. You can find the competition schedule on their website, pick a day, and come check it out!

As we write this, February is already moving past us at what seems the speed of light; we hope everyone had a great Valentine's Day and are girding themselves for Fat Tuesday. See you in March!
At Showcase  we love where we live and we love supporting local businesses and events within our community. If you have any questions about the Ocala area or if you have a real estate question — contact us, we would love to hear from you!