We've been having such a good time hanging out at the Florida Horse Park watching "The Polo" on Saturdays, and from the steadily growing crowd of spectators each week, we're pretty confident saying we're not the only ones.
If the increasing number of tailgaters is anything to go by, people are beginning to catch on that polo isn't some high-society exclusive sport; it's rocking good fun for anyone to enjoy. If we had a nickel for every new group that showed up toting several kids and dogs, we'd be able to open up a new satellite office in Puerto Rico.
The refrain we've heard the most from people on these balmy Saturday evenings is "I didn't know we had polo in Ocala!" — which, to be fair, isn't that surprising. The horse industry in Ocala was built on the thoroughbred horses throughout the years and the area is well-known for their prevalence.
"We have people who are now regulars who have told us they feel like it's a really friendly atmosphere where they feel welcome. It works out really well, and we feel like we can give something back to the community, and in turn the community supports us."
—Coach David Eldredge
"This is our second full year of managing it," Eldredge says over the phone, as he rolls through Virginia, hauling a load of hay back from New York. "It was a really community-based club, and we wanted to revive that. It's becoming more and more accessible, and people know more about us. It's building."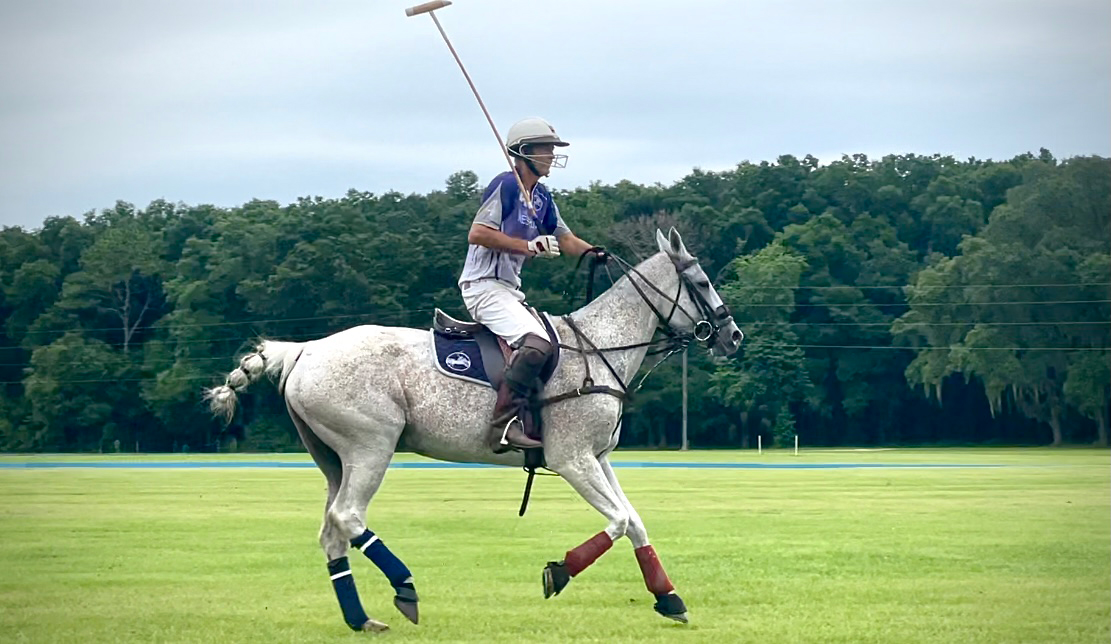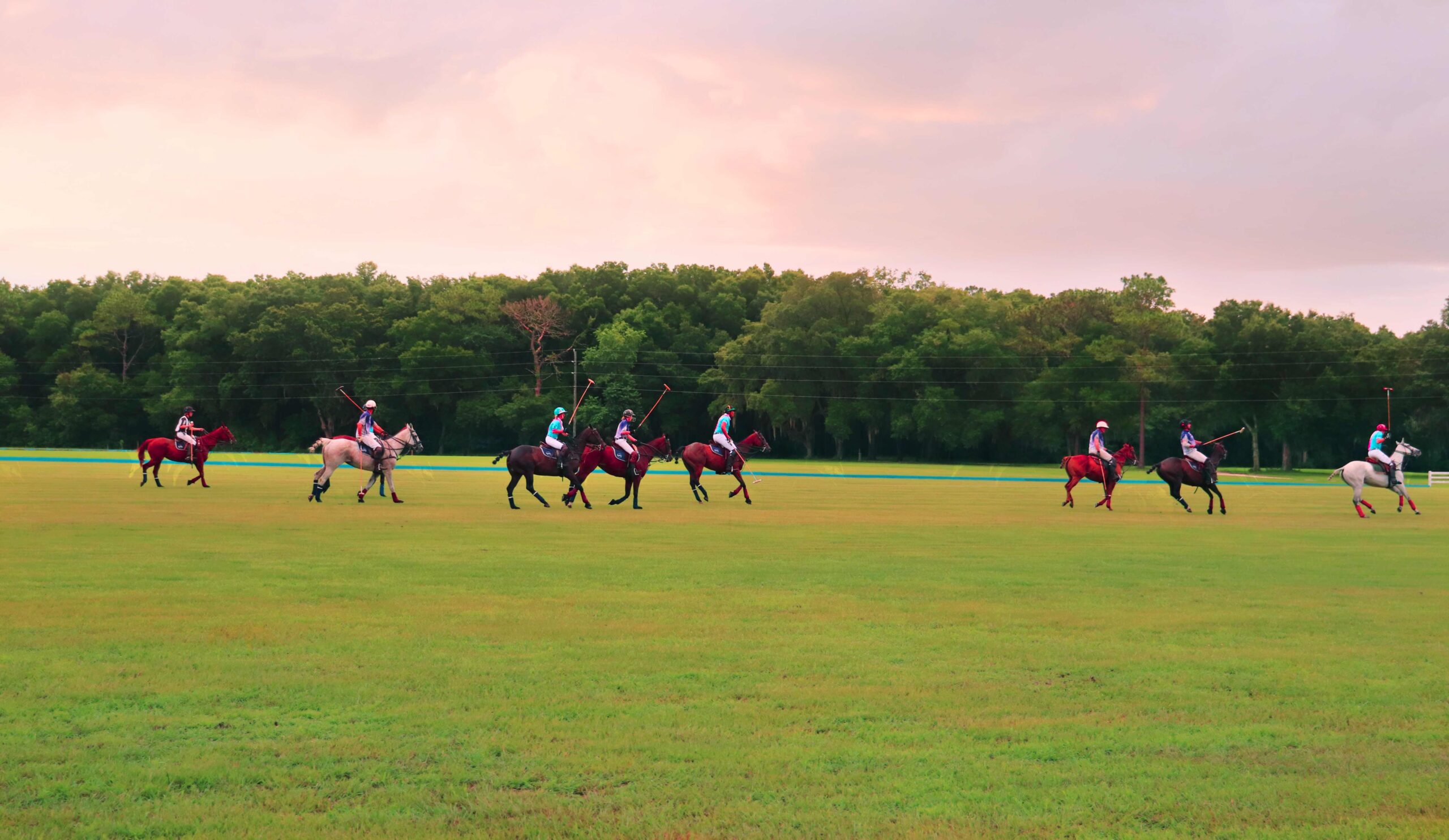 He and Lauren moved to the area because of its fame as a horse-oriented haven. Proctor-Brown, a veterinarian specializing in large animals, wanted to expand her equine practice, and it was really kind of a no-brainer for them. After connecting with
Florida Horse Park
and GM
Jason Reynolds
, they started working out some ideas and plans to showcase (no pun intended) what the Park had to offer while at the same time reintroducing polo to the area. They wanted it to be inclusive and welcoming — just people who wanted to play, or watch, and have a good time doing either.
"We discovered that Florida Horse Park had a polo field, but nobody was really doing anything with it," Eldredge remembers. With a more agrarian, quiet country vibe than the more bustling new facilities at World Equestrian Center, FHP is a place where lawn chairs, coolers, kids and dogs fit right in. It's not posh, but it's beautiful, and the training grounds are excellent.
"They're a very community-based and oriented facility," Eldredge praises. "They were really a perfect fit for us."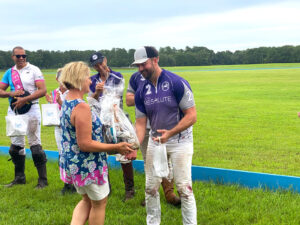 Teaming up with local riders and players, including Showcase Properties' own
Chris Workman,
they pulled together a team and began training. It didn't matter if a player had one horse or ten horses; If they wanted to play, they could come by and join in.
The primary goal was to make Team Resolute a truly local club that would be sustainable for a long time.
One big reason why so many polo clubs kind of peter out is because so many riders end up spending a large chunk of time and energy traveling for tournaments — which is not only financially challenging, but also time-consuming, making it equally difficult for their home teams to play simply because — well, there are less players on hand to make a game.
Another problem with tournament-focused polo that has dogged Associations and diminished numbers is the time and investment necessary. It's not for everyone, and it's a pretty big commitment. The old guard players eventually age out, and the millennials are hard-pressed to invest in buying farms and horses and maintaining them. Horses aren't a hobby; they're a way of life; essentially a discipline.
"It's hard work, feeding them and mucking out after you've already finished a day of work at your job," Eldredge acknowledges. "You don't necessarily want the expense of paying a groom. A lot of people have to travel for work, so they don't have the time and energy for a horse. They'd rather come in when they have some open time in their schedules, rent a horse, and play."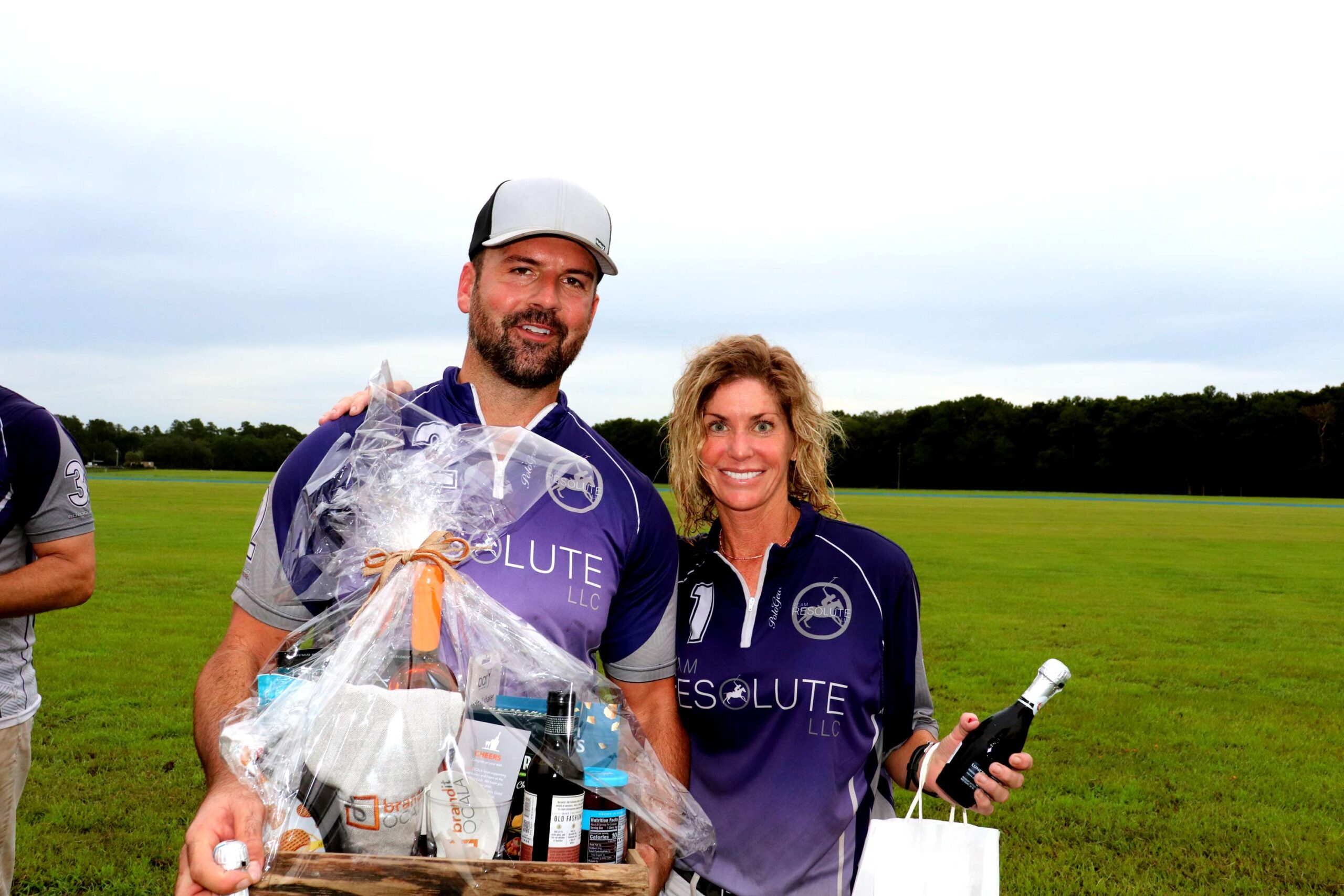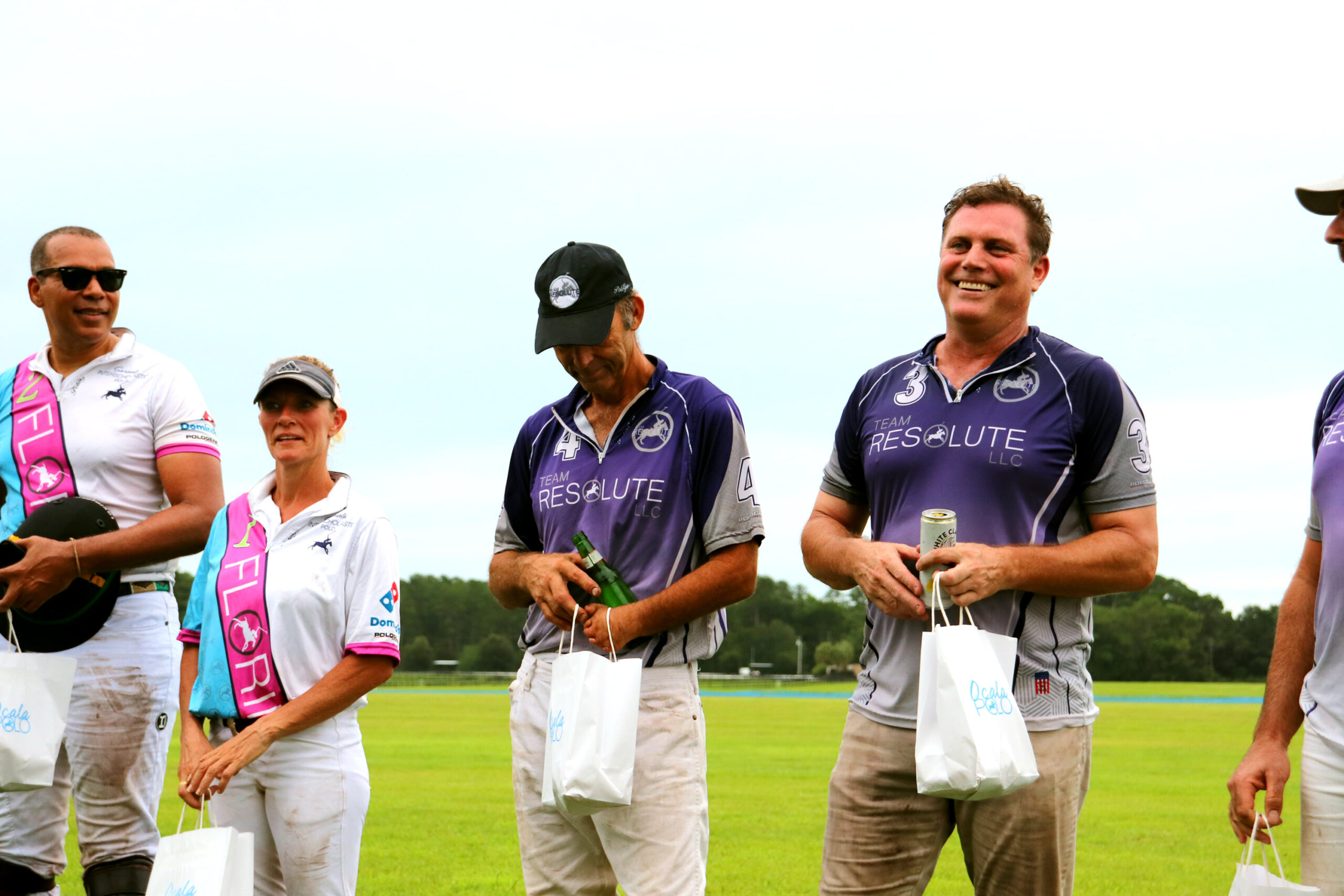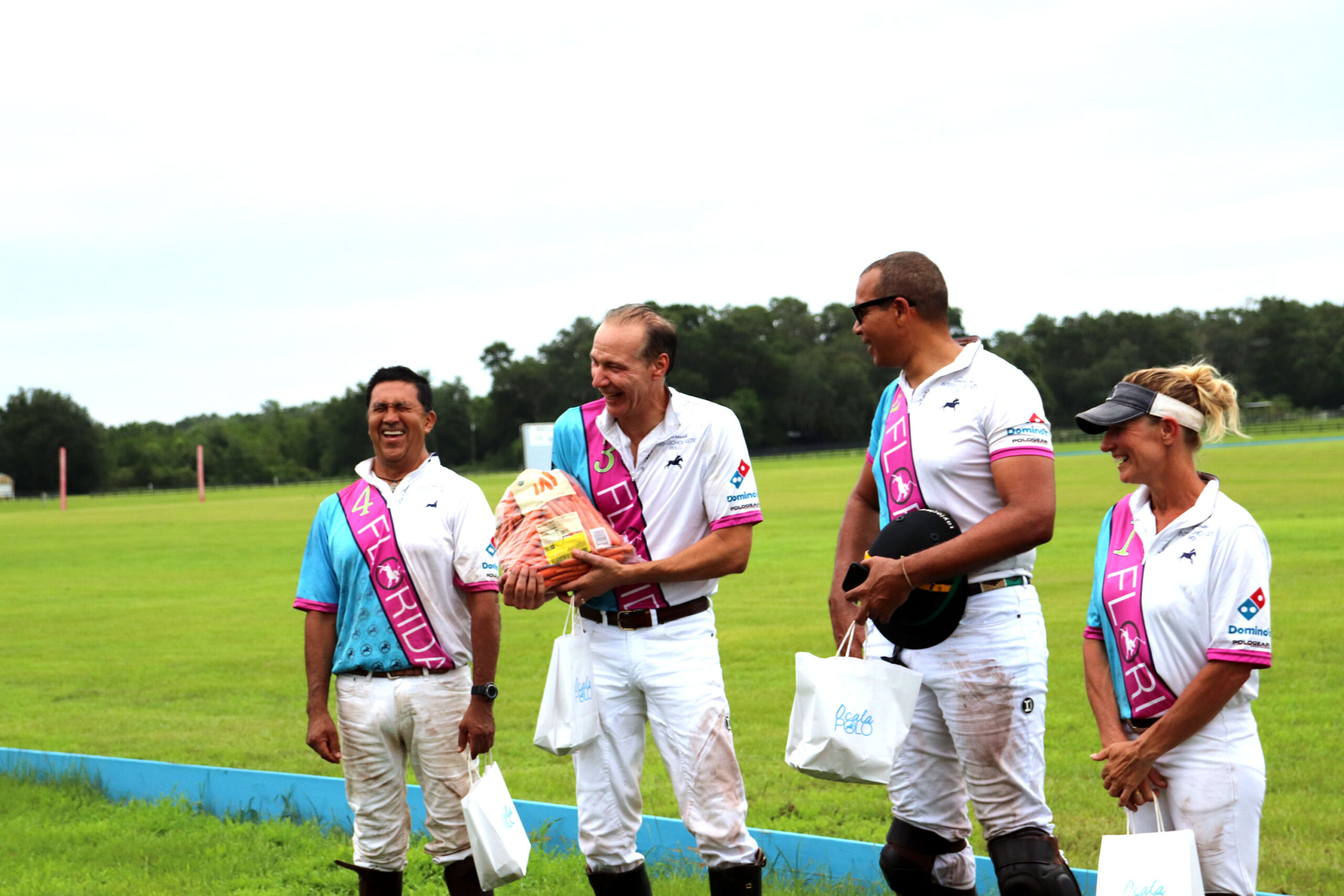 Eldredge's goal is to find people who are interested in forging that kind of life and helping them achieve that goal. "What we're trying to do is train people into the discipline of having and owning horses."
He excitedly remembers a father-and-son duo who often come out to play with the team. "The gentleman has always been interested in polo, and now it's become something he and his son can share an interest in together. Now they're trying to figure out from a family point of view, 'How do we make this part of our lives?'"
The polo games at Florida Horse Park were conceived and designed to offer an unpretentious, unintimidating opportunity not only to watch polo and enjoy an evening with friends, but also to meet players and owners — and horses– and talk to them. The Saturday matches have been steadily gaining an increasingly enthusiastic crowd since they started earlier this summer, as word has spread that literally anyone is welcome to come. Eldredge is delighted at the response; it's exactly what he and Proctor-Brown had hoped for.
"We have people who are now regulars who have told us they feel like it's a really friendly atmosphere where they feel welcome," he says, which of course is exactly what he'd hoped for. "It works out really well, and we feel like we can give something back to the community, and in turn the community supports us."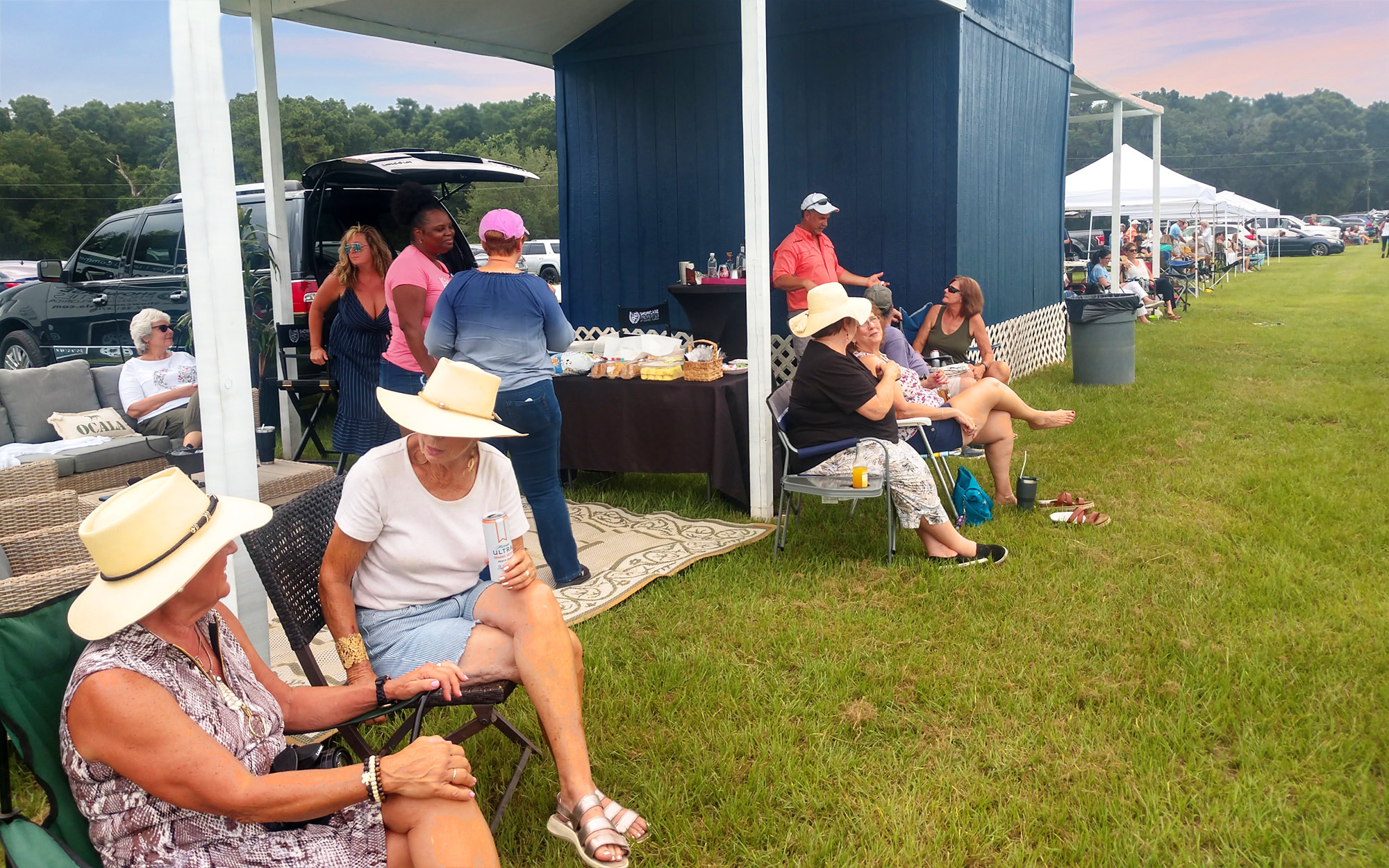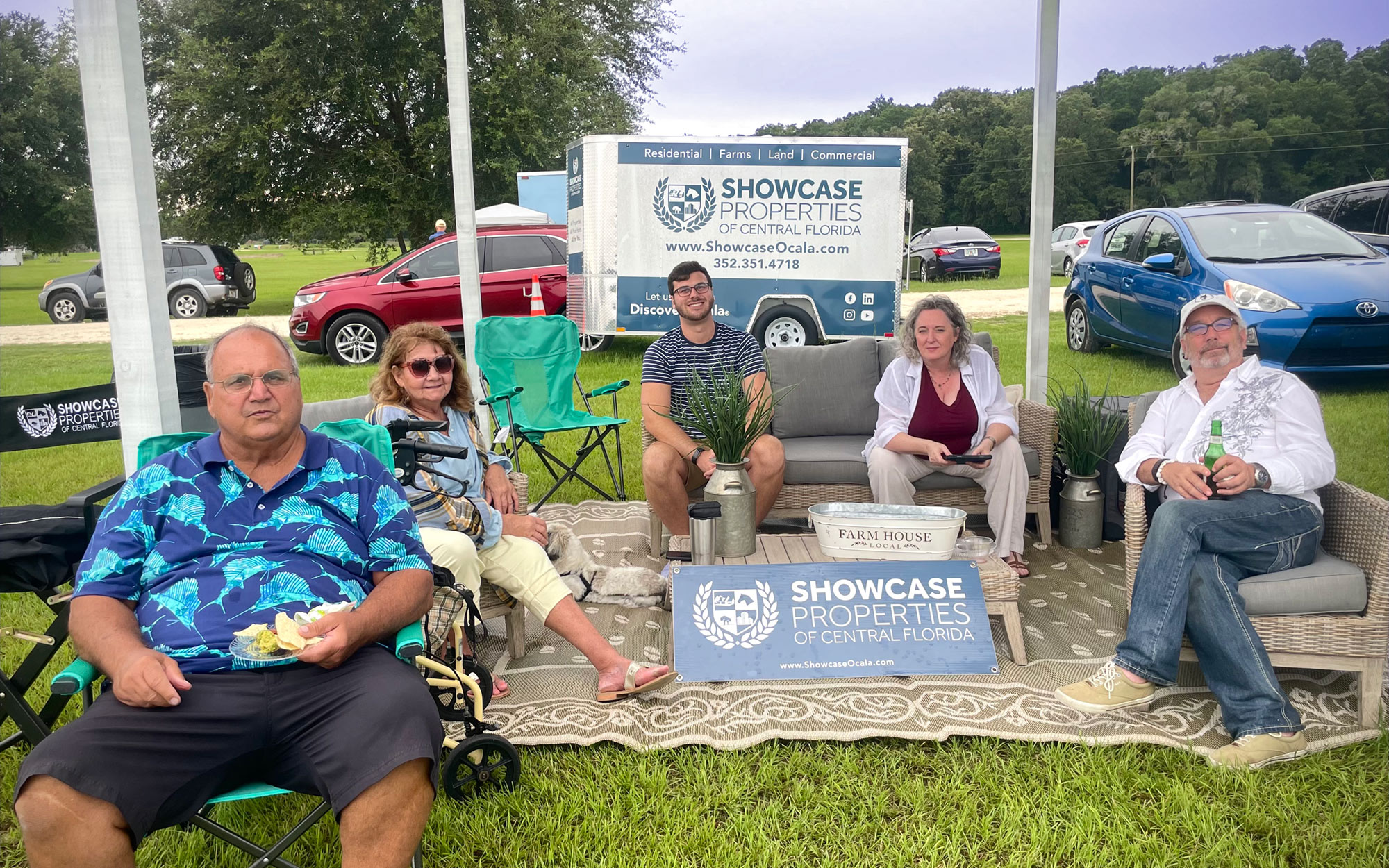 The Horse Park loves it as well, he adds; it's a chance to show off what they can do with their facilities. "What we're trying to do is draw in the local community and businesses to show them that this is something they can explore and possibly expand for themselves."
Riders are realizing there's a polo team they can train with, adding to the robust ranks of the Club, and in this relaxed, casual atmosphere, it's easier for interested onlookers to ask questions and have a conversation about horsemanship and ownership. Plus, people get a real, tangible understanding of the Park. It's an opportunity for everyone to benefit through the shared experience and love of horses.
Polo games are every Saturday starting at approximately 6:30 pm, when the air cools down and it's a little more comfortable for everyone — people and horses alike. The OPC plays through to the end of September and breaks until December. This is to accommodate the Villages Polo schedule so that OPC players can compete in matches there as well. Eldredge views it as a worthwhile and logical thing to do.
"If we don't work together, we're not going to be successful," he observes pragmatically, noting that in the interim, he and Proctor-Brown teach lessons and train other riders. If it so happens that they have enough players for a game during the break, "We'll go do it."
Team Resolute picks back up again in December and plays through till March, and Eldredge is hoping to draw even more spectators to the Park and demystify the posh lore of polo.
"People want to feel appreciated." Eldredge points out. "We wanted to let the community know they can come out and watch anytime, bring their families and friends and dogs. We'll provide the entertainment."

More photos from the polo match
Ocala Polo Club matches are held at the Florida Horse Park each Saturday at 6pm throughout the Summer season, sponsored by Showcase Properties. Matches are open and free to the public. For more information, visit
www.ocalapolo.com
for the full Club schedule.