Social media, digital and internet technology has put a lot of tools in the hands of consumers from the comfort of their keyboards and phones.
With the advent of Covid lockdown and the necessity of reshaping communication, even meetings via Zoom and Google Meet have become commonplace. Everything that Sandra Bullock's character did in the 1998 movie The Net that at the time seemed far fetched is now pretty much the norm: We can order groceries, make a doctor's appointment, and even buy a car with just a few taps, totally autonomously, without having to see anyone face-to-face.
But is that always a good thing?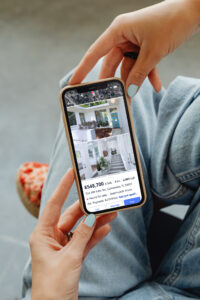 Sites like
Zillow
,
OpenDoor
,
Redfin
, and
Trulia
are pretty ubiquitous on the internet; they're convenient, user-friendly, and have searchable databases potential buyers can use to look for a house across town or across the country. Plus, potential sellers can also list their properties through platforms like this. Zillow is by far the most recognizable and popular; their brand recognition is extremely strong thanks to an aggressive advertising campaign and the diverse branches of service provided on their website. It's popular, convenient, and puts the whole world of available property at everyone's fingertips.
Here's the thing, though – it's not designed so much to help buyers and sellers, so much as it is to generate revenue for Zillow.
Websites like this are data-collecting and lead engines; they gather information and send potential client leads to the REALTOR® – at least, usually the ones willing to pay for it. The actual goal is to create revenue for the site rather than to facilitate real estate transactions and property sales. Zillow, for instance, offers buyers the alternative of submitting their contact information and connecting with an agent participating in the Zillow Premier Agent program. Sites like Zillow and Realtor.com can be very accurate, because they use a feed delivered directly from a Multiple Listing Service (MLS) for property information. Zillow appears to often have a higher threshold for inaccuracies, and there's no effective or timely way to correct the problems – other than to open a help ticket and hope someone answers you.

The main issue with these platforms is the pay-to-play format they use to deliver leads; anyone who's willing to pay the fee for the referrals gets them. There's not much of a screening or vetting process, so it doesn't ensure the best agent for the job is the one who works with the customer – it's just the agent who calls the fastest. Plus, you don't know if that agent has the same arsenal of tools and resources REALTORS have.
A REALTOR® has access to
MLS
listings, which are much more detailed, reliable, and up-to-date. The
Zillow "Zestimate" feature
is quick and easy, but shaky on credibility, because they're produced using algorithms that give basic estimates without the details MLS can provide.
Realtors use a lot more resources when they help customers price homes – including custom comparatives, BPO's, appraisals, and a truly knowledgeable and deep understanding of the local market and conditions.
That knowledge is incredibly valuable, vital information when pricing a home. For example, if the inventory of available properties is more limited – a seller's market – that can signify that prices might swing a little higher than is typically sustainable. If you'd like to learn more about this, we did a piece that explains it called
The Art of the Asking Price
.
As a result, the accuracy of the Zillow estimate can be a hit-or-miss, based on the basic criteria they use – how many bedrooms, baths, and what the square footage is.
You don't have an inspection report that tells you if the information is accurate, for starters, and it doesn't give you details like what kind of tile is in the kitchen, or whether there's an open brick wall in the dining room.
A typical Zestimate error in July 2016 was $14,000. That's a big chunk of money that makes a big difference when you're calculating a down-payment and budget. On Zestimate itself, the page shows its own margin of error and percentages of accuracy. For the Florida market, only about 85% of Zestimates are within 5% of the asking price. That doesn't sound like much on the face of it, right? Except that's 15% of listings that are off the mark – and that's a lot of Benjamins. There's an even larger margin of error for listings which are currently off the market, which is when many people are trying to assess the value of their own homes.

The
Wall Street Journal
did a study of the website's estimate tools in 2007, saying that while sometimes the results are "often are very good, frequently within a few percentage points of the actual price paid. But when Zillow is bad, it can be terrible."
Zillow was founded in 2005 by Lloyd Frink and Rich Barton, a tech entrepreneur and former Microsoft executive who also created the travel website Expedia. Using that same model, Zillow was designed to generate revenue by flipping homes and charging fees, as well as through the interest they charge on home loans. Then, of course, is the advertising and monetization of their website, which makes a lot of money. Lastly, they're data-collection hubs designed to extract and collate contact information, which is used to basically spam your email and social media with more offers and 'exclusives'.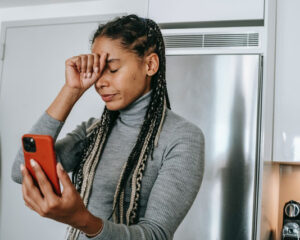 Another ongoing issue with online real estate sites is the sheer volume of leads that are sent to agents – in some high-traffic areas, this could hundreds each month.
Those agents in turn will start calling the seller – which is their job, of course; they want to make a living like anyone else. But within hours that seller can become exasperated and worn out from the incessant ringing of the phone and the same questions from multiple agents, souring the seller on the entire enterprise. By that time, however, the real estate site has already achieved the goal of monetization.
Zillow CAN be a helpful tool if you're just looking around for types of property or to get a sounding on what homes are selling at what prices in certain areas. However, if you're seriously considering buying a property, a REALTOR® is more than happy to answer your questions and point you in the right direction. This gives you the opportunity of really talking to the agent and interviewing them so that you know they're the right person for your goals, rather than accepting the first prospect who calls. Not all agents are created equally; each has their own levels of experience and expertise in certain areas, their unique personalities, and their own contacts and knowledge bases. Having someone you're comfortable working with, who understands what you want and how to navigate those needs within the market can give you immeasurable confidence, security, and protection in an often complicated field.
Here at Showcase, our agents are absolutely willing to do a home search for you on MLS, which has much more detail and is up-to-the minute accurate. We're here to help, and we'll do everything we can to make it a stress-free, informative, and exciting, fun process. Check out our informative piece on Real Estate professionals and designations. Then, give us a call. We'd love to hear from you!