With the advent of Halloween, it's pretty much a given that the mental girding for the holidays commences in earnest, as we all look ahead to Thanksgiving, Diwali, Hanukkah, Solstice, Christmas, Kwanzaa, New Year, the rebel celebrants of Boxing Day, and Black Friday mayhem.
Just writing that sentence has us taking a bracing breath. You too? We'll break out the tequila later.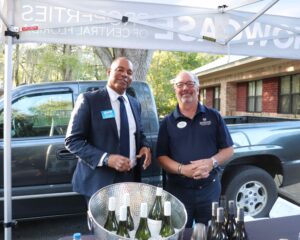 It's no different for us here at the Showcase offices, of which we now have two locations: Ocala, and now Gainesville.
We kicked off November with a big shindig at the new office, with the
Gainesville Chamber
officiating an official Ribbon Cutting and Chamber President/CEO Eric Godet Sr. speaking. It was a lot of fun, and really great to see so many friends and colleagues there to support us. There was a great deal of very delicious food to eat, and
Director of Real Estate, Lee Kerr
was on hand as our resident bartender, serving up glasses of wine to thirsty guests. We were happy to introduce our Gainesville team to everyone, and are thrilled to be growing, and along with our Ocala office, now able to serve our community even more comprehensively.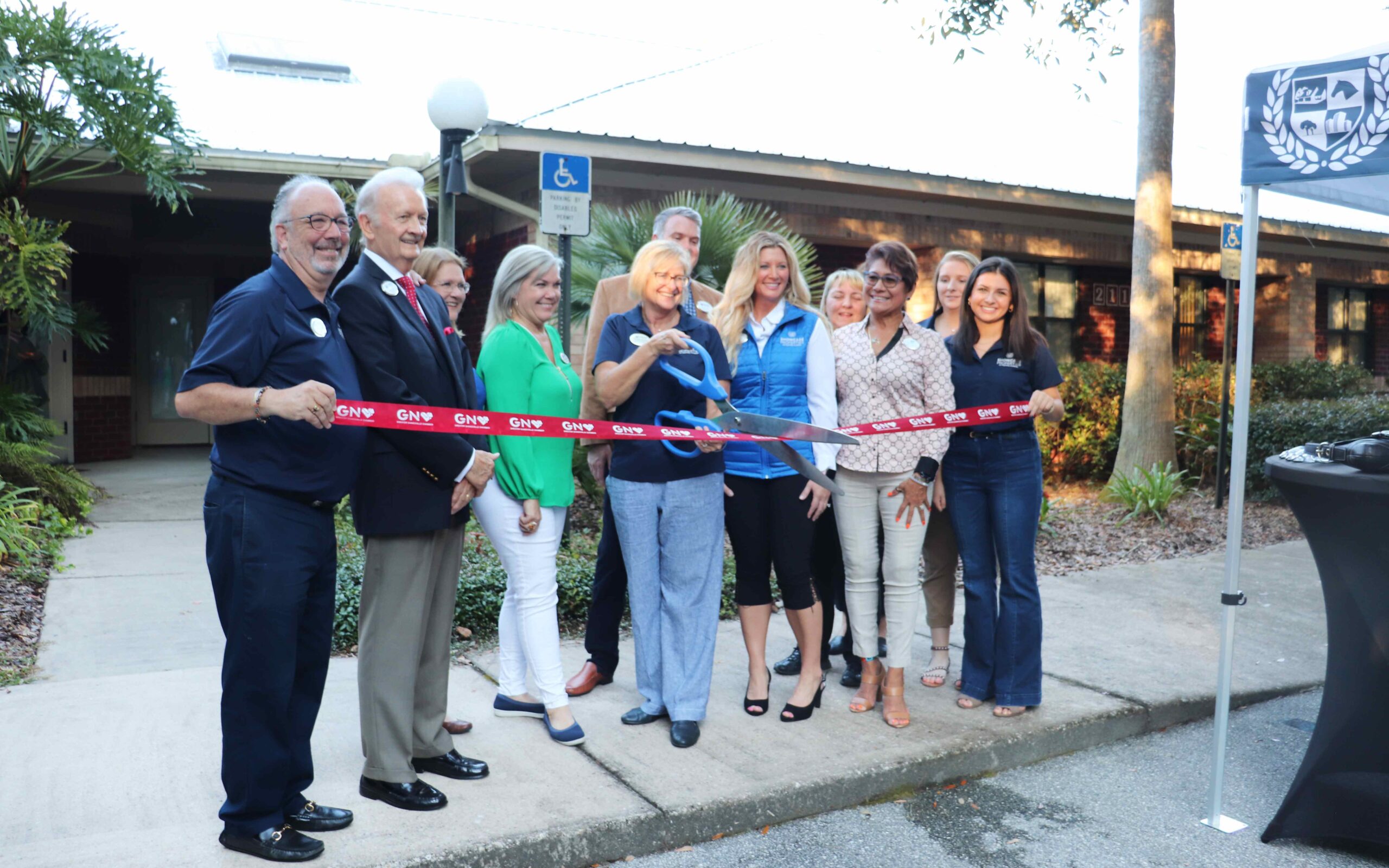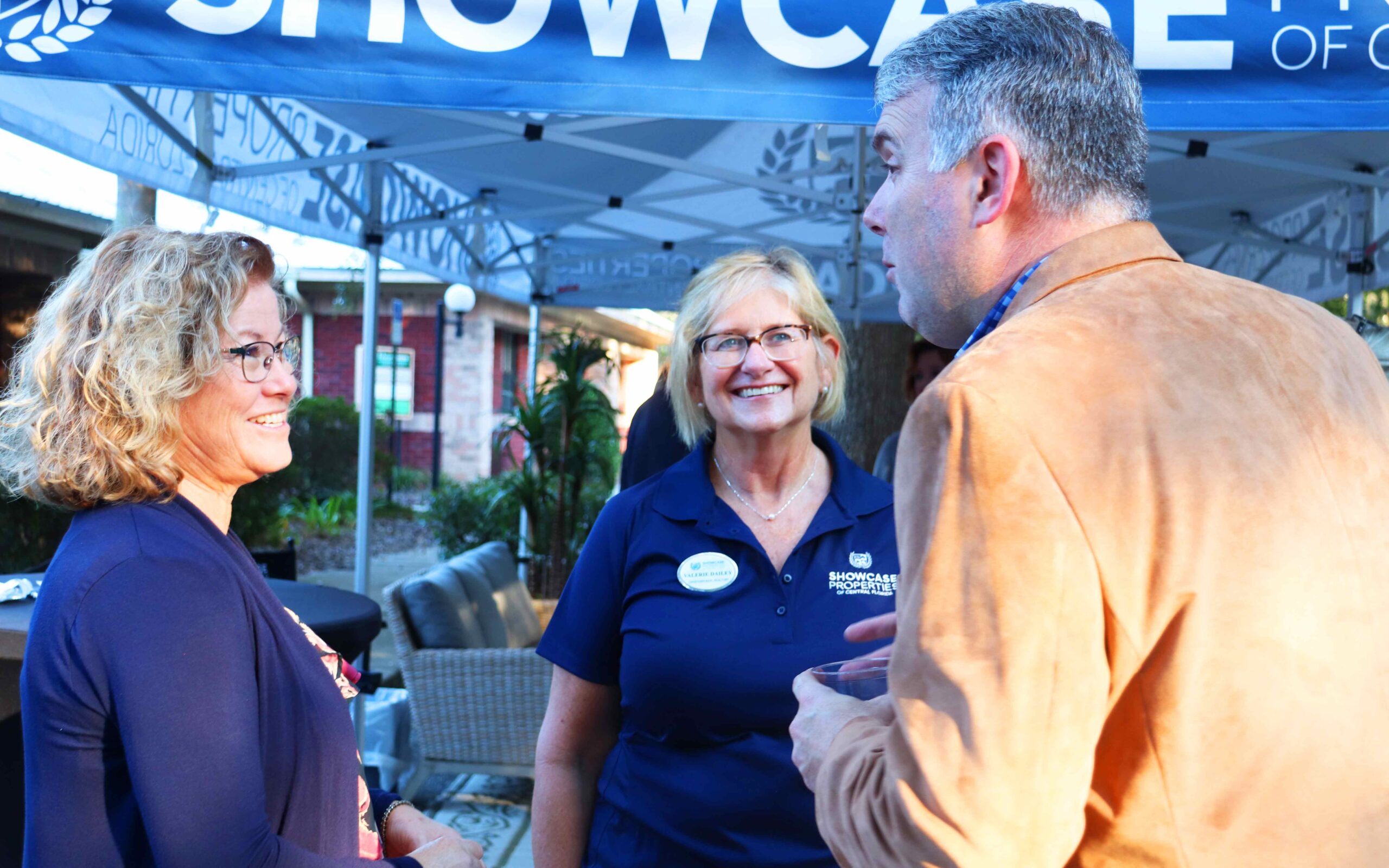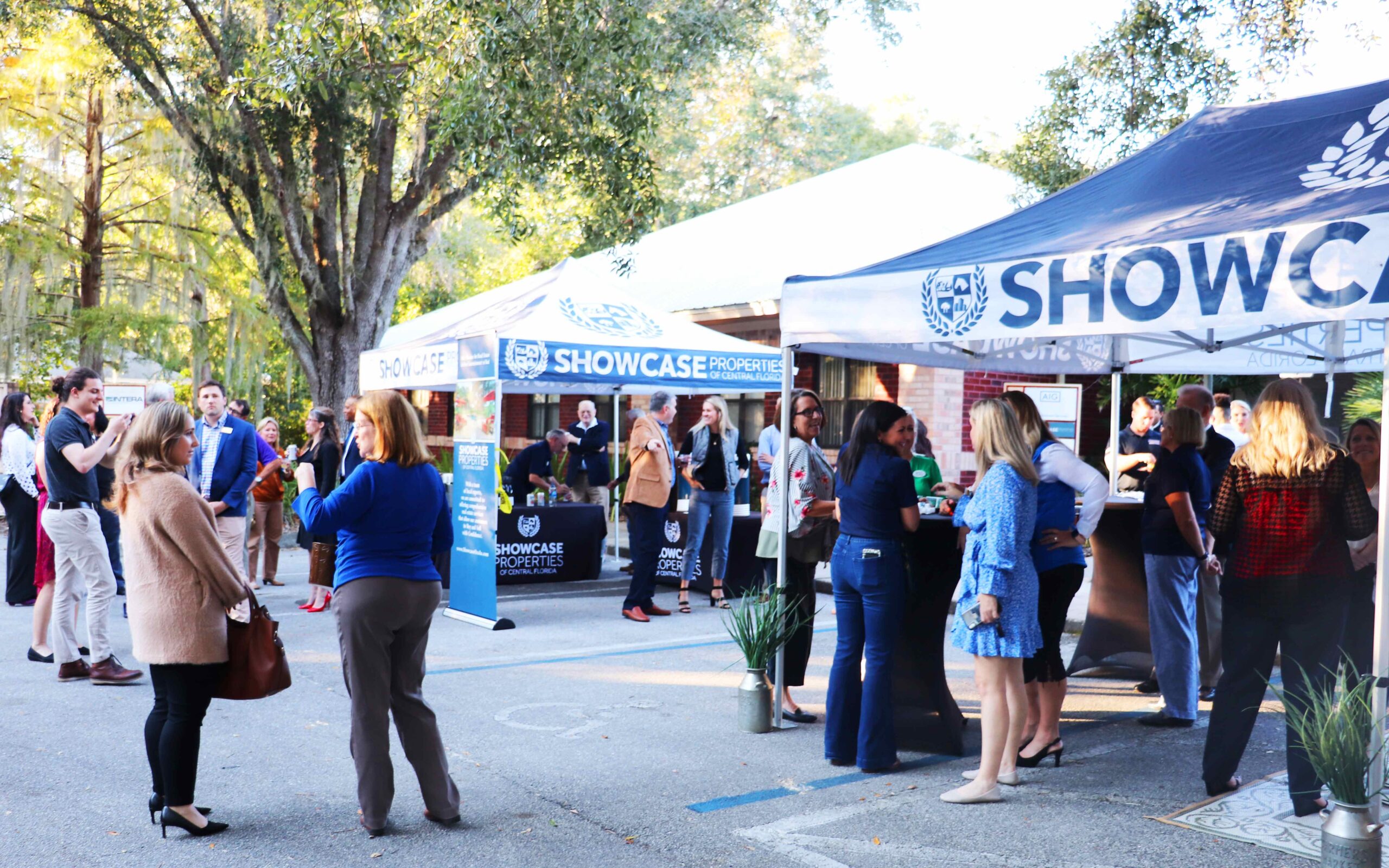 We also held our usual monthly company meeting on November 10, which is really important to help our staff and agents connect and catch up with what everyone is doing and what their plans are for the next few weeks. We also try to add an educational element to these get-togethers, inviting guest speakers to make presentations and expand our horizons of knowledge a bit. This month we were pleased to have Brittany Beall from Southern CPA, Sondra Thirston of Red Door Homes in Gainesville, and Ryan Gray of McKenzie's Moment.
It was a productive, enlightening, and frankly fun afternoon – why should office meetings be dull and mind-numbing? – and we gratefully thank each of these guests for coming in and sharing their time and inspiration with us.
Our Open House at
Rolling Ridge Farm
was a big hit on November 18; we had a blast.
We're not sure if it was the property flyer or Claire's homemade lasagna that drew people to the property that afternoon, but either way, we couldn't have been more pleased to show everyone around this gorgeous home and enjoy a chat on the spacious front porch. It was a beautiful fall day in an equally beautiful place, and we had a lot of lasagna. There's a saying that if you do what you love, it'll never be work – and there are much worse ways to spend an afternoon working. Thanks to everyone who came and hung out with us; it was a real pleasure, and we'll do it again soon.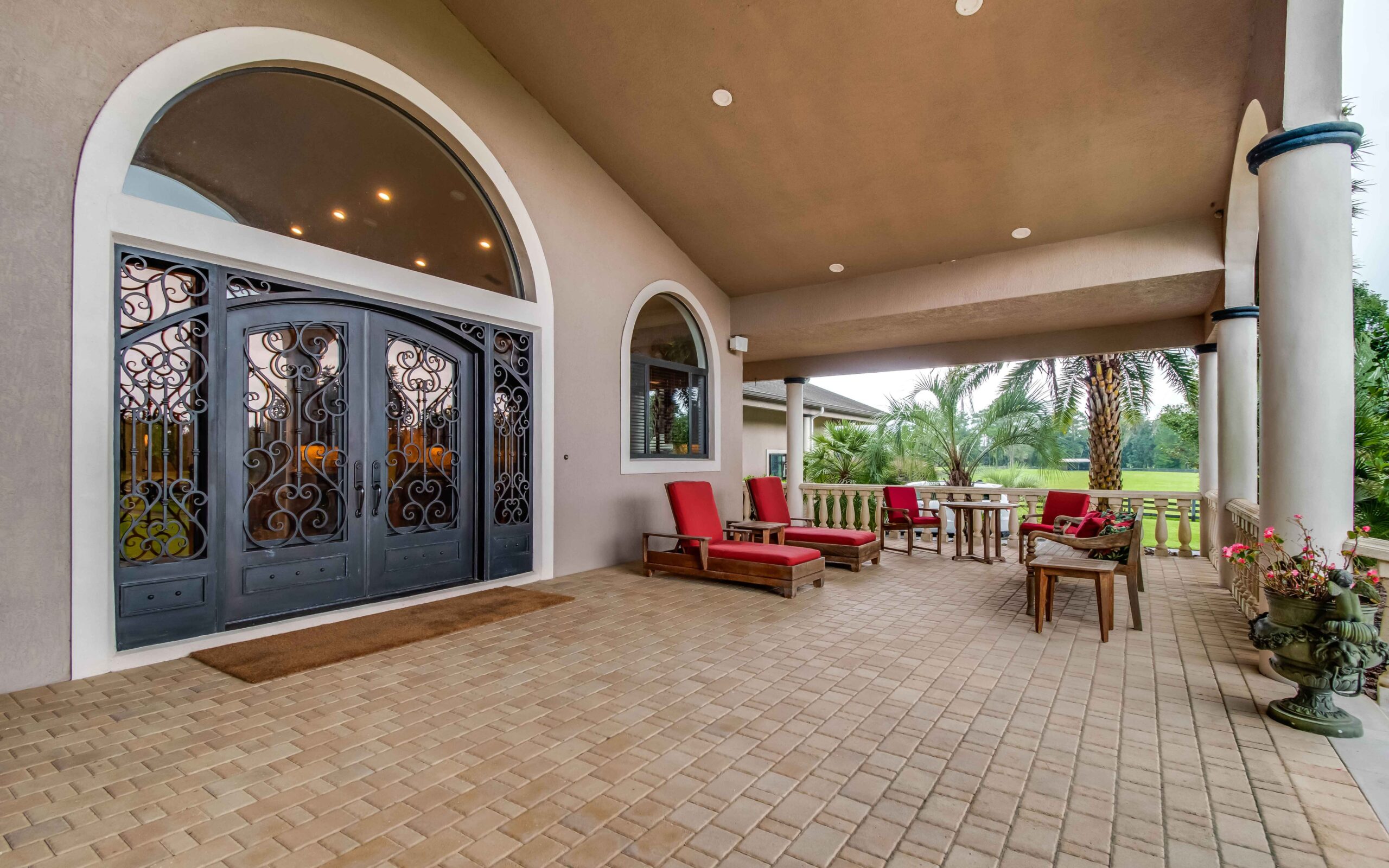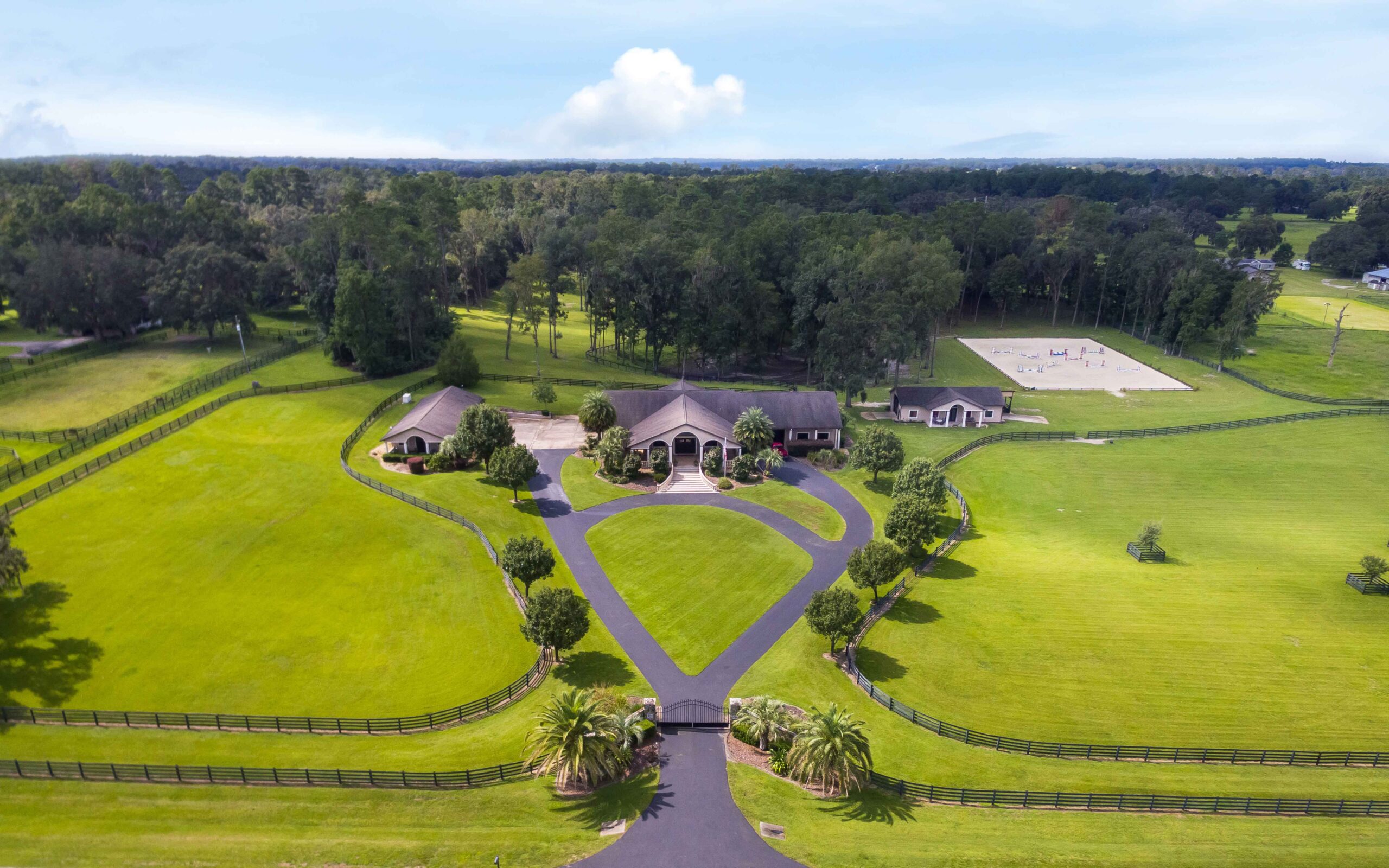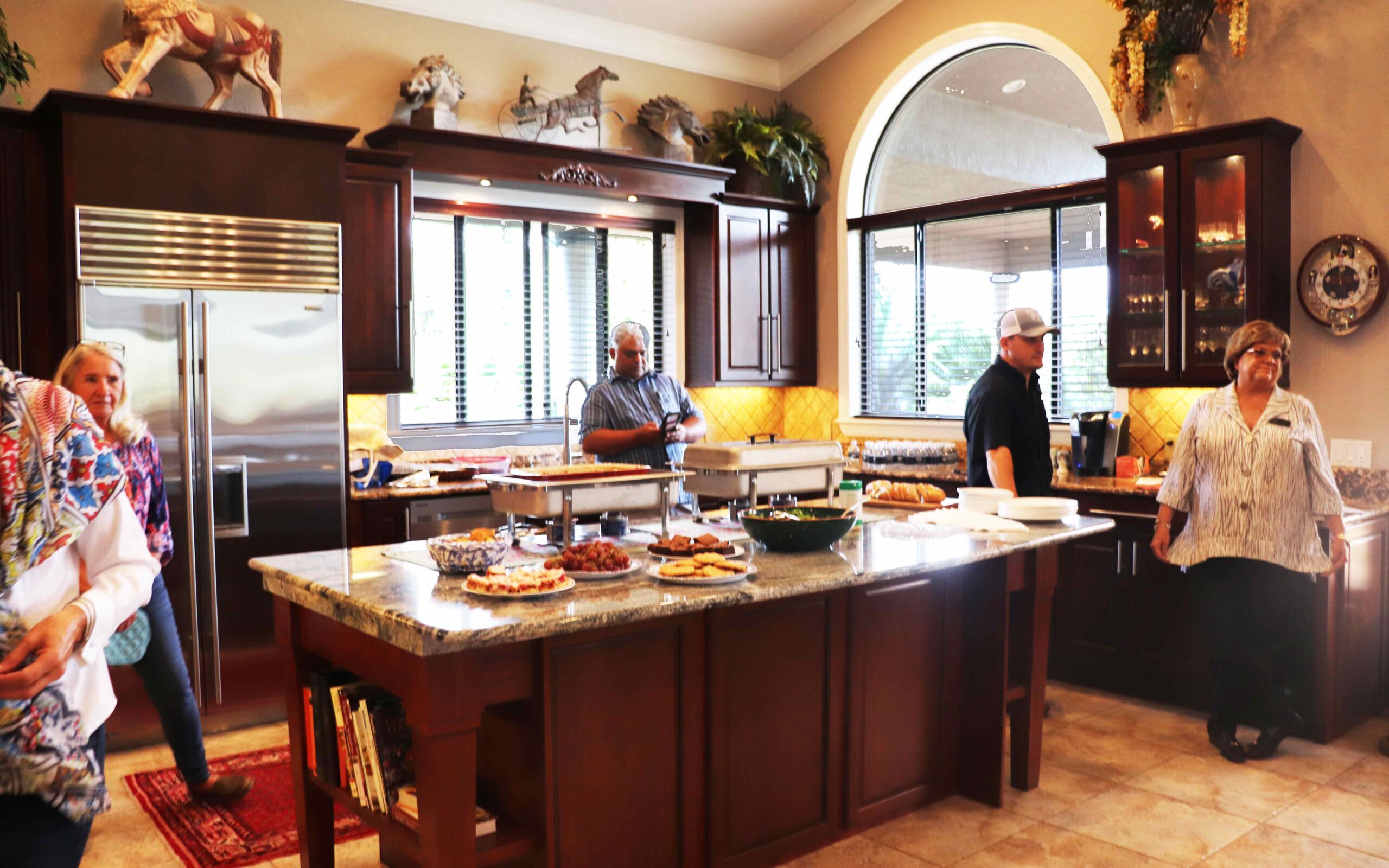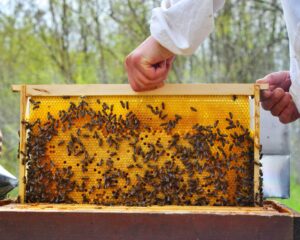 At the Cade Museum for Creativity and Invention, we were proud to be a sponsor for the second annual Food and Agriculture Festival on November 20 in Gainesville. The event was postponed for 2019 due to the pandemic, but was back in full force this year with food trucks, vendors, games, and live music. Part of Farm City Week hosted by the American Farm Bureau Association, it makes farming education available to the general public and shows off the plethora of agricultural commodities that are developed and grown right here in Florida. The Cade is the perfect place to spend a day learning new things in creative, fun ways, so they were the ideal host for the Festival – and a great place to spend a day with your kids anytime, so check them out!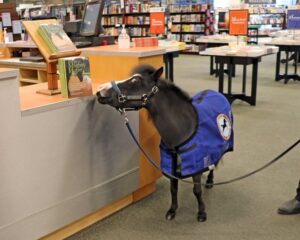 Finally, at the Conversations About Conservation Summit at
Ocala Breeder's Sales
,
we spent a great day among like-minded supporters of preserving and sustaining Marion County's horse farms and agricultural land.
It's incredibly important to keep learning and stay knowledgeable about key issues affecting these environments, which are so integral to preserving our brand as the Horse Capital of the World. Showcase was once again a proud sponsor of the event, supporting
Horse Farms Forever
and the many people whose lives and work revolve around the industry and its ongoing growth. We met and talked to many of them and had the opportunity to hear some enlightening guest speakers, including Kevin Sheilley of the
Ocala/Marion Chamber and Economic Partnership (CEP)
and
Liberty Media
Chairman John C. Malone. We were also delighted to meet Magic and Scout, the miniature therapy horses of
Gentle Carousel
.
December is already shaping up to look about 10x busier, and our communal company calendar is chockerblock full of upcoming events – both holiday and non-holiday themed: A murder mystery dinner, another Open House, a Toy Drive for McKenzie's Moment, the HITS conference, and of course our Christmas Party (more lasagna! This time, Lee's cooking!).
Check out our Facebook page
and blog for details on the Open House and Toy Drive; we'd love to see you there!
Happy Holidays to all who celebrate, and we'll see you in the New Year!